Daughter of the 'Enemy' Speaks of Reconciliation 75 Years After the End of WWII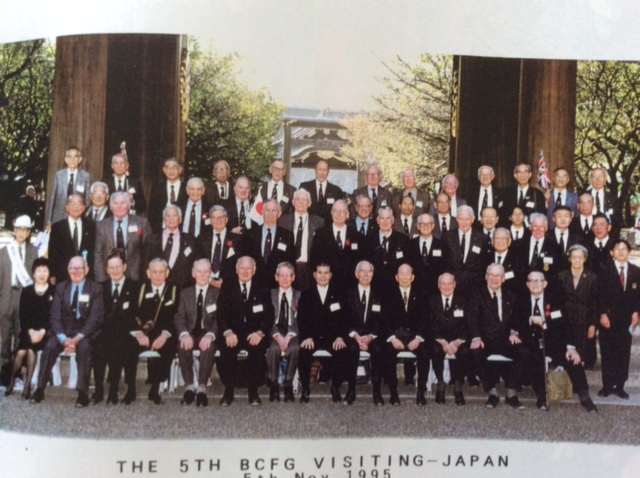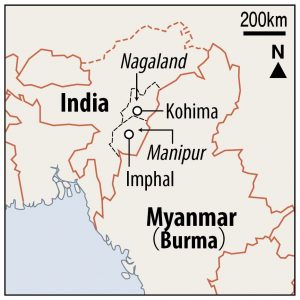 2020 marks the 75th anniversary of the end of World War II, which is called "VJ (Victory over Japan) Day" in the United Kingdom. Those who went to war in Burma (Myanmar) like my father were tormented by war memories throughout their lives.
Some soldiers opened up to talk about the war, but some didn't. It is most difficult for our generation to envisage what exactly happened in their lives during the war.
In the U.K., VJ Day means mainly celebrating the victory over Japan. Great Britain, British Colonies, and allies like Australia and America also participated in the Burma campaign. They fought against the Imperial Japanese Army in the jungles of Southeast Asia, far from their homeland.
Through Losses and Pain
Every five years or so, those former wartime allies gathered to commemorate the war on VJ Day, August 15.
This year, however, due to the COVID-19 pandemic, the British government decided not to hold the usual large-scale anniversary event. Instead, the British Broadcasting Corporation (BBC) collaborated with the government to show a special TV program for the coming VJ 75th anniversary day.
As seven decades have passed since the war ended, many veterans are not with us any longer. They included my father, Taiji Urayama, who lived until the age of 95. He was a Burma and Imphal/Kohima veteran, and was one of very lucky survivors from that atrocious war.
The Burma war, which consisted of many campaigns and complex operations, and the Imphal campaign, in which my father participated, was one of the most horrific and notorious wars. Approximately 60% of the Japanese soldiers in this operation perished in Northeast India and Burma due to starvation, numerous kinds of tropical infectious diseases, and in the battle itself.
It was an unimaginably horrendous and ghastly war that our generation cannot not even imagine, much less understand. We have no comparable experience to what those soldiers went through, particularly the poor supply of food, medicines, and ammunition. Logistics was one of the most crucial issues that never got resolved during the campaign.
About 320,000 Japanese soldiers were sent to Burma and nearly 190,000 never came back. The British also lost nearly 40,000 men, who were either killed in action, had gone missing, or died from disease. Burmese, including civilians, were also victims, and their death toll was greater than that of Japan and U.K. put together ー between 250,000 and one million perished.
I am married to an Englishman and have lived in the U.K. for 32 years. We have two grown-up children. I became involved in the British and Japanese war reconciliation movement after being recruited by those veterans in the U.K. Consequently, I became the chairperson of Burma Campaign Society (formerly Burma Campaign Fellowship Group), which was established in 1983. Because of my background with the Burma Campaign Society (BCS), the BBC asked me to appear in a special VJ Day TV program which will air on August 15, from 8:30 P.M. to 10:00 P.M. GMT (4:30 A.M. to 6:00 A.M. JST).
My role is to read a message of reconciliation that I wrote. It is only a short reading, but it may have a positive impact on the U.K. viewers because this is the first time for an ex-enemy's daughter to speak at such an event on TV.
Many Stories Deserve Telling
I have met many British veterans who literally fought against the Imperial Japanese Army in Burma (Myanmar) and Northeast India. In these meetings I had the privilege of exploring and coming to an understanding of not only the war in Burma and India, but also the long histories of Great Britain and Japan.
There are, in fact, many stories that should be told by the winners, the losers, and the victims who were caught up in the war. Living in the U.K., you only usually hear the views of the victors. But lately, thanks to the internet, people have become more curious and interested in knowing about other views and opinions.
Unfortunately, people in Japan may not be able to watch this BBC Special TV program on August 15, but when I return to Japan — hopefully in 2021 — I will be able to show the video. I hope to take a new reconciliation group from the U.K. consisting of an old British Kohima veteran, age 94, and several from the second generation whose fathers went to Burma to fight against Japan, to explore the same issues.
My BBC appearance is only a tiny step in bringing awareness of the cultural perception gap, which has existed for over seven decades. I'm hoping my contribution can have a small effect and help in reconciling former enemies.
However, to make reconciliation effective, both sides have to reach a level of mutual respect through a deeper understanding of historical events.
To this end, my dream is to establish a Reconciliation Center, including a museum and library in Yamagata Prefecture. It is the hometown area of General Sato, a leader of the 31st Division of the 15th Imperial Japanese Army. In 1944, General Sato made a crucial decision to retreat from Kohima, thus saving the lives of thousands of soldiers, including my father.
The reconciliation center will offer an opportunity for better understanding through shared exploration of the war's history, while providing a forum to bring together people of different ethnicities.
Author: Akiko Macdonald
Akiko Macdonald is a Japanese national residing in the U.K. She is the daughter of a former Japanese wartime soldier, and chairperson of the Burma Campaign Society U.K.