Denver, Colorado: Here, Japanese-Americans Are Welcome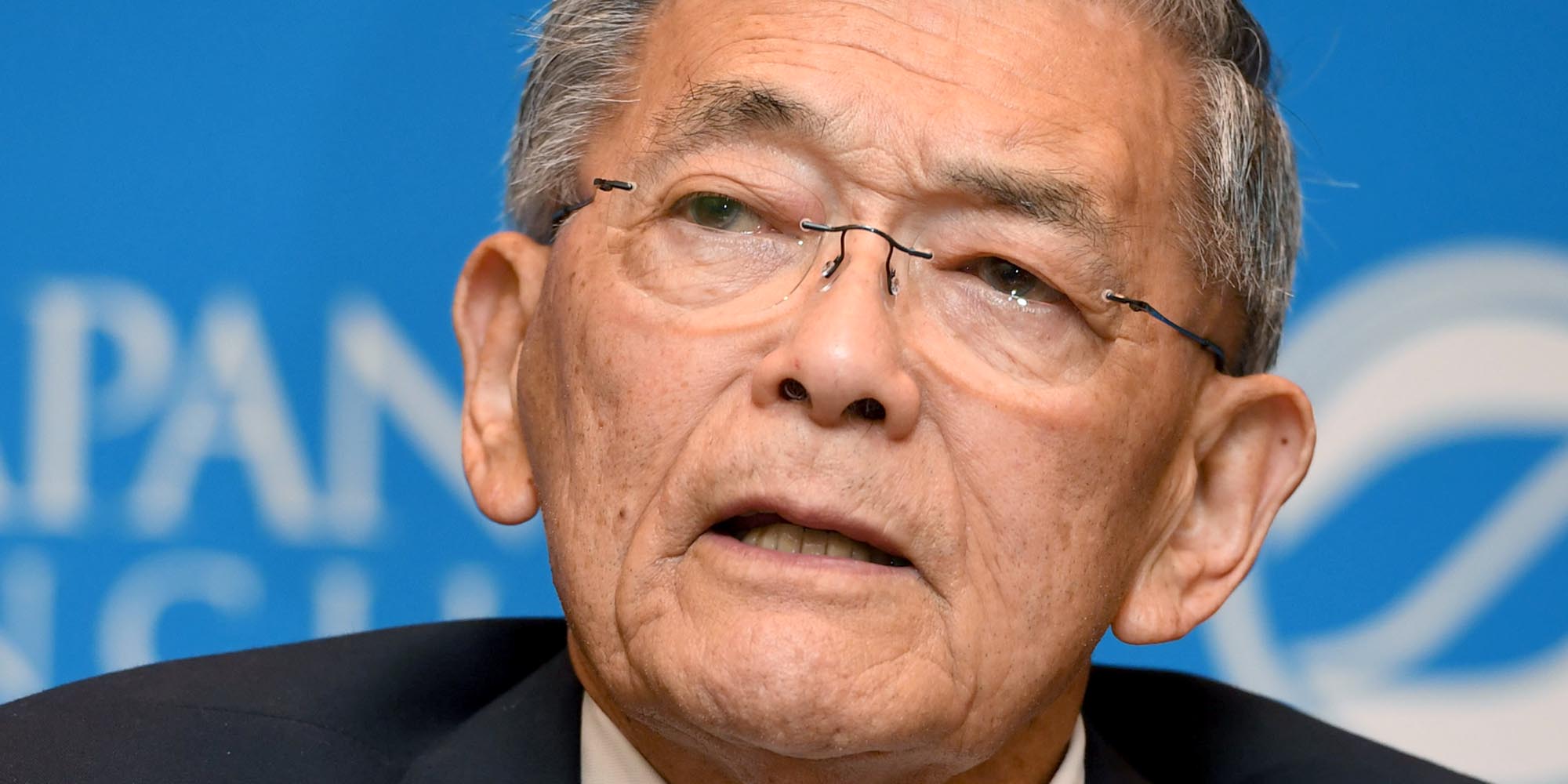 I am writing this column from Denver, Colorado. For those non-American readers who may need clarification, this beautiful city is located at the base of the Rocky Mountains in America's Wild West. Denver is nicknamed the "Mile-High City" because its elevation is one mile (1.6 km) above sea level, although I never felt that the air was thin.
This — the capital of Colorado — is also well-known for its sunny weather. The city claims that it has 300 days of sunshine per year. This time, though, I brought heavy snow with me.
I was invited by the Japan America Society of Colorado to speak, along with an old friend from Washington, about issues related to Japan-United States security arrangements. He and I — a sort of team of manzai comedians — had spoken together on similar occasions in Indianapolis and Seattle in 2018. Denver was the third such event.
The relationship between Japan and Colorado has been fantastic, and not just because the state today welcomes many Japanese tourists and is the home of hundreds of Japanese business people. As friends in Denver have explained, the relationship started in the 1940s after Japan went to war against the United States.
Ralph Lawrence Carr was the governor of Colorado from 1939 to 1943. He defeated an incumbent Democratic governor and was elected to a two-year term in 1938. Carr, a conservative Republican, was reelected in 1940.
His political life dramatically changed in 1942. Executive Order 9066, issued by the President of the United States, ordered the resettlement of Japanese-Americans from the West Coast into internment camps in nearby states. Unlike other Western governors, Carr opposed interning them. Instead, he agreed that Colorado should accept its share of the evacuees and treat them respectfully.
In his book, the Asian-American scholar William Wei quoted Carr as saying:
They are as loyal to American institutions as you and I. Many of them have been born here — are American citizens, with no connection or feeling of loyalty toward the customs and philosophies of Italy, Germany, and Japan.
I am talking to...all American people, whether their status be white, brown, or black, and regardless of the birthplaces of their grandfathers, when I say that if a majority may deprive a minority of its freedom, contrary to the terms of the Constitution today, then you as a minority may be subjected to the same ill-will of the majority tomorrow.
When I was posted in Washington in the early 1990s, I was very much interested in the history of Americans of Japanese ancestry. Therefore, when I first learned of Carr's statement, I could not believe that this was what a conservative Republican governor of Colorado said in 1942.
At the time, I tried as much as I could to reach out to Japanese Americans, and especially to those who really suffered from their internment. I thought I had learned a lot about the plight of the Americans of Japanese ancestry. But, honestly, I had forgotten about the brave governor of Colorado until I visited Denver this time.
At the center of Denver, there is still a Japanese Shingon Buddhist temple, where sermons continue to be given both in Japanese and in English. Every year, the Japanese-American and Japanese expat communities get together to organize a "Red and White" (meaning female versus male) singing contest. This last one marked the 44th year.
A green-eyed blond girl sang enka, traditional Japanese pop music in the Japanese language, together with her nisei (second-generation) grandmother and Japanese business people from Tokyo and Osaka. From this, I felt that no other cities in the United States had more cordial and friendly relations with Japan than Denver.
While I was listening to the fascinating stories by the Japanese consul-general in Denver, I remembered a conversation with Norman Mineta, a former U.S. secretary of transportation, in 1993. I met him at a small Japanese-American gathering in Washington, and he kindly told me of his experience during the 1940s internment.
Our conversation was right after the World Trade Center bombing in New York City and he was the secretary of transportation at the time. He said: "FBI officials came and explained to me that they would start screening Arab or Muslim Americans for the purpose of protecting them. Then I said, no way, that's exactly the same reasoning the FBI used for interning the Japanese-Americans in the 1940s."
Back to Denver, there are at least two more great Americans of Japanese ancestry who deserve recognition: Minoru Yasui and Bill Hosokawa. Yasui, a lawyer originally from Oregon, fought laws that targeted Japanese-Americans during the war and was convicted in 1942. His criminal conviction was finally overturned in 1986.
Hosokawa was a Japanese-American journalist, a columnist and editor at The Denver Post for 38 years. He helped Yasui's efforts to fight discrimination and worked hard for the Civil Liberties Act of 1988, which acknowledged that the government's actions in the 1940s were based on "race prejudice, war hysteria, and a failure of political leadership."
Make no mistake, as I said during my presentation in the University of Colorado, I do not commend Carr, Mineta, and others because they did something good for Japan. On the contrary, I praise them simply because they are great Americans who always try to be loyal to the Constitution of the United States.
As Mineta pointed out, anti-Islam or anti-Arab sentiments as well as anti-Semitism are on the rise again in the U.S. It is time for us to revisit the history of Japanese Americans and refocus on the values of the great state of Colorado, because Denver is not just a city for sightseeing on sunny days.
(Click here to read the article in Japanese.)
Author: Kunihiko Miyake
Kunihiko Miyake is research director of The Canon Institute for Global Studies. He is also a visiting professor at Ritsumeikan University and president of the Foreign Policy Institute.