Baseball Superstar Ichiro Retires: 'Find Your Passion, and Give It Your All'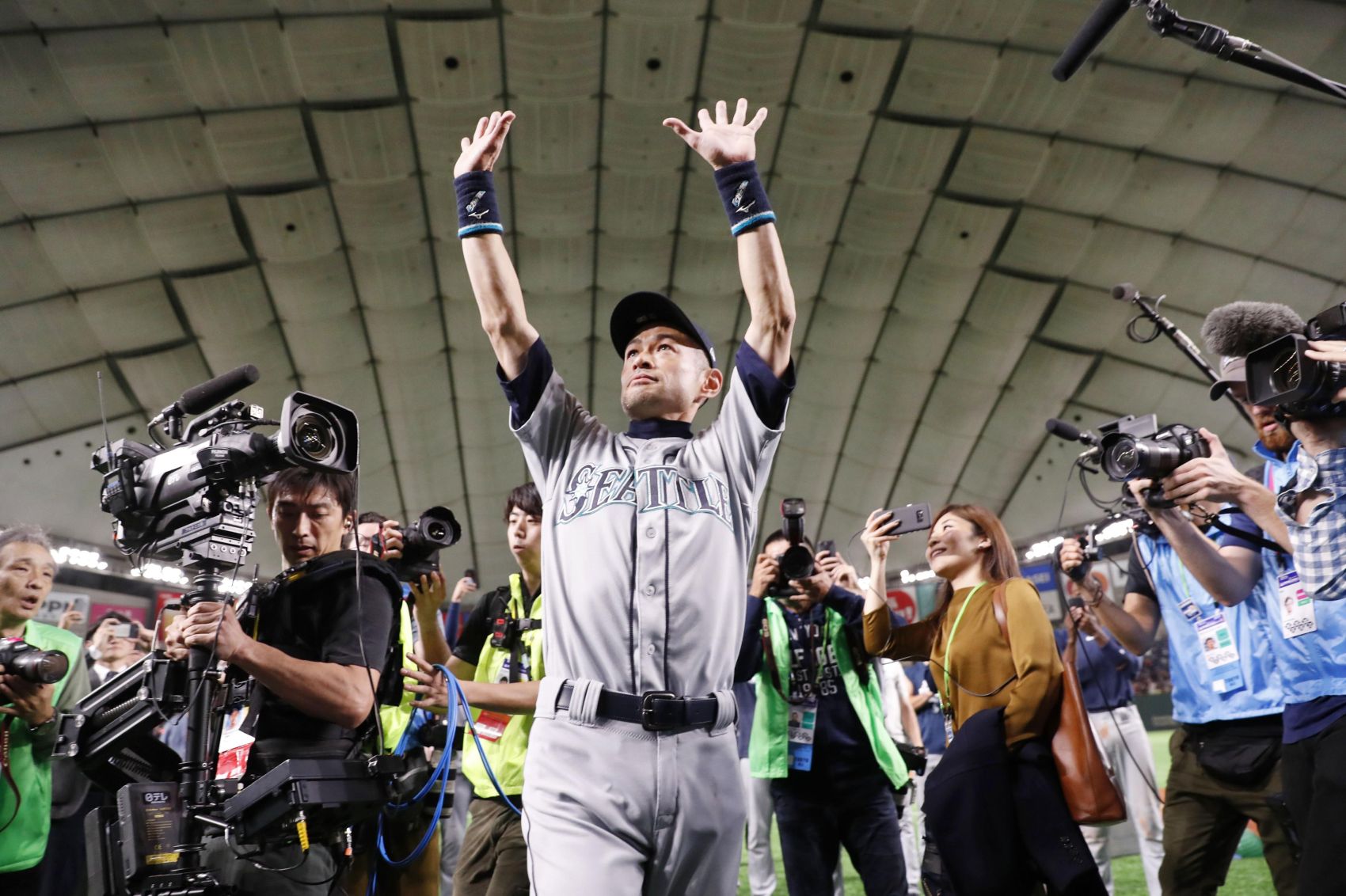 Ichiro Suzuki, the 45-year-old Major League Baseball superstar, announced on Thursday, March 21, that he is putting his baseball bat to rest after having played 9 years in Japan and reaching his 19th season in the United States.
Although he had originally said he was going to play until he was 50, on March 21 he told his Seattle Mariners teammates that it was going to be his last game. The news leaked, and the player sporting number 51 left the field after his last play to a tumultuous round of applause. The Mariners won 5-4 after three innings.
Suzuki, more commonly known as just "Ichiro," started his career in professional baseball in 1992 with the Orix BlueWave in Kobe. He moved to the Major Leagues in 2001 with the Seattle Mariners.
In his first season, he took the baseball world by storm, achieving record hits for a rookie (242), winning American League Rookie of the Year, AL MVP award, and AL batting awards. He was the only player in history to achieve all three awards in one season.
He achieved 200 hits in 10 consecutive years, with 262 hits in 2004, which was the most hits achieved by a single player in 84 years. Accumulating 4,367 hits over two continents, he was one of the most prolific hitters in baseball history.
He thanked the media and his supporters at a late press conference after the game: "There are so many of you, I am so shocked. I want to thank you all for your support."
Explaining the reasons for the timing, he said, "I had no intention of going anywhere else apart from the Mariners, so it wasn't so strange to choose this time."
Answering the question whether he had any regrets over the announcement, Suzuki said: "After the reception I got today, I can't possibly regret all that I have done. Of course, one always thinks you could have done more…[but] I think I can definitely say I worked hard for what I have achieved."
Suzuki hadn't played in a game since last May, despite which he managed to play at a high level on this occasion at Tokyo Dome. "I maintained my focus and managed to play this season — that is something I am truly proud of…. Winning MVP is something relatively small."
He didn't give details of his immediate plans, except to say, calmly: "I don't plan on relaxing. I just know I will be training tomorrow as usual."
But about future plans, he expressed the possibility of approaching amateur baseball. "Rather than professional baseball, I can envision training, for example, high school, middle school players," he said.
Suzuki left the stadium on March 21, sent off by cheering fans and weeping teammates. The New York Post called him a "myth" and "idol," and The New York Times defined his achievements as a "pioneering career."
He has inspired a new generation of baseball players, including Angels player Shohei Ohtani and teammate Yusei Kikuchi, who was a 1-year-old when Suzuki started his career as professional player.
Suzuki also sent a message to young fans: "It doesn't have to be baseball, but try to find something which you are passionate about. Find it quickly so you can go for it, and give it your all. Because if you do, you can face anything."
(Click here to read the related article in Japanese).