Digital Art Museum Could Be Mori Building's Next Project, Says President Shingo Tsuji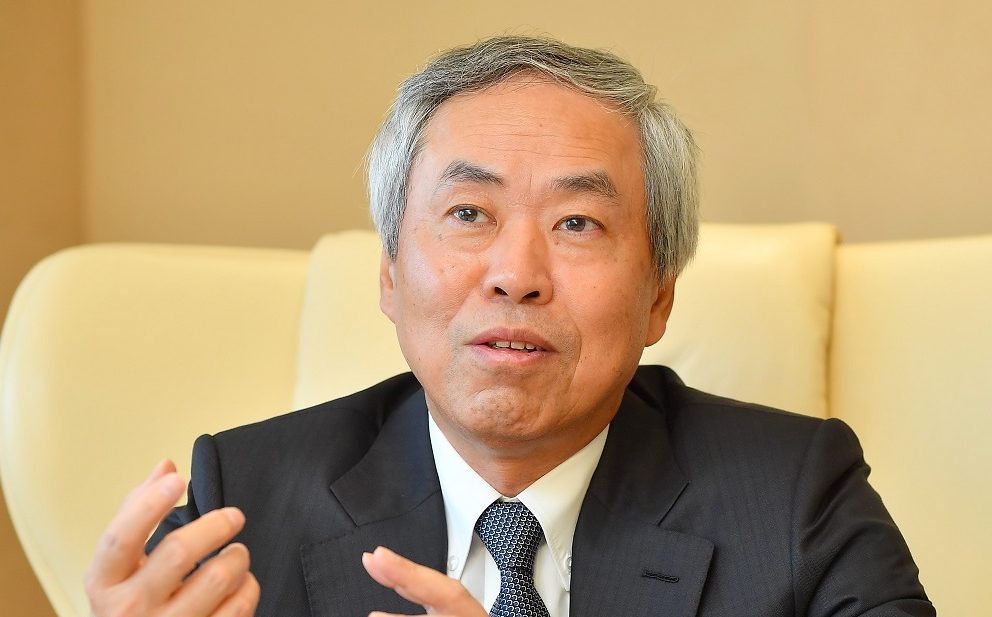 Mori Building Co., Ltd., president and CEO Shingo Tsuji would rather keep under wraps the company's plans for its largest urban redevelopment project yet, in the Toranomon and Azabudai area of central Tokyo, which it announced this summer.
But in an interview with The Sankei Shimbun and JAPAN Forward in October, he revealed that the project includes a plan to construct a cultural facility, for which a "digital art museum" is an option.
Digital art in this case means artworks created using a projection mapping technology to make walls and buildings brighten up, and to draw moving pictures.
Referring to the MORI Building DIGITAL ART MUSEUM: teamLab Borderless, situated in the Odaiba area of Tokyo's Koto ward, Tsuji said: "People come visit [the museum] to see the [digital] art from all around the world. There could be many more such facilities."
The museum has welcomed such famous faces as Melania Trump, the first lady of the United States, with Akie Abe, spouse of Japanese Prime Minister Shinzo Abe.
He added that there had been a considerable amount of social media reaction to the museum, with posts from many celebrities and influential internet figures. From this, Tsuji said, "Both the Japanese and Tokyo governments have begun to understand the demand for such facilities."
He also brought up the MORI ART MUSEUM, which the company operates on the top floor of its Roppongi Hills building. The museum, he said, is trending to an increasing number of visitors, noting that, "although operating cultural things cost a fortune, we have revealed that metropolitan areas need culture."
The Mori Co. president mentioned the company's vision, saying, "We'd like to push forward compact urban development, consolidating museums, schools, and other city functions."
The Institute for Urban Development-Mori Memorial Foundation, Mori Building's think tank, has released its annual report titled the Global Power City Index, evaluating and ranking cities all around the globe. The report, issued every year since 2008, rates cities in accordance with 6 items, such as economy, livability, accessibility, and others. A perfect score is 2,600.
Tokyo leaped over Paris to third place in 2016, but there remains a big gap between the capital city of Japan and New York, currently in second place, and London, which tops the list.
In the interview, Tsuji explained that Tokyo's rise is likely due to the living conditions and cultural interactions available in the city. London, for example, emerged on top from second place in the 2012 rankings because it gained high scores in cultural interaction. Even though the United Kingdom has faced political turbulence caused by Brexit, the city's attractiveness has consistently increased since 2011, the year before the London Olympic Games.
The Mori Co. president emphasized: "Tokyo has many advantages, such as well-maintained public safety, accessibility, and readily available clean drinking [tap] water. If bureaucracies and the private sector work together to galvanize Tokyo, we can accomplish even more."
Author: Mizuki Okada