DIVING | Teen Sensation Rikuto Tamai Nabs Silver at World Championships
The 15-year-old secured a medal in the men's 10-meter platform event with a 95.40-point effort on his final attempt.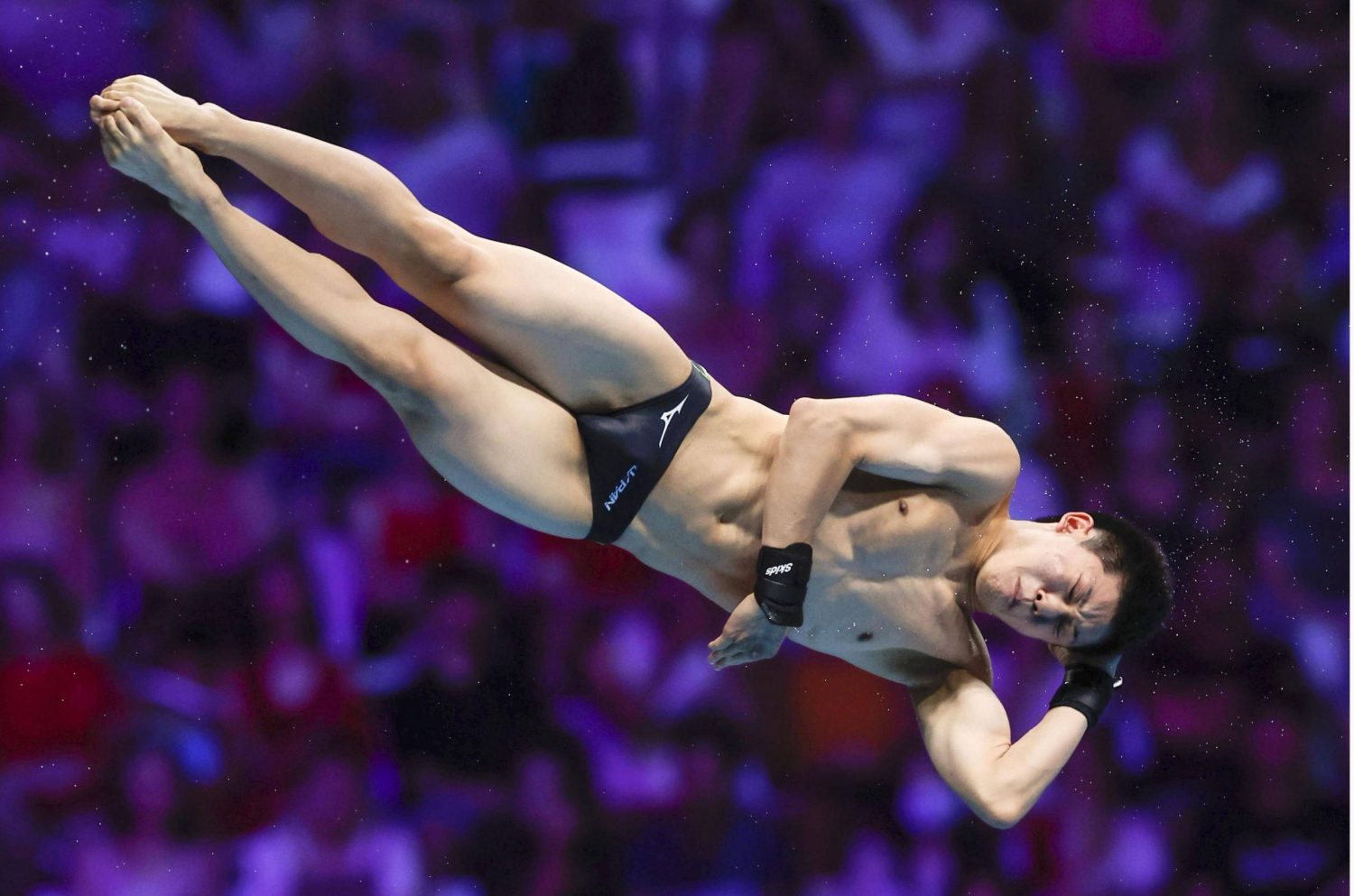 Rikuto Tamai made a big splash on the final day of the 2022 FINA World Aquatics Championships on Sunday, July 3.

The 15-year-old earned the silver medal in the men's 10-meter platform diving final in Budapest.

Tamai, who led after the fourth of six diving rounds, finished with 488.00 total points. He became the youngest Japanese medalist at this year's world championships, which also included water polo and all of the swimming disciplines.

China's Jian Yang, the Olympic silver medalist last year, claimed the gold with 515.55 points. His compatriot Hao Yang, who amassed 485.45 points, received the bronze.

Also for Japan, Rin Kaneto and Sayaka Mikami grabbed the silver in the women's 3-meter synchronized diving final with 303.00 points. China's Yiwen Chen and Yani Chang won the gold (343.13).
While Tamai slipped to fourth place after receiving 56.10 points for his fifth dive, he finished the competition strong. On his final dive on the final day of the world championships, he delivered a 95.40-point effort (as determined by the seven-judge panel), vaulting him back into medal range.

"I don't really know what happened, but I'm super happy," Tamai said, according to Kyodo News after the event.

Jian Yang wrapped up his gold medal-winning effort with a top dive of 102.50 points on his final attempt.

Japanese veteran diver Shu Okubo, 25, placed 12th in the dozen-man final round. He finished 370.025 points.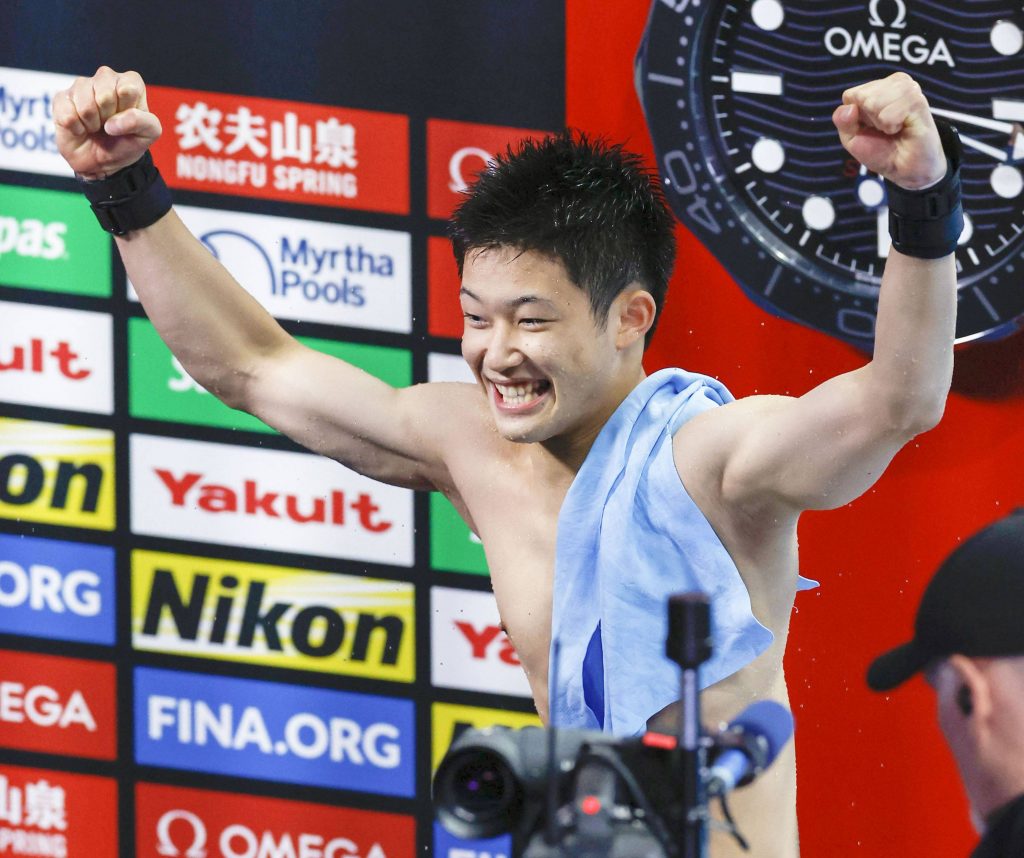 Growing Teenage Athlete
Tami, who entered high school this spring, experienced a growth spurt of 5 cm after the Tokyo Olympics, and he now stands 160 cm. He's also increased his weight by adding 5 kg to his 55-kg frame.

Looking ahead, Tamai views the coming months as vital in his overall preparations for the 2024 Paris Olympics.

"I hope that my physical strength will grow the most and I can make a good start as the first step toward [earning] a medal at the Paris Olympics," Tamai told NHK.

Suei Mabuchi, Tamai's longtime coach, has peppered the diving phenom with advice about his physical maturation and learning to make adjustments to his technique.

"In a dive, your body will grow a little and you will lose your balance," Mabuchi explained, according to NHK. "Looking ahead to next year's Paris Olympics, it is a very important time to [strengthen] your body."

In 2019, at age 13, Tamai burst onto the global diving scene with a pair of runner-up finishes in Diving Grand Prix events, placing second in Kuala Lumpur and Singapore on November 17 and 24, respectively.
That same year he emerged as the youngest Japanese national indoor diving champion (in April), and repeated the feat at the outdoor national competition (in September), too.
In 2021, Tamai competed at the Tokyo Olympics, finishing seventh in the 10-meter platform event.

China Sweeps Competition
China won gold medals in all 13 diving events during the eight days of competition in Hungary, including six in synchronized diving and the team event.
The 2023 world championships will be held in Fukuoka from July 14-30. The Kyushu city was scheduled to host this year's extravaganza, but it was relocated to the Hungarian capital due to COVID-19 concerns in Japan.

Author: Ed Odeven
Follow Ed on JAPAN Forward's [Japan Sports Notebook] here on Sundays, in [Odds and Evens] here during the week, and Twitter @ed_odeven, and find him on JAPAN Forward's dedicated sports website, SportsLook.