Dolls, Peaches, and Spring - Hinamatsuri Is March 3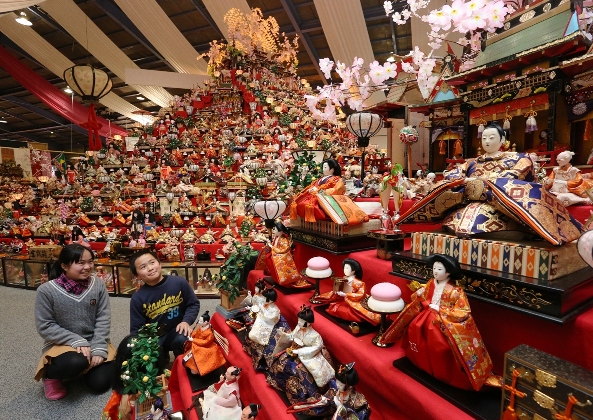 March 3rd is Hinamatsuri, the doll festival, a special day to pray for the growth and happiness of young girls. Many places throughout Japan will be covered with unlimited shades of pink as people celebrate the early spring festival.
Hinamatsuri is also called momo no sekku, or the peach festival, since March is the peach blossom season in the lunar calendar. In ancient China, the momo (peach) was believed to have the power to expel evil spirits and this tradition was brought to Japan by aristocrats visiting China during Heian era (794-1185) but eventually spread to all classes and became one of Japan's annual festivals.
A few days before Hinamatsuri, families often set up the hina-ningyo, special dolls for their daughters. The dolls are believed to function as effigies that protect the house from evil spirits. By displaying dolls once a year, the parents wish for their daughters' long and healthy life. Once all the dolls are lined up in the correct position, the stand is decorated with peach blossoms.
Families often get together and enjoy traditional dishes such as, chirashi-zushi (sushi rice topped with fish and other "lucky" ingredients), clam soup, hina-arare (colorful rice crackers), and hishimochi (diamond-shaped multicolored rice cakes) while drinking shirozake (white-sake), while girls often wear elaborate kimono gowns as they pretend to be a prince or a princess.
Enjoy the early days of spring!