Don't Miss Tokyo's Dreamiest Cherry Blossom Spot: Meguro River
Since the area is so large, it's extremely easy to reach Meguro River. The closest station is Nakameguro Station.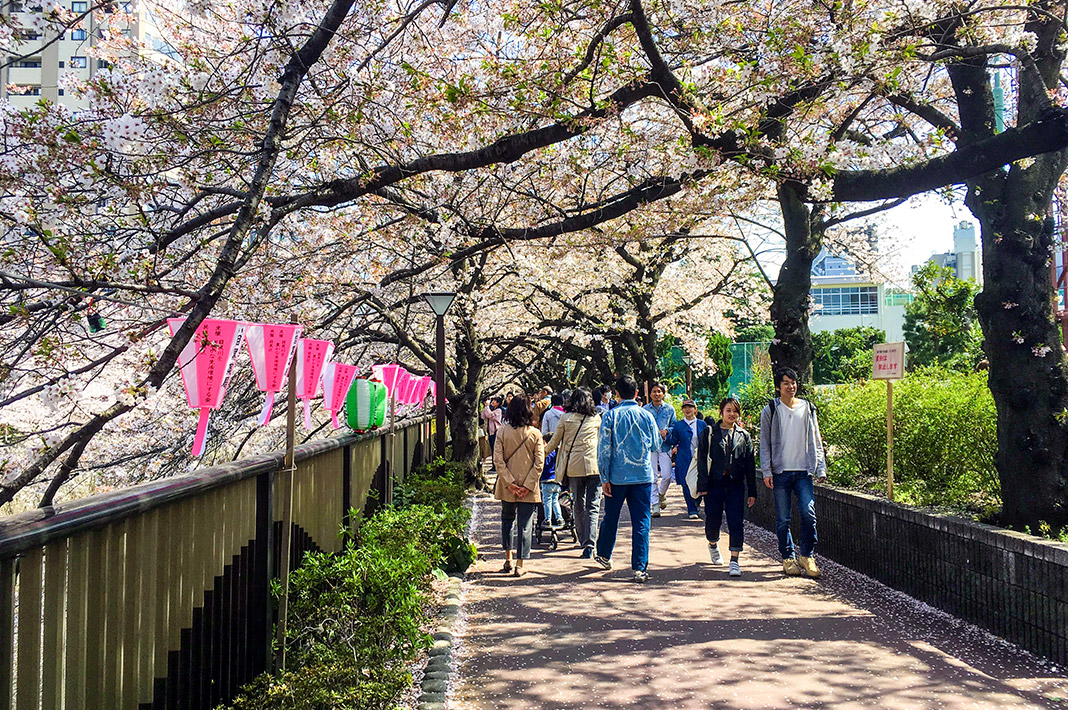 ~~
Tiny and sweet, cherry blossoms are a sure-fire symbol of spring, and in Japan, their delicate blooms have been celebrated for thousands and thousands of years. Therefore, it's no small wonder that Tokyo, the country's most bustling city, has no shortage of awe-inspiring cherry blossom spots.

But which of these win the title of Tokyo's dreamiest cherry blossom spot? The champion is undoubtedly Meguro River.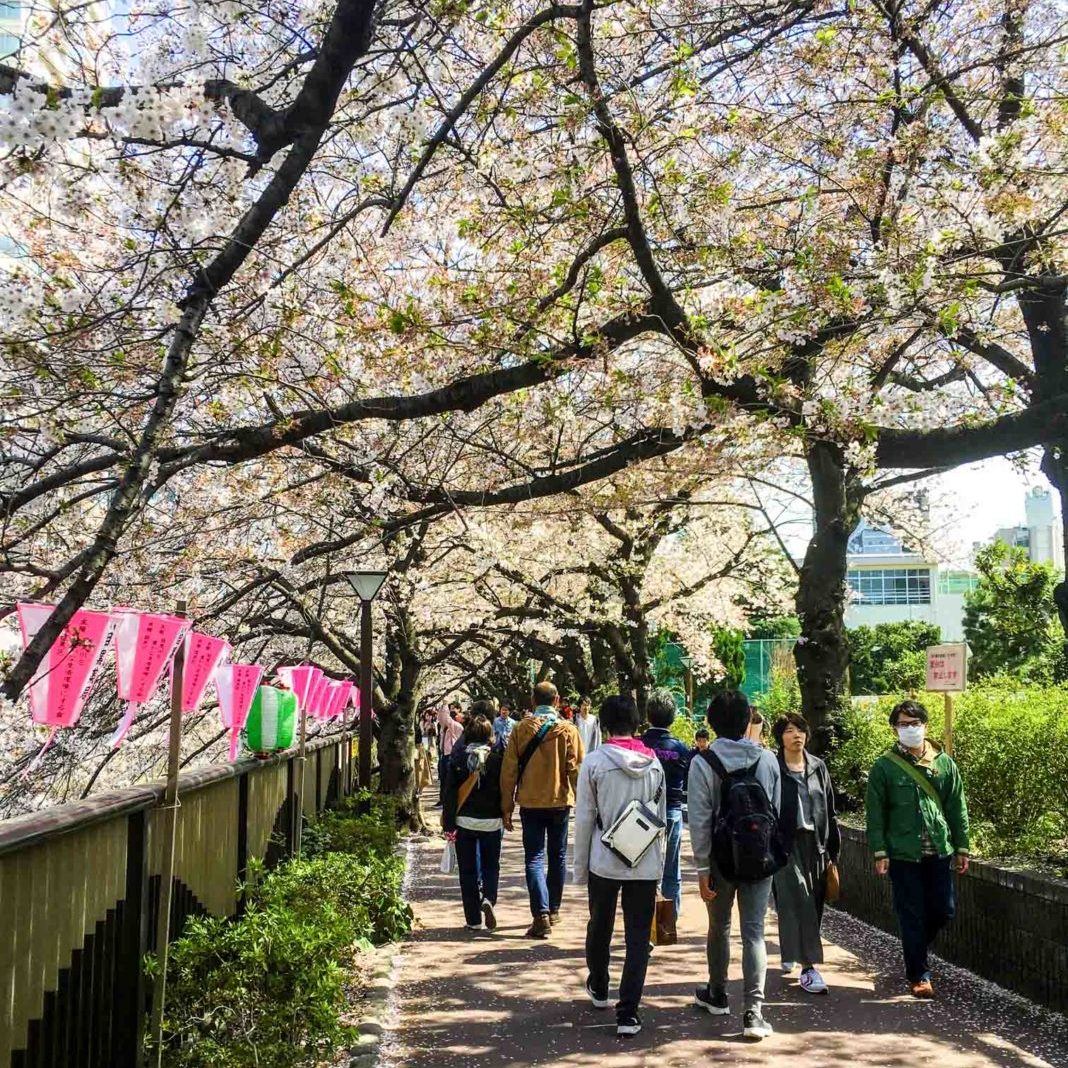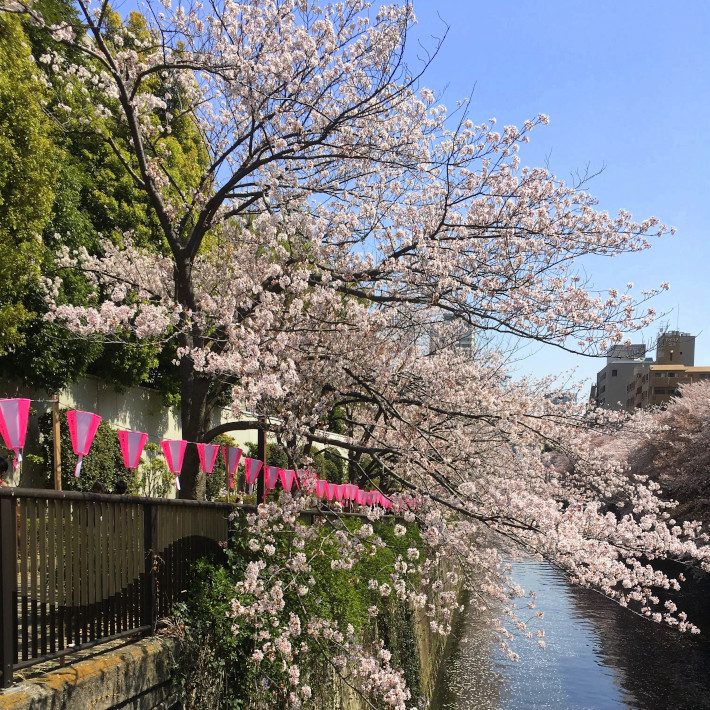 Over 800 cherry trees line a 5 kilometer stretch of the river. During the day, their branches romantically hang over the water and cherry blossoms drift through the air. By night, the area is lit up by pink lanterns, and its banks nearly burst with those celebrating hanami picnics or simply taking in the other-worldly atmosphere.
How to Get to Meguro River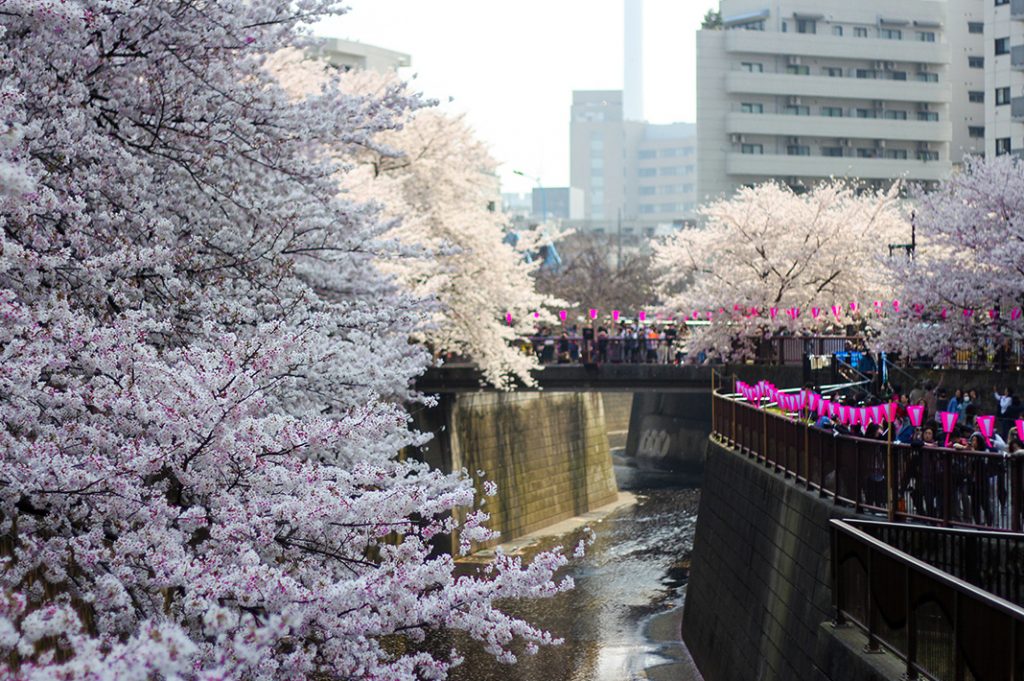 Since the area is so large, it's extremely easy to reach Meguro River. The closest station is Nakameguro Station. However, Meguro Station and Ebisu Station are also good choices.

Simply select whichever station is closest to where you're staying, make a complete circuit of the river, and return to that station. Easy-peasy. If you'd like to set a particular point in your GPS or in Google Maps, head to the Meguro River Cherry Blossom Promenade and begin your circuit there.

A full circuit of the river should normally take about 1 hour. However, if you arrive during peak season, especially during the evening or weekend, be prepared to take much, much longer. If you find yourself getting tired, there are plenty of cross-over points that will allow you to cut your trip short and double back along the other side of the river.


(You can read the rest of the article at this link. This article was first published by Team JJ on December 17, 2019. Check here for deeper and unique insights into visiting Japan, including wellness, travel, cuisine and more.)