BOXING | 'Monster' Inoue Puts On an Impressive Show in His Japan Ring Homecoming
Inoue also gave a shoutout to medical workers battling COVID-19, saying, "I would like all of them to know that I participated in this event in order to boost their morale so they will persevere."
~~
It might have been a charity exhibition event, but somebody must have forgotten to tell Naoya Inoue and Daigo Higa, as the two boxers put on a show to remember on Thursday, February 11 at Tokyo's Yoyogi National Stadium in Tokyo.
The 27-year-old Inoue, nicknamed "Monster," who fights out of the Ohashi Gym, is the World Boxing Association (WBA) "super" and International Boxing Federation (IBF) bantamweight champion. Higa, who is 25, is affiliated with the Ambition Gym. He's a former World Boxing Council (WBC) world flyweight champion and current World Boxing Organization (WBO) Asia-Pacific bantamweight champion.
The bout topped a long card full of names of current and former world champions who came together for the LEGEND charity boxing event, consisting of three rounds of sparring lasting three minutes each. There were to be no official winners or losers according to event rules, although Inoue clearly outclassed Higa in their exciting contest.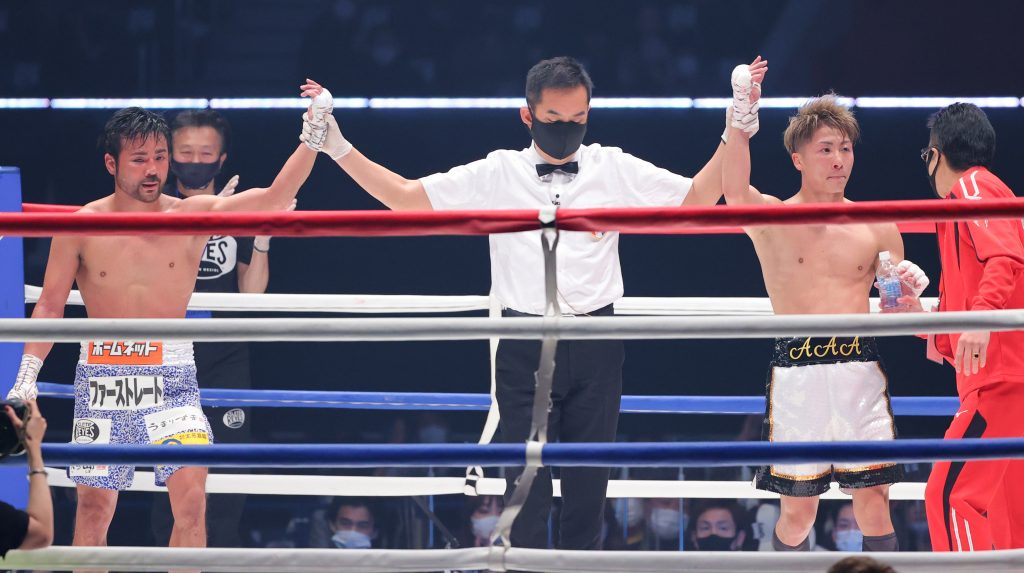 All 4,160 people in attendance, including 2,548 spectators, as well as members of the media and staff, had to take PCR tests for COVID-19, with anyone testing positive being barred. Everyone tested negative.
The sponsor, Onsite Screen Co., Ltd., is using all event profits to donate PCR test equipment to Makita General Hospital in Tokyo.
When "Monster" Inoue (20-0 as a pro) entered the ring in a yellow and black costume, it marked the first time in a year and three months he had stood in a ring in Japan for a fight since he met Filipino Nonito Donaire in November 2019 at Saitama Super Arena.
"I rarely get into the ring in this kind of shape, so I'm a bit embarrassed," Inoue said somewhat sheepishly.
Inoue was referring to the fact that his current weight is around 62 kg, not quite his usual bantamweight tip-top fighting weight of 53.52 kg.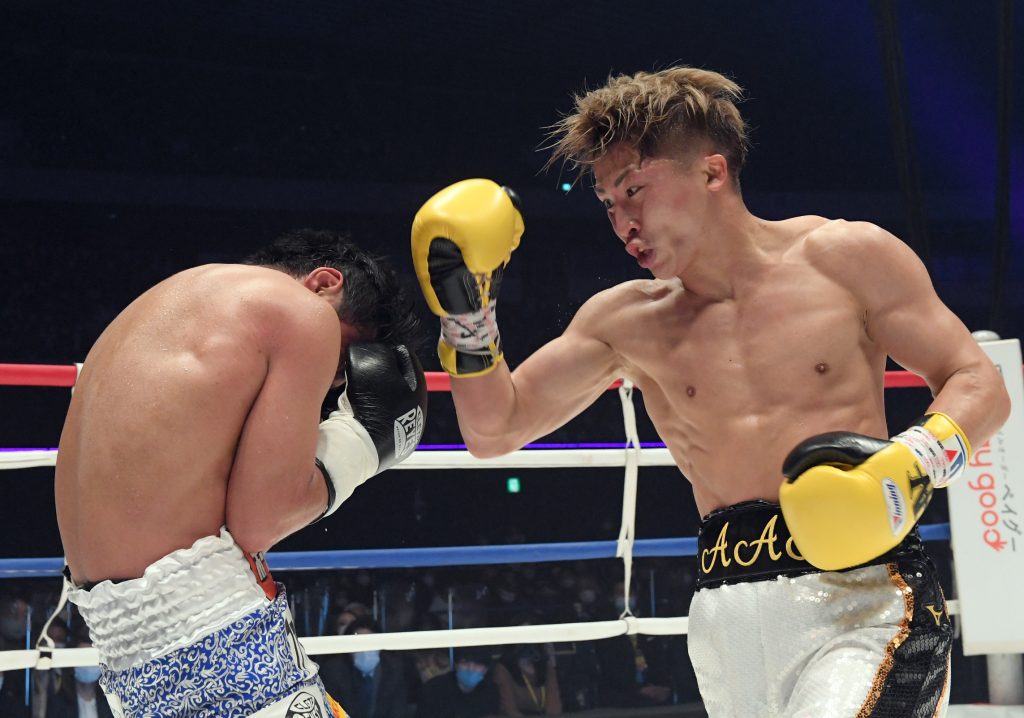 Nevertheless, during his nine minutes in the ring, Inoue put on an impressive display of boxing versatility, with speedy left and right body blows, right upper cuts when he had his back to the ropes and deft switching from an orthodox style to a southpaw style.
After the bout, Inoue seemed satisfied with his performance, saying, "I got into it 100 percent, and thought I should show various fighting styles during the sparring."
He added: "I think I did well."
Inoue also gave a shoutout to medical workers battling COVID-19. "I would like all of them to know that I participated in this event in order to boost their morale so they will persevere," he said.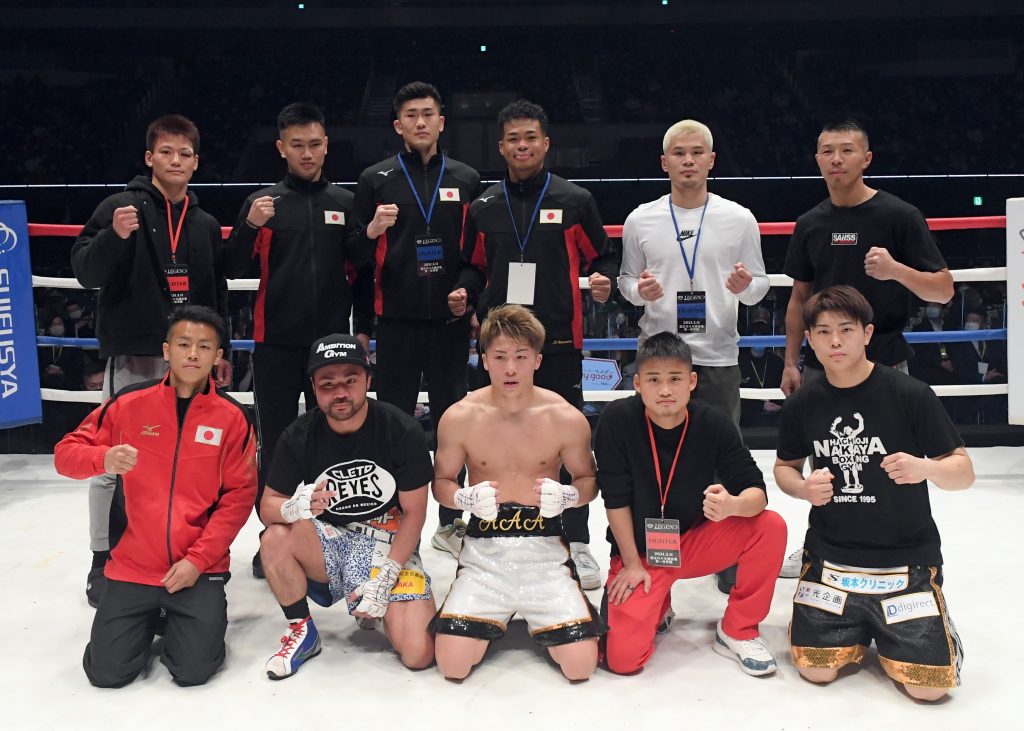 Inoue Looks Ahead
As for his next bout, Inoue said he expects it will be a mandatory defense against the IBF's top-ranked Filipino challenger Michael Dasmarinas.
"Since he's a southpaw, I need to work on how to switch to be able to deal with his southpaw style," said Inoue said of the 28-year-old Dasmarinas.
He emphasized that he is looking forward to more actual fights.
One thing is for certain, "Monster" Inoue is back, beginning his campaign to unify all four bantamweight world titles, perhaps with a title match in 2021.
For the first time in a long time, Japan's boxing world is brimming over with possibilities. The lively sparring we saw at LEGEND bodes well for Japanese boxers in more than one weight class.


RELATED:

(Read the article in Japanese at this link.)


Author: Shin Sato
Sato is a staff consultant of The Sankei Shimbun Sales Department and a writer for JAPAN Forward.