Driverless Transportation, COVID-19 Innovations Boom at CEATEC 2020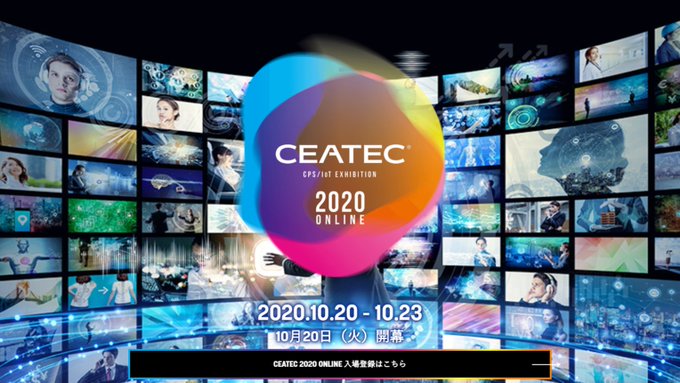 Asia's largest high-tech trade show focusing on IT and consumer electronics, CEATEC 2020, took place from October 20 to 23.
This year's show was an online affair due to COVID-19. But that didn't stop exhibitors from unveiling a broad range of pandemic-related products, such as those designed to prevent the spread of the virus.
The 2020 show ran until October 23. The exhibits, however, can be viewed globally until the end of December.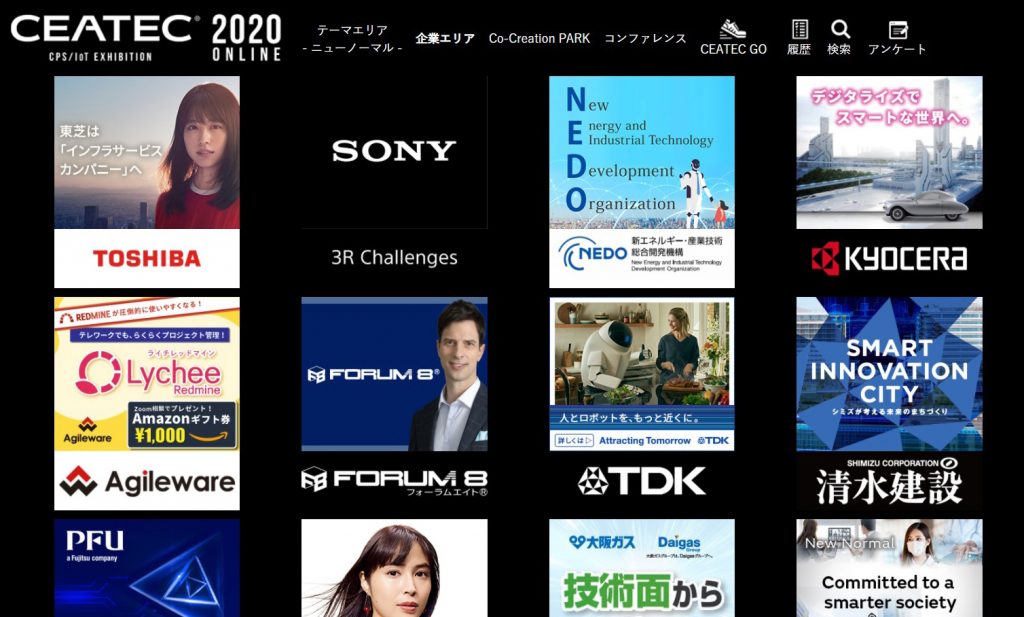 'New Normal'
The CEATEC website had some connection issues due to high traffic shortly after the trade show started on October 20. Since then, exhibitors have been using the site to promote products that tie in with the world's shift to the "new normal".
"We want to propose solutions for everyday life, which has changed due to COVID-19," remarked Sony Vice Chairman Shigeki Ishizuka during the opening ceremony.
The website is divided into three sections, one of which is called the "new normal area" – in reference to the pandemic.
Eric Yuan, founder and CEO of Zoom Video Communications, which runs the "Zoom" online meeting platform that has flourished during the pandemic, took part in one of the talk sessions on October 20.
In recent years, cross-industrial exhibits at CEATEC from the auto and finance industries have gained attention. However, this year, electronics firms such as Toshiba – which returned to CEATEC for the first time in 6 years following financial difficulties – stood out.
Toshiba showcased its "MicroRNA Detection Technology," which is able to detect 13 types of cancer quickly from a single drop of blood. The product won the CEATEC 2020 Minister of Economy, Trade and Industry award – given to technology and products that create new value.
The Fugaku supercomputer developed by Fujitsu and RIKEN won the CEATEC 2020 Minister of Internal Affairs and Communications award.The supercomputer has been used for simulations relating to COVID-19 droplet transmission.
Non-contact Innovations
Exhibits focusing on the idea of being "non-contact" also stood out at CEATEC 2020. Hitachi put forward a robot that can welcome visitors, check their temperature, and even serve the tea, as well as an elevator with buttons that do not need to be touched.
The firm also introduced a collaborative demonstration test for a service that can manage COVID-19 countermeasures in retail outlets, in areas such as ventilation and sanitization.
Sharp exhibited a transparent LCD screen that can display information such as letters. The product is predicted to be used as a partition in offices and airports.
Meanwhile, Mitsubishi Electric showcased a screen with buttons in the air, and a non-contact display that can be operated in the same way as a touch panel. It is said that "the product is hygienic because it is non-contact, and that it is difficult to peep at from the side." Both Sharp and Mitsubishi Electric are aiming to get these products on the market next year.
Automated Driving
Electronic parts makers that support the self-automation of cars also exhibited a range of cutting-edge products. With advanced driver assistance systems (ADAS) and electric vehicles (EV) becoming increasingly popular, electronic parts are taking on greater significance.
Makers of such products promoted their goods at this week's online trade show, with self-automation of cars firmly in their minds.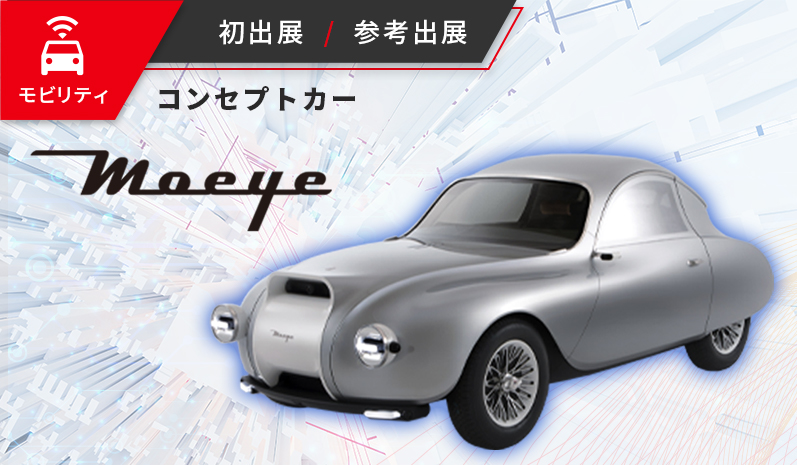 Transparent Dashboards
Kyocera exhibited "Moeye," a sophisticated concept car that is designed to be self-driven. The car has no handle, the dashboard is transparent, and there are images of characters in the air. A "multifunction millimeter-wave radar" that can detect a variety of parameters such as distance and direction was also part of Kyocera's display.
Driverless Without GPS
Murata Manufacturing showcased its inertial sensor that can measure position accurately, enabling self-driving without GPS, even inside tunnels. The company plans to commence mass-production in late December, with the aim of making ADAS even more precise.
Rohm unveiled a semiconductor switch that stays functional even if the car's electronic circuit system detects an abnormality. The product is much more robust than its predecessors.
With ADAS and EV becoming increasingly widespread, the number of electronic parts that can be used in a car has gone up. A law amendment in April has eased restrictions on automated drivingーand this has led to parts makers speeding up their product development, with the aim of achieving even better safety and performance.
Self-driving Bus Already Up and Running
In an online CEATEC meeting held on October 20 focusing on next-generation mobility, a self-driving bus that runs within Haneda Innovation City in Tokyo's Ota Ward and the Expo '70 Commemorative Park in Osaka's Suita City, was introduced.
Yuki Saji, CEO of the SoftBank Group subsidiary Boldly (Chiyoda Ward, Tokyo), which provides the platform that enables remote management of the self-driving bus, told the Sankei Shimbun:
With self-driving buses requiring less staff, we can increase the number of buses and create an improved schedule. This will help tackle the issue of COVID-19, whereby there is a greater social need to ease congestion among forms of transport.
(Read the original report here, in Japanese.)
Author: Takashi Yamamoto