EDITORIAL | A 'Free and Open Indo-Pacific' is the Business of More Countries Beyond the Quad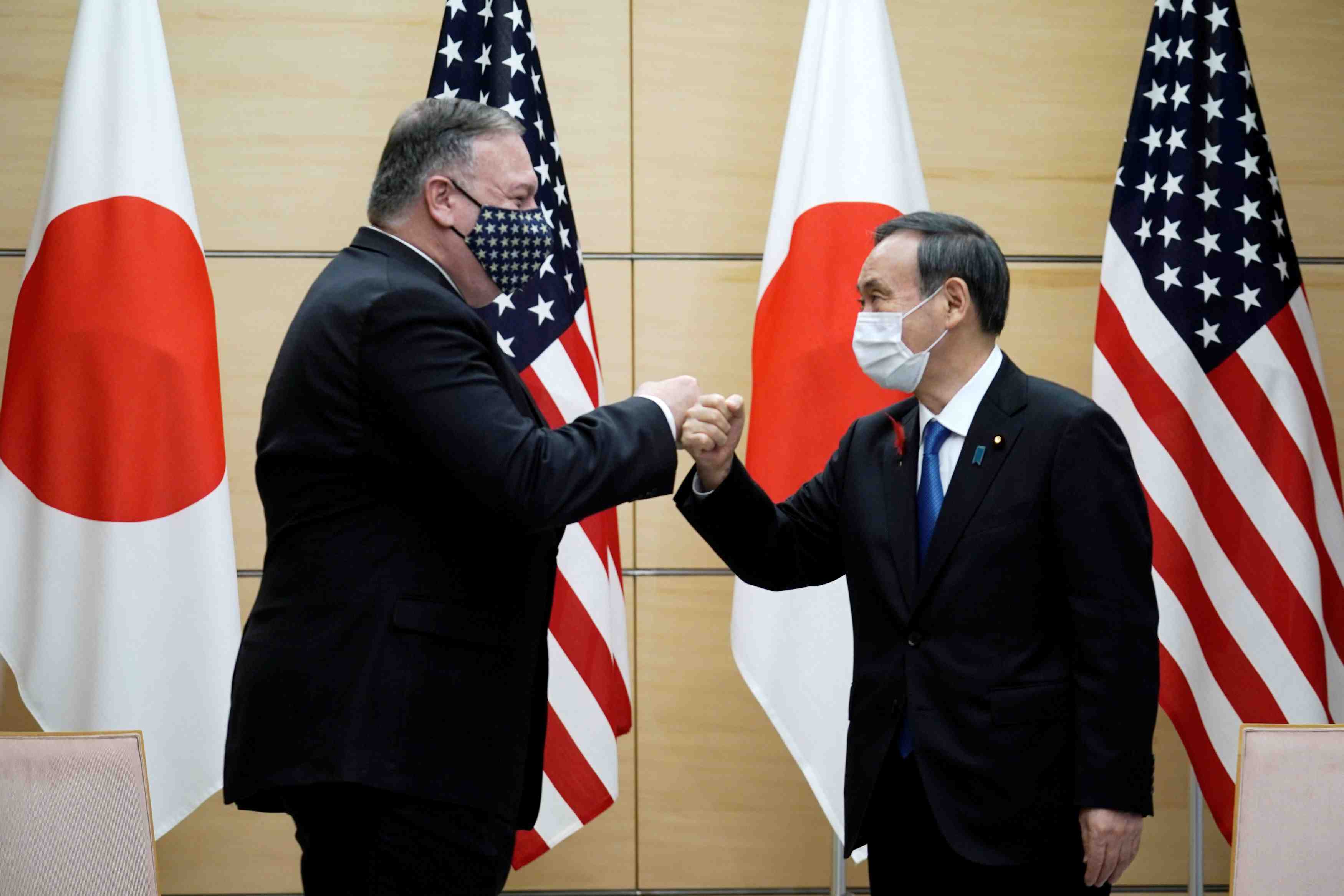 Foreign ministers from Japan, the United States, Australia, and India met in Tokyo on October 6, and Prime Minister Yoshihide Suga held talks with the foreign ministers — including U.S. Secretary of State Mike Pompeo — on the same day.
The foreign ministers' meeting on Tuesday was the first ministerial-level international conference to take place in Japan since the outbreak of COVID-19.
Moreover, Suga's session with Pompeo was the Prime Minister's first face-to-face diplomatic meeting with a foreign dignitary since becoming leader of Japan in September.
The foreign ministers confirmed their joint aim of achieving a "free and open Indo-Pacific region," with China's hegemonistic maritime activities in mind. They also agreed to hold foreign ministers' meetings on an annual basis going forward.
China's pursuit of supremacy in the Indo-Pacific region, which is an important area in terms of global prosperity, is extremely undesirable. Japan, the U.S, Australia, and India must add many friends to their diplomatic group in order to maintain a free and open Indo-Pacific.
Suga emphasized to the foreign ministers that ties should be deepened with the numerous countries that share the "free and open Indo-Pacific region" vision, which Japan has been promoting. He added that specific cooperative measures for the group should be developed.
However, if this is Suga's stance, then his administration should take action first.
The U.S. and Australia have pursued a "freedom of navigation" strategy in the South China Sea in response to China's militarization program on its artificial islands there. Shouldn't Japan's Self-Defense Forces take part as well?
Japan needs to be more proactive in terms of utilizing official development assistance and maintaining "high quality infrastructure" in Southeast Asia, South Asia, and the Pacific nations.
Also, how about occasionally adding countries that lie on the South China Sea, such as Vietnam, and major Southeast Asian nations, such as Indonesia, to the ministerial and administrative-level meetings that currently involve the four countries?
RELATED READS: Suga Administration Should Continue Abe's Infrastructure Exports Strategy
Democracies Must Step Up to Counter China's Dominance Over the Pacific Islands
Furthermore, it is crucial that ties are strengthened with Taiwan — which is by the East China Sea, South China Sea, and the West Pacific — in areas such as security-related information exchange, to ensure that there are no blank areas in the "free and open Indo-Pacific region."
One concern is that Chief Cabinet Secretary Katsunobu Kato seems somewhat timid concerning China, making statements — such as "[the foreign ministers] do not have a specific country in mind" — which differs from Pompeo's bold criticism of China.
China's State Councilor and Foreign Minister Wang Yi is set to visit Japan later in October. However, if the visit happens, Prime Minister Suga and Foreign Minister Toshimitsu Motegi must not be vague. They must harshly condemn China's problematic behavior.
(Read the editorial here, in its original Japanese.)
Author: Editorial Board, The Sankei Shimbun