EDITORIAL | Amid Spread of Coronavirus, WHO Should Stop Blocking Taiwan's Membership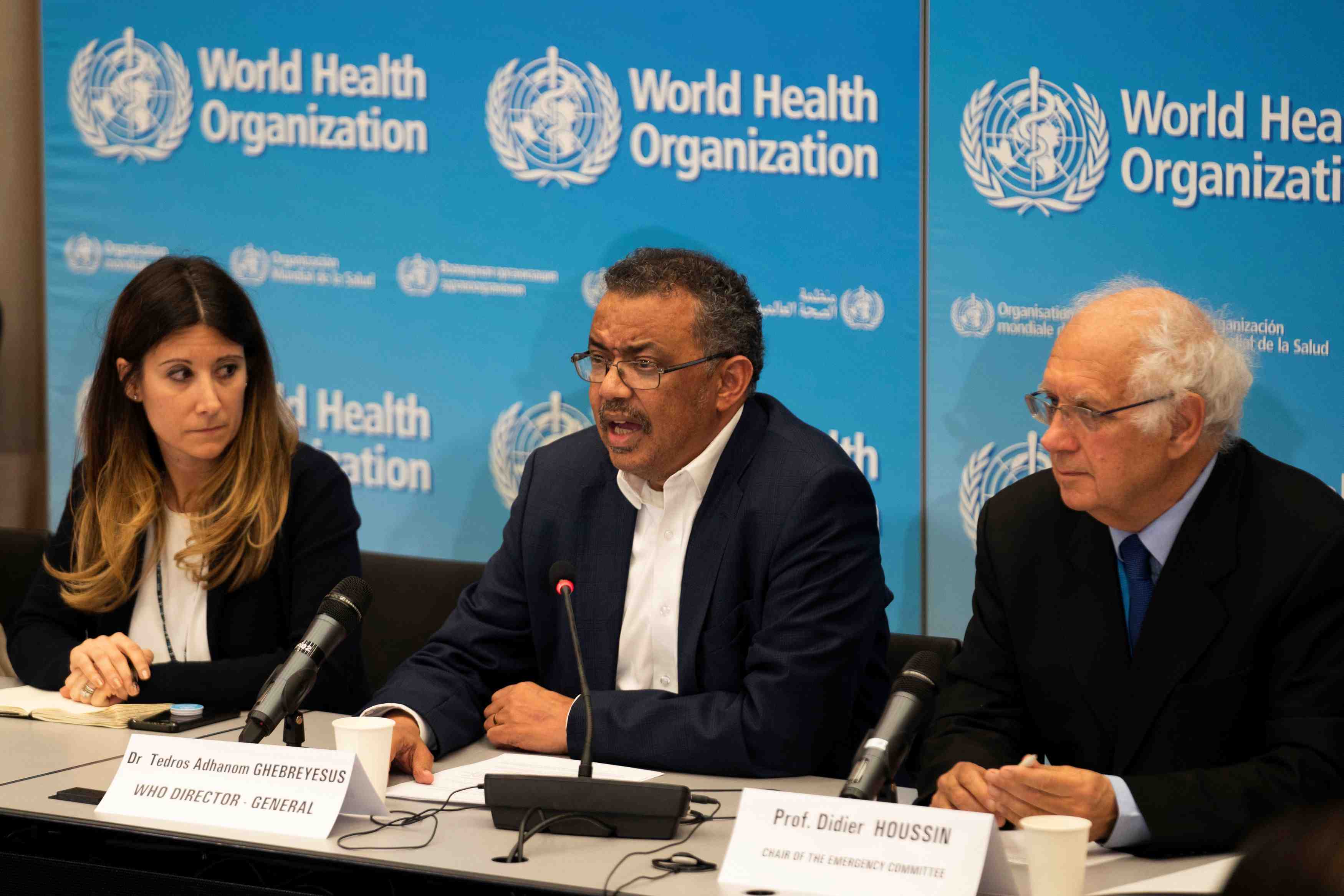 On January 22, Taiwanese President Tsai Ing-wen reiterated her call for Taiwan to be recognized as a member of the World Health Organization (WHO). That followed the confirmation of a case of pneumonia caused by the novel coronavirus that originated in Wuhan, China.
As things stand, the WHO leadership continues to adhere to its warped arrangement, designed to kowtow to Beijing and its "one China" principle, by excluding participation by Taiwan. Now, however, with the world facing an extraordinary public health challenge with lives in the balance, it is intolerable that Taiwan should be a blank space on the global health map.
In light of China's responsibility to prevent the spread of this serious public health threat, Beijing must desist from its needless interference, and WHO should immediately welcome Taiwan's participation in its activities.
At an emergency meeting held January 22-23, a WHO experts' committee deferred a decision on whether to issue a declaration of a worldwide emergency situation.
Nevertheless, the number of identified cases of infected individuals on the Chinese mainland as well as abroad continues to surge. At this critical juncture, it is an urgent necessity that WHO remains in close contact with all countries and regions.
As President Tsai declared, "Taiwan stands on the frontline of global infectious disease prevention."
With a population of 23 million and an economy larger than that of Malaysia, there are concerns that excluding Taiwan from measures to deal with infectious diseases could offer a route for their spread.
As a matter of fact, during the 2003 SARS (severe acute respiratory syndrome) epidemic, there were 73 deaths in Taiwan attributed to the disease. Yet, even while the virulent virus was spreading, Taiwan was unable to obtain specimens from WHO. That led to delays in Taiwan's response.
Subsequently, when Ma Ying-jeou was president of Taiwan (2008-2016), Taiwan was granted observer status in the WHO General Assembly. Nevertheless, that was only after Ma's Kuomintang (Nationalist Party) administration had agreed to Beijing's condition that the "one China" principle be recognized.
That status was withdrawn after Tsai's Democratic Progressive Party (DPP), which has not recognized the "one China" principle, took power in 2017.
Be that as it may, the vigorous movement of people between Taiwan and the Chinese mainland is not the same as that seen at the time of the SARS outbreak. The Tsai government quickly ordered suspension of group travel to the Chinese mainland. However, despite the sense of crisis, it is impossible to completely shut down the active movement of people back and forth across the Taiwan Strait.
Nor can we afford to ignore the impact on Japan, because of the large numbers of people coming here from overseas.
A spokesman for China's Foreign Ministry has again stated that any participation by Taiwan in WHO activities must be in line with the "one China" principle. The Chinese position is crystal clear: If you want to have any access to WHO, you must accept our "one China" principle.
WHO's constitution explicitly states: "The enjoyment of the highest attainable standard of health is one of the fundamental rights of every human being without distinction of race, religion, political belief, economic or social condition."
Yet, WHO Director-General Dr. Tedros Adhanom has made a mockery of this pledge by excluding Taiwan's participation for political reasons. Perhaps it is no coincidence that Dr. Tedros was formerly health minister in Ethiopia, a country which has received enormous amounts of Chinese investment money.
In response to the emergence of cases of the Wuhan virus in Taiwan, a U.S. State Department spokesman said, "We would encourage further incorporation of Taiwan in the WHO instead of trying to exclude them."
Taiwan's participation in WHO is also an imperative for Japan's public health. We would hope that the Japanese government led by Prime Minister Shinzo Abe would join with the United States to take decisive action in this regard.
(Click here to read the editorial in Japanese.)
Author: Editorial Board, The Sankei Shimbun