EDITORIAL | Azar's Taipei Visit : A Signal for Japan to Deepen Links with Taiwan and U.S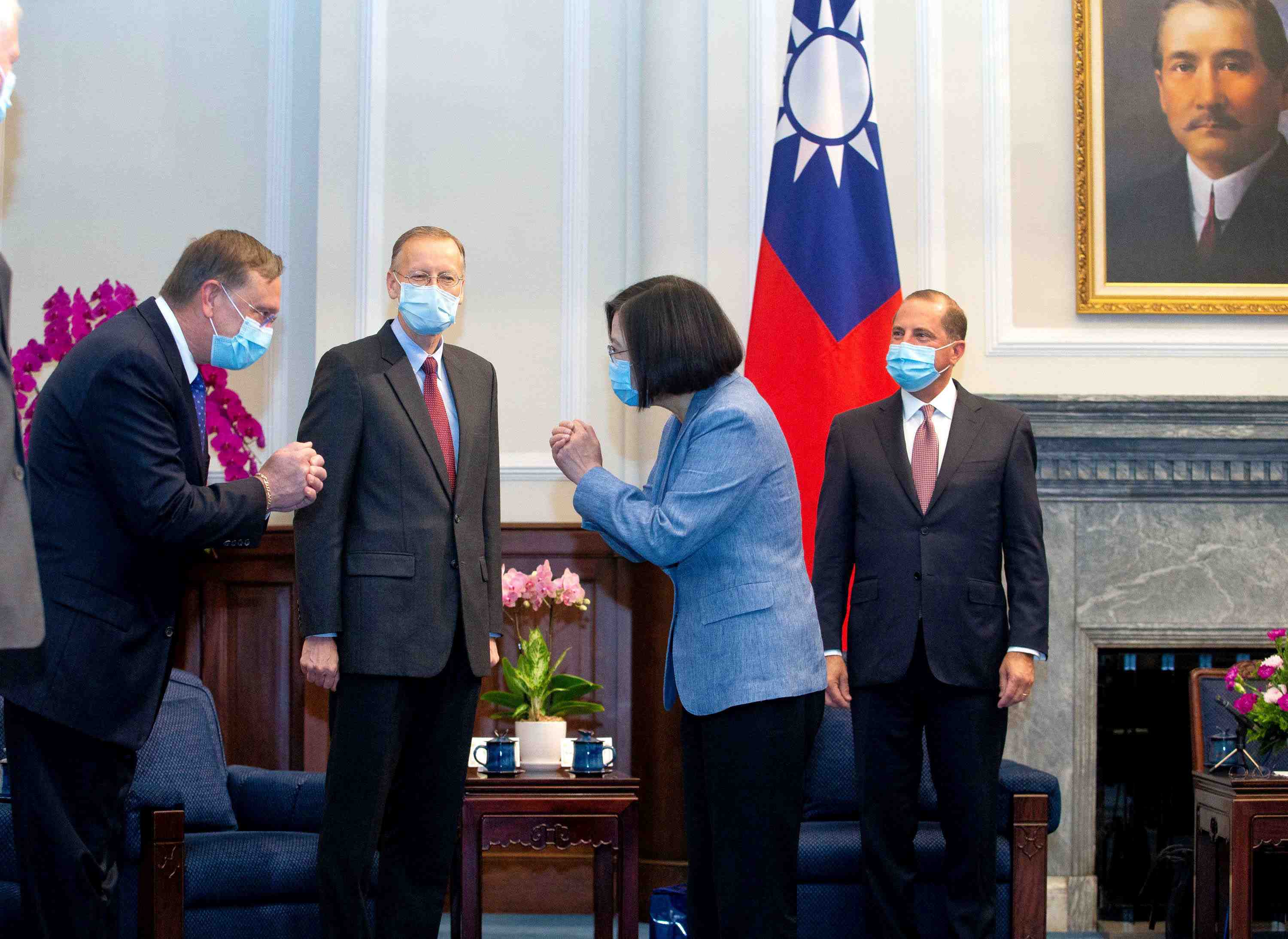 The United States Health and Human Services Secretary Alex Azar has just concluded a visit to Taiwan, which included a key meeting with Taiwan President Tsai Ing-wen on August 10.
Azar is the highest-ranking U.S. official to visit the island since diplomatic ties between the two countries were severed in 1979. The last U.S. Cabinet-level official to visit Taiwan was the head of the Environmental Protection Agency in 2014.
Azar's visit is significant. It shows that the U.S. and Taiwan, which share common values such as freedom, democracy, and basic human rights, are strengthening relations.
It would have been preferable if Japan Health Minister Katsunobu Kato had attended the meeting as well, and listened to how Taiwan had successfully handled COVID-19. It would have been a good opportunity for Japan to show solidarity with the U.S. and Taiwan.
Azar's visit was not solely about discussing ways to tackle COVID-19. It was also designed to affirm the willingness of the U.S. to protect Taiwan.
Under its Taiwan Relations Act, the U.S. has a duty to protect Taiwan from Chinese military threats. We would like to see U.S. Secretary of State Mike Pompeo and U.S. Secretary of Defense Mark Esper to make occasional visits to Taiwan — and for them to make it crystal clear that they uphold Taiwan's freedom and democracy.
Azar's visit infuriated China, which claimed the visit contravened the "One China" principle. Beijing also stated that it strongly opposed the two-way flow of diplomatic visits between the U.S. and Taiwan.
This kind of self-righteous assertion by China is unacceptable. China has threatened peace in the region through its crackdown in Hong Kong and its repeated military provocation toward Taiwan.
A Trusted Partner
China needs to realize that it is the reason why the U.S. and Taiwan have become closer.
Azar praised Taiwan's success in controlling the COVID-19 pandemic, emphasizing that it was due to transparency and openness, and that Taiwan's success showed the value of democracy.
The U.S. and Taiwan have deepened their collaborative ties in the field of public health, but their drive to strengthen relations does not stop there.
During his meeting with President Tsai Ing-wen on August 10, Azar conveyed President Donald Trump's message that the U.S. strongly supports Taiwan. Azar added that ex-Taiwan President Lee Teng-hui, who died in late July, was Taiwan's father of democracy and one of the most important leaders of the 20th century.
On August 12, Azar visited Lee Teng-hui's memorial and expressed his condolences. Later, during a conference call, the health and human services secretary said that Taiwan was a partner the U.S. could trust.
President Trump and Secretary Azar's show of support for Taiwan is significant in terms of security, because it will prevent China from trying to turn Taiwan into "another Hong Kong."
Japan needs to take note. It needs to deepen its links with the U.S. and Taiwan — in both security and public health — in order to deter Chinese military provocation toward Taiwan, and to contribute toward peace and stability in the Indo-Pacific region.
(Read the editorial in its original Japanese here.)
Author: Editorial Board, The Sankei Shimbun