In South Korea, a Conservative Group Exposes Cracks in Comfort Women Narrative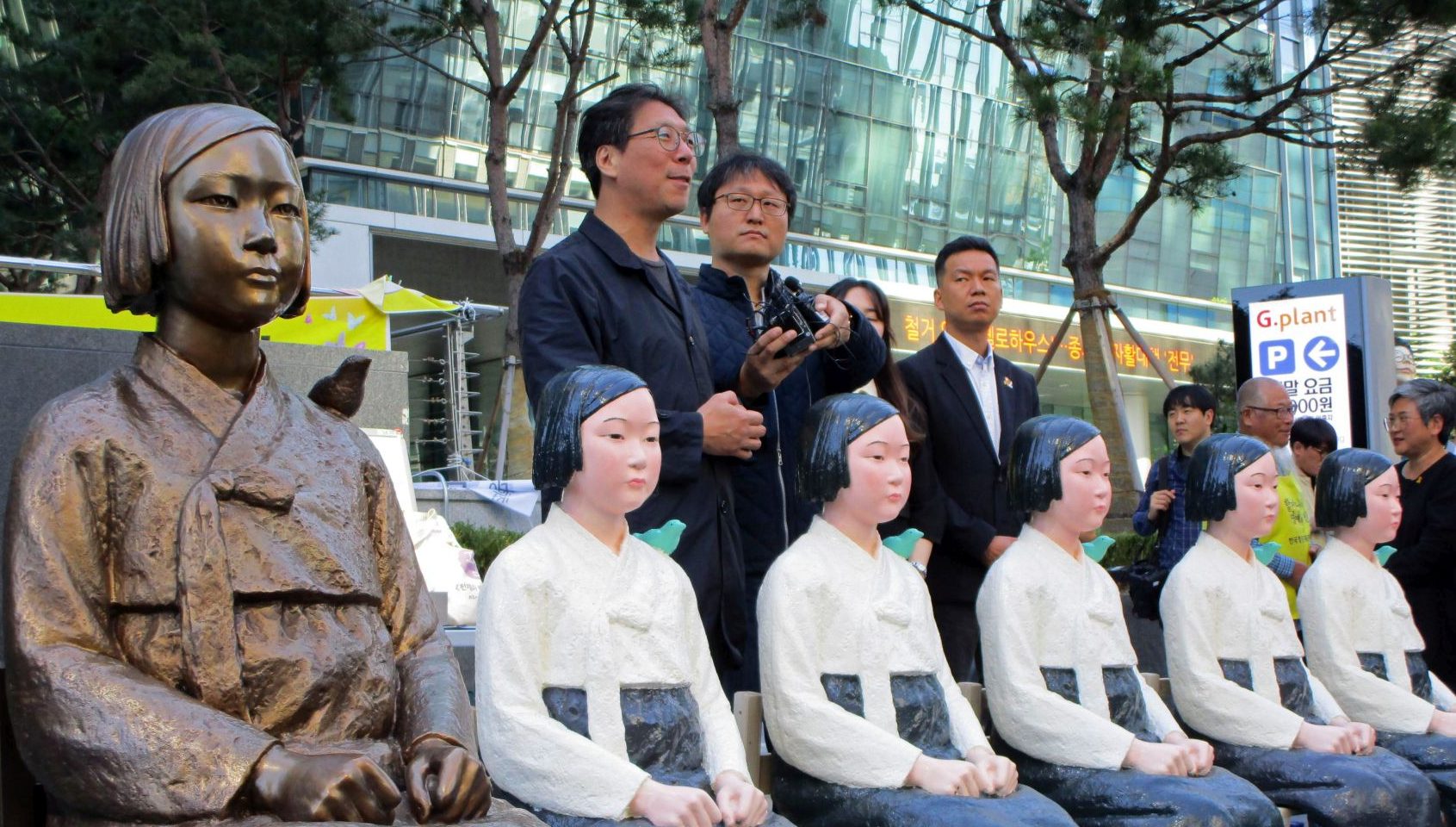 The international community now sits at the crossroads in the face of China's heightening of tensions with the United States as it pursues hegemony in the year of a United States presidential election, and the global coronavirus pandemic that originated in Wuhan. The results of the U.S. election in November will further affect the fate of Japan to no small extent.
Amid these developments over the past 10 months, this column has given lower priority and less attention to our troublesome neighbor, South Korea.
Recently, though, there has been a considerable shift on the "comfort women" issue that merits our attention.
Korean Council for Justice Scandal
A financial scandal came to light in May involving Yoon Mee Hyang and the organization she formerly chaired, the Korean Council for Justice and Remembrance for the Issues of Military Sexual Slavery by Japan (KCJ, formerly the South Korean Council on Issues of Volunteer Corps). Yoon is now a member of the South Korean National Assembly.
The scandal was revealed by Lee Yong Soo, herself a former comfort woman who had been working with Yoon for the past 30 years.
Lee is an iconic figure and has been a public face of former Korean comfort women. She testified before a committee of the U.S. Congress about the comfort women in 2007, and was invited to a state banquet hosted by President Moon Jae In when U.S. President Donald Trump visited in 2017. She is known for having hugged Trump on that occasion.
Lee has totally repudiated the activities of the Korean Council for Justice, which, according to one South Korean Foreign Ministry official, has had such strong influence that it held "veto power over the South Korean government on the comfort women issue." Lee's action has therefore shaken the foundation of South Korea's position.
Moon Jae In attends ceremony celebrating 100th anniversary of movement against Japanese colonial rule
Debate Begins with Counter Rallies
In a coincidental move, a weekly rally organized by the KCJ, which had been held every Wednesday for 28 years in front of the Japanese embassy in Seoul, was blocked in June this year. A conservative civic group named Freedom Solidarity preempted the longstanding KCJ rally by obtaining a police permit for a gathering at the same site, in front of the bronze statue of a girl symbolizing comfort women, until mid-July.
In its first rally held in June, the conservative group demanded the removal of the statue, while accusing Lee of financial wrongdoing.
This writer witnessed one of the Wednesday rallies in June 2014, watching as Lee got out of the car that had driven her to the rally. Then, while sobbing over the death of a former comfort woman who had died three days earlier, Lee said, "We'll continue to fight hard, so please help us."
These days, however, she has said, "I'll no longer attend the Wednesday gatherings ー they have only taught hate and hurt to the students and other participants."
Elsewhere, a South Korean conservative group held a protest rally on August 3, calling for removal of a statue of a man resembling Prime Minister Shinzo Abe, who is depicted on his knees and bowing to the statue of a girl symbolizing former comfort women. The statue was erected on the ground of the Korea Botanic Garden in Pyeongchang, Gangwon province.
The garden in question is another example of South Korea's impossibly poor taste in imagining fictions for apology and violating international protocols, topped off by its sale of photo books of the anti-Japanese statues.
However, in a welcome change revealing that South Korean society has begun to openly debate the issue, the conservative group pointed out that the former comfort women "were not forcibly taken away by the Imperial Japanese Army" to work at wartime brothels.
Lee's Story Unfolds as Fictions Unravel
Lee also disclosed that she had objected to the inclusion of "sexual slavery" in the KCJ's official name, saying, "It sounds dirty, so I can't help but hate it." She even stated clearly in a collection of testimonies published by the council of volunteer corps — the predecessor to the KCJ — that she herself was not forcibly taken away by the Japanese military.
Lee said she was given a red dress and a pair of leather shoes by a Japanese man when she was 16. She recalled: "I can hardly express how happy I was at the time. I instantly decided to go with him, without thinking about other things." She was not forced.
There are many strange points in Lee's remarks and testimony, but they will have to wait for another day. In any event, the fiction of the comfort women issue is beginning to be exposed in South Korea, and it is my hope that many more South Koreans will come to know the facts.
(Access to the column in Japanese can be found here.)
Author: Rui Abiru, Editorial Board member and senior staff writer of the political news department, The Sankei Shimbun