South Korea President's First Visit to Tokyo in 5 Years is a Step to Restoring a 'Healthy Relationship'
"I am aware that there are several issues that still need to be addressed" with South Korea, but will build on a mutual relationship of trust, said PM Kishida.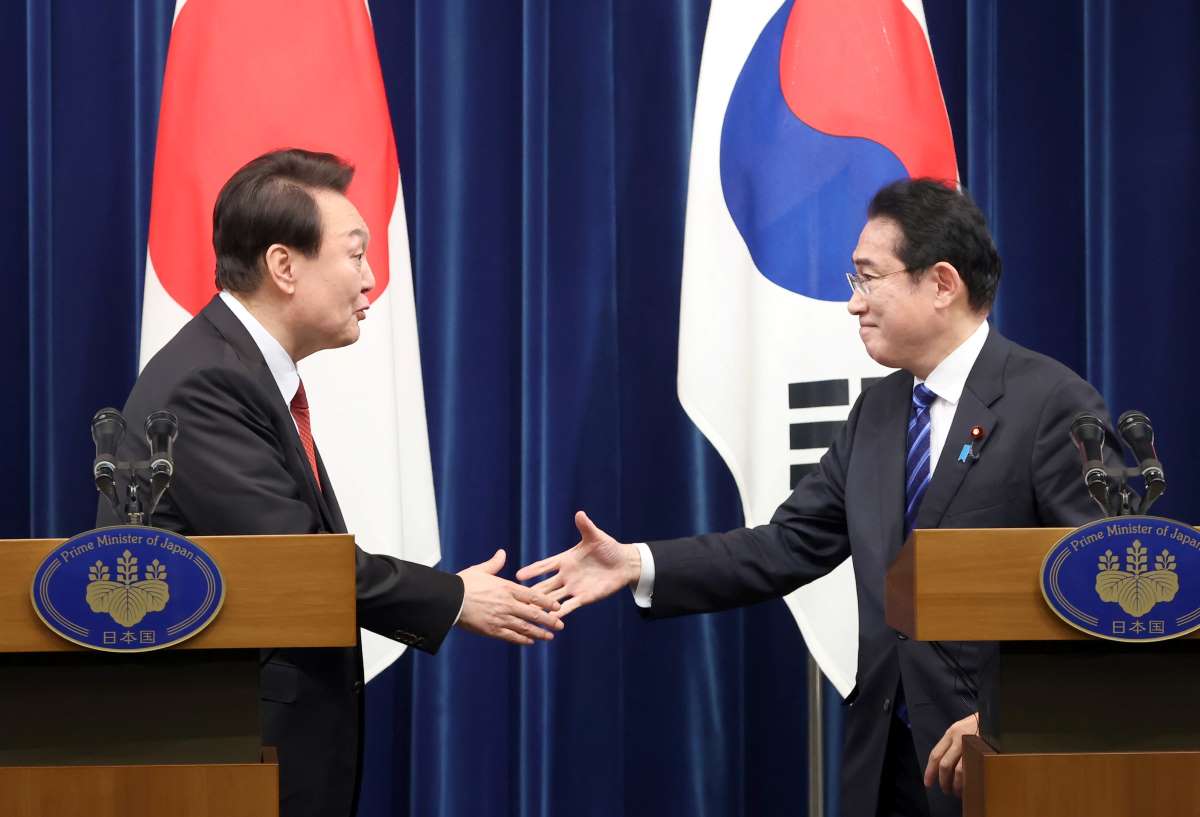 On March 16, President Yoon Suk-yeol of South Korea visited Japan on an official visit and held a summit meeting with Japanese Prime Minister Fumio Kishida. They met at the Prime Minister's Office for about an hour and a half.
This marked the first time leaders of the two countries have held a summit meeting in Japan since May 2018.
During the meeting, Yoon explained his proposed solution to the wartime labor dispute dating to World War II, one of the sore points which had severely strained bilateral relations between Japan and South Korea.
The two leaders also agreed to resume "shuttle diplomacy." In doing so the leaders intend to make regular visits to each other's countries. Indeed, this was the practice before May 2018. Following this up, Mr Kishida expressed his intention to visit South Korea in the future.
At the joint press conference, Mr Kishida stated that he appreciated the South Korean solution "as a way to restore Japan-South Korea relations from a difficult state to healthy relationship."
In a press conference on March 17, the Japanese prime minister described the meeting between two leaders as forward-looking. "Japan and South Korea are neighboring countries with different backgrounds and history, and I respect President Yoon's decision to look beyond this background," said Mr Kishida.
Conceding that issues still remain unresolved between Japan and South Korea, the prime minister continued. "I am aware that there are several issues that still need to be addressed. But I plan to build on the mutual relationship of trust between the two countries to overcome them."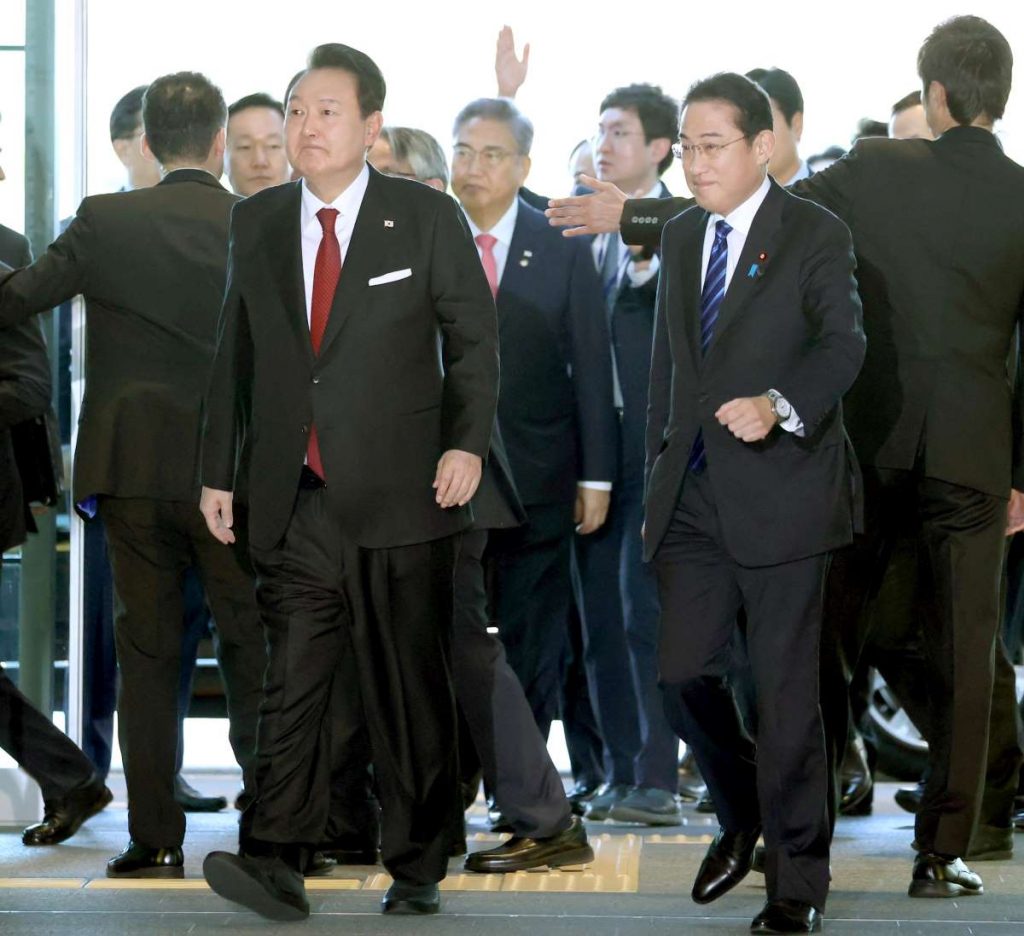 Looking Ahead
The solution proposed by Seoul in the wartime labor dispute does not resolve the full problem. Specifically, it doesn't articulate that South Korea waives the right to recourse from the Japanese side for compensation for payments it or its new foundation make on the wartime labor claims.
However, South Korean President Yoon reassured reporters on March 16 that exercising such a right to recourse "would bring back the problem." Therefore, he stated, "we don't envision using this right."
Earlier in March, South Korea had announced that a government-backed foundation will further compensate South Korean laborers for their work during World War II. The amount is set to be equivalent to that the South Korean Supreme Court ordered two Japanese companies to pay in 2018.
During the summit between the two countries, Mr Kishida conveyed his view that his government has inherited the position of successive Japanese Cabinets. In the 1998 Japan-South Korea Joint Declaration, "A New Japan-Republic of Korea Partnership towards the Twenty-first Century." It clearly conveys Japan's "deep remorse and heartfelt apology" for the historical issues deriving from Japan's colonial rule. Tokyo also asked Seoul to steadily implement the 2015 Japan-South Korea agreement on the comfort women issue.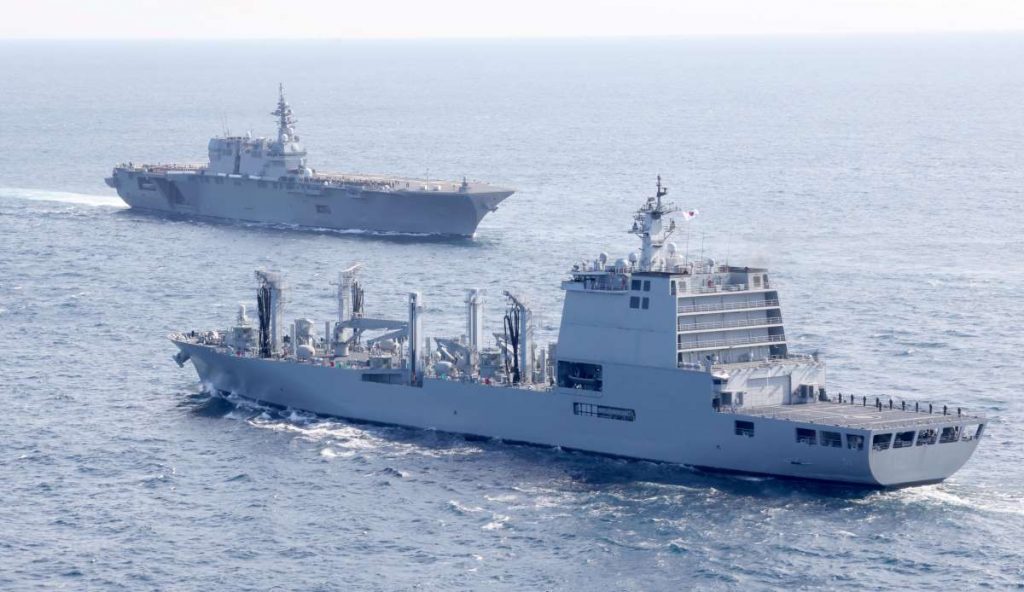 Military, Economic Collaboration
The two leaders agreed to hold talks on the early resumption of the Japan-South Korea Security Dialogue between their respective foreign and defense officials. They also agreed to move forward on economic security issues, including strengthening the supply chain for semiconductors.
They also confirmed the importance of high-level dialogue within the framework of Japan, China, and South Korea.
Notably, Yoon also stated at the press conference that "the Japan-South Korea Comprehensive Security of Military Information Agreement (GSOMIA) relationship was completely normalized at the summit meeting."
The Japanese government announced on March 16 that it would lift the strict export controls on semiconductor related materials going to South Korea. Those controls have been in place since 2019. Talks will continue on the re-designation of South Korea as a country eligible for preferential treatment under the export procedures. This change was also prompted by the South Korean side's confirmation that it will withdraw its related complaint to the World Trade Organization (WTO) against Japan.
Discussions between the two leaders were substantive and addressed several significant issues that have divided Japan and South Korea over the past five years. However, according to both sides the preparation of a joint declaration, statement, or other outcome document was postponed.
RELATED:
(Read a related article in Japanese.)


Author: The Sankei Shimbun and JAPAN Forward