EDITORIAL | Figure Skating Star Yuzuru Hanyu Retires with Exciting New Vision
From now on, his schedule won't be tied to the Olympics or world championships. Instead, he will skate for the sake of achieving his vision.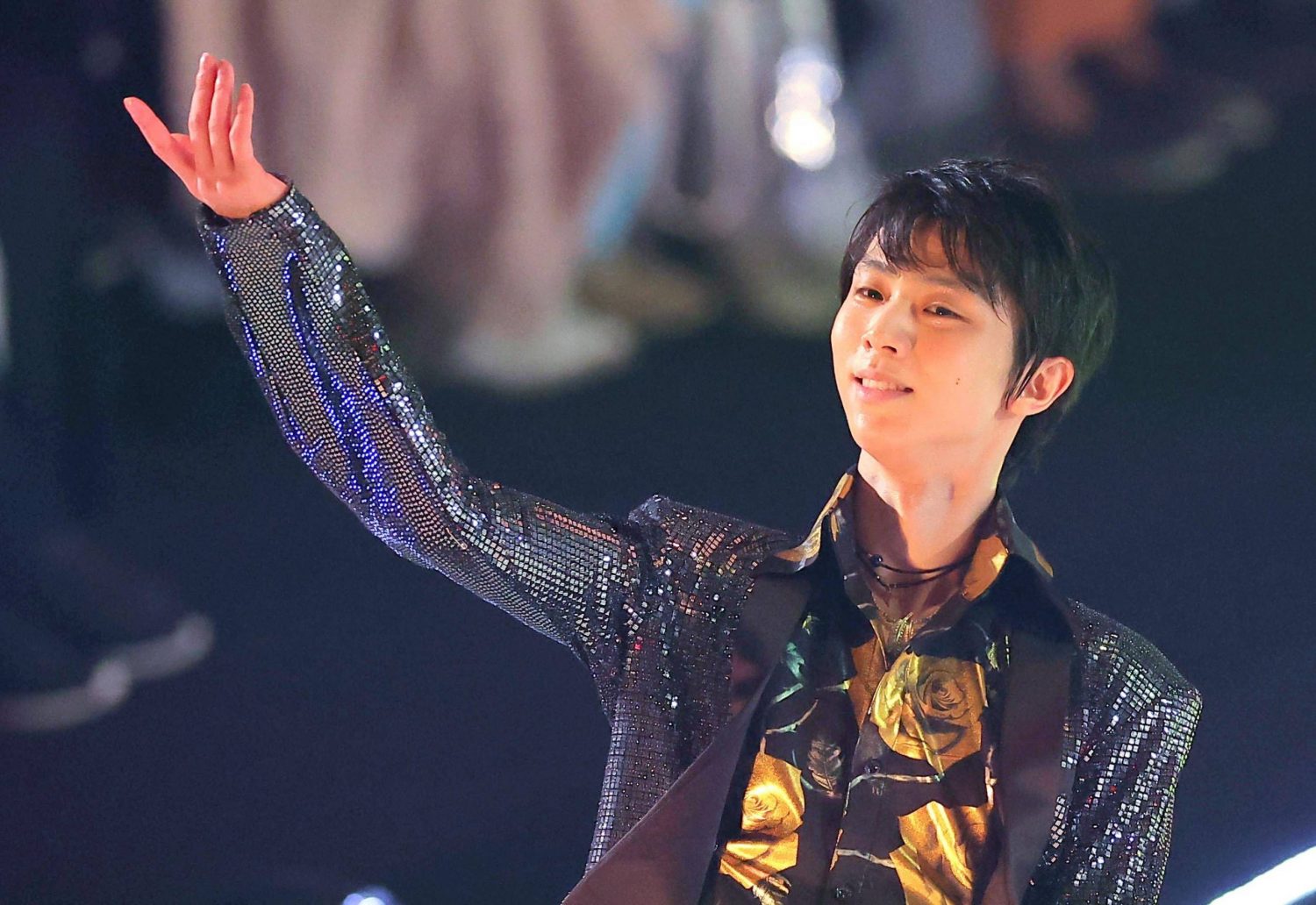 When figure skater Yuzuru Hanyu recently announced his retirement from competitive skating, the news was also picked up by Chinese and Russian media.
No other skater has garnered as much global affection as Hanyu. Not only did he secure consecutive victories at the Sochi and Pyeongchang Winter Olympics, but he relentlessly challenged himself to master groundbreaking techniques, gliding with an ethereal beauty that had never been seen before. His persistence and drive have gained him the respect of skaters throughout the world.
The Beijing Winter Olympics in February was Hanyu's final major competition. He boldly attempted the quadruple axel, which has never been successfully landed by anyone. Although he failed to land the jump, such an exit from competitive skating seemed befitting for the tenacious skater.
But Hanyu's athletic career was punctuated by hardship and injury. The 2011 Great East Japan Earthquake affected him personally. He was born and raised in Sendai, the closest major city to the earthquake. His right ankle, used in all of his jumps for landing, sustained serious injuries multiple times, including ligament damage.
In fact, Hanyu has never competed in perfect physical condition, and yet he continued to captivate spectators and achieve significant results at the World Figure Skating Championships (two titles) and the Grand Prix Finals (four first-place finishes), in addition to the Olympics.
If anyone deserves a break, it's Hanyu. He deserves a round of applause for all the hard work he put in all these years.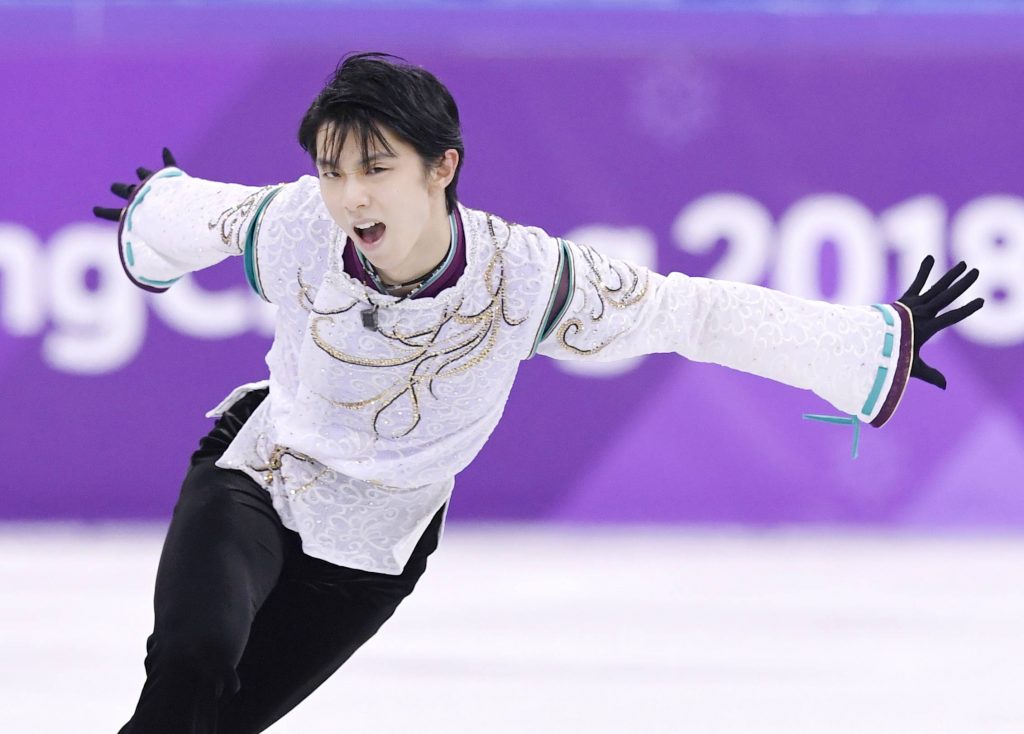 Fantasy and Reality of Yuzuru Hanyu's Skating
Hanyu is also known for blending the border between fantasy and reality, and not just on the rink. During his press conference at the Japan National Press Club after winning back-to-back Olympic titles, he was asked about the fate of the hundreds of stuffed Pooh bears hurled onto the rink. He drew laughter from the crowd by answering, "They went back to the forest."
While Hanyu has brought magic to the ice, he also has a dispassionate, practical streak. He once said, "Realistically speaking, they paid a lot of money to travel to the venue and bought expensive tickets. All that money is going around. If the economy is turning, that's good enough for me."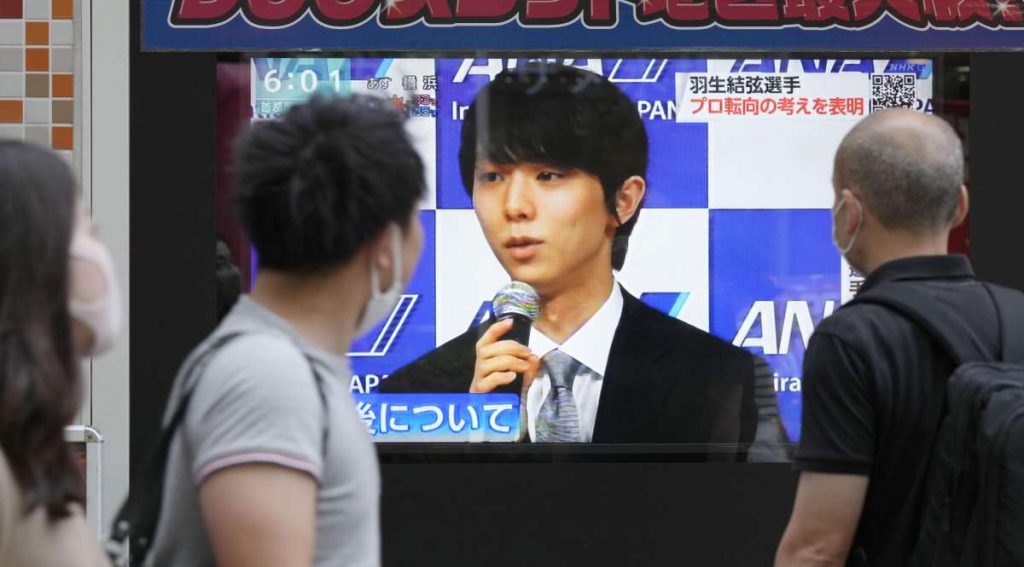 A New Personal Challenge
Hanyu will no longer participate in competitions or compete with athletes for points. But he will be competing against himself to further push the sport forward as a professional athlete. He has made it clear that he would "work even harder" on the quadruple axel, which he failed to land in Beijing.
It looks like he won't be taking things easy any time soon.
But from now on, his schedule won't be tied to the Olympics or world championships. Instead of skating to gain points in a competition, he will skate for the sake of achieving his vision.
There has never been such a hope-filled retirement announcement before. It has left his fans excited to see the vision of the new Yuzuru Hanyu.


RELATED:
(Read the editorial in Japanese at this link.)


Author: Editorial Board, The Sankei Shimbun