National Glory as Figure Skater Yuzuru Hanyu Receives People's Honor Award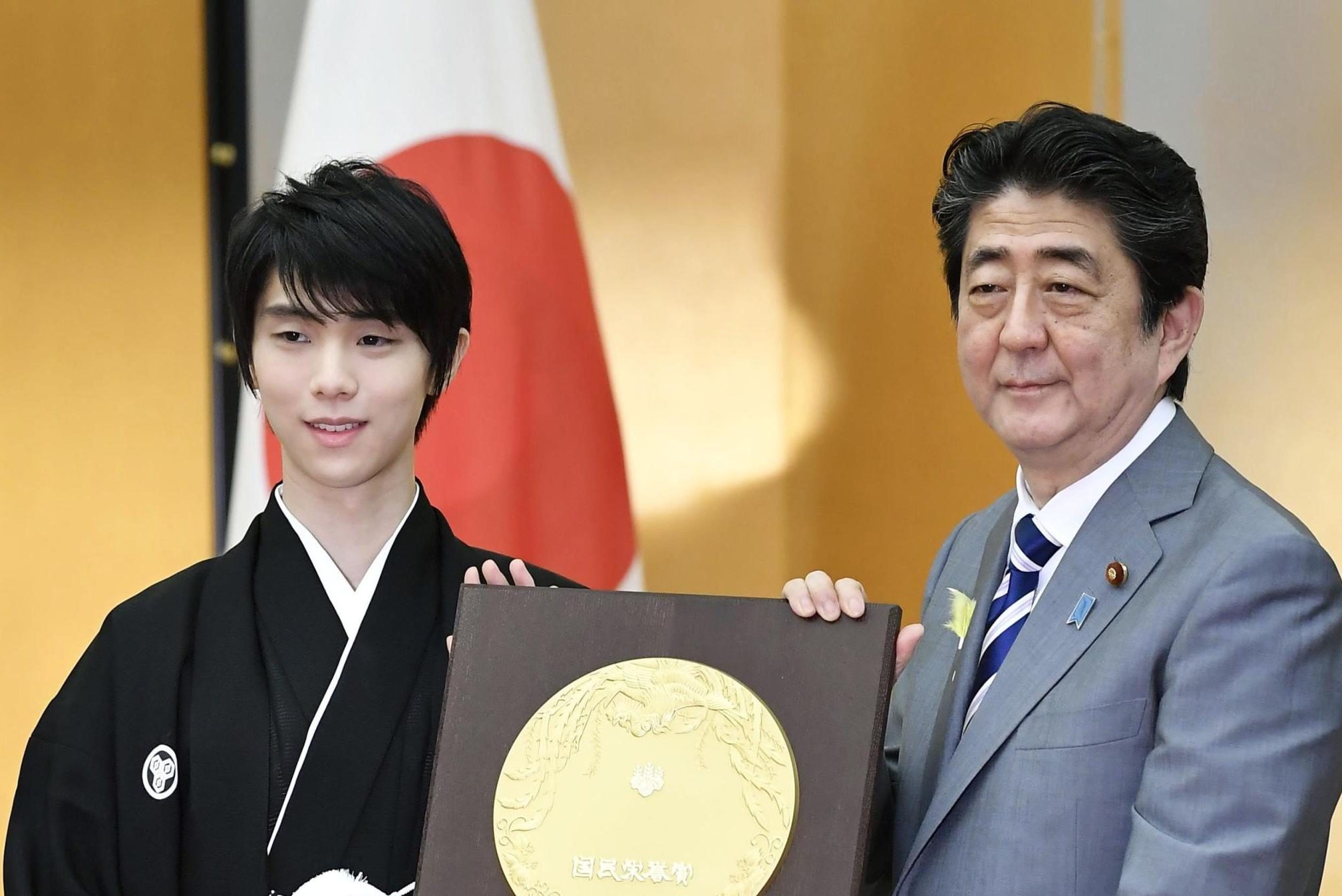 23-year old Yuzuru Hanyu is the first skater in 66-years to win back-to-back gold medals in men's figure skating. He managed this feat at the PyeongChang Olympic Games with his first place win last February. Prime Minister Shinzo Abe expressed a proud nation's gratitude as he presented Hanyu with the People's Honor Award at the Prime Minister's office on July 2.
"While overcoming the 2011 Great East Japan Earthquake and Tsunami disasters and recovering from serious complicated injuries before the Olympics, Mr. Hanyu's (gold medal) accomplishments deeply impressed the nation, providing bright hope to society and delivering a powerful message of restoration."
The People's Honor Award is given by the Prime Minister to individuals and organizations who are widely respected and have made distinguished achievements in areas such as sports and entertainment. Hanyu was honored with the 27th award, the first figure skater and youngest-ever individual recipient.
Hanyu who is a native from Sendai in the Tohoku region of Japan, was sponsored by All Nippon Airways (ANA) for the 2018 Olympics.
He attended the ceremony at the Prime Minister's office with a garland of a silk fabric "Sendaihira" originating from the Edo era and wearing a traditional haori coat with his family crest. The Prime Minister was impressed with Hanyu's choice of formal wear, commenting, "He looks good in anything he puts on."
The Prime Minister asked Hanyu to comment on his plans for the future.
"There are still many things I want to accomplish, and I want to improve my skating technique. I'll continue to do my best as I keep training," Hanyu shared with enthusiasm.
Chief Cabinet Secretary, Yoshihide Suga also shared the sentiments of Prime Minister Abe, giving high praise to Hanyu, and adding, "He touched the hearts of society, giving us bright hope and courage."