EDITORIAL | Japan and India in a Strong Partnership can Contribute to Global Peace and Stability 
Japan can play a role as a bridge between India and the other G7 countries. Kishida should renew the close ties that former PM Shinzo Abe forged with Modi.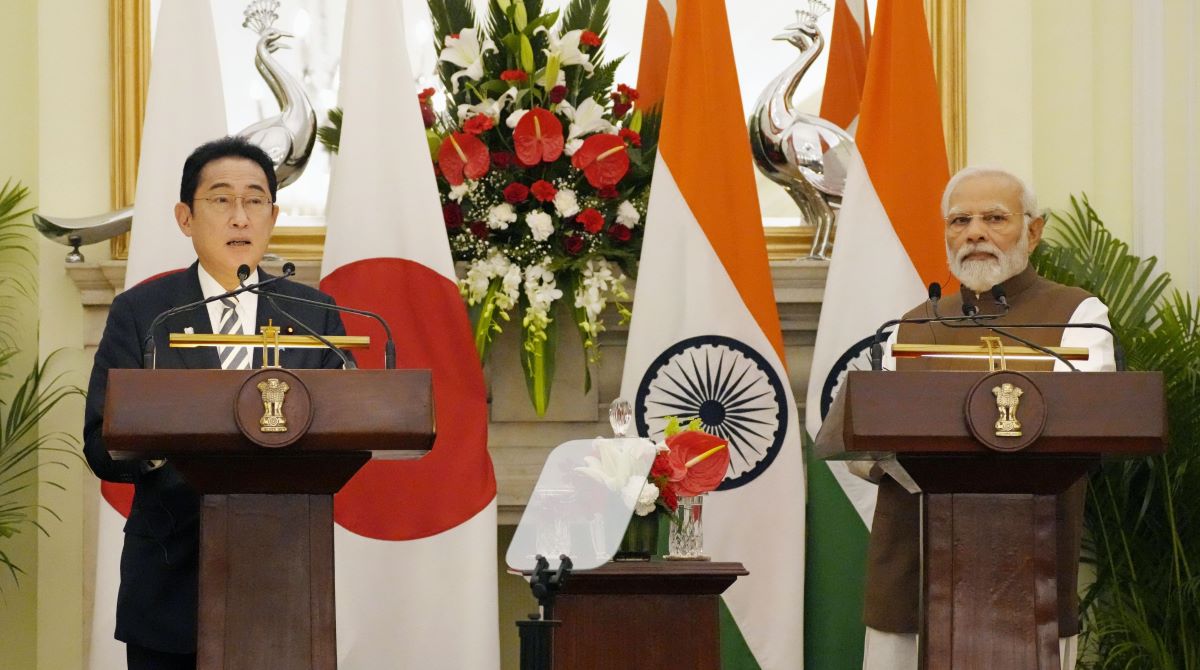 At their summit meeting in New Delhi, India on March 20, Prime Minister Fumio Kishida and Indian Prime Minister Narendra Modi agreed to work together to uphold the international order based on the rule of law.
Kishida invited India, this year's chair of the Group of 20 (G20), to participate in the G7 Leaders' Summit to be held in Hiroshima in May. In response, Prime Minister Modi indicated he intends to attend.
India, the world's largest democracy with a population of 1.4 billion, is experiencing rapid economic development. This summit meeting should be used as an opportunity for Japan and India to further strengthen their congenial relationship in defense of the international order.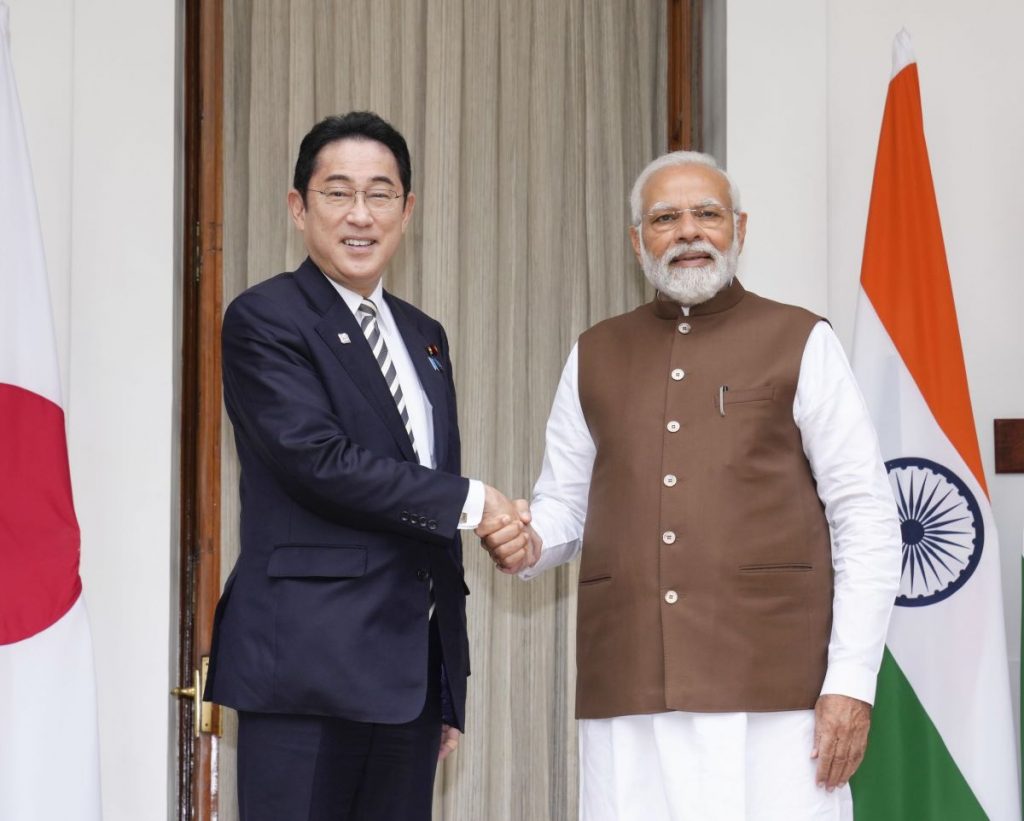 An Alternative Example Against Autocracies
In today's world the G7 members and other Western nations are being confronted by autocratic regimes in China and Russia. Traditionally, India has enjoyed friendly relations with Russia, and together with China and Russia it is a member of the BRICS framework of emerging economies.
Furthermore, India has long been committed to non-alignment. As such, it exerts considerable influence on emerging and developing countries belonging to what is referred to as the "Global South."
The two leaders did not clearly name Russia's aggression against Ukraine or hegemony-oriented China as problems. Nonetheless, it is significant that India has vowed to act as a defender of an international order based on principles such as the rule of law.
Valuing Japan's Relationship with India
Japan too can play a role as a bridge between India and the other G7 countries. Hopefully, Kishida will replicate the close ties that former prime minister Shinzo Abe forged with Modi. That would allow continuation of Abe's diplomatic approach that greatly emphasizes India.
The Indian side was displeased because Foreign Minister Yoshimasa Hayashi did not attend the G20 foreign ministers' meeting held in India earlier this March. Hayashi instead attended Diet deliberations. Such missteps that lead India to believe that it is being undervalued must not be repeated.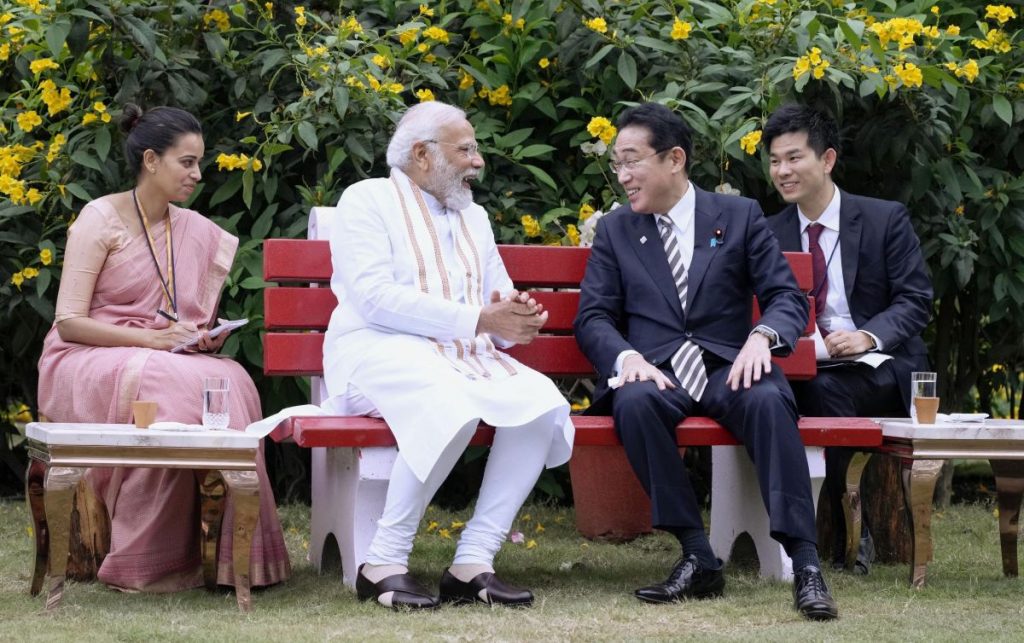 Realizing a 'Free and Open Indo-Pacific'
In his speech following the summit meeting, Prime Minister Kishida unveiled a new action plan to realize the "Free and Open Indo-Pacific (FOIP)" concept. It was highly appropriate that he chose to do so while in India.
Kishida additionally stressed the importance of developing the FOIP. He also declared that the international community now stands at a historic turning point. The new action plan calls for respect for sovereignty and territorial integrity and opposes unilateral changes to the status quo by force.
It was clearly formulated with Russia's invasion of Ukraine in mind. In addition, it has China's aggressive maritime expansion in disregard of international law and military threats against Taiwan in focus.
Kishida's speech additionally proposes the strategic use of Official Development Assistance (ODA). Of course, all of the above actions are appropriate.
Prime Minister Kishida should now steadily implement the new action plan in cooperation with India and other Quad member countries.
RELATED:
(Read the editorial in Japanese.)


Author: Editorial Board, The Sankei Shimbun