EDITORIAL | Know the Rules, Avoid Electric Kick Scooter Accidents
Japan has not raised sufficient awareness of new regulations for electric kick scooter users, like wearing helmets and running very low speeds on sidewalks.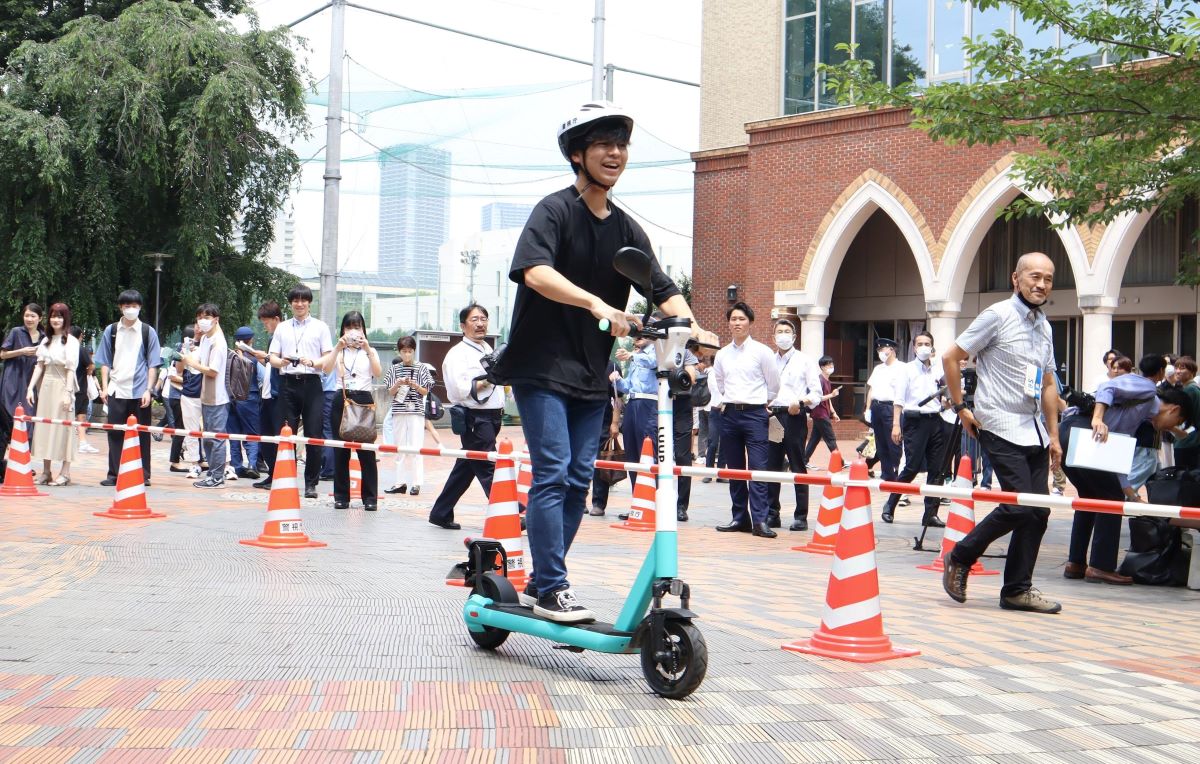 The accident was an incident waiting to happen. In the early morning of July 6, a collision occurred between an electric kick scooter and a truck at an intersection on a municipal road in Osaka's Nishi ward. According to the Osaka Prefectural Police, there was a temporary stop sign for the electric scooter at the intersection.

Fortunately, no injuries were reported. However, the 33-year-old male riding the electric kick scooter was found to have alcohol levels exceeding the legal limit. Moreover, it appears that he was not wearing a helmet.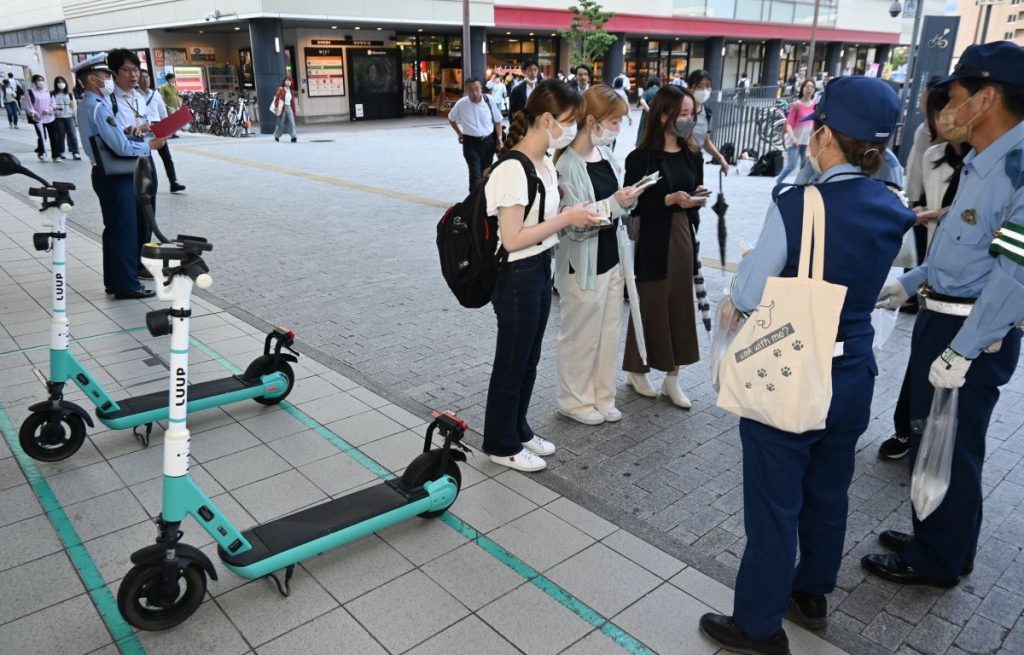 Rules Have Changed
Significant rule changes have been implemented for electric kick scooters under the amended Road Traffic Act. The new law became effective on July 1.
However, has sufficient awareness been raised regarding these new regulations? This is now an important question.

The revised Road Traffic Act has a category for "specified small motorized bicycles." This rule now applies to electric kick scooters.
In order to use the roadways, however, they must meet specific criteria. For example, the scooters can only go a maximum of 20 kilometers per hour. In addition, they cannot be larger than 190 centimeters long.
Individuals under the age of 16 are prohibited from operating electric kick scooters. And wearing a helmet is now obligatory.
While a driver's license is not required, traffic violations, including driving under the influence of alcohol, can result in fines.
The general rule is to ride in the left lane of the road. However, under certain conditions riding on the sidewalk is permitted. Those conditions include riding at a maximum speed of 6 kilometers per hour (or lower). Moreover, a flashing green light must be displayed while on the sidewalk.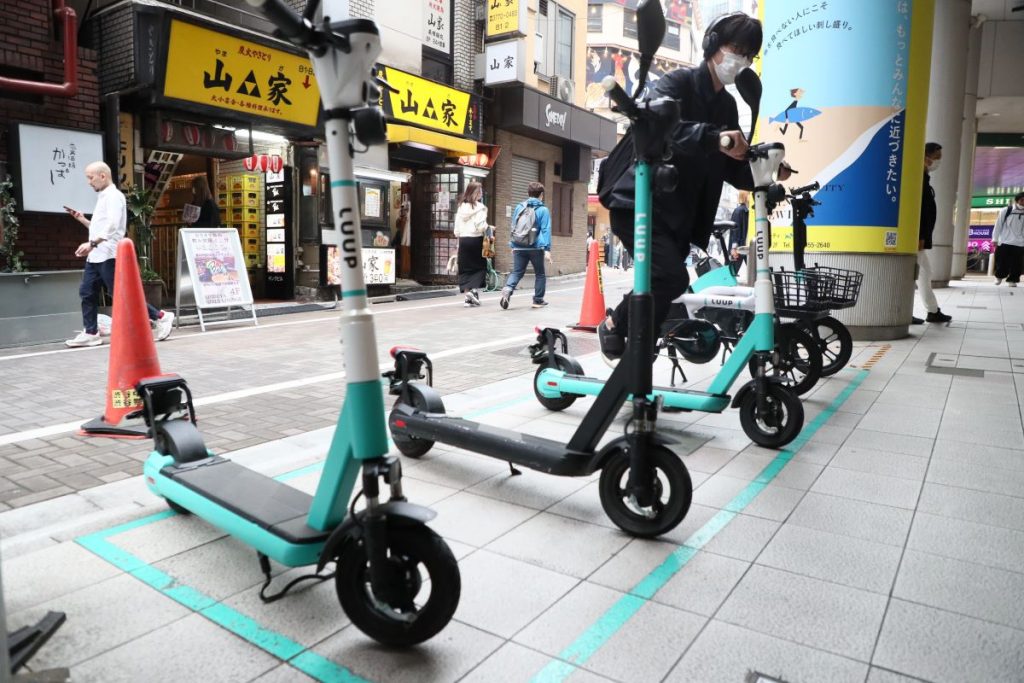 Know the Rules, Prevent Injuries
It is crucial to ensure that these detailed rules are well-known among electric scooter users. They must also be understood by drivers and pedestrians.
Generally, these electric scooter regulations are similar to the rules for bicycles. Unfortunately, however, the road traffic laws for bicycles are also not widely understood.
Have you ever experienced someone ringing a bicycle bell at you while walking on the sidewalk? Pedestrians have the right of way on sidewalks, and any action obstructing their passage violates road traffic laws.

Electric kick scooters can be operated without a license by individuals aged 16 and older. That includes the elderly.
However, these scooters have small wheels and lack stability. Using them without a helmet, which is now mandatory, can pose a new threat. And this danger applies to both vehicles on the road and pedestrians on the sidewalk.
Bicycles now freely transition between the road and the sidewalk. This behavior brings significant concern about how smoothly the adjustment of maximum speeds for electric scooters will be implemented.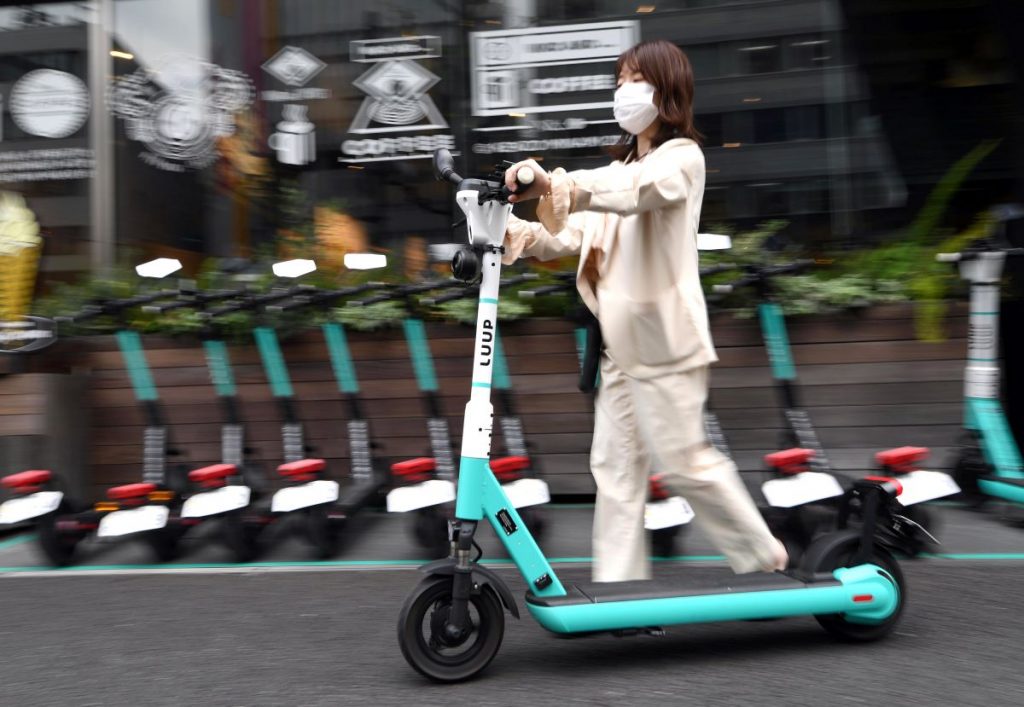 Avoid Collisions and Enjoy the Benefits
According to the National Police Agency, there were 88 reported incidents of collisions between individuals and electric scooters in 14 prefectures from January 2020 to May 2023. Those collisions resulted in 91 injuries.
In September 2022, a tragic accident occurred in Tokyo where a man riding an electric kick scooter fell and lost his life. He was riding while under the influence of alcohol.

Electric scooters offer convenience and are environmentally friendly. Also, they offer significant potential for rental services targeting tourists.
However, all of these benefits can only be meaningful when accompanied by a guarantee of safety and peace of mind for all stakeholders.
RELATED:
(Read the editorial in Japanese.)
Author: Editorial Board, The Sankei Shimbun