EDITORIAL | Musashino City Council: Listen to Citizens, Act in Interest of National Security
The city's proposal to give foreign nationals in Musashino, including students and trainees the right to vote in local elections, also appears to be unconstitutional.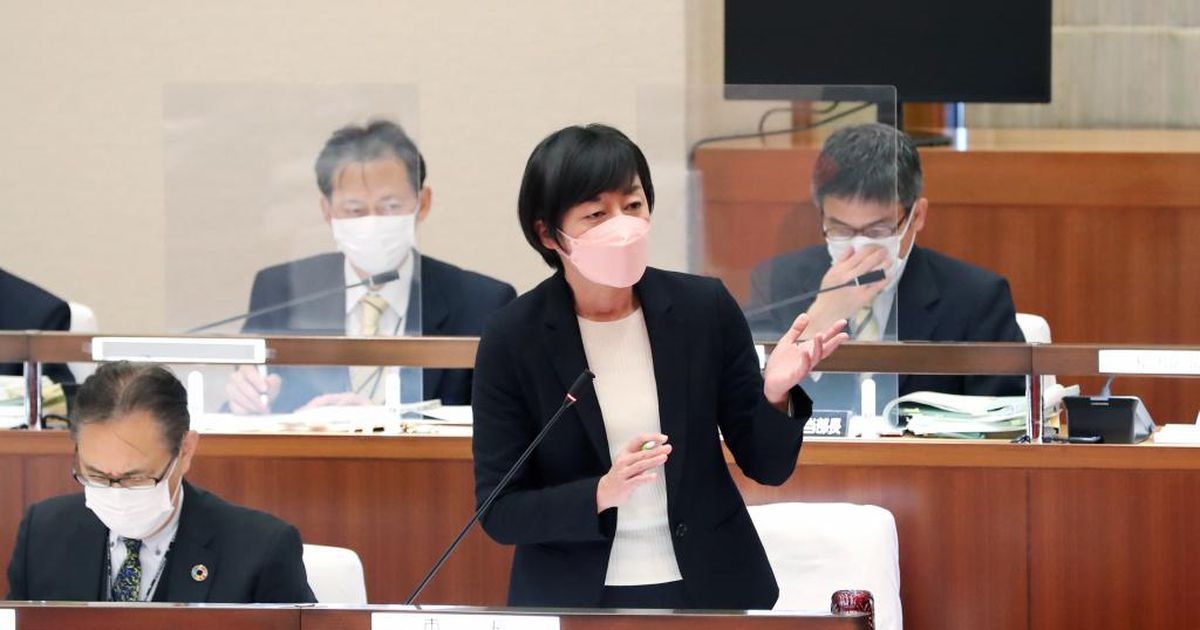 ~~
~
Musashino City Council should act in the national interest and reject a proposed ordinance that would allow foreign nationals to vote in local referendums. 
The local government office for Musashino City in Western Tokyo prepared a draft rule that, if approved, would give voting rights to foreigners living in the city. The city council has a duty to act responsibly and reject the proposal.
The general affairs committee of the city council passed a legislative proposal on December 13 that, if approved, would allow voting in city referendums without distinguishing between Japanese nationals and foreign residents. It is due to be voted on in a plenary meeting of the city council on December 21, 2021.
If approved, it would be the third of its kind in Japan, following similar ordinances introduced in Zushi, Kanagawa Prefecture, and Toyonaka, Osaka Prefecture.
The draft rule would give Japanese residents as well as foreign nationals in Musashino, including students and technical intern trainees, the right to vote in referendums if they have lived in the city for three months or more and are aged 18 or older.
Questioning its constitutionality, a group of Musashino citizens filed a petition with the general affairs committee, arguing the local bill would "lead to foreign residents obtaining voting rights for all practical purposes". An assembly member from the Komeito (national ruling coalition partner of the Liberal Democratic Party) who opposed the draft, probed the city's position, asking if the proposal wasn't just a political maneuver.
The city government has taken a position that the proposal responds to the aspirations of local residents and does not go so far as to grant suffrage. As Musashino Mayor Reiko Matsushita put it in an assembly session, "Foreigners are also community members, and they should be eligible to vote in our local referendums."
Responding to questions, a senior city official denied there was a potential for foreign nationals voting on local issues to be used politically, saying "There are high hurdles for foreign residents' participation in a referendum."
Although the official stressed that a referendum can be put into force only if signatures of a quarter of the city's eligible voters are collected, the rule also leaves it up to residents to decide what themes should be taken up in a referendum. But shouldn't the risk of a local referendum taking up a national security concern or energy issues also be considered?
Although votes in local referendums are not legally binding, the city assembly and mayor of the jurisdiction are expected to respect their results. Therefore, we cannot set aside concerns that the will of foreign residents could influence the political process.
It is also hard to understand what led to the submission of the draft ordinance.
The city government insists it has made considerable effort to gain an understanding of residents' views through such steps as soliciting public comments. However, it cannot be said that residents have been adequately informed on the issue. No more than 10 residents participated in the city government-sponsored meeting to exchange views on the referendum, which was held during the COVID-19 state of emergency in August.
In the meantime, citizens critical of the measure who spoke up at the general affairs committee meeting say they have collected 24,000 signatures on the street and online from citizens opposed to the referendum.
The Supreme Court in 1978 ruled that foreigners have no right to engage in political activities that could influence political decision-making in Japan. Musashino City's draft ordinance, which would effectively grant voting rights to foreign nationals, would appear to be unconstitutional.
In the event the proposed rule is approved, its ripple effect could spread to other municipalities. The Musashino City Council must consider the broader perspective and definitively vote down the draft.

UPDATE: The proposed rule was voted down by the Musashino City Council on December 21, 2021: EDITORIAL | Musashino City Council Did the Right Thing in Rejecting Foreigner Voting


(Read the Sankei Shimbun editorial in Japanese at this link.)


Author: Editorial Board, The Sankei Shimbun