Special Traveling Exhibition Celebrates Stop-motion Animation PUI PUI Molcar
PUI PUI Molcar sparks our imaginations and our hearts. Learn more about where to see these adorable figures - online, on the air, or in-person.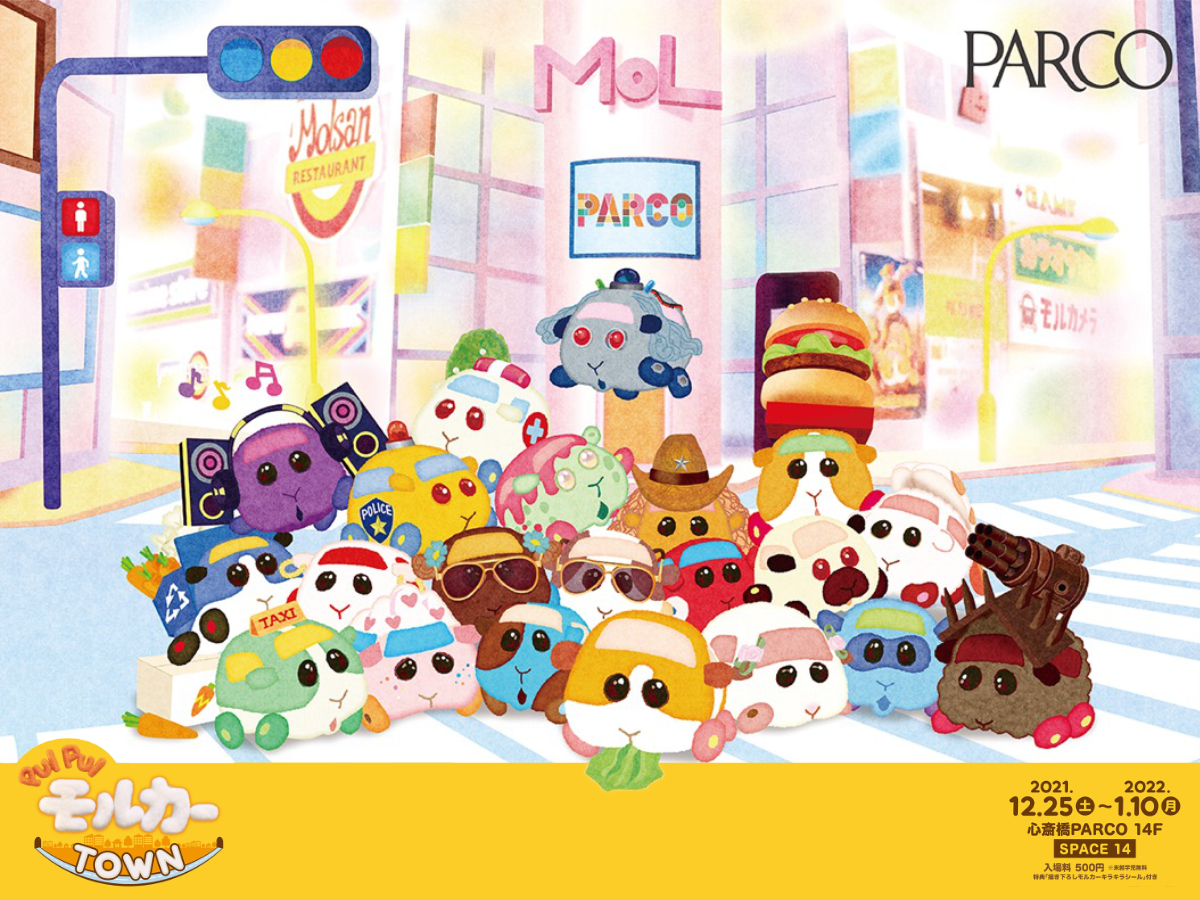 ~~
~
Since it's debut back in January this year, PUI PUI Molcar has hit the road fast, sweeping up fans of all ages from across the nation. At only 2 minutes in length per short, the stop-motion animation focussing on the hectic lives of the guinea-pig-motor-car hybrids, makes PUI PUI Molcar an easy to follow series of light-hearted stories that has spawned a number of related forms of entertainment, from pop-up cafes to mobile and Nintendo switch games.
In celebration of the program's success, PUI PUI Molcar will be holding its first ever exhibition at Osaka's Shinsaibashi PARCO store this winter. On top of that, if you missed all the fuss, the program will be re-aired from this coming January 4th 2022.
The event will see a reproduced diorama of the set used in the 9th episode Everything is a Surprise, and will also feature the puppets used in the show's production.

Additionally, visitors can check out the "oversized" PUI PUI Molcar photo spot where they can take a commemorative snapshot of themselves riding a life-sized Molcar, and pick up some event-limited goods from the PUI PUI Molcar gift shop.
Read the rest of the article and learn about these adorable stop-motion anime figures by visiting our partner's website, grape Japan at "Special traveling exhibition celebrates stop-motion animation PUI PUI Molcar".



Author: grape Japan