EDITORIAL | Shingo Kunieda: One of the Premier Sportsmen of All Time
Japan's tennis great Shingo Kunieda put it well when he said that para-athletes exist to embody the limitless possibilities of human beings.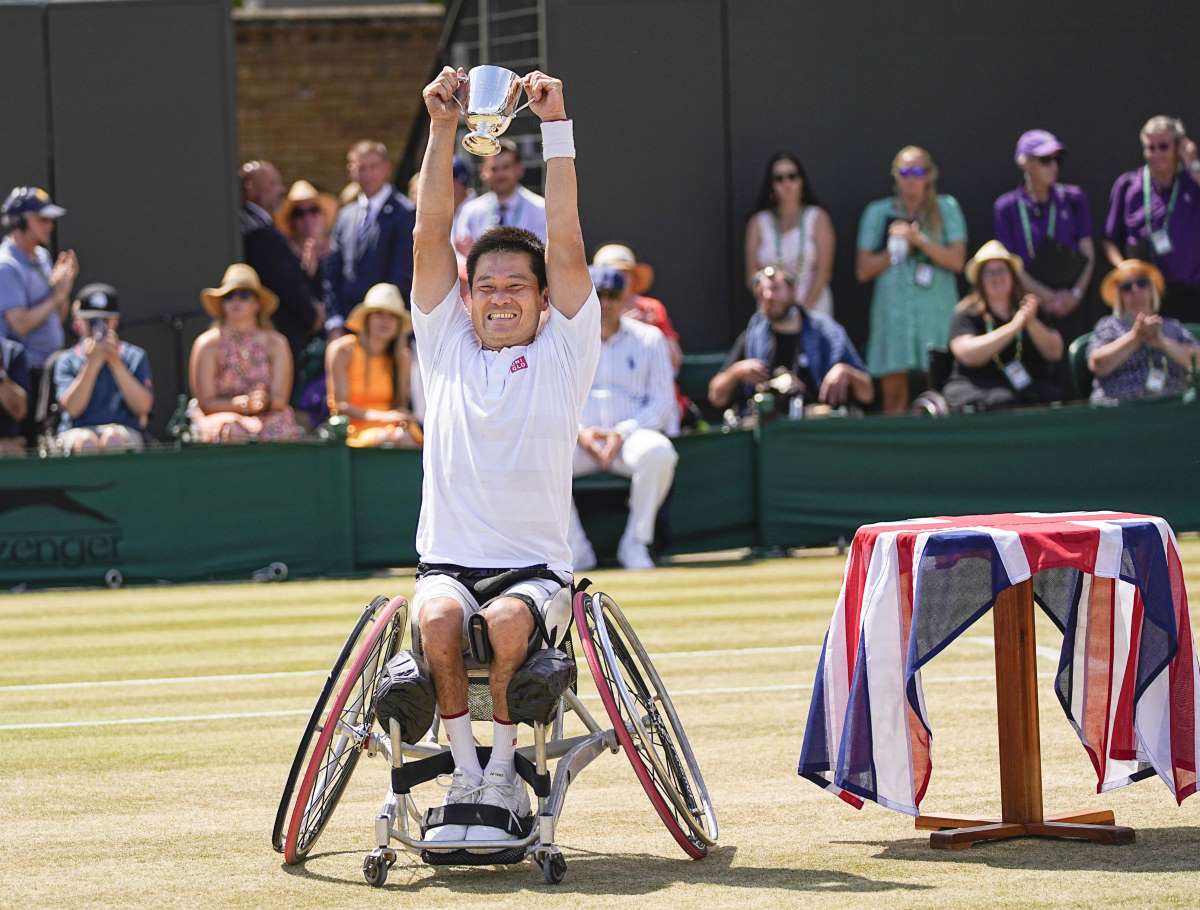 He is not just one of the greatest in the history of tennis, he is one of the greatest in the history of sports. This one-of-a-kind athlete deserves the greatest accolades and applause.
Male wheelchair tennis phenomenon Shingo Kunieda's record of tournament wins is simply astonishing. Earlier this month he reached new heights when he claimed his first men's singles title at Wimbledon and thereby became the first man in the sport to achieve a career "Golden Slam," having won all four Grand Slam tournaments. He's also won three Paralympic gold medals, in 2008, 2012 and 2021.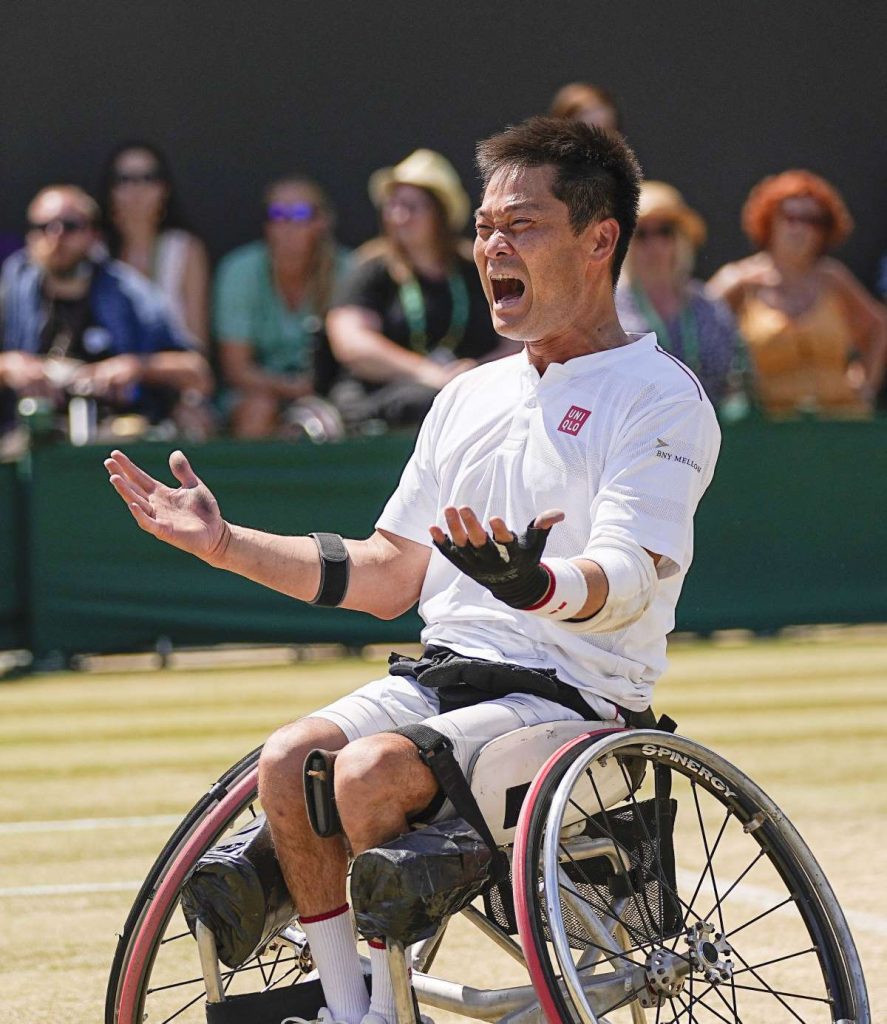 The 38-year-old Kunieda has a career total of 28 Grand Slam singles titles, with that title count increasing to 50 when counting his doubles titles. However, reportedly after having had elbow surgery two times, he considered retiring after the Tokyo Paralympics last summer.
We salute Kunieda for having once again fought back to score this crowning achievement despite the grueling demands of top-flight play in terms of stamina and energy.
Kunieda's accomplishments cannot be judged solely in terms of records and statistics. Nor has he been an overnight sensation. Bear in mind that early in his career he was already recognized as one of the best in the world.
Kunieda won his first Grand Slam tournament title in 2007. At that time, a Japanese journalist asked Roger Federer, then the top male tennis player in the world, "Why can't Japanese tennis produce a world-class player?" Without hesitating, Federer replied, "Well, there's Kunieda, isn't there?"
The fact that Federer had to remind that reporter about Kunieda, shows how far behind Japan was at the time in terms of appreciating the nation's presence in wheelchair tennis and para sports in general.


Kunieda's Spotlight on Para Sports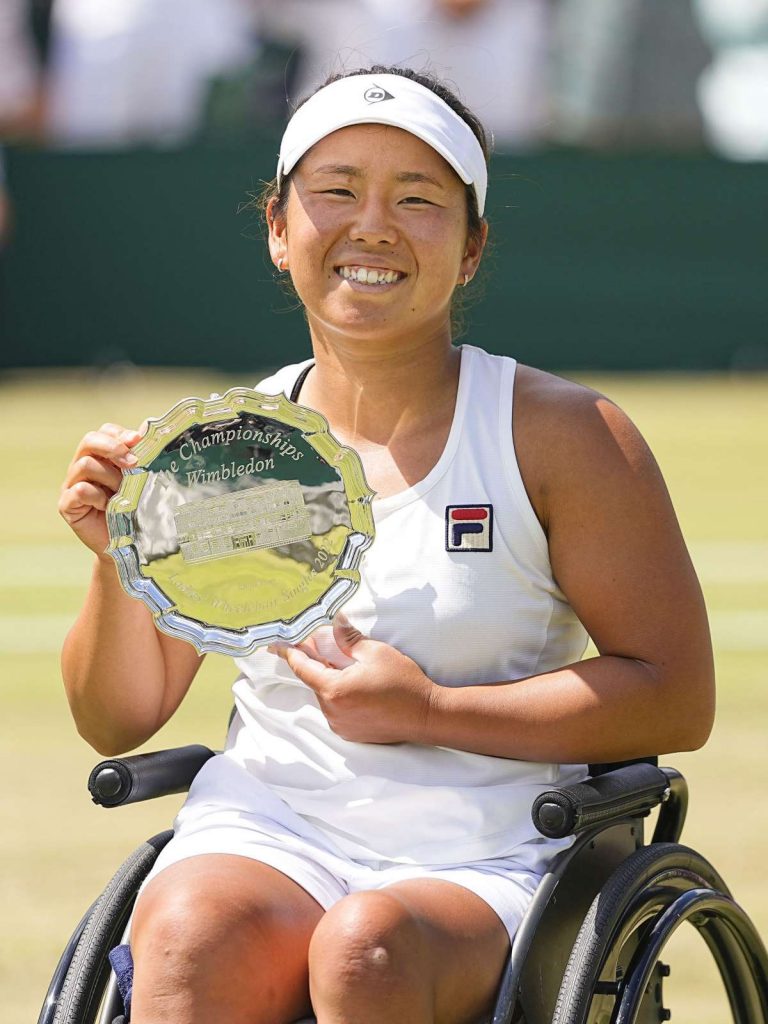 Looking at things from a different angle, it's fair to say that Kunieda's activities over many years has done much to get Japanese sports fans to grasp the value and allure of para sports.
In fact, you might say that as far as wheelchair tennis goes, Japanese players have been attracting a lot of attention of late. Yui Kamiji and her partner Dana Mathewson took the women's doubles crown at Wimbledon this summer. And 16-year-old up-and-coming men's wheelchair tennis prodigy Tokito Oda made it into the semifinals at the French Open in June before being bested by none other than Kunieda himself.
Yet without a doubt it was Kunieda who blazed the trail that these players have followed to the top ranks in the world of wheelchair tennis.


Raising the Consciousness of his Countrymen
The experience of the Tokyo Paralympics has raised the consciousness of Japanese regarding para sports and has represented an advance for society.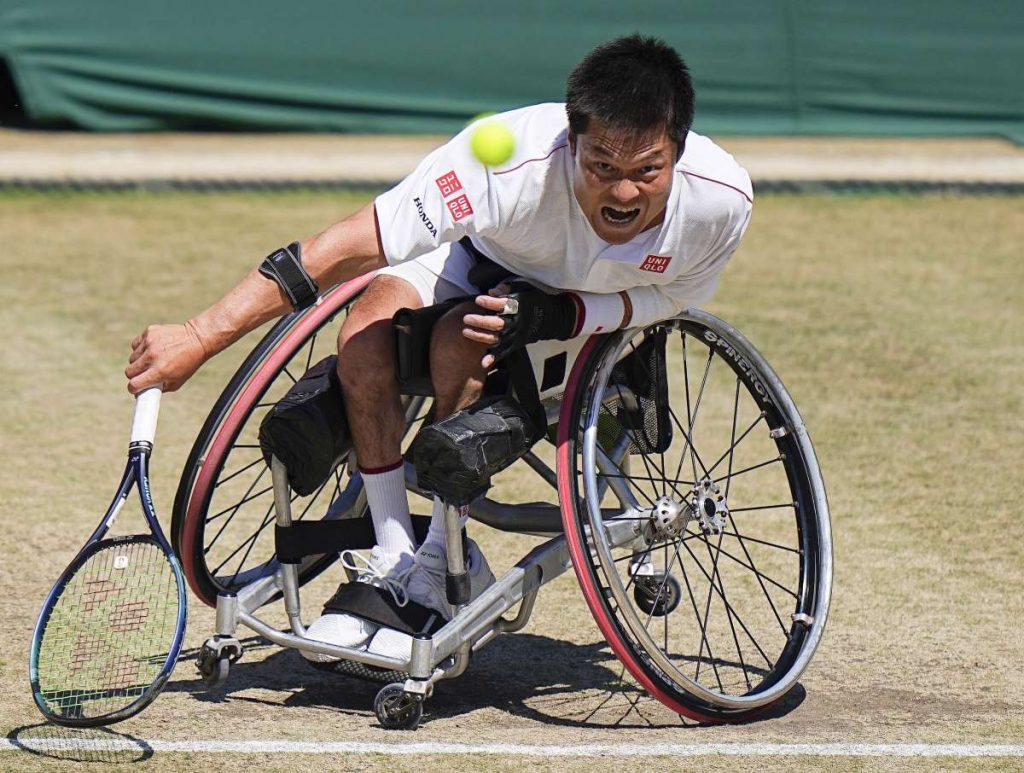 Nonetheless, the era is long past in which para athletes were judged merely by the color of the medals they won. Gone too is the time when they were spoken of as symbols of "diversity" and "inclusion" to set the tone for discussions of related issues.
Now, para sports have more or less become a part of everyday life.
Kunieda put it well when he said that para-athletes exist to embody the limitless possibilities of human beings. Wheelchair tennis has been raised to a level where it is a sport that can be thoroughly enjoyed for its own sake, regardless of whether the participating athletes are handicapped or not. Isn't that Kunieda's greatest accomplishment of all?
We hope that Kunieda will continue to remain active and continue to excite fans for a long time to come, whether they are watching courtside or glued to their television sets.


RELATED:
(Read the editorial in Japanese at this link.)


Author: Editorial Board, The Sankei Shimbun