EDITORIAL | Shohei Ohtani: Raising the Bar and Inspiring a New Generation
"If two-way players were to become commonplace, I think my stats would be pretty normal," says the MLB superstar modestly as he continues challenging himself.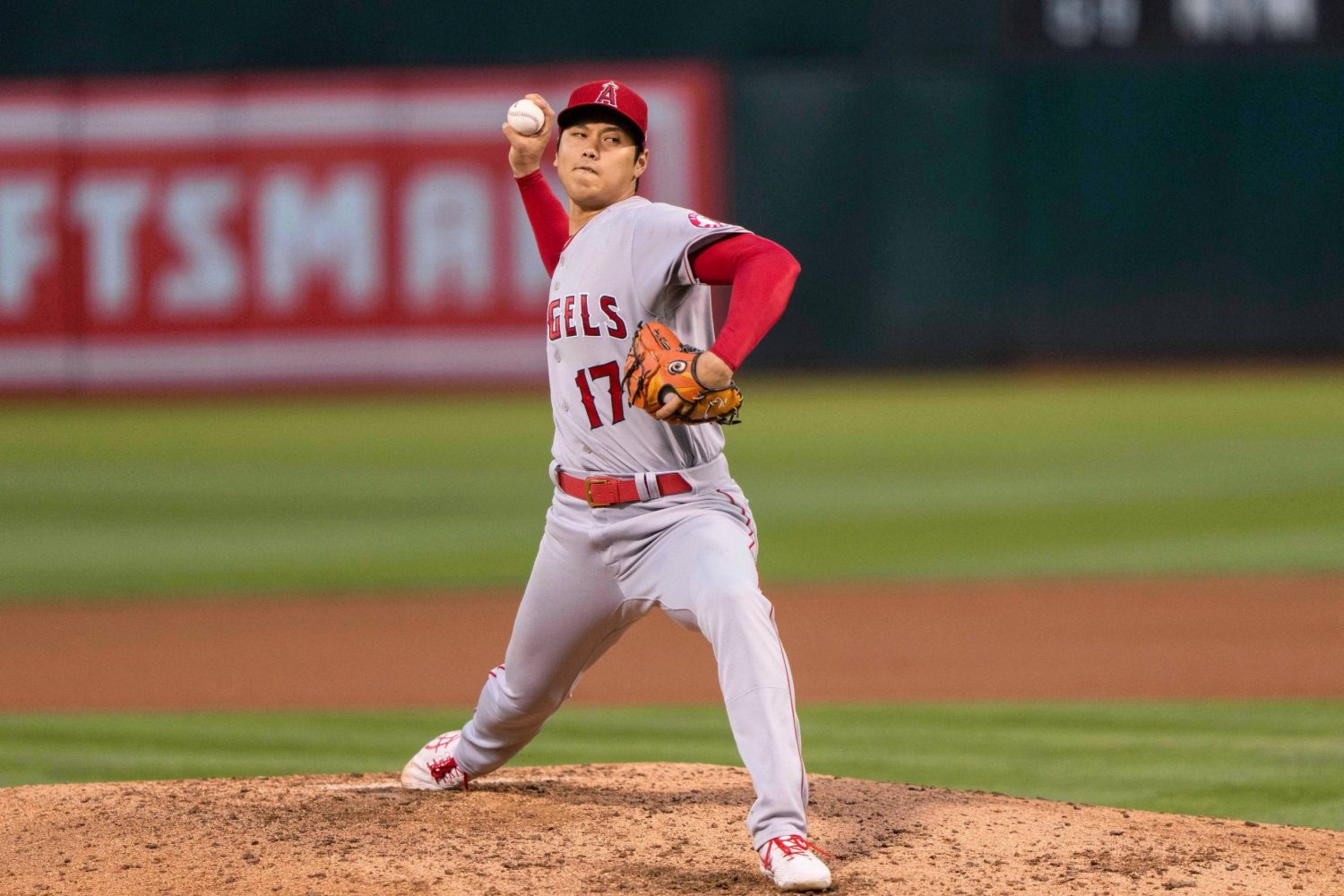 Here is a man who when he puts on his uniform shows us all what it means to refuse to settle for less than your full potential and teaches us to continue the struggle come what may.
Surely this man must be a compelling role model for our future generations.
Shohei Ohtani of the Los Angeles Angels has proved himself to be the ultimate double-digit "two-way" threat this baseball season. He has double-digit wins with 10 games as a starting pitcher while also hitting home runs in the double digits.
Ohtani thus became the first major league ballplayer to do so in 104 years ー since the immortal Babe Ruth won 13 starts and hit 11 home runs in 1918 when he was still with the Boston Red Sox.
However, Ohtani's feat is even more impressive when we consider that, unlike the era in which Ruth was active, in baseball today for the most part there is a clear separation between players skilled in either pitching or hitting.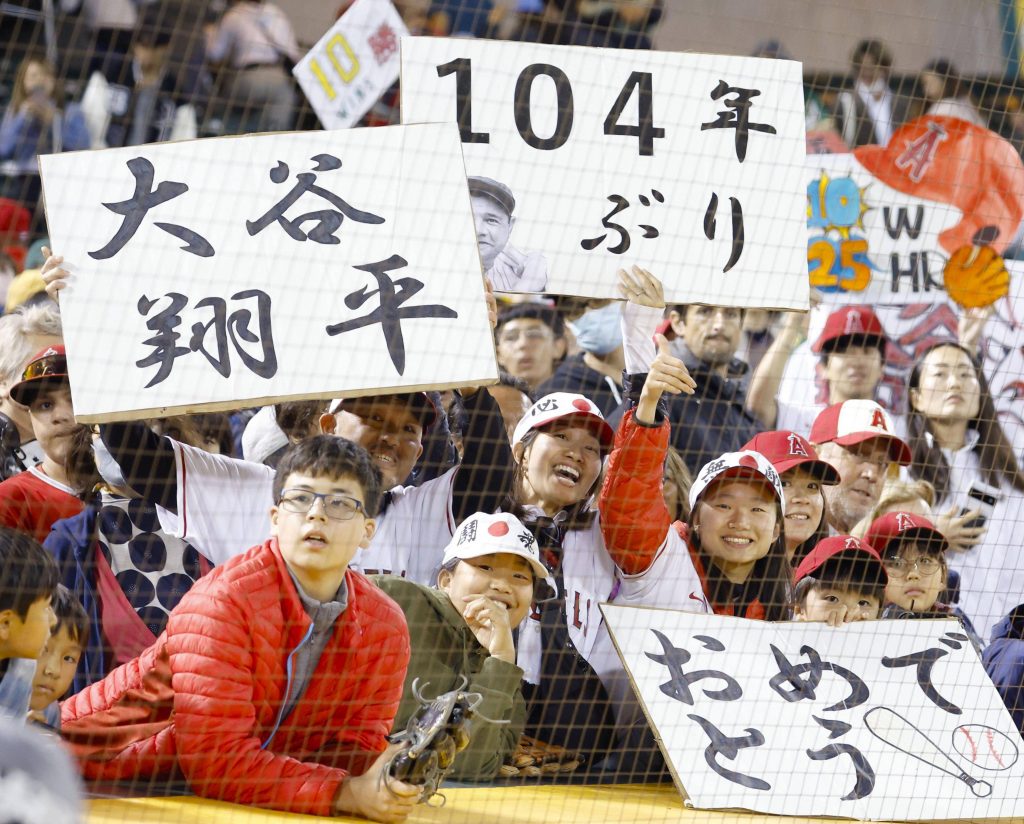 Grasping the Numbers
Moreover, during the August 9 game in which he set this record, Ohtani continued to pitch even while suffering from a sore left foot after being hit by a hard line drive during the third inning. Not only did he end up pitching six scoreless innings, the solo home run he blasted in the seventh inning became his team-leading 25th home run of the year.
All in all, Ohtani put his stamp on the game Tuesday night in Oakland, California, in the Angels' 5-1 victory.
Ohtani's play provides no end of excitement and pleasure for young baseball players as their wildest fantasies become reality on the field. The US media has already promoted Ohtani to the ranks of super heroes, along with the likes of Batman.
When the season opened in April, Ohtani appeared on the cover of TIME Magazine, a direct reflection of his enormous popularity.
In an interview with the same magazine, Ohtani said that if the number of players who excelled in both pitching and hitting increased, everyone would have a better grasp of the numbers he has been putting up.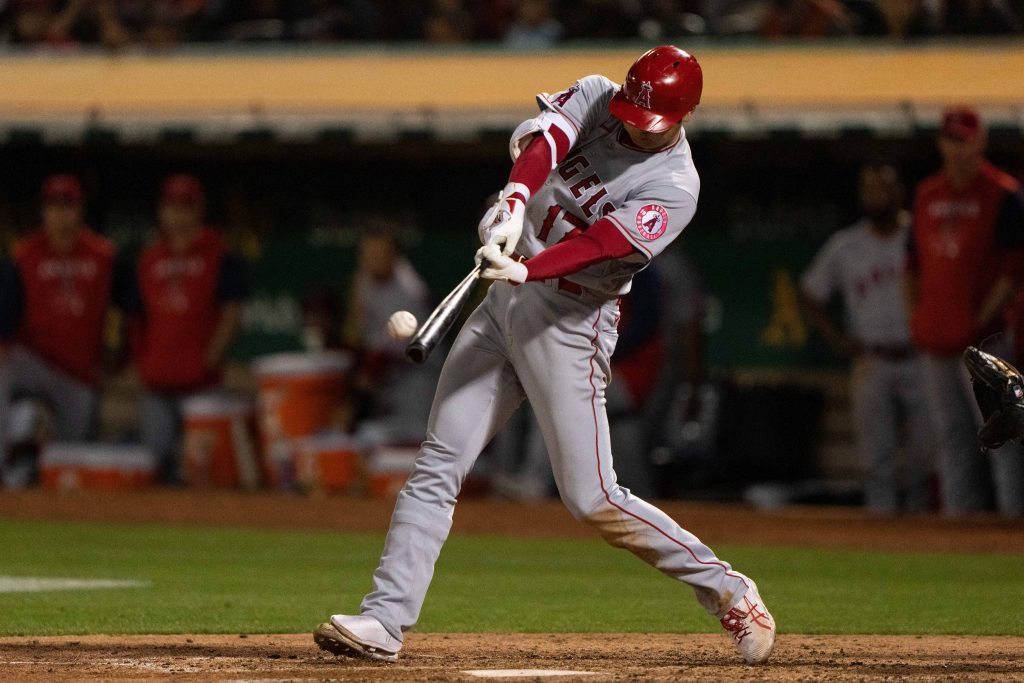 Ohtani's Unique Place in MLB History
The impression of Babe Ruth is as a super hitter. And during his 22-year career, Ruth accumulated an astonishing 2,873 hits with 714 home runs and a cumulative batting average of .342.
During the 1918 and 1919 seasons he was still both pitching and hitting, but later concentrated on hitting. Now it is Ohtani's turn to wow future generations with the incredible numbers he is posting as a two-way player.
Ohtani never wavered in his determination this season, even when the Angels were racking up 14 straight defeats during May and June. Around that time there were reports that several teams had sought to trade for Ohtani. There is no doubt that with all the hoopla enveloping him, Ohtani will have to struggle to remain on an even keel.
After the August 9 game in which he set the record, Ohtani modestly commented, "If two-way players (who both pitch and hit regularly) were to become commonplace, I think my stats would be pretty normal."
We would like to think that Ohtani's statement is a reflection of his determination to keep challenging himself as long as he remains active as a major league ballplayer.
Ohtani has also expressed a desire to appear in the World Baseball Classic (WBC) scheduled to kick off in March 2023.
What more could young yakyu players in Japan ask for than to see Shohei Ohtani taking the field in a baseball jersey with the Hinomaru on it.


RELATED:
(Read the editorial in Japanese at this link.)


Author: Editorial Board, The Sankei Shimbun