Elaborate Desserts Come Alive with AR Magic and VR Tarot Game at Enchanting New Cafe in Tokyo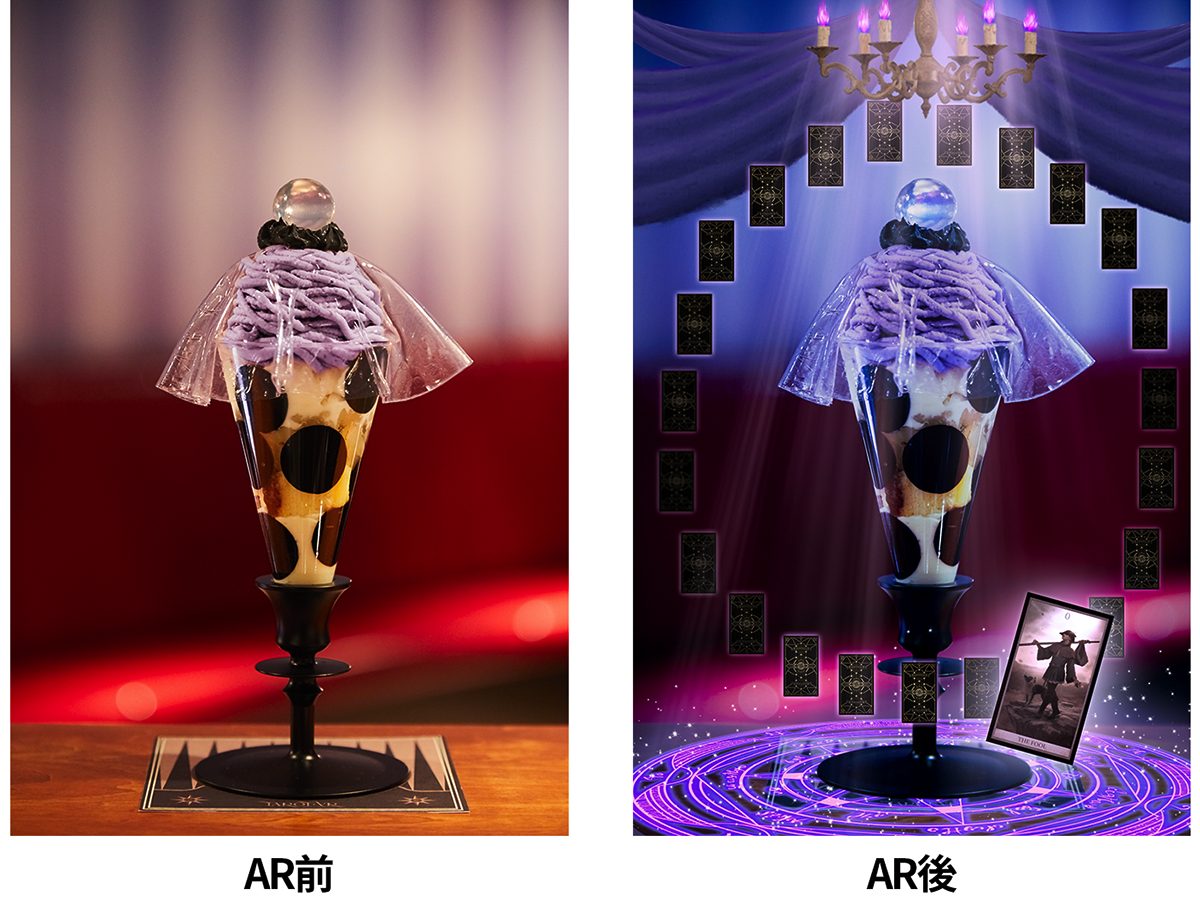 Tokyo is chock full of cute and stylish cafes where dessert-lovers can pick up sweet treats and while away the hours.
In order to stand out, some cafes are turning to new technology to enhance the experience of their customers.
Tyffonium, a new cafe which has opened up in Shibuya's Parco shopping mall, purports to create an experience like magic through delicious desserts, some augmented reality wizardry, and even a VR game too.
Calling themselves a 'magical theme park'-like cafe, they promise a bewitching encounter much more exciting than the average coffee shop.
The concept is 'twilight circus', a phantom circus that only appears at dusk.
An Augmented Reality Cafe in Tokyo
On their own, Tyffonium Cafe's elaborate parfaits are obviously aesthetically pleasing, but using the magic of AR they come alive, each one playing into the mystical and supernatural theme.
This 'new sweets experience' takes place by looking through the tablet provided in-store to see the haunting graphics swirl around your parfait.
The rest of the article can be viewed on our partner's website, grape Japan at "Elaborate Desserts Come Alive with AR Magic and VR Tarot Game at Enchanting New Cafe in Tokyo."