What Can Michelin Guide Do Instead of Dropping Top-Rank Sushi Restaurant Sukibayashi Jiro?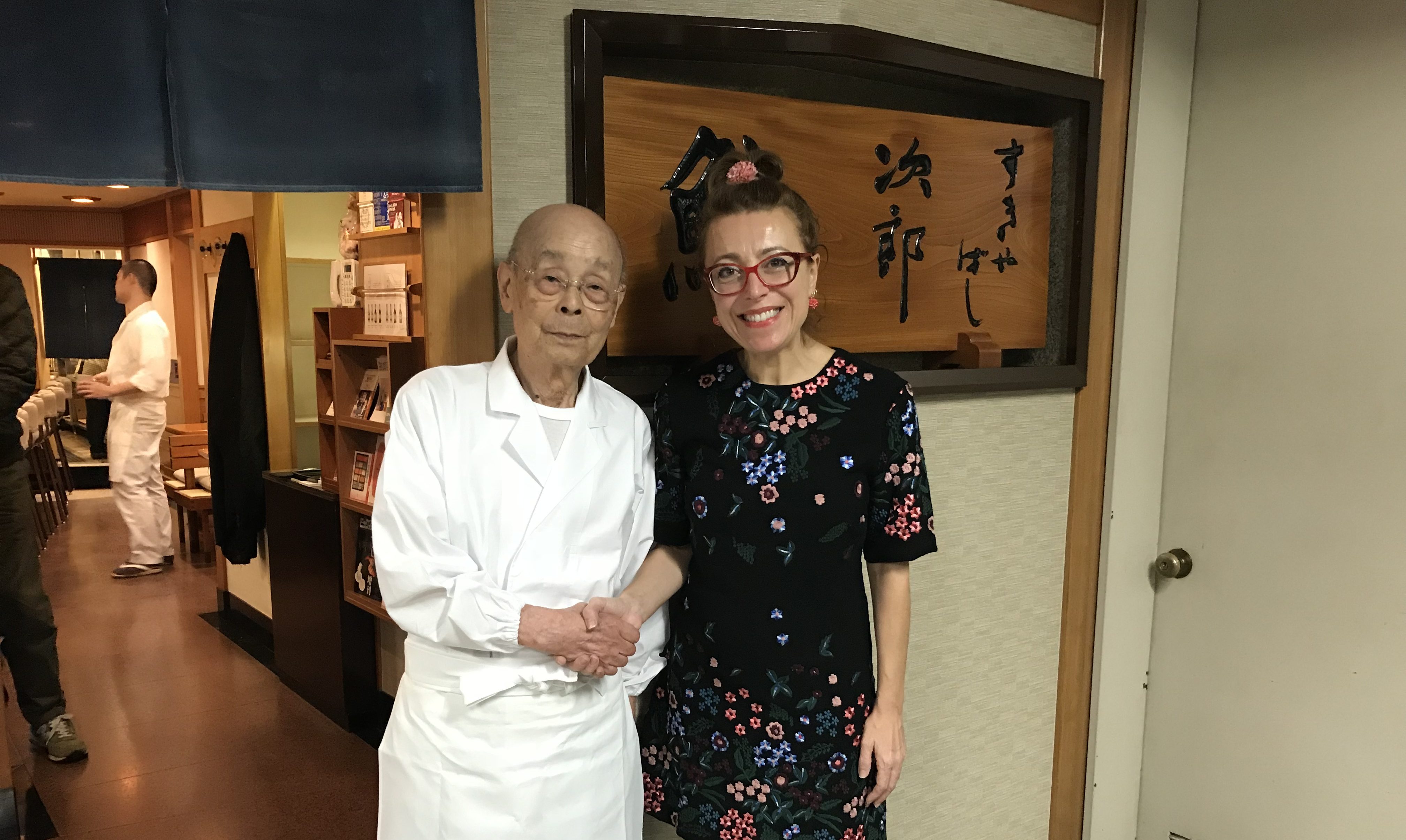 Sukiyabashi Jiro, the sushi restaurant in Tokyo's Ginza area that has had three stars since the first edition of the Tokyo Michelin Guide, has been dropped from the 2020 edition — and news expectedly flew around the world.
So much so that the UK paper, The Guardian, reported that the best sushi restaurant in the world had been "stripped of its three Michelin stars."
That's farthest from the truth — in fact, according to AFP, the Michelin Guide denies that this is the case, as they are reported to have said that the restaurant lost stars as Michelin's policy is to introduce restaurants where everybody can go to eat.
And that is an important point in understanding the guide's 2020 edition. According to the spokeswoman, the guide's decision has nothing to do with the quality of food and service at Sukiyabashi Jiro, but rather everything to do with the fact that it is very difficult to get a reservation to eat there.
It's true that it is difficult to reserve a seat at Jiro's restaurant, at least in my personal experience. However, when I went there with a friend of mine, I had a great time eating the best sushi in my life.
The bigger picture in the 2020 Michelin Guide is actually Tokyo once again being the most starred city in the world, with 226 Michelin-starred restaurants, 11 of them with three stars. "Taking full advantage of its position as a center for high-quality food, and highly skilled domestic and international chefs who prepare it, Tokyo is likely to continue to lead the world as a city of gastronomy," said CEO of Nihon Michelin Tire Co., Ltd., Paul Perriniaux.
However, Tokyo has held the record for some years now as the city with the most stars, so this information is not actually news. The shocking news for 2020 was Michelin's exclusion of not just one but two excellent restaurants: Sukiyabashi Jiro and Sushi Saito, both 3-star restaurants in the previous edition. In fact, Sushi Saito in Tokyo's Roppongi neighborhood was awarded three stars just last year.
Restaurants around the world covet ratings in the Michelin Guide. The 2020 edition on Tokyo also adds many new restaurants to its list, including one new 3-star, three new 2-star, and 19 new 1-star restaurants.
Among those on the list is the first and only 2-star Italian restaurant in the city, Prisma, which ironically is not managed by Italians. (It had 1-star in 2018.) This choice, too, left many people quite astonished, but not as shocked as the news that Sukiyabashi Jiro and Sushi Saito were dropped completely.
It's All About the Audience
This quick change of mind should make us think. Since the goal of guides — including Michelin — is to help readers who are members of the general public to find the best places for them to eat, some restaurants must necessarily be left out. This may be especially true in Japan.
Even those who know only a little about Japan will quickly notice that there are some places where it is not easy to get in to eat. One reason is structural: throughout Tokyo you can find many places like Sukiyabashi Jiro with only 10 seats. The city is huge, there are millions of people, but they have only 10 seats and two seating per night, for a total of 20 customers. It's natural that they cannot accommodate everybody, and understandable that it can take time to get a reservation there — sometimes it already seems impossible.
Another reason is cultural and historical. In the past, many Japanese restaurants had been exclusive places. Ochiya, for example, are tea houses that you can't even locate since they are absolutely not in any guide. Even if you pass by one, you will unlikely recognize it because these tea houses appear to be normal traditional house.
Simply speaking, the best places in Japan are hidden. It is the place described by Junichiro Tanizaki in his masterpiece, In Praise of Shadow — a place that appreciates the unveiled, the untold, the charm of secrets. How can this be told in a guide?
Perhaps, instead of ignoring these tiny gems and removing top Japanese restaurants like Sukiyabashi Jiro and Sushi Saito from its list, the Michelin Guide should create a new section for the top restaurants that are difficult to book, giving them something like four stars. Because, on the other side, can a top guide like Michelin afford to miss out on having the top sushi restaurants in the world on its list?
Author: Stefania Viti