Emperor Emeritus Akihito: Celebrating Connections Built With India in 1960
The warmth accorded to Japan's Crown Prince Akihito and Princess Michiko was evident even in 1960 as archives record the Indian public gathering to greet them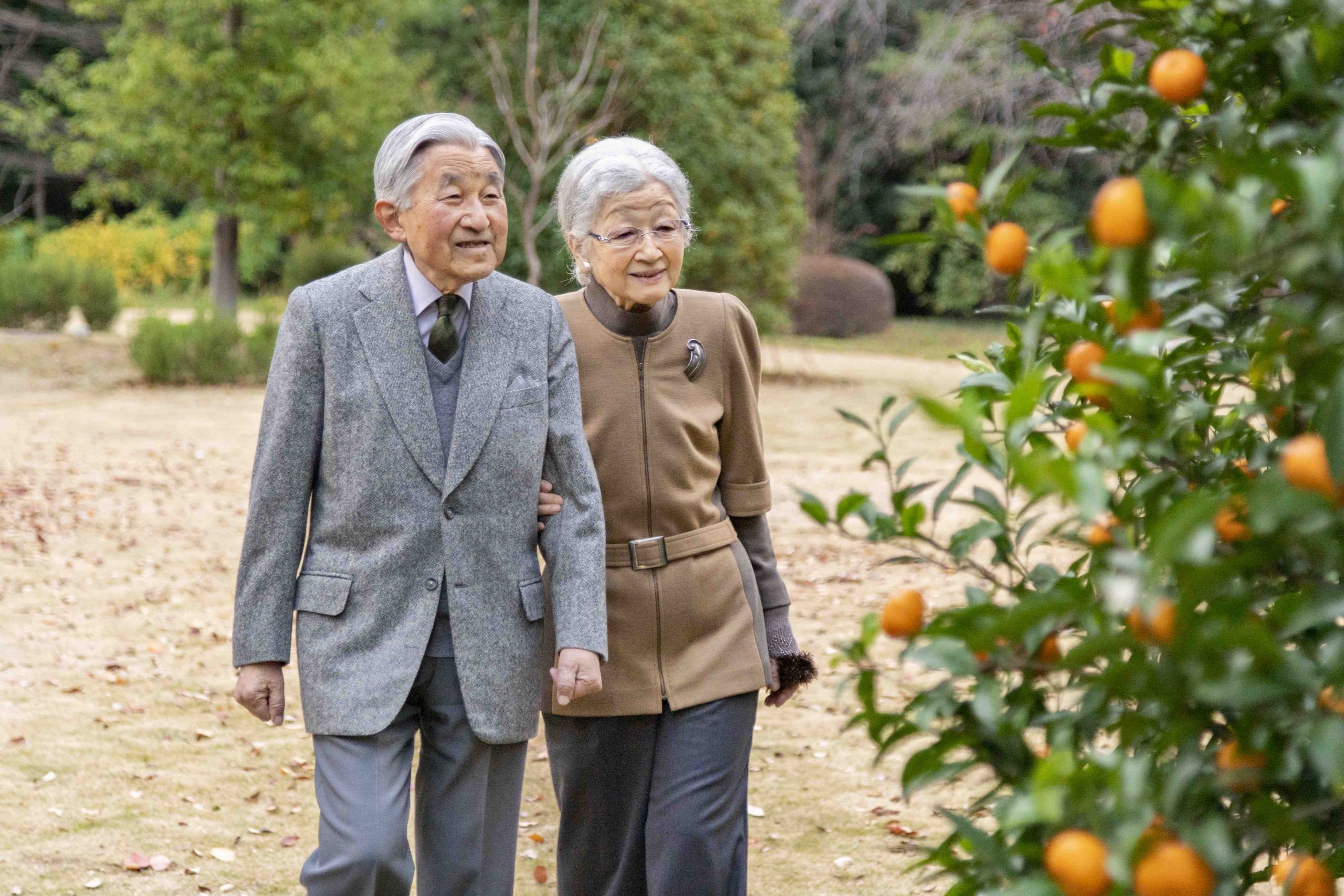 On April 30, 2019, Emperor Emeritus Akihito stepped back from reigning as sovereign to live a more quiet life. This approaching fourth anniversary of his abdication provides a good opportunity to consider some of His Imperial Highness's enduring accomplishments.
Japan's imperial institution has survived for nearly 2000 years. Throughout its history, it would only be apposite to state that Japan's imperial throne has done far more than merely surviving modernization. It has played a positive role in the country's political modernization and evolution and in the effective stability of its governments.
Lesser known is Emperor Emeritus Akihito's longstanding influence in the strong postwar relations built with India. This three-part series looks at Emperor Emeritus Akihito's distinct India connections.
First of 3 parts
Emperor Emeritus Akihito and Empress Emerita Michiko celebrated His Imperial Highness's 89th birthday at the Akasaka Imperial Palace in Moto-Akasaka in December 2022. It was only a few months earlier that the former Emperor and Empress finally moved to their new Imperial Residence on the Akasaka Estate in Tokyo's Minato-ku neighborhood. Moreover, was a little over three years following his abdication of the Imperial Throne.
According to Japan's traditional order of succession, Emperor Akihito, a member of the Imperial House of Japan, was the 125th Emperor of Japan of the Yamamoto dynasty from 1989 until his abdication in April 2019. Born in 1933, Crown Prince and later Emperor, Akihito, succeeded his father Emperor Hirohito, posthumously known as Emperor Showa, and presided over the Heisei era.
Throughout history, the Imperial institution's social, economic, and political infrastructures have undergone evolutionary and revolutionary changes. It was the Emperor Meiji, for example, who granted a modern constitution to the Japanese people in 1889. This constitution was flexible enough to permit the emergence of parliamentary democracy in the 1920s.
The year 1968 marked the 100th anniversary of the Emperor Meiji's accession,. Emperor Akihito led Japan in celebrating the 100th anniversary of that achievement. Meanwhile, he imprinted his own marks on the institution, as he continues to do as Emperor Emeritus.
Imperial Visit of Crown Prince Akihito to India in 1960
In 1952 India chose to enter a bilateral peace treaty with Japan. As part of the agreement, New Delhi waived all reparation claims against Japan. It then became one of the first Asian nations to establish diplomatic ties with Tokyo in April 1952. It was in this setting that the first visit to India of then Crown Prince Akihito, accompanied by then Crown Princess (and later Empress) Michiko was planned.
Former Emperor Akihito was the first Japanese monarch-in-waiting to visit India in 1960 as its Crown Prince. Incidentally, the couple traveled to India just a year after their wedding, which took place in April 1959.
The monarchy of the masses was very much a product of social evolution, especially the dramatic changes of the late 1950s and early 1960s. And the role played by Crown Prince Akihito and Crown Princess Michiko was key in the social change that was guiding the monarchy, rather than the monarchy driving social change.
In his book, Japan's Imperial House in the Postwar Era (1945–2019), Kenneth J Ruoff argues, Akihito's engagement to Michiko was one such feature. The middle-class image of the young imperial couple provided considerable reassurance to the Japanese that their society was egalitarian.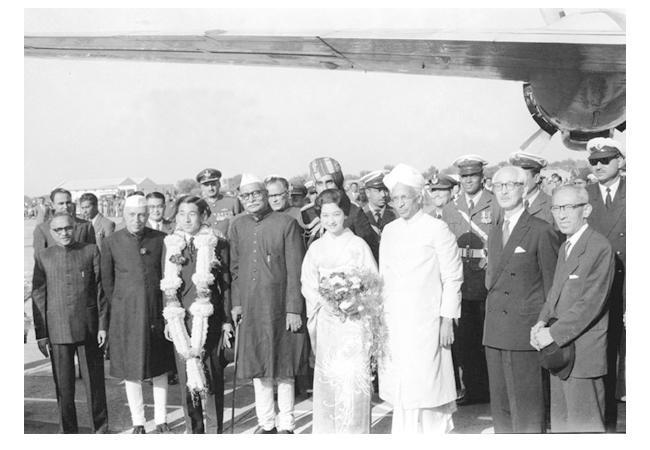 An Official Visit
Postwar years were critical years for Japan. It was a time when Tokyo was making considerate efforts to regain its identity in Asia. In this backdrop, the young duo toured India from November 27 to December 6, 1960 on an official state visit. Their arrival was welcomed by the first ring of independent India's leadership in New Delhi. They were then Indian President Rajendra Prasad, Vice President Sarvepalli Radhakrishnan, and Prime Minister Jawaharlal Nehru.
It was the first such visit by any member of the Japanese imperial family following the end of World War II. India accorded the 1960 Imperial visit the status of a state visit. There was a ceremonial guard of honor awaiting the Crown Prince upon his arrival in New Delhi. Archives have recorded the warmth accorded to Japan's royal Crown couple. Photographs captured the Indian public gathering on both sides of the roads to greet and welcome the Crown Prince and Princess as their cavalcade crossed central Delhi's Connaught Place area.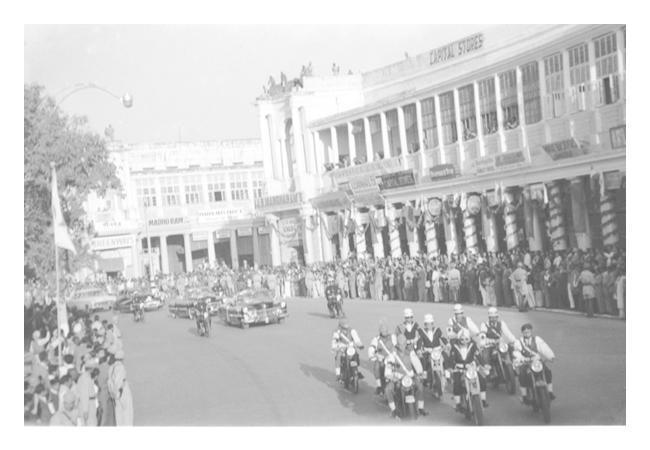 During the visit, Crown Prince Akihito and Princess Michiko laid a wreath at Rajghat. It is a memorial dedicated to Mahatma Gandhi in Delhi that marks the spot where he was cremated following his assassination on January 31, 1948.
Learning India, Making Friends
Then Crown Prince Akihito also laid the foundation stone of New Delhi's iconic India International Center (IIC). This institution was set up on the lines of Tokyo's International House of Japan. And the IIC continues to be New Delhi's hub for socio-cultural and intellectual offerings.
The royal couple traveled extensively across the length and breadth of India. A visit to the home of world-renowned poet and India's first Nobel laureate, Rabindranath Tagore in Calcutta, was one of their stops. Tagore's home is situated on the eastern bank of the Hooghly River in India's east.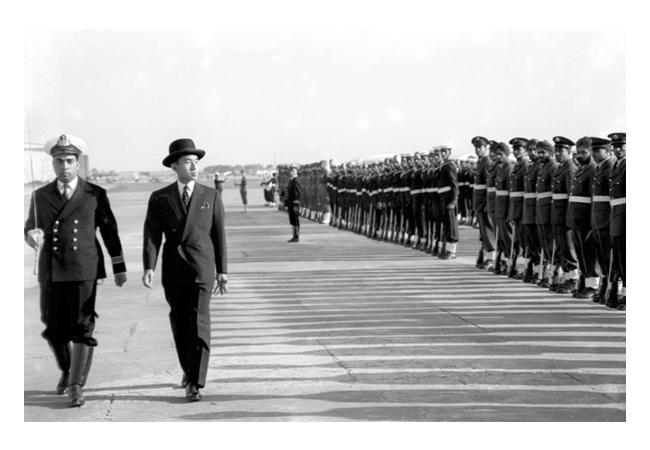 Further, as a religious-cultural homage, Their Imperial Highnesses paid visits to important Buddhist sites in Gaya, Nalanda and Rajgir. Even now, these sites attract hundreds of Japanese pilgrims annually.
Gaya ー along the Falgu River in the eastern Indian state of Bihar ー is a holy city of immense historical significance. Furthermore, it has been sanctified in the Buddhist religion. Bodh Gaya, in particular, is the spot where Lord Buddha is said to have attained enlightenment. It remains one of the four holy sites of Buddhism.
The People's Emperor
Over the length of his 27-year reign, Emperor Akihito made many friends for Japan. Perhaps most significantly, he became "the people's emperor." He has been well regarded for his humane instincts in going out of his way to share the suffering of those affected by natural calamities everywhere, including earthquakes and tsunamis.
In retrospect, however, it is fitting to conclude that the Crown Prince's 1960 royal visit played a major role in attesting to the growing closeness in Indo-Japanese relations. Above all, the Crown Prince's initiative generated tremendous goodwill among the peoples of both Asian countries.
Continues in: Emperor Emeritus Akihito: The Second Trip to India in 2013
RELATED:
Author: Dr Monika Chansoria
Dr Monika Chansoria is a Senior Fellow at The Japan Institute of International Affairs in Tokyo. She is also the author of five books on Asian security. The views expressed here are those of the author and do not reflect the views of any organization with which the author is affiliated. Follow her column, "All Politics is Global" on JAPAN Forward, and on Twitter @MonikaChansoria.