Ending Technology Leaks: What Japan Can Do to Secure a Stronger Future
Recent technology leaks have highlighted the need for new recommendations for institutional internal management and information handling protocols in Japan.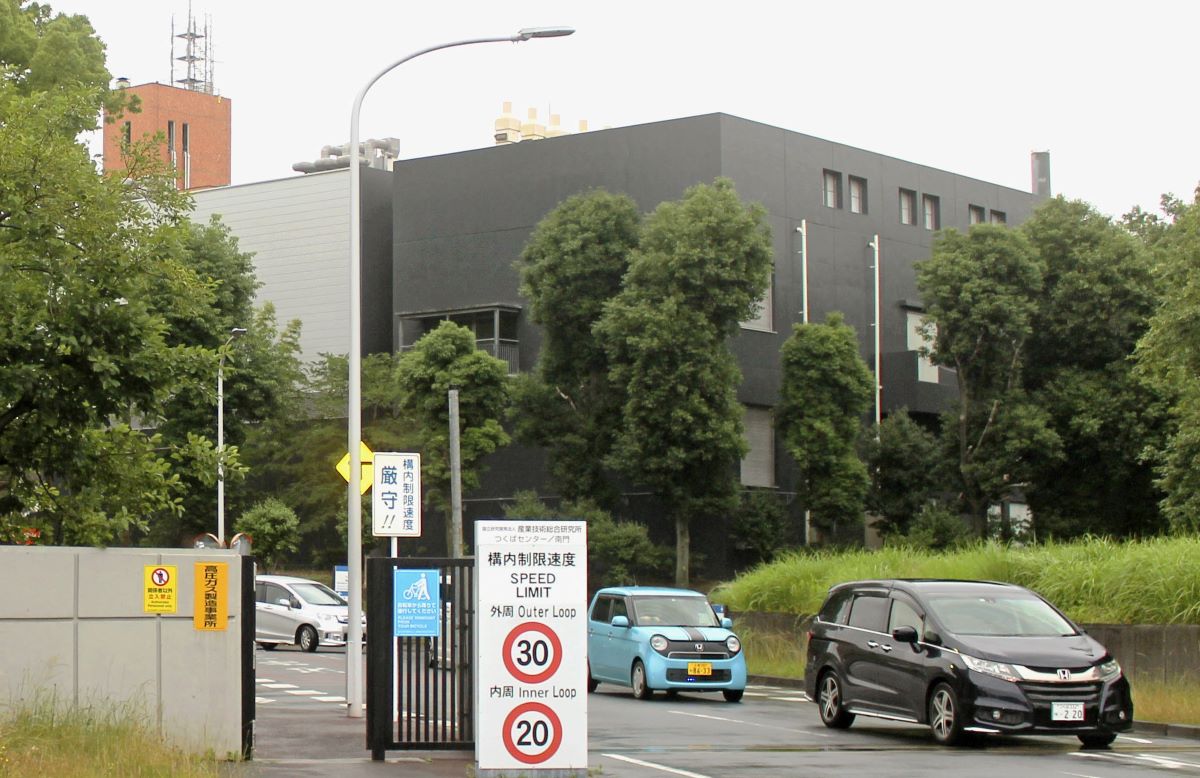 Recently, a senior researcher at the National Institute of Advanced Industrial Science and Technology (AIST) was arrested on suspicion of technology leaks involving research data. AIST is a public research institution under the Ministry of Economy, Trade and Industry (METI).
The incident has brought to light significant shortcomings in the internal management system and information handling protocols within the organization. It is crucial to promptly identify the causes and implement preventive measures to avoid similar incidents in the future.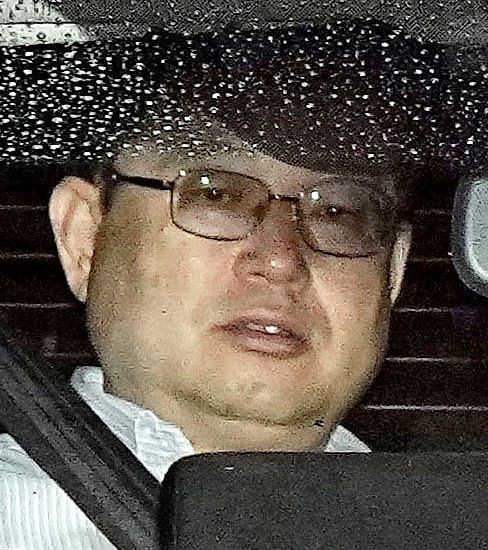 AIST's Openness to Foreign Researchers
Established in 2001, AIST has a rich history dating back over 140 years to the Geological Survey of the Ministry of Agriculture and Commerce during the Meiji era. With 12 research bases in Japan, AIST actively conducts research in various fields to tackle pressing societal issues. These include energy, environment, aging population, disaster prevention, and infectious diseases.
As of the end of FY 2021, AIST has a research community comprising about 2,300 researchers, including 147 foreign nationals. Among them, the largest group consists of 52 Chinese nationals. There are also researchers from various Asian countries like South Korea, as well as from Europe, contributing to the diverse makeup of AIST.

Since its establishment, AIST has actively embraced foreign talent in line with the Law for Promotion of Science and Technology Innovation. It has aimed to foster exceptional research endeavors on a global scale.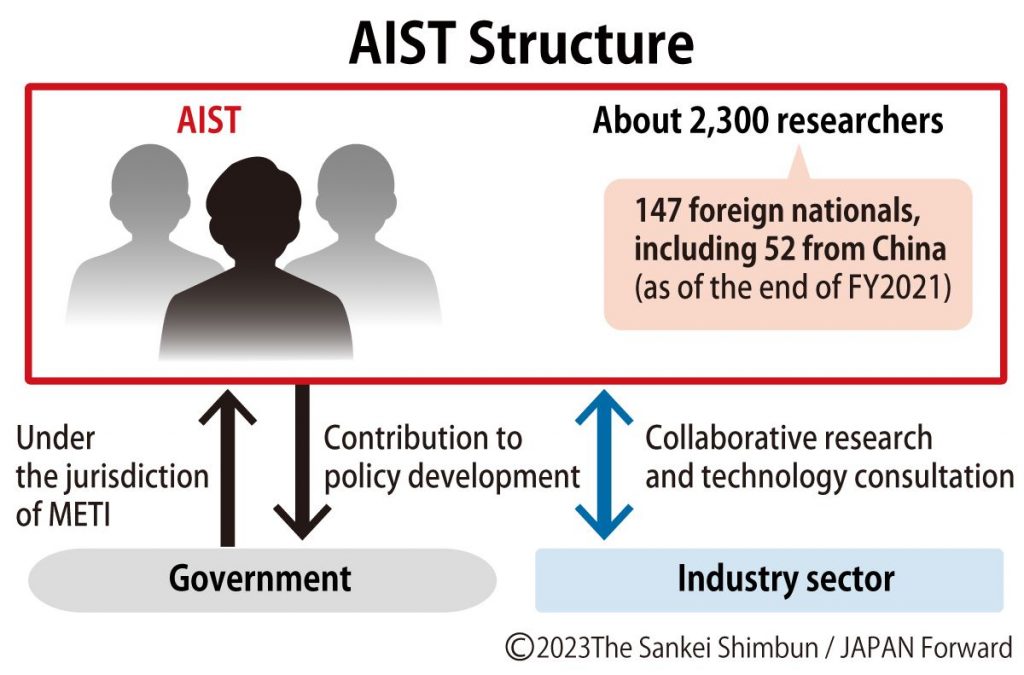 Enhancing Management Effectiveness and Security
A senior executive at AIST emphasized that rigorous evaluations of researchers have been conducted, irrespective of their nationality, with a focus on crisis management.
Notably, there have been no confirmed instances where researchers faced disciplinary actions or legal consequences in relation to technology leaks in the past.
However, the issue of security around technology research is one of growing concern. We wanted to know what considerations should be taken into account going forward.
In an interview with The Sankei Shimbun and JAPAN Forward, Meisei University Professor Masahiko Hosokawa shared several suggestions. These are relevant to cutting-edge research carried out at AIST as well as other public and private research institutions.
Effective Categorization of Technologies
According to Professor Hosokawa, to ensure effective management, research institutions and companies need to categorize the technologies they handle. Then they must implement appropriate measures based on their sensitivity and importance.
He elaborates, saying: "Rather than attempting to manage everything collectively, it is crucial to restrict access to sensitive information and enforce strict protocols. This responsibility should not solely fall on assigned personnel but should be embraced and actively implemented by top leadership."
AIST, which operates under METI, plays a crucial role in cutting-edge research. Moreover, this research has become increasingly significant for the nation's economic security, he says. Therefore, it is imperative to implement stricter information management practices.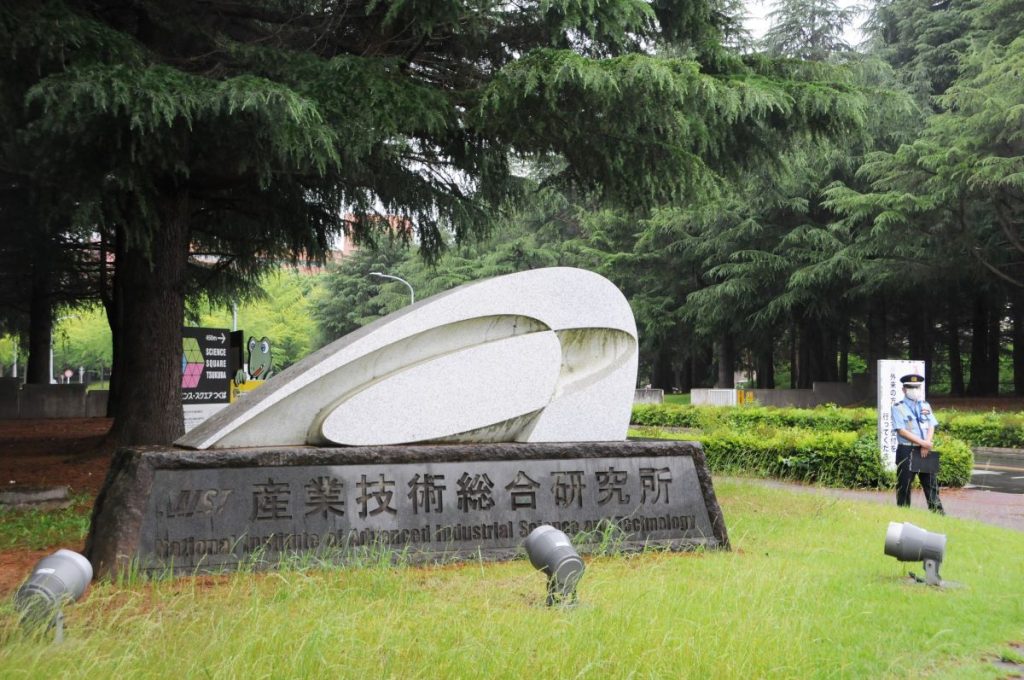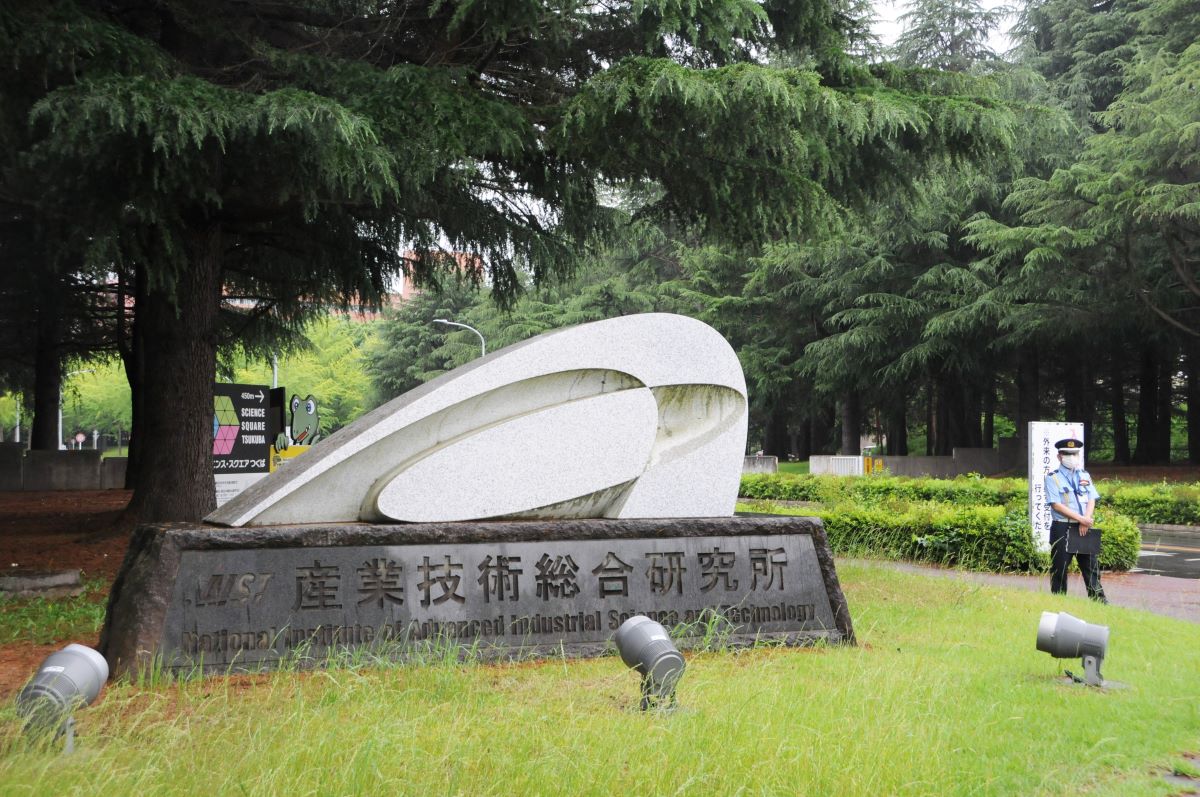 Conflict with China's Espionage Mandates
Professor Hosokawa also explains that China's National Intelligence Law requires public and private Chinese entities to cooperate in intelligence activities. The law even requires private citizens to provide information to the government.
In the recent case, he points out, AIST should have stayed adequately informed about its employees' activities even after their recruitment. However, he admits, "It is also important to acknowledge that employers face limitations in monitoring employee activities due to privacy concerns."
The Japanese police offer guidance to companies and research institutions on spotting and guarding against espionage techniques. As Professor Hosokawa points out, the burden now shifts to those institutions. Research entities must maintain cooperation with the police about their concerns and security efforts, including reporting any suspicious activities.
RELATED:

Authors: Aya Yonezawa with interview by Misaki Owatari