Equinox Repeats as the Tenno Sho (Autumn) Champion
The Kitasan Black-sired Equinox showcased his world-class talent, building a big lead late in the 2,000-meter race and cruising to a 2½-length victory.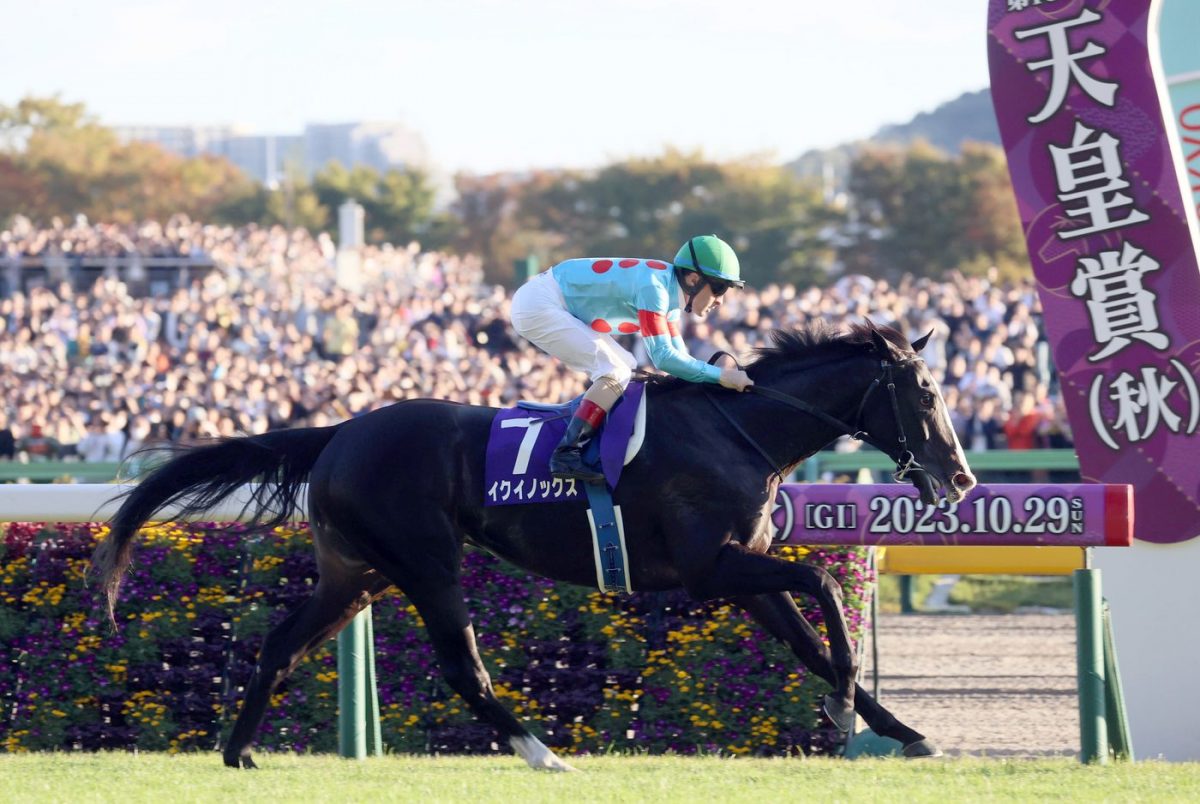 Read the full story on SportsLook - Equinox Repeats as the Tenno Sho (Autumn) Champion
Nine races into his career, Equinox has a track record of sensational success: seven victories and a pair of runner-up finishes.
The Kitasan Black-sired 4-year-old brown colt extended his winning streak to five with a captivating performance in the 168th Tenno Sho (Autumn) on Sunday afternoon, October 29. Christophe Lemaire, the only jockey to ride Equinox in a race, handled the reins with aplomb as Equinox galloped with purpose and energy to burn en route to a race-record time of 1 minute, 55.2 seconds at Tokyo Racecourse. Equinox shattered the old record by 0.9 seconds.
Sitting in third place for a sizable portion of the 2,000-meter race, Equinox's world-class speed took over in the final three furlongs (about 600 meters). And he built an insurmountable lead that eventually closed to 2½ lengths. (Watch the race on YouTube.)
Equinox won the 2022 Tenno Sho (Autumn) in 1:57.5.


As it turned out, Equinox, the Japan Racing Association's 2022 Horse of the Year, was competing against his own high standards. Equinox is the top-ranked thoroughbred in LONGINES World's Best Racehorse Rankings, which was updated on October 12.
Lemaire Continues to Thrive in the Tenno Sho (Autumn)
At the same time, Lemaire added another notch to his long list of accomplishments in Japan, placing first in the Tenno Sho (Autumn) for the fifth time in the last six years. He teamed up with Rey de Oro for the win in 2018. Then he won back-to-back races with Almond Eye in 2019 and 2020. He now has 47 JRA G1 wins in his illustrious career.
Equinox is now one of three horses to win this race in consecutive years. Symboli Kris S did it first, in 2002 and '03, with Yukio Okabe and Olivier Peslier.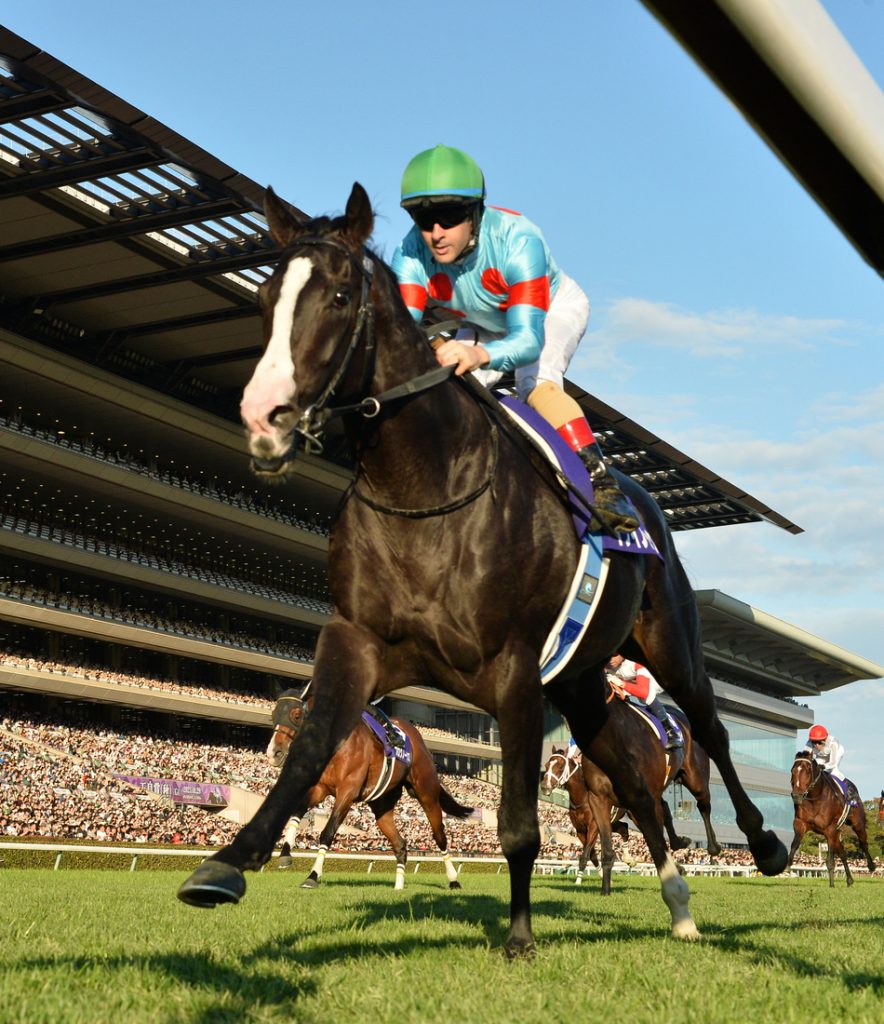 Equinox Gives the Packed Venue Plenty of Excitement
Indeed, the story of the day was Equinox's brilliant performance.
His make-it-look-easy effort, albeit somewhat methodical, was not lost on Lemaire.
"First of all, I am relieved to have been able to show the world, which I know was watching, how the race favorite would run, that he is indeed a deserving colt to be named the highest-rated colt," the French jockey said in his post-race interview.
"He's not exactly what you call a horse with incredible speed, but he was able to keep up with today's rapid pace and get into another gear at the end. But I was actually surprised when I realized that we had won in record [time]."
Sixth favorite Justin Palace, guided by Takeshi Yokoyama, placed second. Prognosis (Yuga Kawada) was third, 1¼ lengths behind the runner-up. Heart's Cry progeny Danon Beluga (Joao Moriera) and Gaia Force (Atsuya Nishimura) were fourth and fifth, respectively, before an announced crowd of 77,870.
Emperor Naruhito and Empress Masako attended the race.
Continue reading the full story on SportsLook.
RELATED:

Author: Ed Odeven
Find Ed on JAPAN Forward's dedicated website, SportsLook. Follow his [Japan Sports Notebook] on Sundays, [Odds and Evens] during the week, and Twitter @ed_odeven.