[JAPAN SPORTS NOTEBOOK] World Series Hero Adolis Garcia Had a Forgettable Stint with NPB's Giants
Appearing in just four games for Yomiuri in 2016, Adolis Garcia, a Cuban-born outfielder, resumed his career the next season in North America.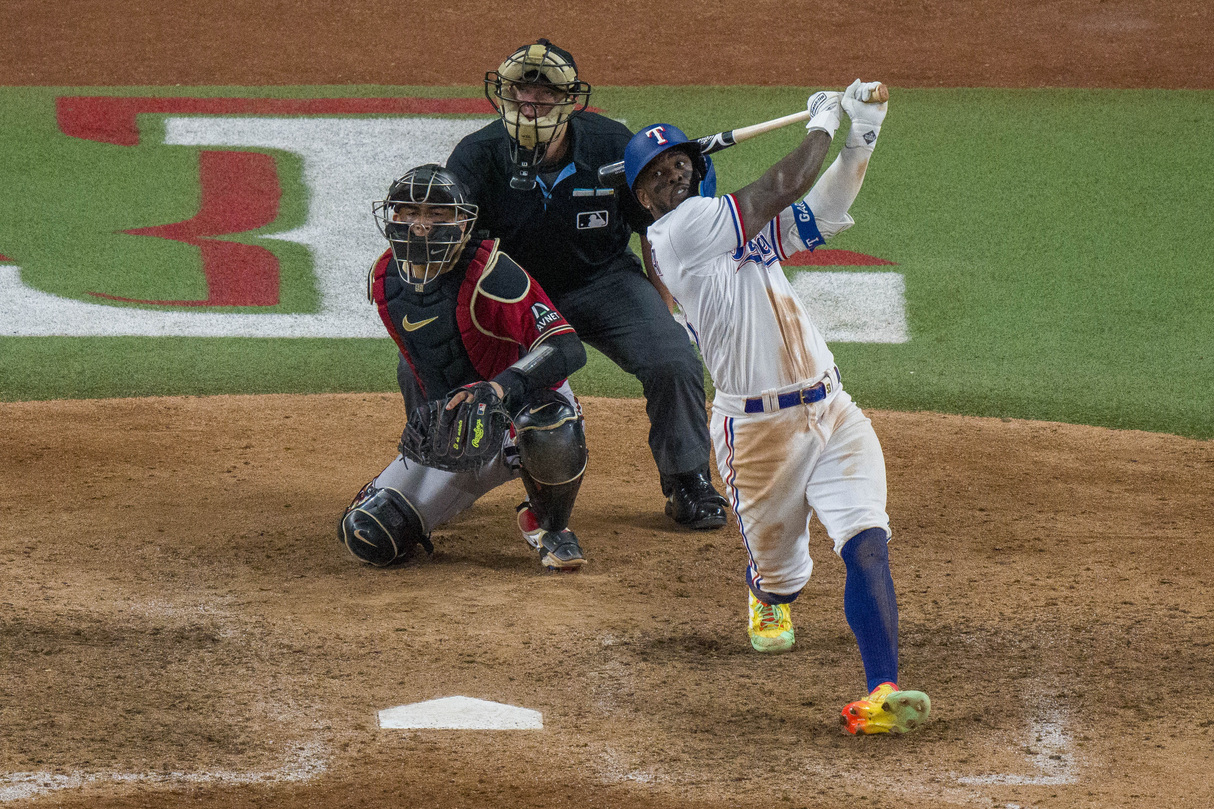 Read the full story on SportsLook - [JAPAN SPORTS NOTEBOOK] World Series Hero Adolis Garcia Had a Forgettable Stint with NPB's Giants
Cuban outfielder Adolis Garcia left his homeland in 2016, pursuing an opportunity to play for NPB's Yomiuri Giants.
Seven years later, Garcia is in the midst of a remarkable home-run hitting tear for the Texas Rangers during the MLB playoffs. Garcia has homered in five consecutive games, and his walk-off solo blast off Miguel Castro in the 11th inning lifted the Rangers to a 6-5 victory over the Arizona Diamondbacks in Game 1 of the 2023 World Series on October 27.
The two-time American League All-Star became the 16th player in MLB history to hit a walk-off homer in a World Series game. (Check out details of the previous 15 game-ending clouts in the World Series, which was first held in 1903, on the CBS Sports website.)
"I'm very happy and grateful," Garcia told reporters after Game 1 at Globe Life Field in Arlington, Texas. "It's just something where God has given me the opportunity to have a little piece of history in the MLB postseason. I think it's great. I'm very excited."
Elaborating on his batting approach in a pressure-packed moment in the World Series, Garcia said, "When I'm in the batter's box I'm just focused and I tune out everything, every other noise, and I'm just focused on the situation."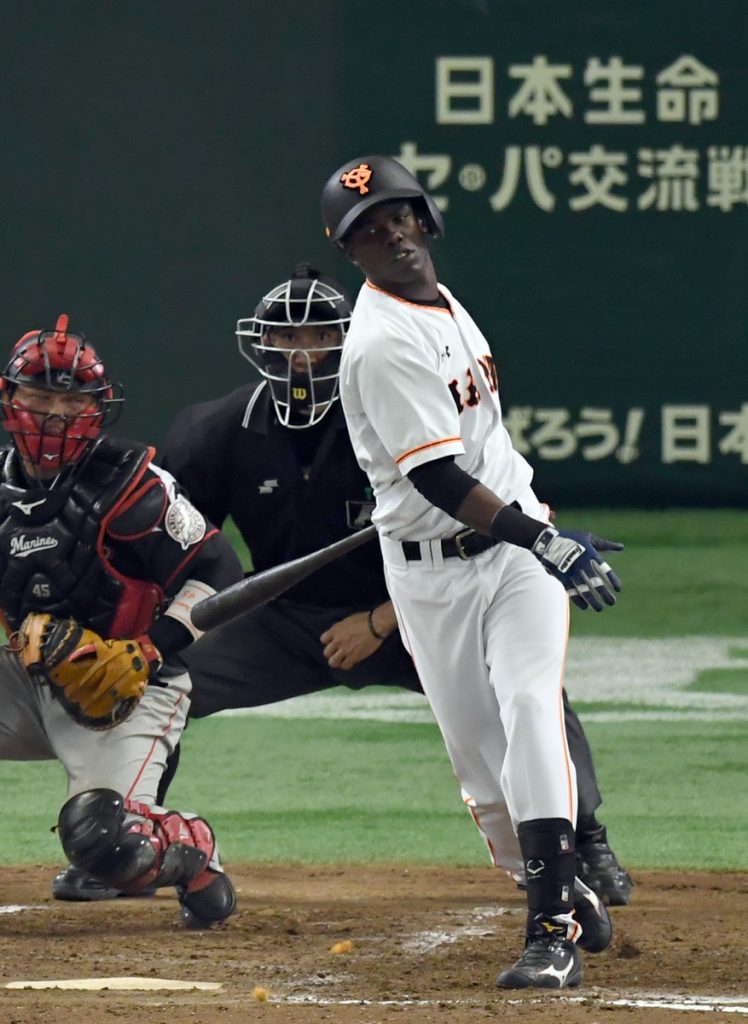 Garcia only appeared in four games (zero hits in seven at-bats) for the Giants in 2016. Then, after a demotion, he played in 28 games for Yomiuri's Eastern League farm team. He was then released that August.
Adolis Garcia Founds His Niche in MLB
In 2017, he joined the St Louis Cardinals organization, splitting the season with the Redbirds' Double-A and Triple-A clubs. He reached the majors in 2018.
Traded to the Rangers in December 2019, Garcia became an established star in Texas. He belted 31, 27 and 39 homers in the past three seasons. And he was named MVP of the American League Championship Series after slugging five homers and driving in 15 runs in seven game against the Houston Astros.
"Adolis has shown that he is an excellent all-around athlete," Rangers reliever Aroldis Chapman, who was also born in Cuba, was quoted as saying by The Dallas Morning News. "I hope he continues to enjoy and do many more incredible things."
Continue reading the full story, which includes news items on golf, basketball, soccer and more, on SportsLook.

Author: Ed Odeven
Find Ed on JAPAN Forward's dedicated website, SportsLook. Follow his [Japan Sports Notebook] on Sundays, [Odds and Evens] during the week, and X (formerly Twitter) @ed_odeven.