Even in a Bubble, Beijing Winter Olympics is Threatened by Omicron
Studies have shown that China's homemade COVID-19 vaccines offer little to no protection against Omicron. With infections raging, the Games are turning into a logistical nightmare.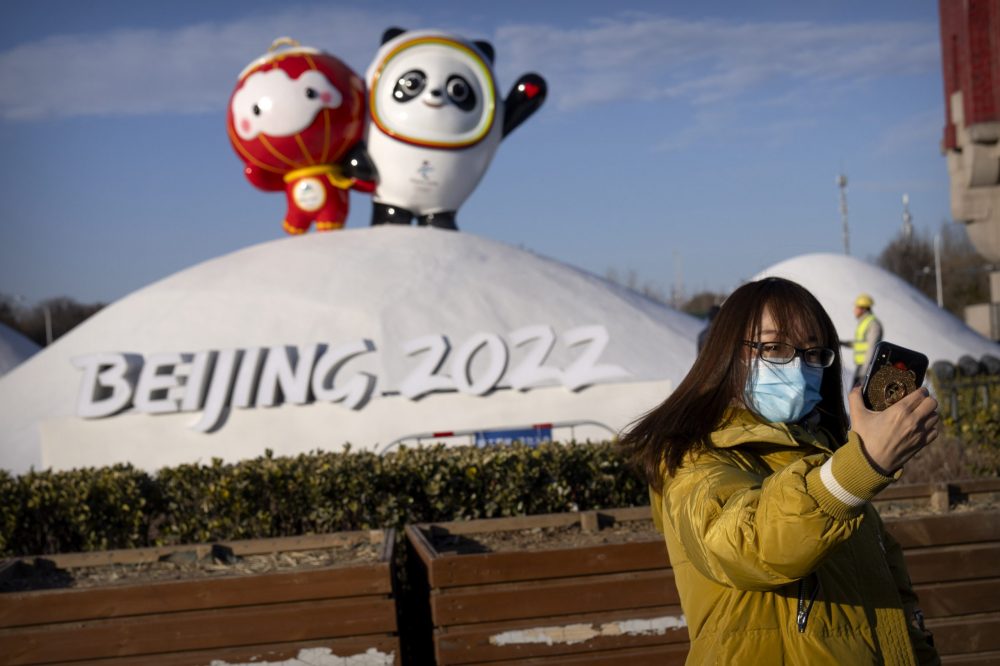 ~~
~
Polished venues, a high-speed rail link, new airport, and cute panda mascot. China has spared no expenses to present itself and the 2022 Winter Olympic and Paralympic Games in the most favorable light.
More than 3,600 athletes are expected to arrive in Beijing to compete in over 100 events. The opening ceremony is scheduled for February 4 at Beijing's National Stadium, also known as the Bird's Nest.
Omicron Rising
With less than one month to go before the start of the Olympics, the first community infections of the highly contagious Omicron coronavirus variant have been confirmed in the port city of Tianjin, only 135 kilometers southeast of Beijing. All of Tianjin's 14 million inhabitants are being tested and told not to travel.
Still, harsher rules are being enforced in other locations in China. At present, lockdown orders are in place for around 20 million people. Anyang City, with around 5 million inhabitants in Henan Province, joined the city of Xi'an in Shaanxi Province, which has been under a strict lockdown since December 23 in a draconian bid to contain the spread of a fast-growing virus cluster in the city of 13 million inhabitants.
Chinese Vaccine Insufficiency
The rise of the highly contagious Omicron virus variant does not bode well for China. The latest studies have shown that China's homemade shots offer little to no protection against the new mutant form.
According to researchers from the University of Hong Kong, the Sinovac Biotech vaccine does not provide sufficient antibodies to neutralize the Omicron variant. Among a group of 25 people fully vaccinated with Sinovac (also called Coronavac), none showed sufficient antibodies in their blood serum to neutralize the Omicron variant.
Another study by researchers from Switzerland and the University of Washington raises similar concerns for the Chinese coronavirus vaccine made by Sinopharm (BIBP). According to the scientists, blood plasma from convalescent patients or individuals vaccinated with Sinopharm vaccines showed little or no neutralizing activity against Omicron.
These are initial findings, of course, but, if confirmed, would have profound consequences for the millions of people relying on the Chinese vaccines to protect them against the infection.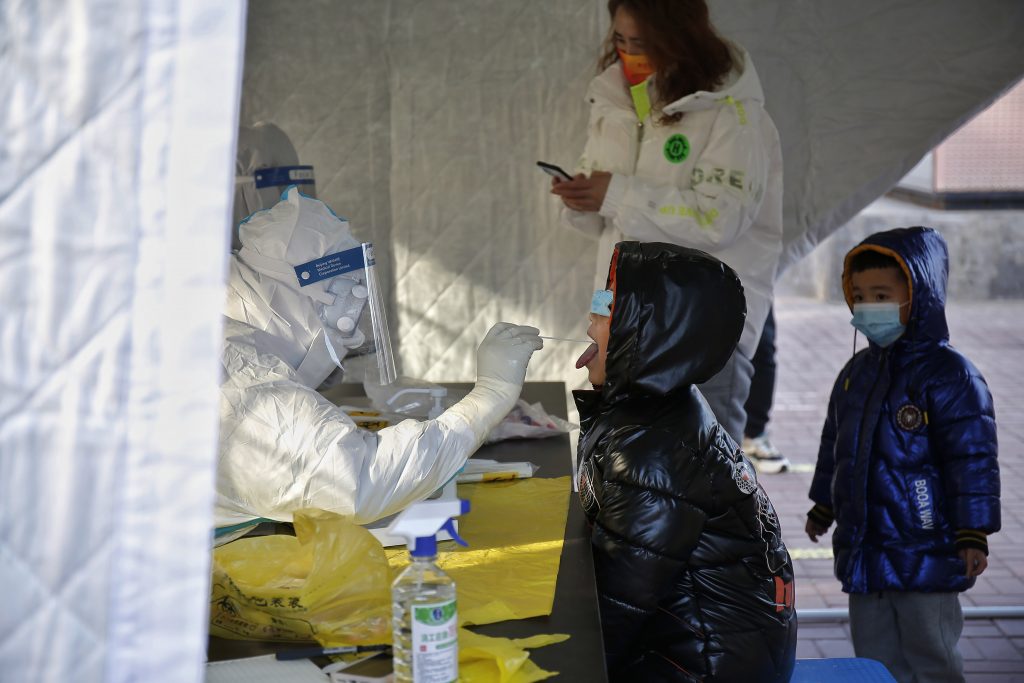 Sinovac and Sinopharm COVID-19 vaccines have been used to inoculate millions of people in China and worldwide.
Both use an inactivated virus from the original Wuhan strain to induce the immune system to produce antibodies against the virus. This is in contrast to the mRNA vaccines of Biontech/Pfizer and Moderna, which only uses a tiny part of the virus.
Researchers have speculated that this different approach might be a reason why Chinese vaccines fare badly against Omicron compared to the mRNA types. After all, it is a different beast from the original Wuhan strain of early 2020. The Omicron variant has 37 mutations in the spike protein, which the virus uses to latch onto and invade cells.
Booster Shots and New Technologies
China has exclusively relied on its own vaccines. Although it was announced in July 2020 that the Biontech/Pfizer vaccine would soon be approved for the Chinese market, nothing has happened so far.
Instead, China's Ministry of Science and Technology has recently given the green light for trials of a domestically developed mRNA vaccine. This indicates that Beijing will try to get homemade mRNA vaccines off the ground before approving any foreign products.
After all, China's coronavirus vaccine diplomacy is at stake. To showcase its technological and political power, the country has exported millions of Chinese vaccines to poorer countries. Now it wishes to avoid admitting that its own vaccine cannot hold up against Western mRNA technologies.
Therefore, it is no surprise that the still-to-be-developed Chinese mRNA vaccine is supposed to be used as a "booster shot" after the initial course of Sinovac or Sinopharm. At the same time, the announcement that China is making its very own mRNA-based vaccines is a nod to the success of Western companies Pfizer/Biontech and Moderna.
It is not clear how easy it is going to be for China to successfully develop its mRNA-based candidate, or how long it will take. It will also take some time to bring an mRNA vaccine made in China into commercial use.
The strategy is not without risks. Messenger RNA (mRNA) technology is not a foolproof platform. The German biopharmaceutical firm Curevac, possibly the world's oldest mRNA company founded in 2000, was forced to withdraw its coronavirus vaccine application after disappointing results in Phase III clinical trials. Curevac seemed to have struggled to come up with the right formula.
Beijing's Zero Covid Strategy
China, where the virus emerged toward the end of 2019, has pursued a zero-tolerance strategy on COVID-19. So far, the country has managed to insulate the vast majority of its COVID-19 infection cases through closed borders and strict containment measures, like stay-at-home orders and mass testing.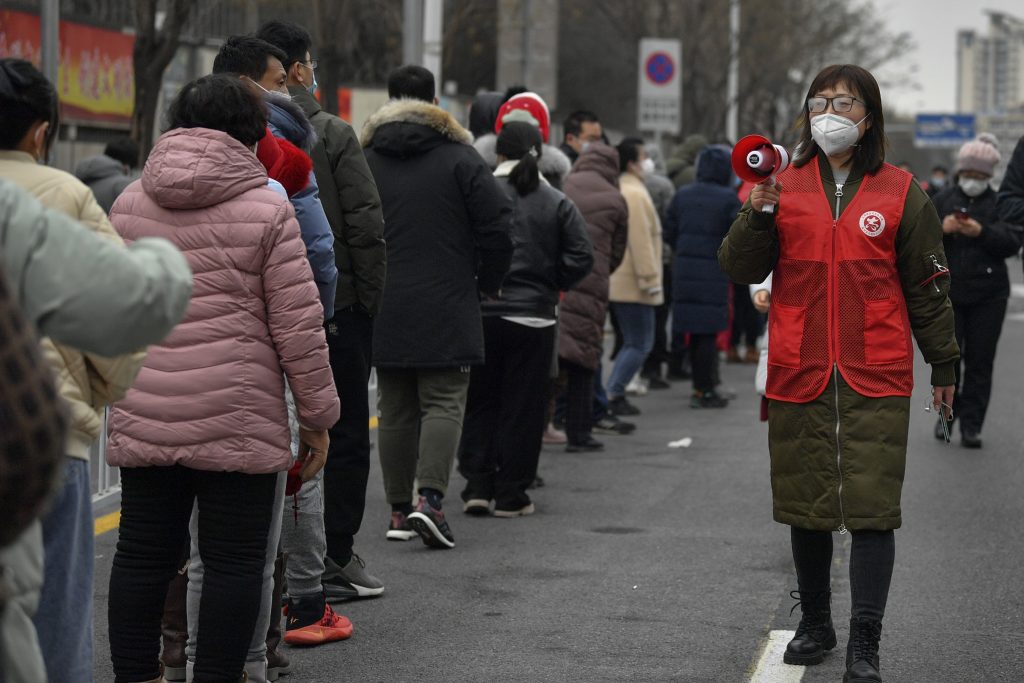 It now faces the biggest threat from the new variant. And it is uncertain how well its previous strategy will work.
Inside China, the challenges posed by an outdated vaccine are different. The government has administered about 2.6 billion shots — many of them Coronavac — to its population of 1.4 billion people. Around 83% of its population has been vaccinated. But, despite the high national rate, vaccination coverage is low among the elderly, a group that is particularly vulnerable to the virus.
Vaccination rates for those older than 80 years old were slightly above 40%, according to Chinese officials, and fall to under 30% in some areas, as Zheng Zhongwei, an official at the National Health Commission (NHC), stated in an interview in late November 2021.
Quarantine Blues
The Chinese government has been struggling since 2021 to stamp out any infections caused by the Delta variant of the virus. Determined to stop any spread from local cases that are usually no higher than double digits, it has tested more than 34,000 visitors to Shanghai Disneyland after just one case emerged there in early November.
In another example, local authorities turned all traffic lights red in the small county of Qianshan in eastern Jiangxi Province to reduce mobility.
The emergence of Omicron will likely mean that officials will have to further intensify their measures. Without a zero-covid strategy, Beijing risks a huge wave of infections sweeping the country — and significant loss of life, particularly in its older population.
Olympic Biosecurity Bubble
No doubt, the Omicron threat and the Olympics are causing a headache in Beijing.
Meanwhile, with the Chinese vaccines showing no effect against the highly contagious Omicron coronavirus variant, the question is how to avoid a wave of infections sweeping through the whole country, and prevent cases from spilling over from the Olympic Games.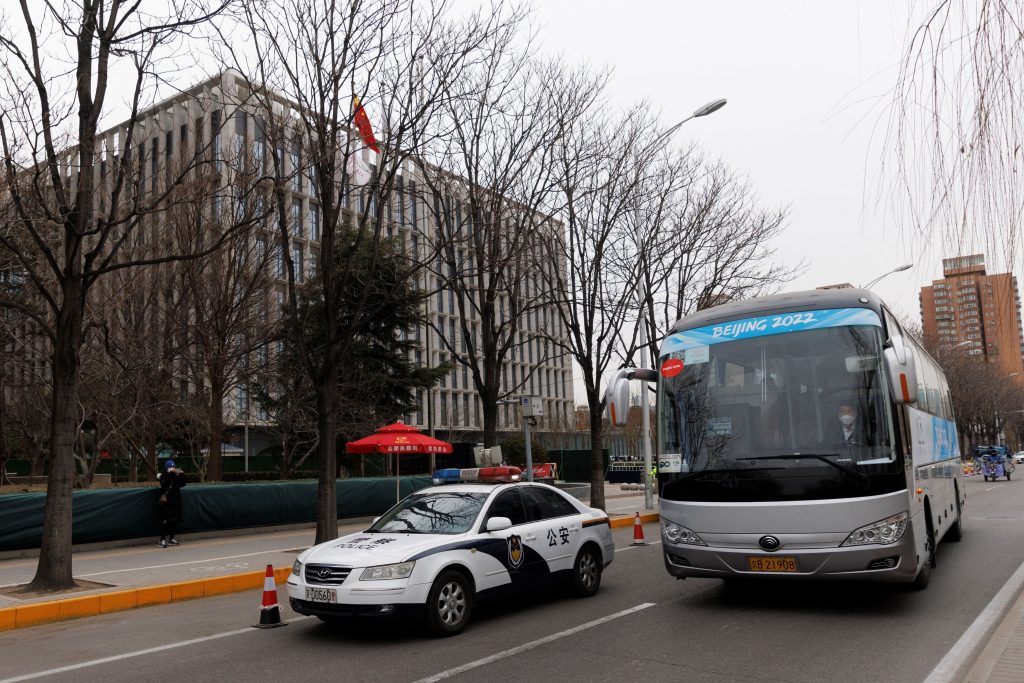 So far, Beijing aims to keep the Winter Olympic and Paralympic Games in a tight bubble, sealed off from the rest of the country. The safety protocols will be similar to those at the Tokyo Olympics in the summer of 2021, but more stringent.
Thousands of athletes, coaches, officials, staff members, workers, volunteers, and journalists will be confined to a so-called "closed loop system" during the Games. The bubble will include competition sites, hotels, media facilities and the transportation network.
Everyone will be tested daily. Only residents of the People's Republic of China will be able attend the Games as spectators.
The opening ceremony show in the Chinese capital has already been considerably downsized. It will now only feature about 3,000 performers and last less than 100 minutes — only half as long as the opening ceremony of Beijing's Summer Olympic Games in 2008. It will certainly be a lot less glamorous.


Author: Agnes Tandler
Agnes Tandler has been based in Japan since the start of the pandemic in 2020, where her reporting covers COVID-19 for a daily healthcare newsletter in Germany.