Exclusive: Prime Minister Abe Reveals Plans on Korea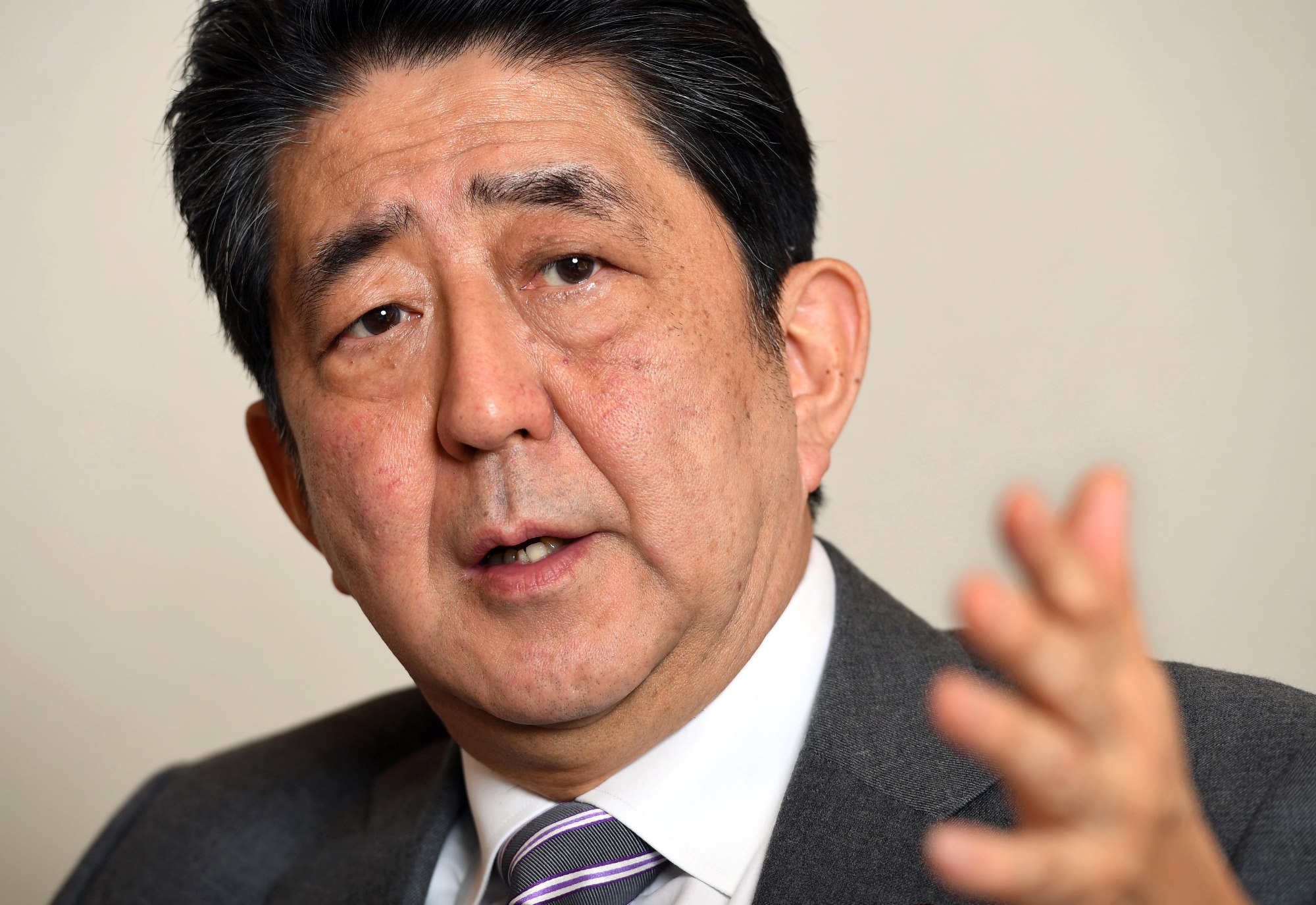 On January 23rd, Prime Minister Abe Shinzo gave an exclusive interview to the Sankei Shimbun, revealing for the first time his intention to attend the opening ceremony of the Winter Olympics in South Korea on February 9th.
He also plans to meet South Korean President Moon Jae-in during his visit to deliver two messages: first, that firm pressure through sanctions must be maintained on North Korea; and second, to communicate Japan's firm opposition to the Moon administration's plan to shelve the bilateral agreement on the comfort women issue.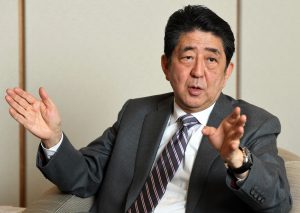 "The Olympics are a festival of peace and sports, and Japan will be the host of the Tokyo Olympics in 2020. If conditions permit, I would like to attend the opening ceremony in Pyeongchang and root for Japanese athletes," the Prime Minister said.
"By all means I want to meet with President Moon. South Korea is seeking additional one-sided measures regarding our bilateral agreement on comfort women, and we cannot allow this. I think this position should be explained directly to him," Abe added.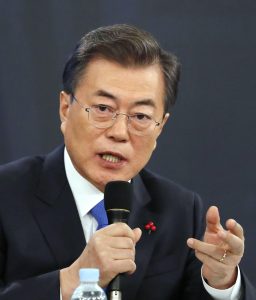 He also said that, "of course, I will be strongly calling for" the removal of the comfort woman statue in front of the Japanese consulate in Seoul.
Widespread criticism has arisen in Japan over South Korea's new plans regarding the comfort women issue. Abe considered skipping the opening ceremonies, but he reconsidered after taking into account the North Korean situation, among other things. "Deliberating what should be done and implementing one's decision are responsibilities that belong to those who hold the reins of government," he said.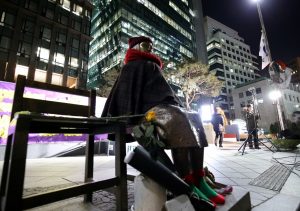 Regarding resumption of North-South talks, the Prime Minister said: "The Olympics should be considered as a separate issue. We cannot allow any wavering from maintaining the maximum possible pressure on North Korea. I will be telling President Moon this directly as well."
Abe opposes the resumption of humanitarian aid to the North, saying, "this would cause the wrong message to be sent."
The Prime Minister indicated that "while it would be good to refrain from provocative actions during the Olympics, in fact the nuclear and missile launches [by North Korea] are continuing. So it is vital to continue sanctions."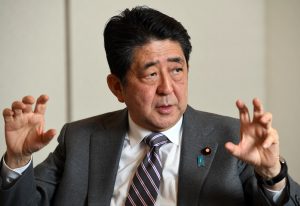 He further said that allowing North Korea to possess nuclear weapons would "undermine the non-proliferation treaty. It's absolutely unacceptable."
Regarding China's provocative actions in Okinawa's Senkaku Islands, the Prime Minister emphasized that he is "absolutely committed to the protection of Japan's land, air, and sea territory. There can be no mistaking our clear will. Our response will remain resolute and calm." Furthermore, "this is a difficult issue with our neighbors, but that makes communication all the more necessary. Japan and China share great responsibility for maintaining the peace and prosperity of Asia."
Comfort Women Agreement Won't Be Shelved
With South Korea attempting to shelve the bilateral agreement, which is equivalent to a treaty, Abe's ministers and top officials in the Foreign Affairs Ministry were strongly against the idea of the Prime Minister attending the PyeongChang Olympics opening ceremony. Why did the Prime Minister choose to attend despite such overwhelming resistance among his supporters?
Based on our interviews with the Prime Minister and others around him, the Sankei Shimbun understands that this decision was seen by the Prime Minister as, in his words, "the responsibility of those who hold the reins of government," and that he is fully aware of the political risks and criticisms he would incur.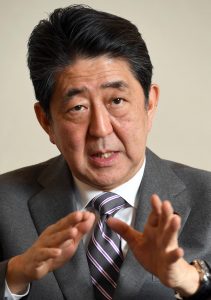 According to one source close to the Prime Minister, "South Korea's President Moon believed he could shelve the bilateral agreement and announce his intention to seek new concessions from Japan. But it won't happen that way. The Prime Minister will tell Moon to implement the agreement and remove the comfort women statues in front of the embassy and elsewhere."
The Japanese government has taken poorly to Moon's determination to bow to Korean public opinion, and his campaign promise to review the agreement, rather than honoring the commitments made by his predecessor. Japan has maintained that the agreement was entered into by both parties in good faith and should be carried out, and the Olympics venue is seen as an excellent choice for a formal meeting.
The aim is to reject Moon's big show for Korean audiences of "giving Japan what they deserve," and to indicate to the public that South Korea has a duty to keep its promises.
A Risky Gambit
Just before the Winter Olympics, United States Vice President Mike Pence is scheduled to visit Japan. It is thought that this will give Prime Minister Abe time to explain over dinner or a formal meeting the history of the bilateral agreement and Japan's position. With Japan-US relations closer than ever, Pence might fall in with Abe and push Moon to implement the agreement.
"In fact, the White House pushed hard for Abe to attend the opening ceremony," said a high ranking official. It seems that Abe's name is coming up as America's chief partner to send a message to the South not to jump too quickly into negotiations with the North. This coincides with Japan's own concerns over putting the maximum possible pressure on the North.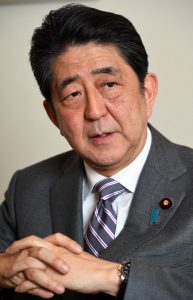 Only a limited number of heads of state will be in attendance at the opening ceremony. A combined American and Japanese presence could push South Korea to implement the bilateral agreement and maintain pressure on the North.
Of course, if they are not so lucky, Abe's attendance could be interpreted as pandering to South Korea and invite severe criticism. To go or not to go became a last minute gambit.
Makiko Takita and Rui Abiru contributed to this article.
(Click here and here to read the articles in Japanese.)