Famous Sapporo Snow Festival Returns Alive but Toned Down
Finally, after three years, the Sapporo Snow Festival is again drawing in visitors from inside and outside of Japan, albeit with toned-down festivities.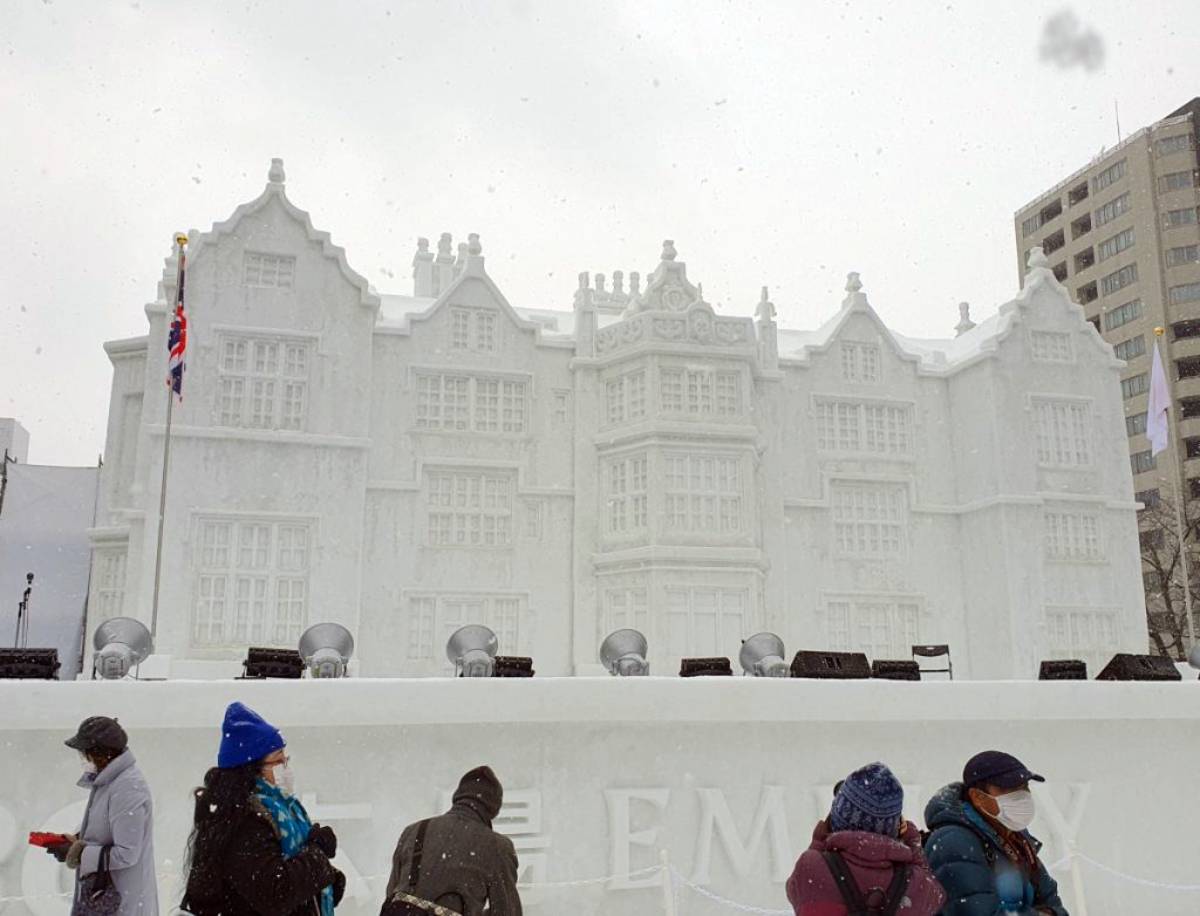 Japan Self-Defense Forces personnel have been busy for weeks in Odori Park, Sapporo's beloved landmark. With military discipline and engineering precision, they have been trucking in huge amounts of snow, scaffolding, and plywood to construct large statues that rise 10 to 15 meters (49 feet) into the sky. After a gap of three years, the 73rd Sapporo Snow Festival is back at its usual venue welcoming visitors from all over the world.
The last festival held in early February 2020 attracted around 2 million people. This year, however, the event is a more muted affair.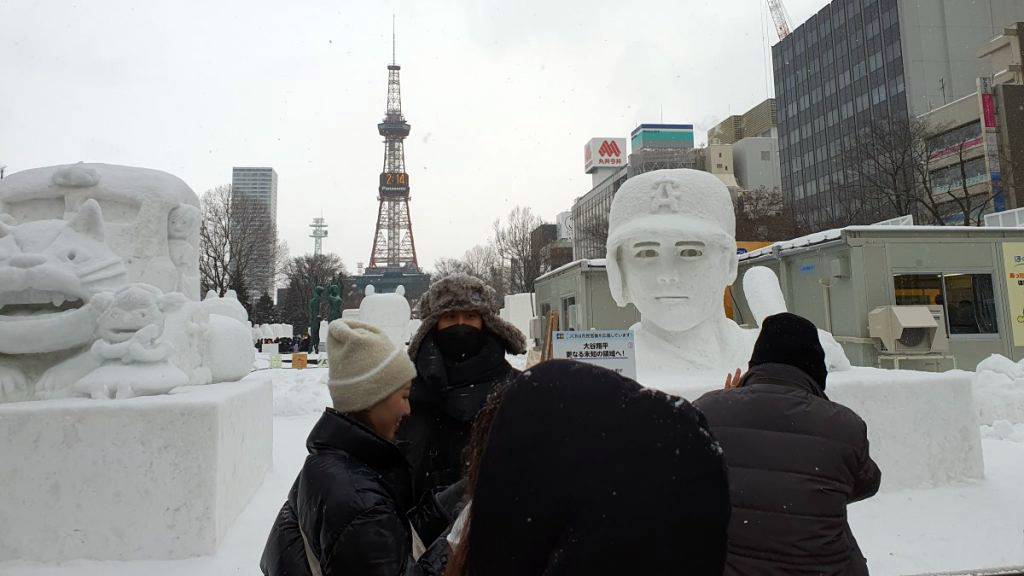 A Tranquil Atmosphere
After the 2020 festival was blamed for the first COVID infections in Hokkaido, this year's event has firm infection control measures in place. Food and drink stalls have not been allowed back and masks are obligatory. Instead of the boisterous atmosphere fueled by Sapporo Classic beer and Japanese sake, children play out in the snow. There is even space to walk dogs where in normal years, crowds were happily nibbling away on octopus legs on sticks and candied apples.
Two young men from Malaysia show some surprise at the lack of food and drinks. "Why?" they ask but stroll on taking photos, planning to hit the next izakaya. After all, they came all the way to finally see the snow festival and enjoy the winter in Hokkaido, Japan's northernmost prefecture.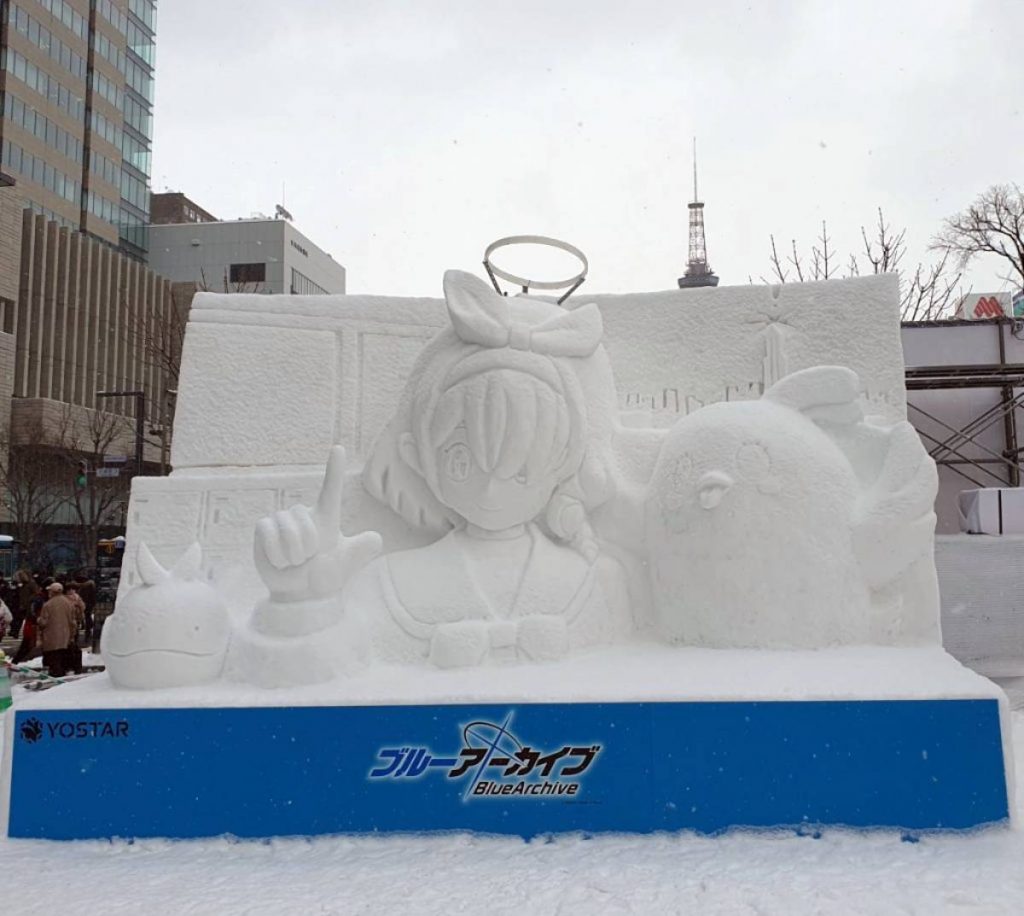 The snow festival normally requires about 6,000 five-ton trucks of snow, so no wonder the logistics have been left to the Self-Defense Forces since the 1950s. This year, however, some of the snow has not been used up and is still lying around in the park. Instead of a dozen huge statues and a slope for ski and snowboard racing, only five massive statues have been constructed this time. Some of the usual sponsors were reluctant to participate, unconvinced that the timing of the event was right.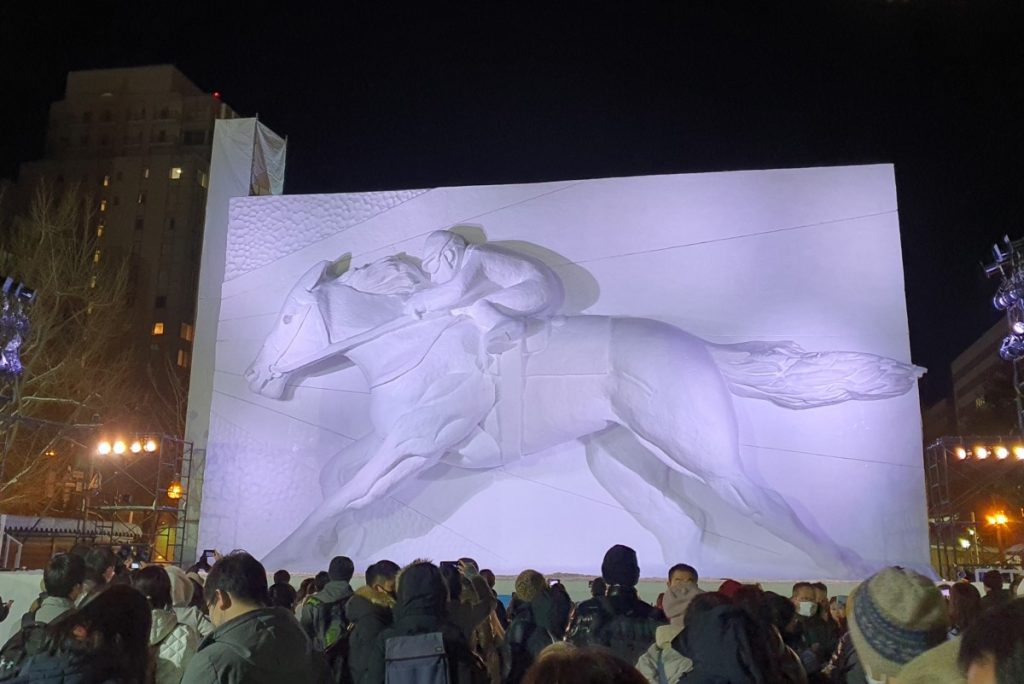 Towering Snow Sculptures
However, some are back. The Nippon Ham Fighters feature in a snow sculpture of the Es Con Field, the baseball team's new home stadium that will open in March outside Sapporo. Another sculpture celebrates the discovery of a plant-eating dinosaur named Kamuysaurus japonicus, whose fossils were found in Hokkaido.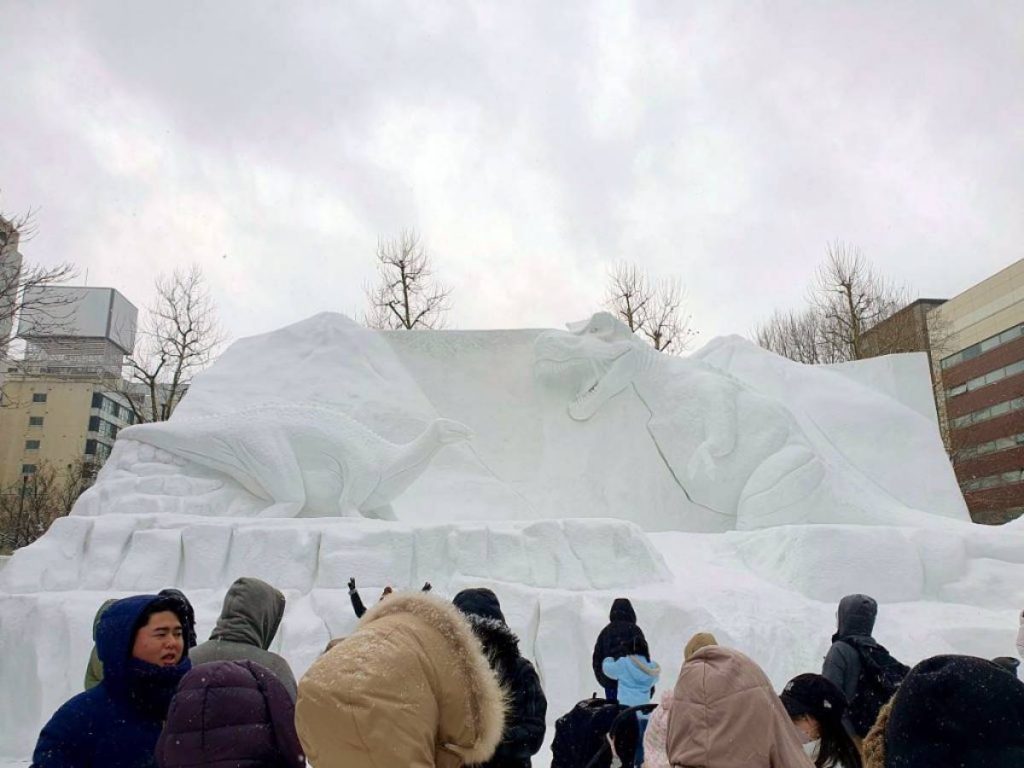 Uncontested, the two main attraction pieces are Embley Park and Hoheikan. Embley Park, the residence of Florence Nightingale, the founder of modern nursing, is a bow to health workers around the globe fighting on the frontline of the pandemic. Nightingale's stately English home, with little chimneys and gables, glisters in white snow as if lifted from a fairy tale.
While Embley Park looks overseas, the other main sculpture stays in town. It is a snowy copy of Hoheikan, a wooden house build to host Emperor Meiji on his visit to Sapporo in 1881. The festival's version stands 10 m (33 feet) tall, 22 m (72 feet) wide, and 19 m (62 feet) deep, not so far off from the size of the original.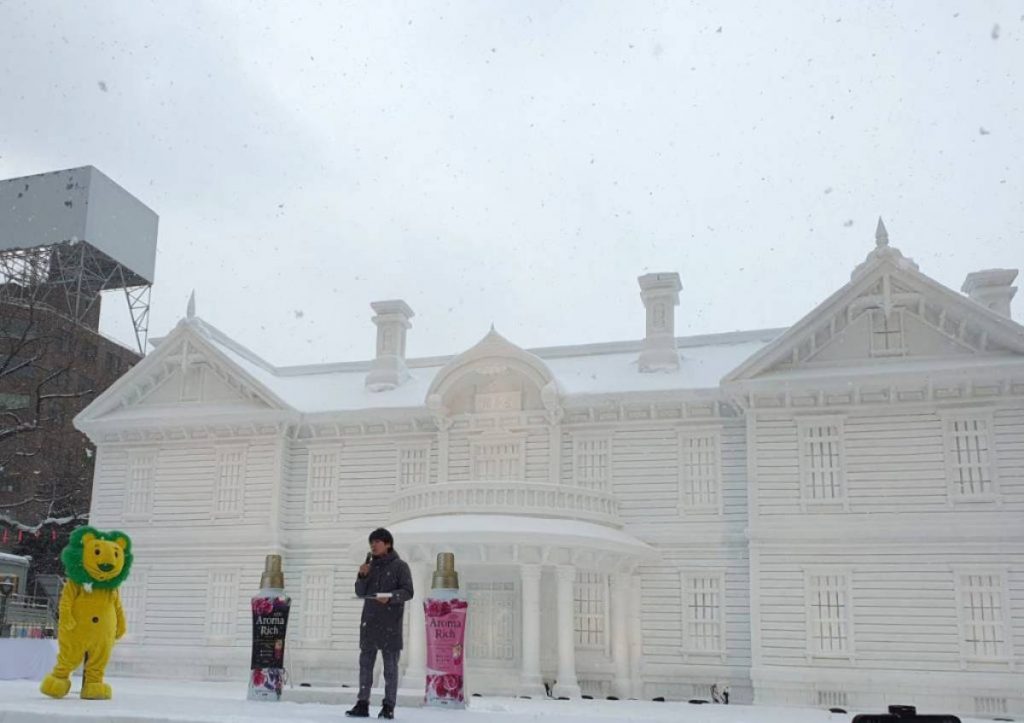 The snow festival started in 1950 in a very modest fashion when some middle and high schoolers built a couple of snow sculptures in Odori Park. Four years later, the Self-Defense Forces joined in taking over the task to make large-scale snow sculptures. When Sapporo held the Winter Olympics in 1972, the festival became known outside of Japan.
From its humble origins, it has developed into the biggest festival of Hokkaido. This year's event runs from February 4 to 11.

RELATED:

Author: Agnes Tandler
Since the start of the pandemic in 2020, Agnes Tandler has been based in Japan, where her reporting covers COVID-19 for a daily healthcare newsletter in Germany. Read her other essays and reports for JAPAN Forward: Agnes Tandler.