INTERVIEW | Tadashi Yanai on Bringing Uniqlo's Values to Milan's Lifestyle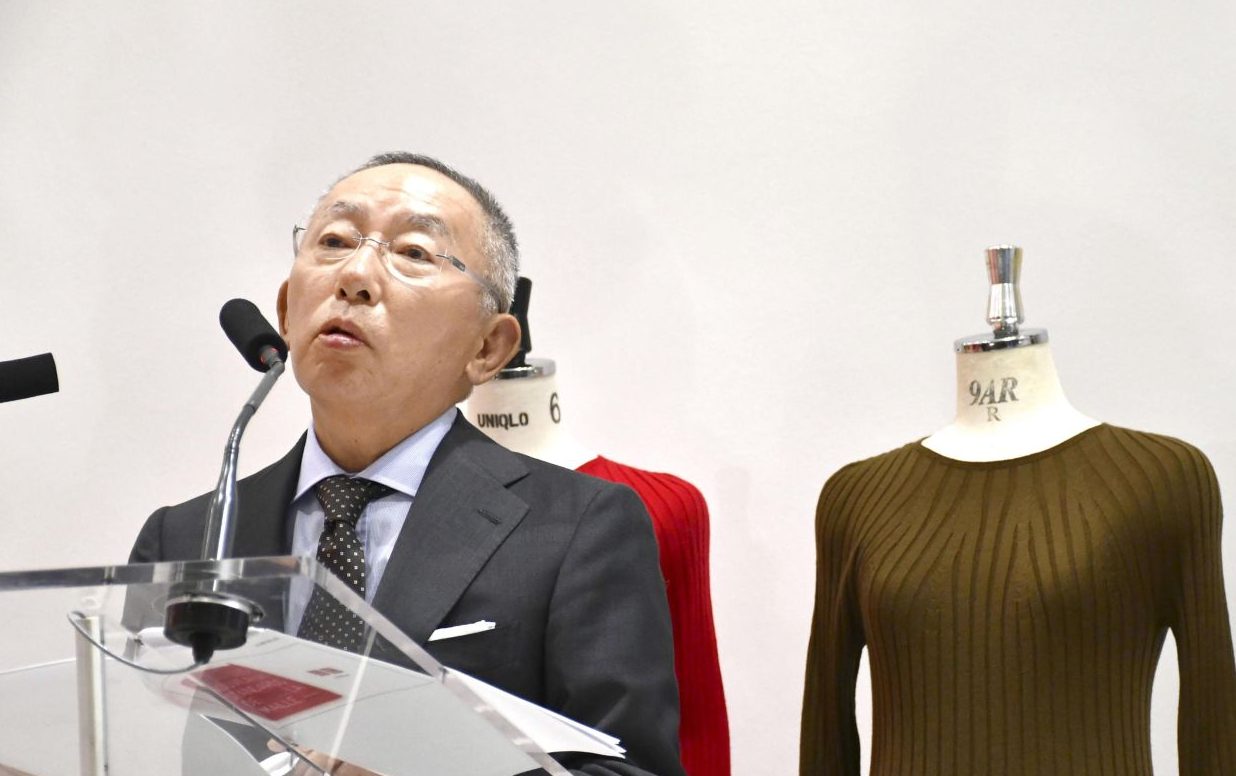 The first Italian flagship store of Uniqlo, Japan's leading retailer, opened in Milan to great fanfare on September 13. Tadashi Yanai — chairman, president, and CEO of Uniqlo's parent Fast Retailing Co. Ltd — was there to promote Uniqlo's values and celebrate the company's new European fashion presence. 
JAPAN Forward caught up with Mr. Yanai, who talked with us about his vision for Uniqlo in Italy and beyond.  
Finally you are in Milan. Why did it take so long to open a store here?
First, we looked for the perfect location. Milan is a very special city. It is on the cutting edge of fashion, and we wanted to bring to this city the best we could offer. And we wanted to bring our values, mixing them with the Milan lifestyle.
What is the role of technology in fashion nowadays?
First of all, we need to define what fashion is. People's definition of fashion is too narrow. It refers to taste and style, but in our case we need to extend the definition to a broader concept. We reinvented it with the idea of "lifewear," which means clothes that help you in the everyday life or that complete your everyday lifestyle. 
Technology is very important in our field. In our research centers we study all the fabrics, beginning at the molecule level, so as to create the best possible products at the best price, and products that respect the environment. Our research on ways to be kind to the environment started before this issue became something that people were talking about.
What does 'Made in Japan' have to offer to the rest of the world?
The influence of Japan in the world began very long ago. Since the time of ukiyo-e, for example, Japanese culture influenced the Impressionists and European art. We are hard workers and we pay attention to detail. These are values that can be brought abroad, as well as our attitude about research and innovation, reinventing and making new textiles.
Are you thinking about collaborating with Italian designers?
I really would like to. I would like to open a research and development center in Italy, if possible. We already have an RDC in Los Angeles, for example. But we would like to open a new one in Italy if we find the right person to collaborate with. Italy has an extraordinary tradition in the field of fabric research and is a special place for men's fashion.
What are your profit goals for the Milano store?
Our problem is actually another one. We hope to have good sales and not to finish all our stock too soon. You know, if we finish the stock too soon we can have other kinds of problems. We hope to have good customers.
Art and design seem to play a key role in the store in Milan.
Yes, they do. Milan is the capital of European design and we created a space that we thought could bring this value inside our store, as well as be appreciated as art. 
What is the importance of the online store for Uniqlo?
Digital communication is a means, not the goal. Everybody has a smartphone today and social media is very important. But I think that, if you have a store nearby, you prefer to go to the store and see and touch the products. That's why we continue to open stores all over the world. 
Tadashi Yanai: Uniqlo CEO
Tadashi Yanai, born in 1949 in Hiroshima Prefecture, embodies the myth of the self-made man. After graduating in economics from Waseda University in Tokyo, he took over the family business, a small tailoring company. In 1984 he opened the first Uniqlo store in Hiroshima, and today he owns over 2,000 stores across the world. He is considered the richest man in Japan.
In 2017, Tadashi Yanai was recognized by Forbes magazine as one of the 100 greatest entrepreneurial minds. He was named by TIME as one of the 100 most influential people in the world. He also received a Lifetime Achievement Award from CNBC, the world's leading financial news and information broadcaster.
In 2014, Uniqlo was awarded Retailer of the Year by the World Retail Congress, and Yanai was ranked by the Harvard Business Review among the Best Performing CEOs in the world.
Related Articles:
Author: Stefania Viti