Feel The Beauty and Spirit of Japanese Women in Kimono at Miki Katoh's Solo Exhibition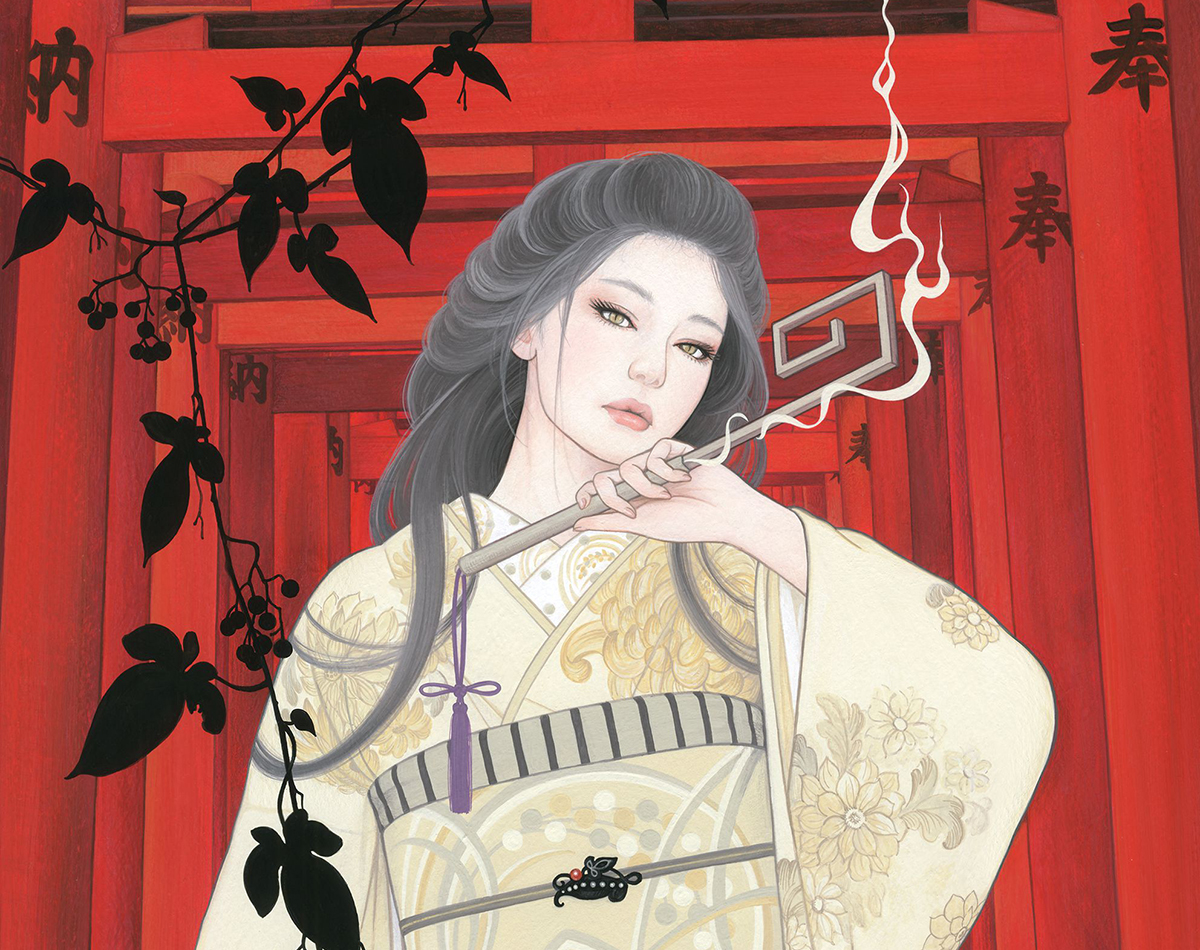 Miki Katoh is a Japanese artist who is truly dear to our hearts here at grape Japan. Her exquisite work "Auspicious Omens" graces the top of our website (in alternation with the work of Hiroyuki-Mitsume Takahashi).
As we've introduced before, Katoh's art, mostly painted in gouache on Watson paper, depicts beautiful women in kimono against backdrops of both modern and traditional architecture. The blend of old and new juxtaposes elements that are equally familiar and reminiscent of a bygone age, all of which are painted in splendid hues of colors.
Her work has been featured on book and CD covers, she has created children's books and most recently, she is collaborating with Kyoto kimono maker Kyoho Co., Ltd. on an original collection of kimono patterns called mizu tama tsubaki.
Solo Exhbition
Those who are visiting the Tokyo area in July will have the perfect opportunity to enjoy Miki Katoh's art since she will be having an exhibition.
Entitled Inori no Shūseki 「祈りの集積」("An Assemblage of Prayers"), her solo exhibition will run from July 13th to July 30th at Kiyoshi Art Space in Nishiazabu, Tokyo. One of the highlights of the exhibit will be her latest works on the theme of the famous Fushimi Inari shrine in Kyoto.
An Assemblage of Prayers
From the exhibition's website:
"After graduating from Joshibi University of Art and Design with specialization in painting, Miki Katoh initially worked freelance as an illustrator before deciding to devote herself to a career in painting. With her unique style, she has become one of Japan's representative painters. Beginning with her solo exhibit in Taiwan, she garnered attention in Asia and internationally.
The rest of the article can be viewed on our partner's website, grape Japan at "Feel The Beauty and Spirit of Japanese Women in Kimono at Miki Katoh's Solo Exhibition"