Recovering Through Interactive Art in Tohoku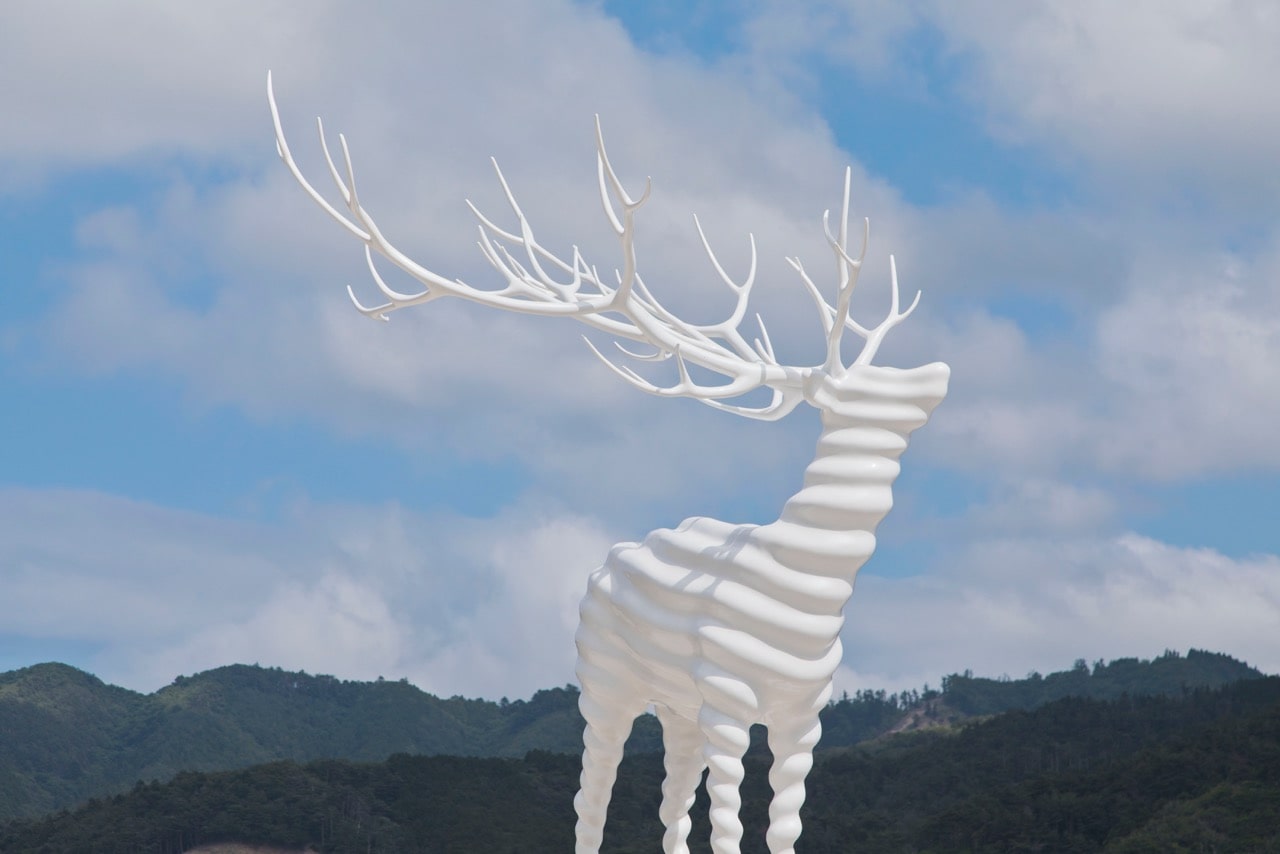 Tohoku has slowly been trying to get back on its feet since the triple disasters of March 11, 2011.
With many of its towns along the coast devastated and some declared unfit for return, residents have had to deal with both the immediate fallout and the slow path to recovery. How do you deal with such a level of destruction, and how do you help locals return to a semblance of normal life?
For some, the answer has been art.
SanFes Arts Festival Helps Paint the Way Forward
In the post-2011 years, multiple arts events have sprung up with Tohoku as both their location and focal point. They range from full-blown festivals to one-off installations, and often aim to take away attention from the tragedies.
How? By showing the region what it once was and proving it still is: a cradle of natural beauty, old traditions, and stunning crafts. Just a place that needs a bit more TLC for the moment.
One of these initiatives is the Sanriku International Arts Festival (SanFes).
Started in 2014 and held annually since, it presents a mix of Tohoku folk art and pieces from across Asia, with traditional folk art (geinō) of the Sanriku coast at its core.
The festival jumps around the Sanriku coast, with events in Hachinohe, Aomori in the far north, Miyako in Iwate, and then Ofunato in Miyagi Prefecture, towards the southern edge. One-off happenings are also scheduled in places in between.
The focus on regional arts means that local dances get their time in the spotlight, with 23 local arts troupes performing. Rather than only showing off their skills, though, the dance performances often act as workshops, so people can actually learn Tohoku's traditional arts themselves.
For example, the center of Ofunato, where the tsunami wiped out much of the town but somehow left the main theater standing, was the stage for several varieties of the Shishi Odori (Lion Dance), including the Maeda Shishi Odori with its distinctive masks. It's just one of the many exhibitions that intertwined Tohoku's rich heritage with its recent history.
Connecting with Asia
It's not all about the local, though: SanFes also looks to connect with arts groups from other Asian countries. They have a special link with Indonesia, and the province of Aceh in particular, which was also devastated by the 2004 Boxing Day tsunami.
This year, two groups of Indonesian Jathilan artists travelled up the Sanriku Coast, performing and offering workshops along the way. Previous years saw Indonesian gamelan players and Barong dancers come to the festival, all of which had the chance to interact with residents and share their experience of folk art, beyond tragedy.
SanFes Crowds and Access
Although the festival has been running for half a decade now, it's still under the radar of many. There were 3,500 visitors to the festival in 2019. The logistics of getting there may have played a part, as the railway along the Sanriku Coast had been destroyed by the tsunami as well.
Luckily, the railway reopened this year, meaning that future editions might see more visitors make the journey northwards. For now, you'll have most of the festival to yourself.
Details on programs and access to each of the participating regional cities can be found here.
The Reborn Festival
A slightly busier festival takes place later in the year. The Reborn Festival seeks to put the spotlight on Tohoku again, this time around the Oshika Peninsula, along with nearby Ishinomaki, one of the worst-hit towns in Tohoku.
Held for the first time in the summer of 2017, Reborn was co-fo
unded by Tatsuo Miyajima, then-vice president of the Tohoku University of Art and Design, as a response to the disasters. A cool 260,000 people visited its first edition, which lasted 51 days.
2019 is set to bring even more visitors.
Unlike Sanriku's SanFes, this festival focuses more on modern art. Think of it as a northeastern counterpart to the Setouchi Triennale, but with less people.
Bringing In All the Senses
Running for nearly two months, Reborn showcases art, music, and food, sometimes in the most unlikely of places. That includes the abandoned Oginohama Elementary School in the village of Momonoura.
For 2019, the school will house an all-night arts program curated by Takeshi Kobayashi. The village, meanwhile, is host to several arts pieces by the likes of Yayoi Kusama, Sebastian Masuda, and Tomoyasu Murata.
Food gets its time in the spotlight here. The team behind The Blind Donkey in Tokyo, Jérome Waag and chef Shinichiro Harakawa, are the festival's food directors, and there's a full gastronomy-focused program.
Think of it as a food tour of the area, and two different dining spots showcasing local ingredients as haute cuisine. It all culminates in a "food museum," where participants can show off what they have created with Tohoku's produce.
Reborn Festival Information and Access
The Reborn Festival boasts one of the clearer websites on how to access the festival cities, where to stay and what to do. Check here to learn more.
Balloon Concert Halls and Other Tohoku Arts Activities
Other art initiatives have been more temporary, but no less impactful.
The most visible of these was a huge purple balloon, conjured up by Michael Haefliger, director of the prestigious Lucerne Festival and a longtime lover of Japan, and Masahide Kajimoto, a Japanese music promoter. The old friends wanted to help out after 3.11 and cheer up locals with the power of music, but how do you do that without a proper place to play?
Well, you bring a concert hall to them.
With this in mind, they rallied architect Arata Isokaki and artist Anish Kapoor to design something, which resulted in a aubergine-coloured, 30-meter-tall inflatable concert hall. If you're based in Tokyo, it may look familiar: it was inflated outside of Tokyo Midtown for a short period in September 2017 as well.
The balloon hall was installed in several places across Tohoku between 2013 and 2015, providing an opportunity for musicians to perform their music in the recovering region, and for locals to have an artistic distraction.
Matsushima, close to Sendai, was the first place the Ark was inflated, with an orchestra of local children directed by Ryuichi Sakamoto being the first performers.
From there, the balloon went on tour, popping up in Sendai and Fukushima in subsequent years, all while featuring performances by top musicians. The aubergine-coloured bubble hasn't made it back since, but we're hoping it will make another trip for the 2020 Games, part of which will be held in Tohoku.
Why Not Go See Tohoku Yourself!
With such a plethora of art events in Tohoku, it's almost surprising that the region remains underrepresented with travellers to and in Japan. The earthquake may have been over eight years ago, but Tohoku could definitely still use a little love — and there's plenty of reason to head there.
How often do you still think of Tohoku? Would you consider attending a festival there? Let us know in the comments!
Author: Kirsty Bouwers