Figure Skater Yuzuru Hanyu Sets the Path for His Third Olympic Gold
All-time great Hanyu, a Sendai native, represents the Japanese values of honor, dignity and respect, and in addition to his talent, that is what people love about him.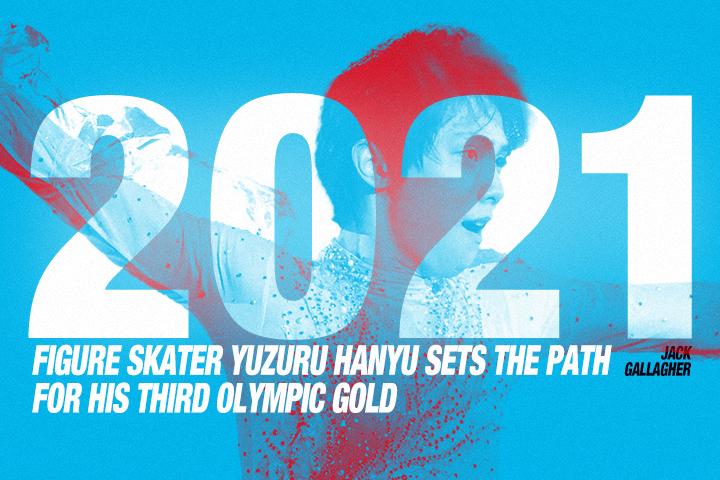 ~~


NAGANO ー Yuzuru Hanyu served notice that his bid for a third straight Olympic gold medal is on track and moving full steam ahead at the Japan Championships here on the last weekend in December 2020.

In 2021, he will continue his buildup to the 2022 Beijing Olympics where he will again seek to make history.
The superstar culminated his quest for a fifth national title with a majestic performance in his free skate to "Heaven and Earth" on December 26, that eliminated any doubts about his extended period away from competition or his fitness. Hanyu's winning total score was 319.36 points, which was nearly 35 points better than Shoma Uno in second place with 284.81. Uno's four-year reign as Japan champ came to an end.
Those fortunate enough to be in Big Hat for both his programs saw Hanyu competing at his best. His fusion of athleticism and artistry is what defines him as perhaps the greatest figure skater of all time.
Sweden's Gillis Grafstrom is the only man to win the gold medal at three straight Olympics (1920, 1924, 1928). That 92 years have passed since he achieved the feat attests to how difficult of an accomplishment it is. But the 26-year-old Hanyu has both the heart and desire to do it.
After enduring two injury-filled seasons in 2017-18 and 2018-19, Hanyu won all of his events last season except for the Grand Prix Final (where he finished second to American Nathan Chen) and the Japan Championships (where he came in second behind Shoma Uno).
So high is the bar that Hanyu has set, that he considered it a disappointing season.
"Last season with the All-Japan's and Grand Prix series, I wasn't able to grasp the feeling of growth and I also started to feel as though my conditions weren't enough nor equipped to remain competitive at matches anymore," Hanyu stated. "There was a split moment where I just was exhausted from competing. I think I'd like to overcome the sense of accomplishment and difficulties in the game."
In addition to his phenomenal ability and incredible poise, the Sendai native has been blessed with an amazing body. As the years pass, skaters generally gain weight and have difficulty executing jumps and elements that they did easily at a younger age, but not Hanyu. His physique looks the same now as it did 10 years ago.


Hanyu Awes Announcer Barton
International Skating Union Junior Grand Prix announcer Ted Barton, one of the foremost authorities in the sport, recognizes what a marvel Hanyu is.
"He is probably the greatest male figure skater of all time," Barton commented. "But the reality of life is that as we get older, it is harder to do. He is so incredibly talented. For me the most interesting thing will be to watch him try to produce what he did when he was younger at an older age, nearer the end of his career. That will be the victory. Whether it is a gold medal, silver or bronze, or whatever it is."
This year's Japan Championships illustrated that Hanyu is as powerful and graceful as ever.
"I think that he could win it (the 2022 Olympics). I would probably think of him as the favorite," Barton said. "But you've got Nathan, and Russia's Mikhail Kolyada is a completely different skater. I have been blown away by what he has done this year. We will see what he looks like in a year. I don't think he comes in the same category as Yuzuru at this point, but nobody has really.
"What will Yuzu produce?" wondered Barton. "It is a mystery and that is the great thing."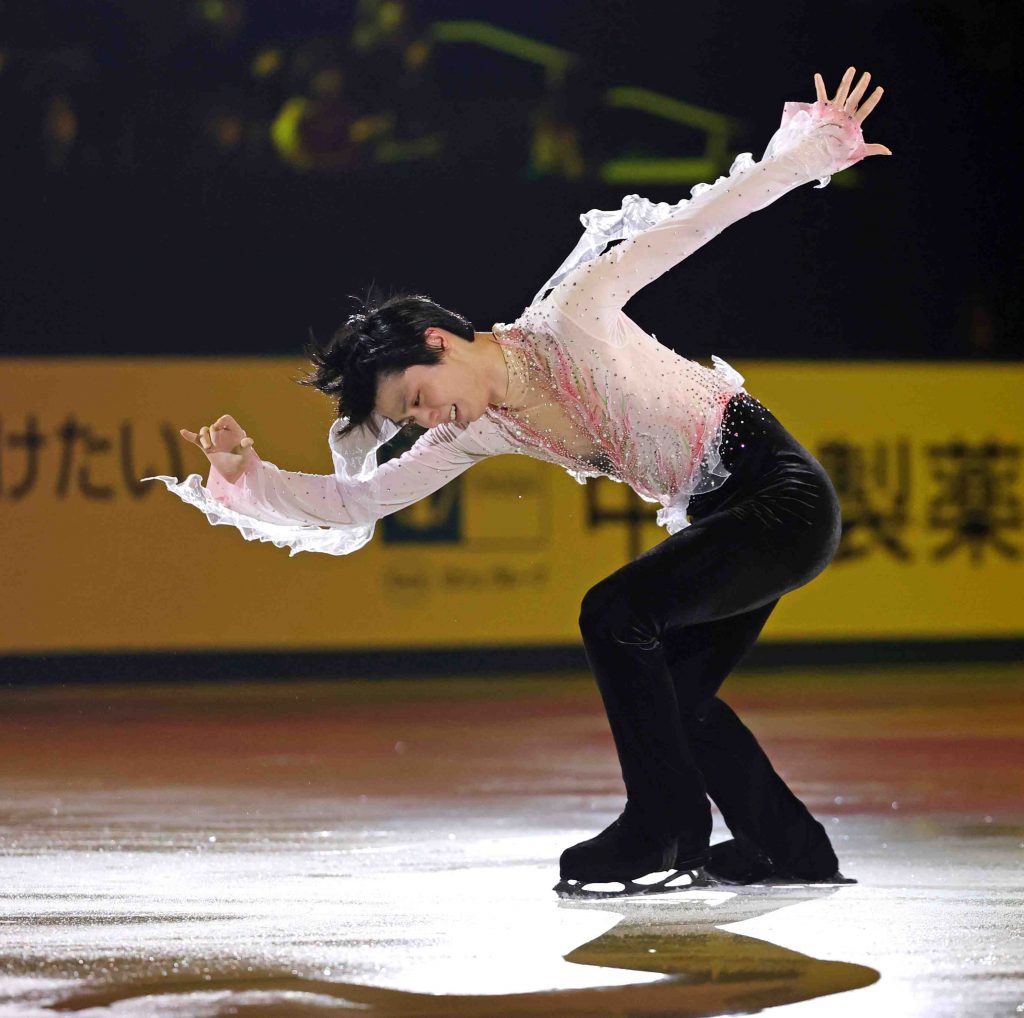 Back After a Long Layoff
Before the Japan Championships, Hanyu had not competed for 10 months, since winning the Four Continents Championships in Seoul in February. Barton believes the extended break could actually have benefited Hanyu.
"Perhaps the break because of (COVID-19) will provide a new energy for older athletes at a time when they needed it and could take it themselves," Barton said.
"Healing from injuries will be a benefit, but getting back to the difficulty that he did at a little bit of an older age, he will have to have the time to make sure he is building up properly. He is with such a good management team with Tracy Wilson and Brian Orser and all the people that work with him, that he will have the very best chance to be in the best condition."
Hanyu saluted his Canadian coaches, who he has been separated from for several months due to the pandemic, after his victory at the nationals.
"I am really glad that I was able to have a good performance, and even though I may have been alone for this stage, there were many people who had supported me through the journey and I cannot thank them enough," Hanyu commented.
The two-time world champion admitted that skating without a coach on site for several months has been a challenge.
"I have to say that anxious thoughts and doubts did definitely start to arise more throughout this process of directing myself for this length of time," Hanyu remarked. "There are times when I feel the links and connections that I have at heart, that surfaces especially since I'm training by myself now. I received a lot of words of advice and encouragement for this event, along with love and support from a far, and that is what I really want to express my gratitude for."


The Year Ahead
Hanyu gave his thoughts about the year ahead and what he wants to accomplish.
"By training by myself for a long time, I do have some tasks regarding my short program, as honestly speaking it was not a perfect performance," Hanyu stated. "But today I was able to skate for who I am and I was able to skate comfortably and I'm also sure that the audience was also able to watch me skate with ease.
"This gave me confidence for the way I've trained up until now and made me reassured that I've been able to train with the menu right for my body and its condition," Hanyu continued. "I want to brush up and continue to improve my training methods and further challenge myself with difficult jumps, while simultaneously avoiding injuries."
Barton noted that the limits skaters are pushing themselves to in the current era, there is always peril in play.
"When you are trying all those quads, I don't care how young or old you are, there is always a risk," Barton remarked. "They are hard to do. Really hard to do."
In a survey published in December by Hakuhodo, Hanyu ranked No. 1 overall among Japanese athletes in image among the public. He was also listed as first in honesty and charm.
Hanyu represents the Japanese values of honor, dignity and respect, and in addition to his talent, that is what people love about him.
So immense is Hanyu's stature now that it is on par with that of legendary Yomiuri Giants star Shigeo Nagashima at his height in the 1960s.
When asked if Hanyu had equaled the popularity of Nagashima back in the day, best-selling author Robert Whiting, who has lived primarily in Japan since 1962, acknowledges that Hanyu is in a galaxy of his own at this time despite there being many more options and athletes.
"It's close. But in the Nagashima era there weren't as many sports and sports stars to choose from," Whiting commented.



Legend Commands Respect From His Peers
The respect that Hanyu commands from his fellow competitors is also noteworthy in a sport that has shown it can be cutthroat.
Tomoki Hiwatashi, the bronze medalist at the U.S. Championships last season, whose parents hail from Kobe, was moved by what he saw from Hanyu in his free skate on Saturday.
"I have seen the video," Hiwatashi said. "Yuzu was amazing!!!"
Legendary skating writer Phil Hersh, who has covered every Olympics since 1980, is convinced that Hanyu could win another gold medal at the 2022 Beijing Games.
"Yuzu's history, most notably winning the 2018 Olympics after an injury had forced him off the ice for an extended period, makes it clear that counting him out for 2022 gold would be a big mistake," Hersh stated. "For better (two Olympic golds) and worse (injuries from pushing the envelope), he is a fierce competitor, still wanting and willing to challenge his limits."
Hersh pointed out that skating has changed immensely in the past 10 years, when American Evan Lysacek won the gold medal at the Vancouver Olympics without a quad in his programs.
"The sport has moved forward at a stunning pace since then, especially since 2014, and Yuzu has kept up with – and been among the leaders in – the change that has brought the quad lutz, quad flip and quad loop into the game."
Hersh also recognized that the break from competition this year has put Hanyu in better shape physically moving into the Olympic season.
"The time off may have given Yuzu the chance to let his body heal completely after years of pounding, with minor and major injuries," Hersh commented.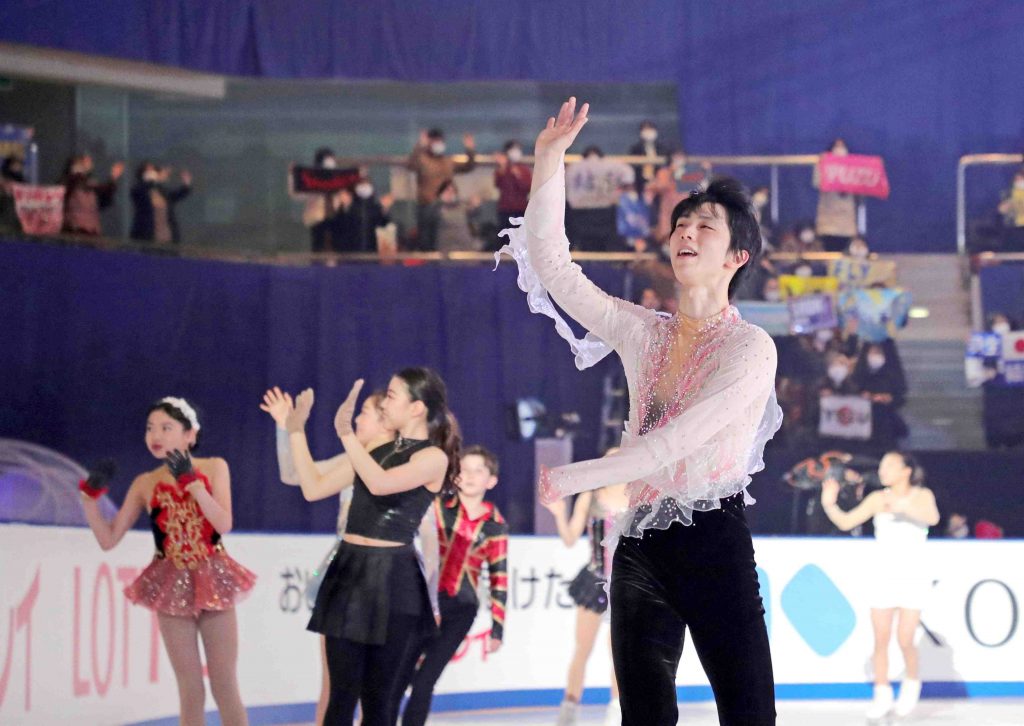 Chen Raises Profile Since 2018 Olympics
The 21-year-old American Chen is undefeated in the almost three years since the 2018 Pyeongchang Olympics, where he finished fifth after a calamitous short program. Hersh cites the fact that Hanyu and Chen are so far ahead of their competition as being significant.
"Another thing in his favor: at this point, it looks as if Yuzu has only one real rival, as he and Nathan have been in a league by themselves since the 2018 Olympics," Hersh remarked. "So he could capitalize on any mistake(s) by Nathan to win a third Olympic title."
Hersh then got specific in his analysis of what Hanyu will need to do to claim that third gold medal.
"If Nathan skates two clean programs, Yuzu will need to be as good overall, with a bigger technical element score, as he was at the 2015 NHK Trophy and Grand Prix Final to win in Beijing," Hersh said.
Hersh concluded his thoughts with a succinct statement.
"Should Yuzu win again, the GOAT (greatest of all time) question will be settled."

Author: Jack Gallagher

The author is a veteran sports journalist and one of the world's foremost figure skating experts.