FIGURE SKATING | Japan's Singles Skaters Absent Again From Training Facility
It appears that the Japan Skating Federation's strategy was to try and keep the skaters in Japan for as long as possible.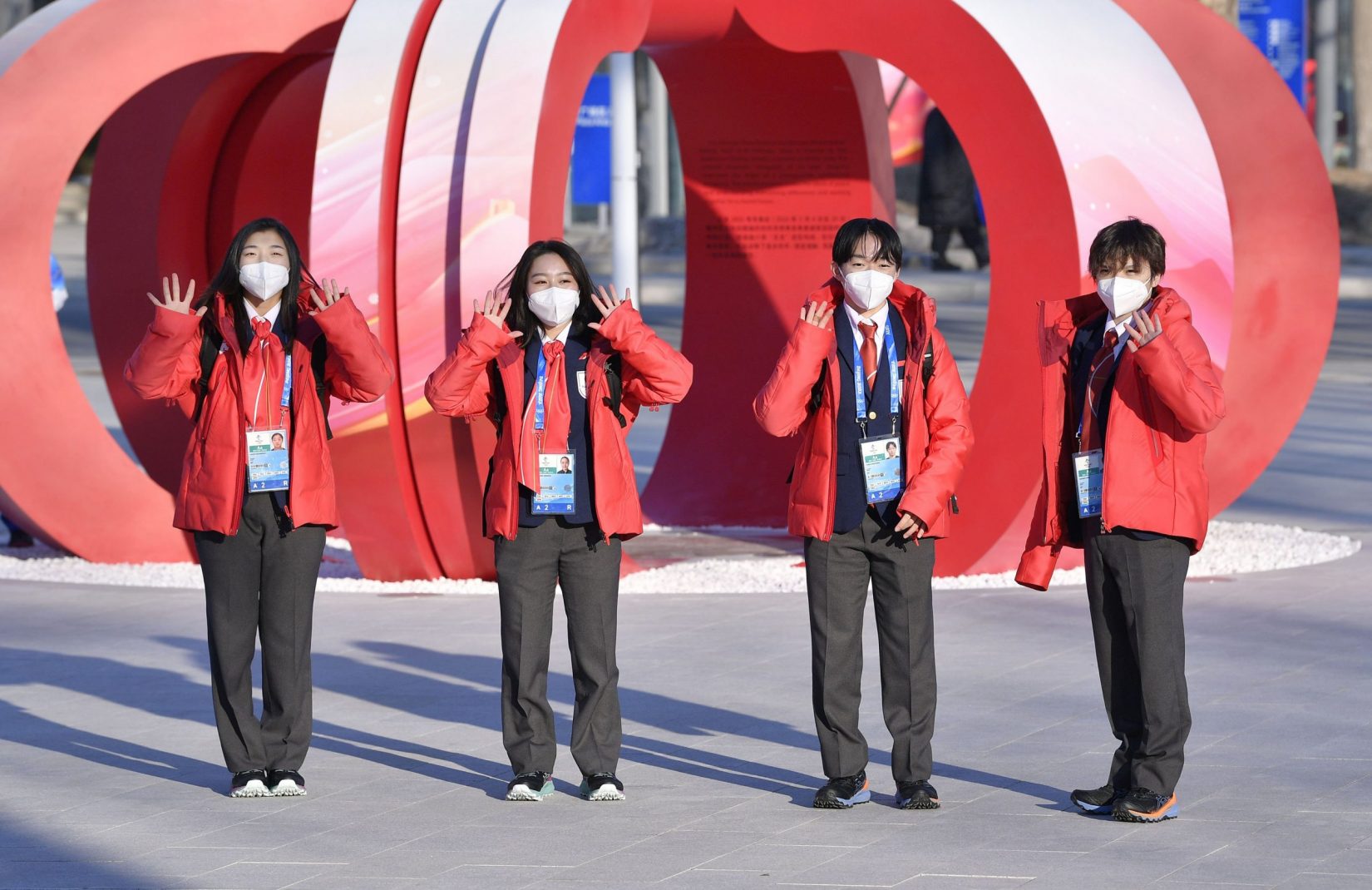 ~~
For the second straight day, the singles skaters for Japan's Olympic team did not turn up for training at Capital Indoor Stadium in Beijing.
Pyeongchang silver medalist Shoma Uno, last season's world silver medalist Yuma Kagiyama, Kaori Sakamoto and Wakaba Higuchi departed from Haneda Airport on Wednesday morning, February 2 and arrived at the Olympic Village before 5 PM local time. They could have trained the same night at the practice rink, but elected not to.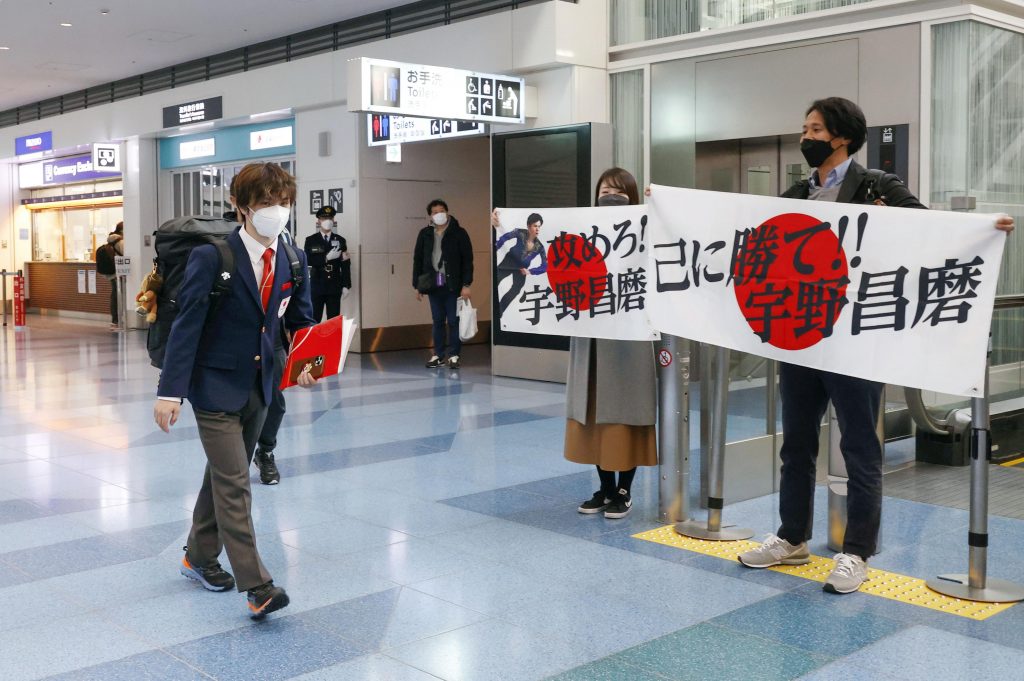 It appears that the Japan Skating Federation's strategy was to try and keep the skaters in Japan for as long as possible. But with the team event getting underway on Friday morning, one has to wonder about the wisdom of this move. Surely they would want to get in some practice on the Olympic rink.
By contrast, Nathan Chen and the U.S. team arrived on Saturday, January 29, a full four days before Japan. The Americans did have farther to journey, but saw the benefits of coming in early and getting acclimated.
The four Japanese singles skaters who arrived in the Chinese capital will most likely comprise the Hinomaru's squad for the team event, with two-time Olympic champion Yuzuru Hanyu and Mana Kawabe noticeably absent from the traveling contingent. The JSF is expected to announce the team on Thursday.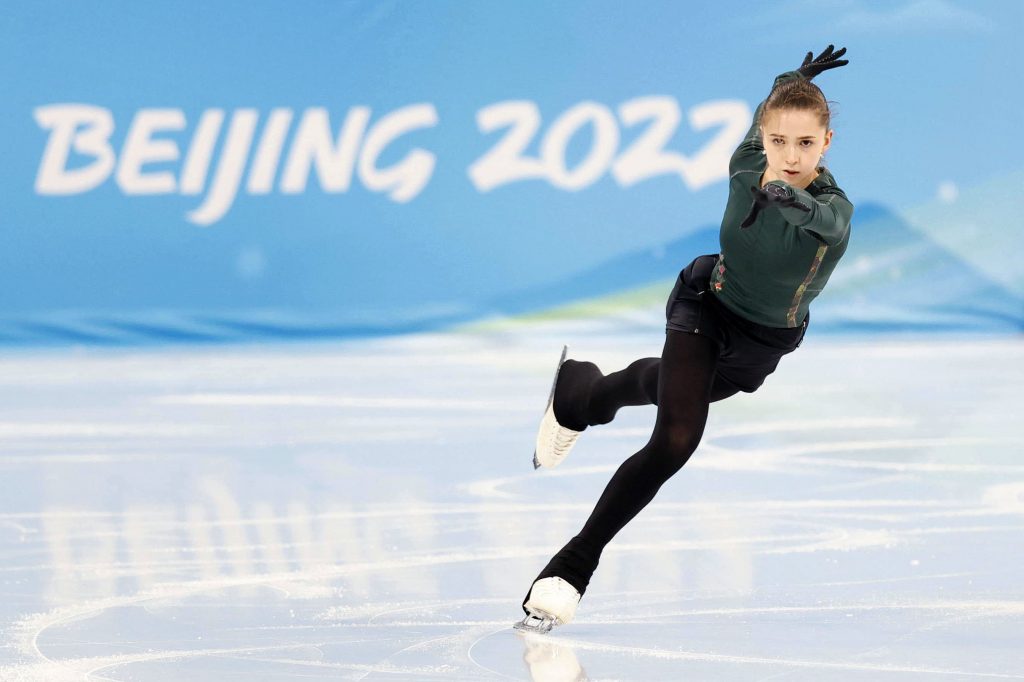 Meanwhile, Russia's powerhouse female team of Kamila Valieva, Anna Shcherbakova and Alexandra Trusova took to the ice for practice for the first time earlier on Wednesday. The trio, which is favored to sweep the medals in the women's competition, put on a show while working on their programs, landing quad after quad.

Dmitriev Considers Hanyu the Favorite to Capture Third Gold
Russian coach and two-time Olympic pairs champion Artur Dmitriev weighed in on Yuzuru Hanyu's chances at winning a third straight gold medal in an interview with Russian website rsport that was translated into English and posted on fs-gossips.com on Wednesday.
"I understand him (Hanyu) as an athlete and figure skating fan," Dmitriev stated. "But this quadruple axel will not help him at all. In my opinion, it would be better to focus on something else."
Dmitriev then elaborated on his concerns about the quad axel.
"Because Hanyu jumps the quadruple axel without half a turn ― with a big under-rotation," Dmitriev commented. "In this form, the jump can be assessed as a triple axel, performed with mistakes."

In Dmitriev's view, the race for the gold is a two-man chase between Hanyu and Nathan Chen. Dmitriev was asked if Hanyu can win if Chen makes no mistakes.
"If Hanyu also skates without mistakes, then yes," Dmitriev remarked. "If he starts trying to jump the quadruple axel, then no."
The interviewer then pointed out that Hanyu has not beaten Chen in a head-to-head competition since the Pyeongchang Games in 2018.
"That doesn't mean anything," Dmitriev declared. "Let's not forget that Hanyu is a two-time Olympic champion. All passing competitions have long been of no interest to him. He's interested only in the Olympic gold. And will Chen be able to skate clean at the Olympics? That's the question."
RELATED:
[ICE TIME] Yuzuru Hanyu Chasing Immortality with Quad Axel, Third Olympic Gold Medal


Author: Jack Gallagher
The author is a veteran sports journalist and one of the world's foremost figure skating experts. Find articles and podcasts by Jack on his author page, here, and find him on Twitter @sportsjapan.