[ICE TIME] Yuzuru Hanyu Chasing Immortality with Quad Axel, Third Olympic Gold Medal
"The Olympics are not a recital," Hanyu said. "It's a place you must win. For that reason, I'll be strongly determined."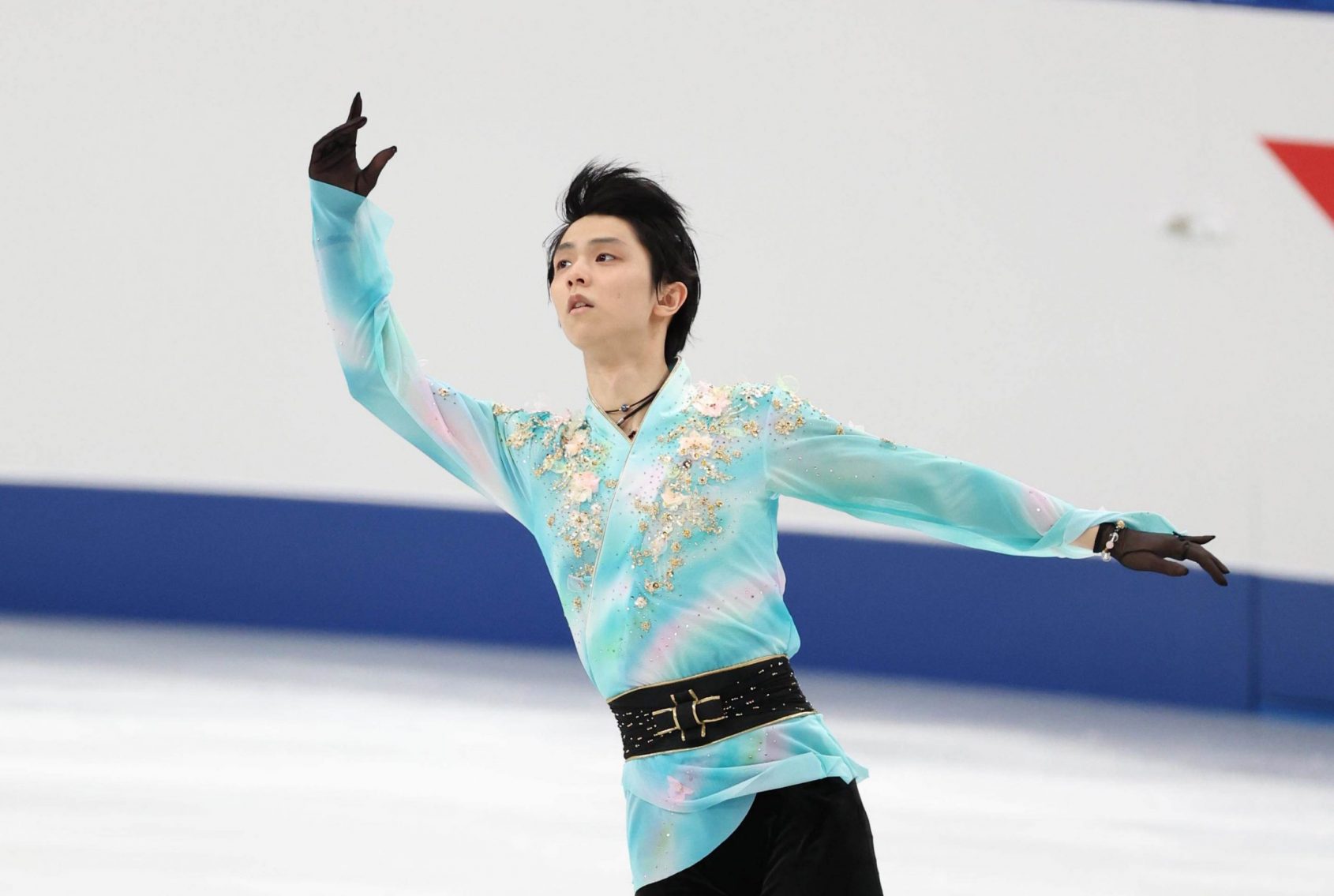 ~~
~
The day after his fantastic performance at the Japan Figure Skating Championships, which saw him win the title for a sixth time and attempt to land a historic quadruple axel, Yuzuru Hanyu made it clear that he is all-in on trying to capture a third Olympic gold medal.
Already a living legend at the age of 27, the Sendai native is going for one more bite at the apple. He could have retired at 23 after winning his second gold at the Pyeongchang Games. But the competitive fire of the skating genius still burned hot and he decided to forge on. For this the skating world is grateful.
Four years after becoming the first man in 66 years (since American Dick Button in 1948, 1952) to win two consecutive Olympic golds, Hanyu will now try to equal the record of the mythical Swede Gillis Grafstrom, the only man to capture the Olympic gold three times (1920, 1924, '28). Grafstrom achieved the feat some 94 years ago.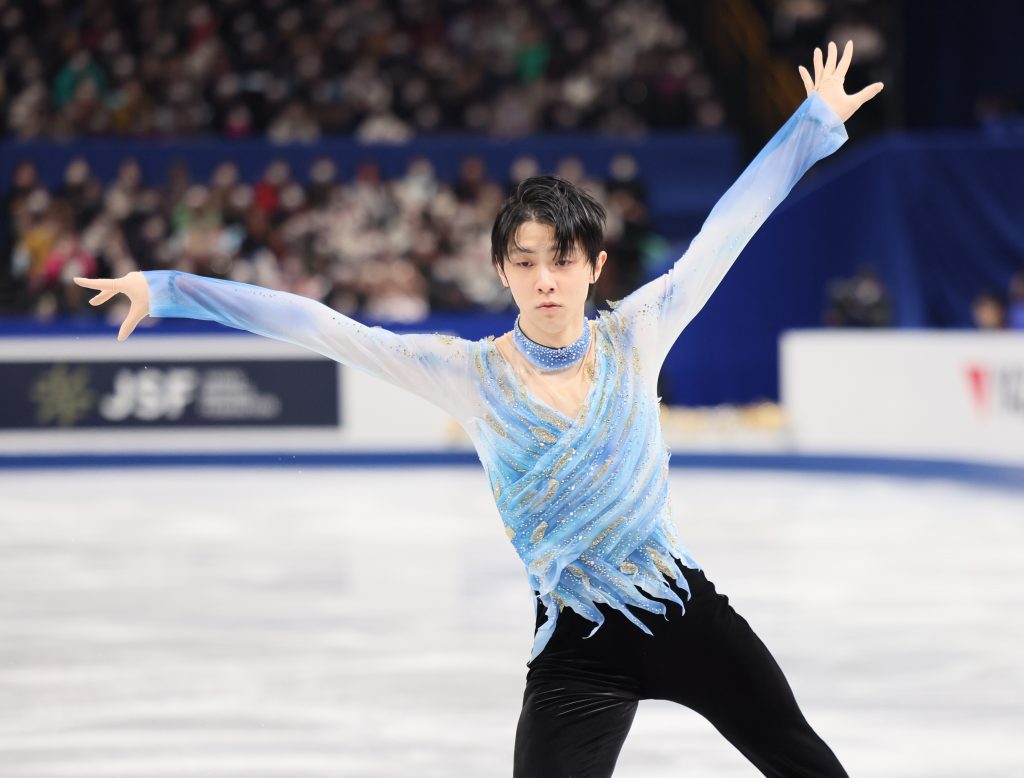 A third Olympic title and being the first to land a quad axel are lofty goals for Hanyu, but the superstar confirmed that he will not be holding back in the Beijing Games in February.
"The Olympics are not a recital. It's a place you must win," Hanyu stated in an online press conference on Monday, December 27, ahead of the Exhibition Gala that followed the Japan Figure Skating Championships in Saitama. "For that reason, I'll be strongly determined."
Hanyu's primary rival for the gold in China will be three-time American world champion Nathan Chen, who he has not beaten in a head-to-head matchup since Pyeongchang, where Chen finished fifth.
"I already have two consecutive Olympic championships, and I'm certainly afraid of losing it," Hanyu commented. "The probability of losing is definitely higher than the Pyeongchang Olympics at this moment. That's why I want to win with a strong determination again."
These are the words and actions of a true champion. Hanyu knows it won't be easy, but he will still go all out for it.
"After putting on the Japan team jacket, I will go to the Olympics and win," Hanyu remarked. "I have to win."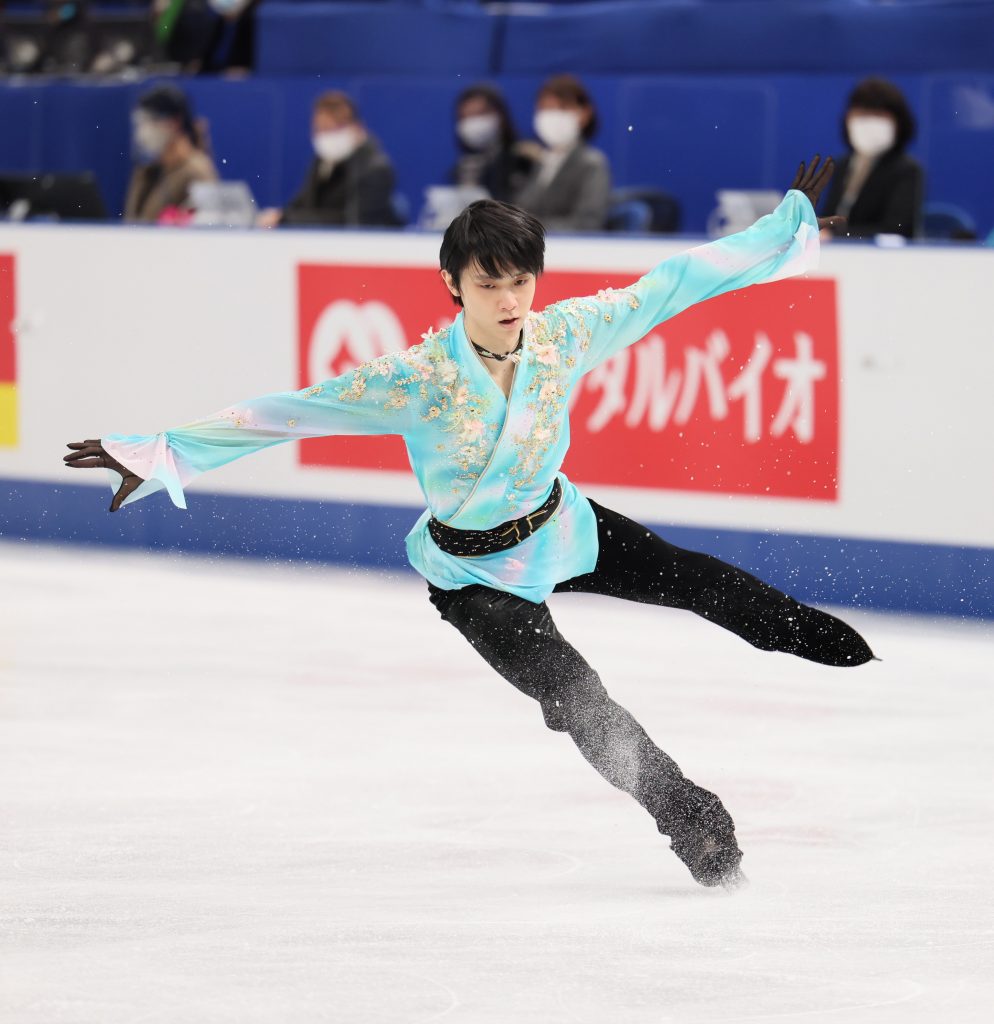 Hanyu then discussed specific plans for his Olympic programs.
"I want to make it a structure that can be soaked firmly with increased GOE (grade of execution)," Hanyu noted. "The composition of four-and-a-half revolutions [quad axel] and [quad] lutz and [quad] loop is not realistic.
"There's only one month from here, and all we can do is probably the axel. I want to work and practice."
Hanyu said even if the attempt at the axel was tabled, he could go in a different direction.
"If you're going to throw away your commitment to four-and-a-half revolutions, there are various other options," Hanyu stated. "I'm probably the best right now at expressing [myself] with music."
Hanyu was asked about Shohei Ohtani, who pitched and hit his way to the American League Most Valuable Player award for the Los Angeles Angels this past season, and if he has been influenced by Ohtani's performance.
"I respect Ohtani because it was difficult for him after the [elbow] surgery [in 2018]," Hanyu commented. "He has achieved what others have not. He did it by himself. He has opened up a new path. His performance is encouraging to me. Nobody has done the quad axel, I want to do it.
"It may be a world I haven't seen yet. In a way, I'm really encouraged to continue to challenge it by myself."
In the seasons that followed the Pyeongchang Games, Hanyu admitted that he was concerned he may have reached his peak as a skater.
"There were quite a few times when I thought that my growth stopped when I was about 24 to 25 years old, and when I couldn't skate my free program well," Hanyu said. "But I'm probably at my best now. Definitely."

Due to the pandemic, Hanyu has been training by himself in his hometown for the past two seasons, separated from coaches Brian Orser and Tracy Wilson in Toronto. Hanyu says the independence has helped him grow.
"That's probably because you can establish your own training method. I was able to plan by myself," Hanyu remarked. "As Hanyu Yuzuru with training, I know how to do it. That is the biggest thing."
Hanyu feels that he could have landed the quad axel three seasons ago.
"Honestly the season after Pyeongchang I could do it," Hanyu stated. "I didn't realize how difficult the quad axel was. I concentrated on practicing for it, but I was often injured. Quads were difficult."
It is such a pity that due to the pandemic foreign fans won't be allowed to attend the Olympics, as Hanyu's legion of supporters would have given him a big boost.
It should be an incredible battle in Beijing. Anybody who is counting Hanyu out is making a big mistake.
I keep thinking about Al Oerter, the American discus champion from the 1950s and 1960s. Four times he went into the Olympics (1956, 1960, 1964, 1968) as the underdog, and came away with four gold medals. A record still unequaled in that event. Great athletes rise to the occasion at the biggest moments, and Hanyu is one of them.
Hanyu's physical talent is truly extraordinary, but it is his huge heart and fighting spirit that have always resonated the most with Ice Time.

Miura Displays Great Potential
Kao Miura's performance in finishing fourth in Saitama was very impressive. The 16-year-old, who won the Japan junior crown last month in Nagoya, showed on the big stage that his potential is enormous as he landed three quads in his free skate to "Poeta."
Watching Miura grow these past few seasons has been a real treat for fans and Ice Time. He has the ability to become one of the top skaters in the world.
"I was very nervous, but I think I'll get 100 points because I was able to put out everything I have now," Miura commented after his free skate. "Four years from now, I will be in a position to compete for the Olympic team and I will do my best to make use of this year's experience."
Miura is an alternate for the Olympic team this time, but is a solid bet to be on the squad for the 2026 Olympics in Turin.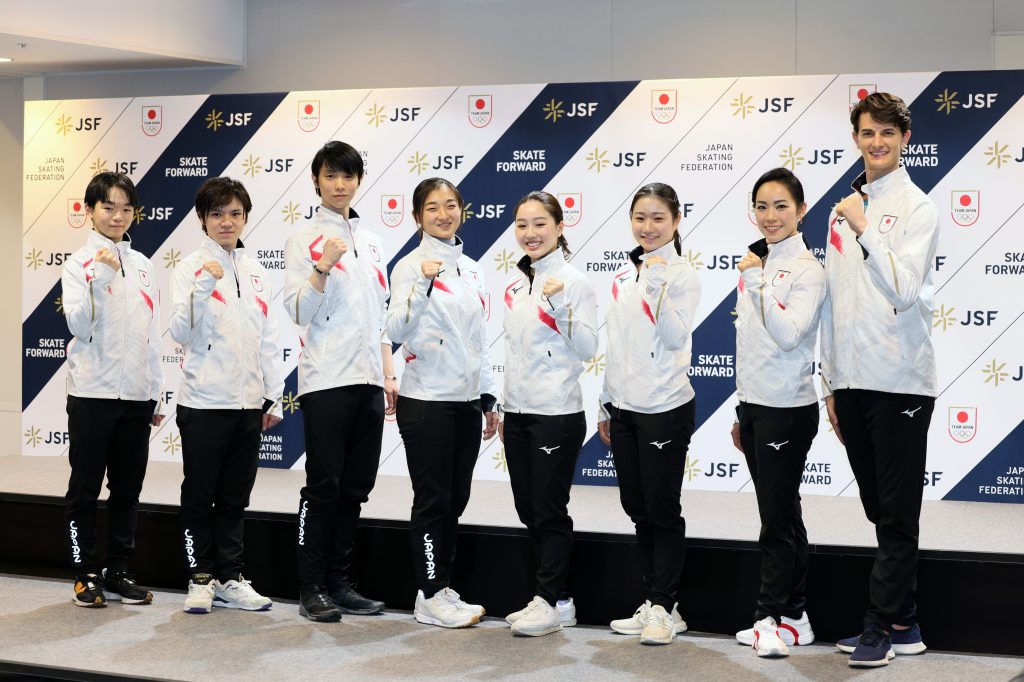 Olympic Team Selections
Following the men's free skate on Sunday night, the Japan Skating Federation announced the teams for the Olympics, world championships, and other upcoming competitions.
Controversy arose immediately over the selections for Beijing. The men's team was straightforward with Hanyu, Shoma Uno, Yuma Kagiyama.
The first two choices for the women's team of Kaori Sakamoto and Wakaba Higuchi were automatic. The third selection of Mana Kawabe, who was third at the Japan Championships, came as a bit of surprise.

The 17-year-old Kawabe impressed with her triple axels in both the short program and free skate to make the podium. She was named to the Olympic team over Mai Mihara, who struggled in her free skate and came in fourth.
Mihara's body of work this season was certainly worthy of selection, with fourth-place finishes at her two Grand Prix events and the Japan Championships, but the JSF chose to look to the future and go with Kawabe. Being passed over must have been even more disappointing for Mihara, with her best friend and training partner Sakamoto leading the team.
The bigger controversy came with the naming of the ice dance team. Four-time national champions Misato Komatsubara and Tim Koleto got the nod after their narrow victory over Kana Muramoto and Daisuke Takahashi in Saitama.
This decision appeared to defy logic, however, as Muramoto and Takahashi have received higher scores from international judges this season. The Japan Championships were judged solely by a Japanese panel.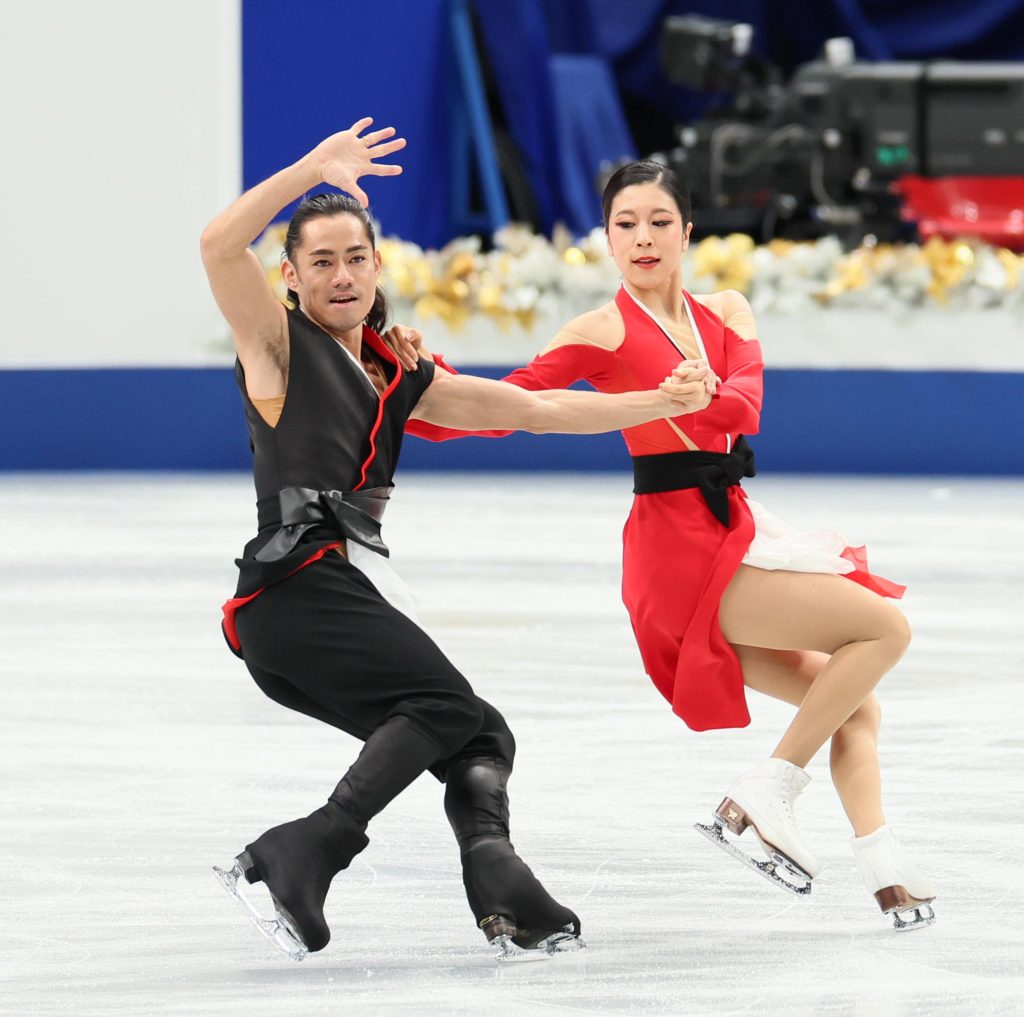 Ice Time spoke with several skating sources both in and outside of Japan before the decision was made, and all those people were certain that Muramoto and Takahashi would be the choice.
The key issue here is that Japan will have a legitimate chance at winning a medal in the team event in Beijing, where every point will count. The reputations of Takahashi, a former singles Olympic medalist and world champion, and Muramoto, who skated in Pyeongchang, would resonate more with an international judging panel than Komatsubara and Koleto.
Komatsubara and Koleto, though successful domestically, have never medaled on the GP circuit, and came in 21st and 19th in their two previous appearances (2019, 2021) at the world championships.
The alternates for the Olympic team are:

Men – Kao Miura, Kazuki Tomono, Sena Miyake
Women – Mihara, Satoko Miyahara, Rino Matsuike
Ice Dance – Muramoto/Takahashi
Additional Assignments for Upcoming Events
2022 World Championships
Japan's team for the 2022 world championships from March 21-27 in Montpellier, France, is:
Men – Hanyu, Uno, Kagiyama
Women – Sakamoto, Higuchi, Kawabe
Pairs – Miura/Kihara
Ice Dance – Muramoto/Takahashi
The alternates are:
Men – Miura, Tomono, Miyake
Women – Mihara, Miyahara, Matsuike
Ice Dance – Komatsubara/Koleto
Four Continents
Japan's team for the Four Continents Championships from January 18-23 in Tallinn, Estonia, is:
Men – Miura, Tomono, Miyake
Women – Mihara, Miyahara, Matsuike
Ice Dance – Muramoto/Takahashi
The alternates are:
Men – Shun Sato, Sota Yamamoto, Koshiro Shimada
Women – Yuhana Yokoi, Mako Yamashita
Ice Dance – Rikako Fukase/Oliver Zhang
World Junior Championships
The Japan team for the world junior championships from March 7-13 in Sofia, Bulgaria, is:
Men – Miura, Sato, Tatsuya Tsuboi
Women – Rinka Watanabe, Rion Sumiyoshi
Ice Dance – Nao Kida/Masaya Morita
The alternates are:
Men – Lucas Tsuyoshi Honda, Nozomu Yoshioka
Women – Matsuike, Hana Yoshida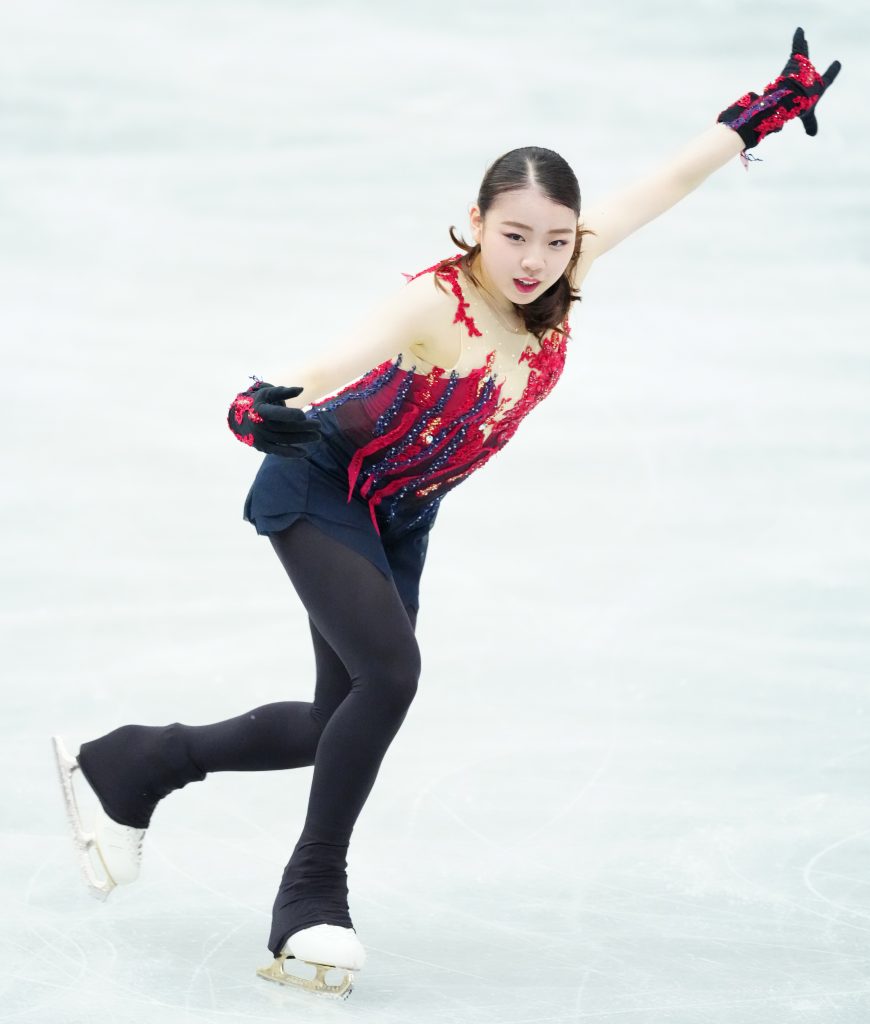 Kihira Shows Class in a Difficult Moment
Two-time Japan champion Rika Kihira has been sidelined this season due to a right ankle injury. As a result, Japan's best hope for a medal in the women's singles at the Olympics won't be there.
Kihira watched the Japan Championships on TV at home in Nishinomiya, Hyogo Prefecture, and sent her fellow skaters a nice message via Twitter on Sunday night:
"Congratulations to everyone under great pressure. I was very impressed watching the event on TV. I will be able to heal my injuries as soon as possible and come back even stronger!!! I will do my best too!"


Author: Jack Gallagher
The author is a veteran sports journalist and one of the world's foremost figure skating experts. Find articles and podcasts by Jack on his author page, here, and find him on Twitter @sportsjapan.