FIGURE SKATING | Miura, Kihara Make History at Worlds Despite Struggles in Free Skate
They became the first all-Japanese pairs team to medal at the world championships, finishing in second place.
~~
It was an historic night for Japanese skating on Thursday, March 24 as Riku Miura and Ryuichi Kihara became the first all-Japanese pairs team ever to earn a medal at the world championships when they captured the silver in Montpellier, France.
Alexa Knierim and Brandon Frazier of the United States won the gold with a total score of 221.09 points. It was the first world title for the US in pairs in 43 years, since Tai Babilonia and Randy Gardner were victorious in 1979 in Vienna.
Miura and Kihara's final tally in second place was 199.55. Canada's Vanessa James and Eric Radford claimed the bronze with 197.32.
Miura and Kihara are just the second pairs team representing Japan to medal at the worlds. Narumi Takahashi and Mervin Tran (a Canadian) earned the bronze at the 2012 worlds in Nice for the Hinomaru.
Miura and Kihara were in third place after the short program, behind Knierim and Frazier, who were in first, and their American teammates Ashley Cain-Gribble and Timothy Leduc, who were second.


Miura and Kihara performed to "Woman" and struggled through an error-filled free skate that saw Miura double a planned triple toe loop, under-rotate a triple salchow, then fall on a throw triple loop. After the miscues, it appeared like Miura and Kihara would still hold on to their spot on the podium and take home the bronze.
However, Cain-Gribble fell during her routine with Leduc and hit her head on the ice. She was removed on a stretcher after being unable to continue. As a result, Miura and Kihara were able to move up and grab the silver.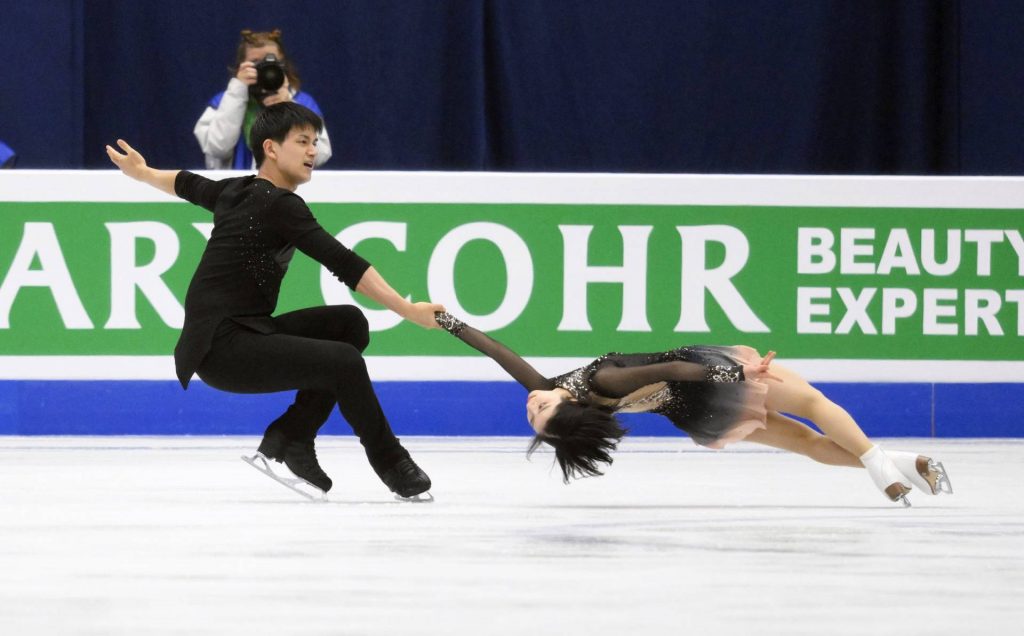 Despite winning the medal, Miura confessed that she was disappointed with her effort this night.
"Now we have secured the medal, but I don't think our performance was worth winning a medal today," Miura stated. "We regret our performance today, so next season I want to push ourselves hard and to the very end and we want to practice hard."
Kihara hoped the result would inspire youngsters to take up pairs going forward.
"I'm happy and hope the next generation will find interest and want to challenge the pairs discipline," Kihara commented.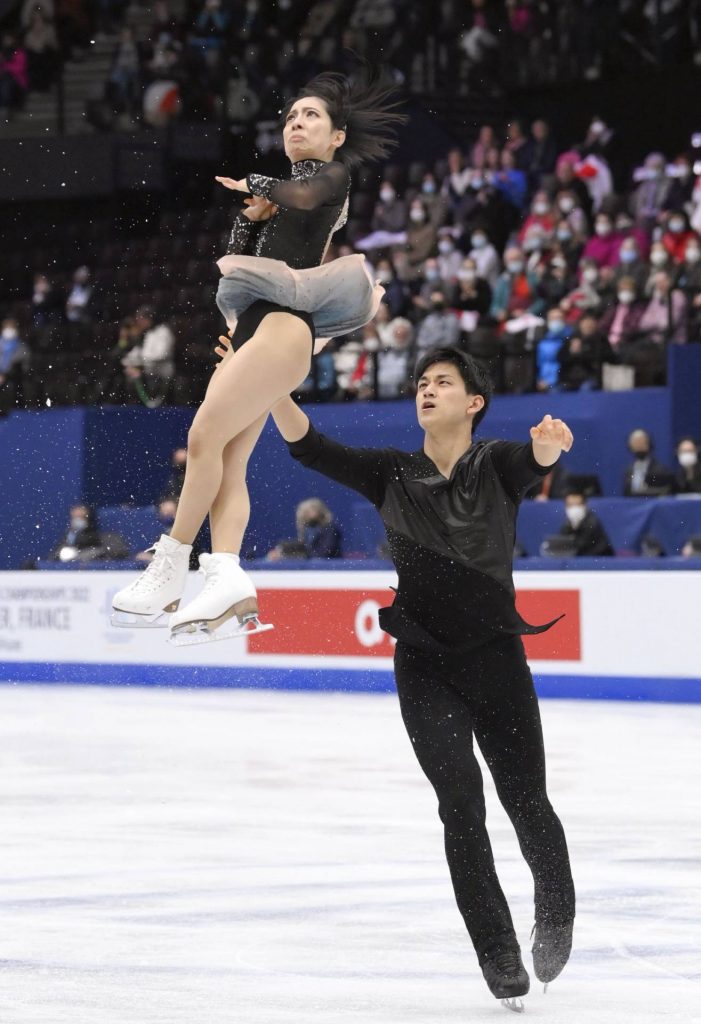 Miura was especially hard on herself despite the result.
"All my weaknesses have come out," Miura remarked. "I'm very happy with the medal, but I have a lot of regret."
Kihara was philosophical with his analysis.
"It's difficult to do it perfectly every competition," Kihara noted. "I didn't practice well [this week]. I want to connect that regret to next season."
Follow Jack and the top figure skating news on our dedicated sports website, SportsLook.


Author: Jack Gallagher