[Gamer's World] Players Review-Bomb Gran Turismo 7; Ghostwire Tokyo's Ikumi Nakamura Reveals New Venture
Gamers around the world had been happy with the PlayStation 5 showcase and blockbuster Gran Turismo 7 ー until a mandatory patch on March 17.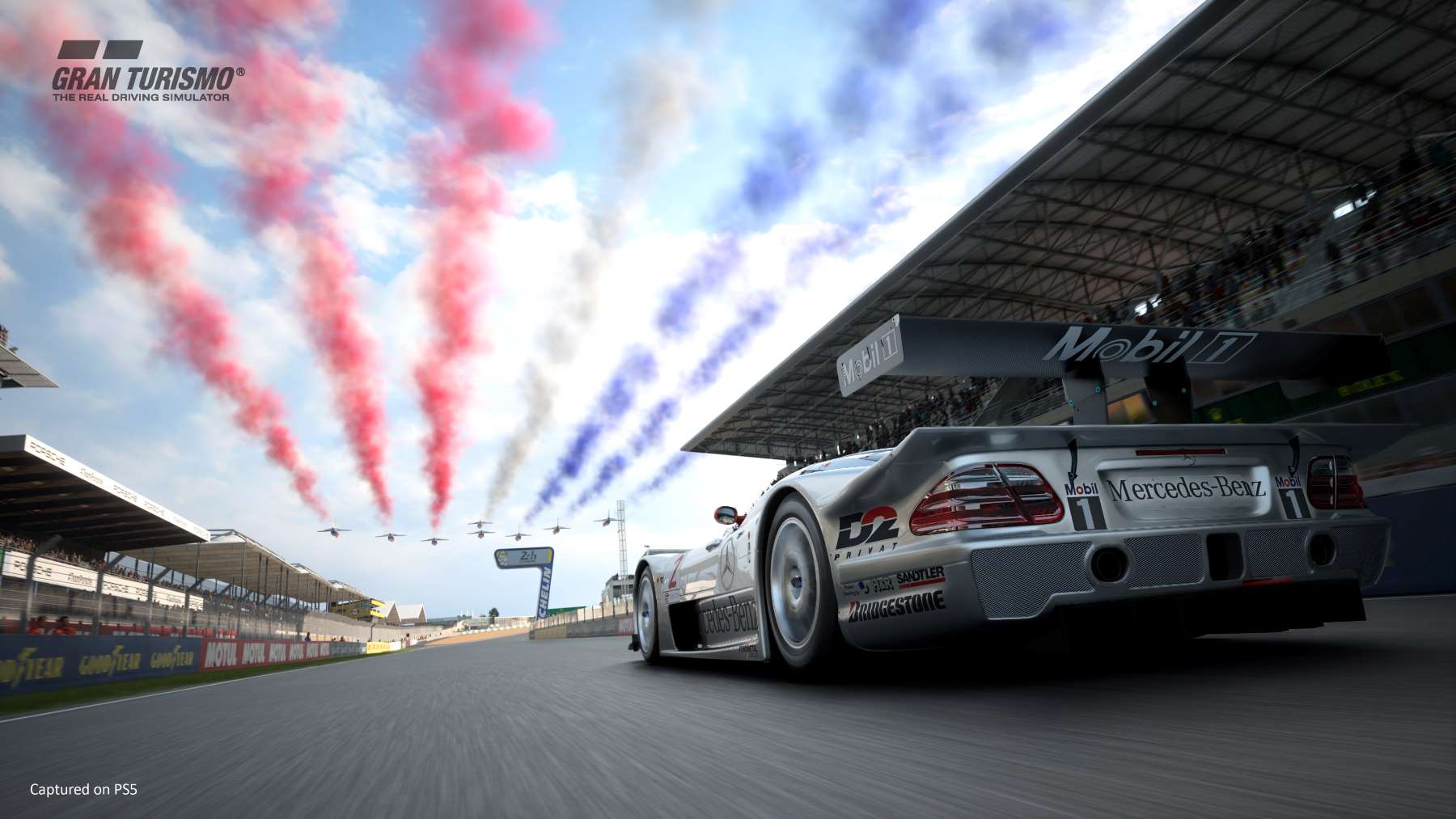 The blockbuster videogame rush of early 2022 is finally starting to slow down. But March still threw up a couple of massive Japanese titles for us to cover at the gaming news site I run, IGN Japan.
Gran Turismo 7 is the latest in PlayStation's revered racing game series, developed by Tokyo-based studio Polyphony Digital and produced by car-loving veteran developer and CEO Kazunori Yamauchi. The new game has been several years in the making, and was embraced upon its March 4 release as a showcase for the power of PlayStation 5.
On Metacritic, a website that aggregates critic review scores to give an average, the game earned a very respectable 87%. And on IGN Japan our reviewer Hiroaki Mabuchi gave it an 8/10 score, writing, "Gran Turismo is back with better visuals than ever, offering a wide array of content for both die-hard fans and newcomers."
But in a world where videogames receive regular updates, good reviews are not necessarily forever. Gamers around the world had been happy with Gran Turismo 7, until a mandatory patch on March 17 that drastically reduced the number of points players earned from participating in races – points that can be spent on unlocking better cars.
It would now take many dozens of hours longer to access the best vehicles, unless players opted to spend real-world money on them instead. It felt to players as though Sony was trying to push them into spending more to get the most out of a game that they had already paid $70 to buy.
Cars in GT7 were already more expensive to unlock than in previous entries. So the March 17 update caused a flare of anger among fans, compounded by an extended 24-hour period of server maintenance on March 17 and 18 that rendered the game mostly unplayable until it ended.
Users began review-bombing the game, which means they took to Metacritic's user reviews section to deliver their own low scores. The result: the game currently sits at a 1.8/10 score, the lowest of any game Sony has ever released.
It's an unfortunate situation that Sony could have avoided by, well, not updating the game to make cars harder to unlock. It's definitely a strange thing to do so soon after launch. And players will understandably be upset when the game they just paid $70 for suddenly makes it harder to access content without paying extra for it.
Yamauchi has promised the situation will be addressed, but we're still waiting for details on what that actually means. Review-bombing is problematic for many reasons, but this is the latest in a long line of examples of players making their dissatisfaction heard.
At the very least, our readers on IGN Japan have been interested in these updates ー and in the game itself. A gameplay video we published recently has earned 485,000 views and rising. It's followed by another that is around 200,000 views, while an article we published detailing the best steering wheel accessories to use when playing Gran Turismo 7 was one of the most-read articles on our site in March. It will be interesting to see how the game's reputation fares over the next few months.


Finding the Ghostly Side of Tokyo
Another big game this month was Ghostwire Tokyo, released on March 25. Although the game is published by Western giant Bethesda, it was developed here in Japan by Tango Gameworks, the studio founded by Resident Evil creator Shinji Mikami.
Ghostwire Tokyo is, as its name suggests, set in the Japanese capital city – a version of Tokyo in which all the humans have suddenly disappeared, replaced by an infestation of ghostly creatures, which you must combat using flashy magical powers.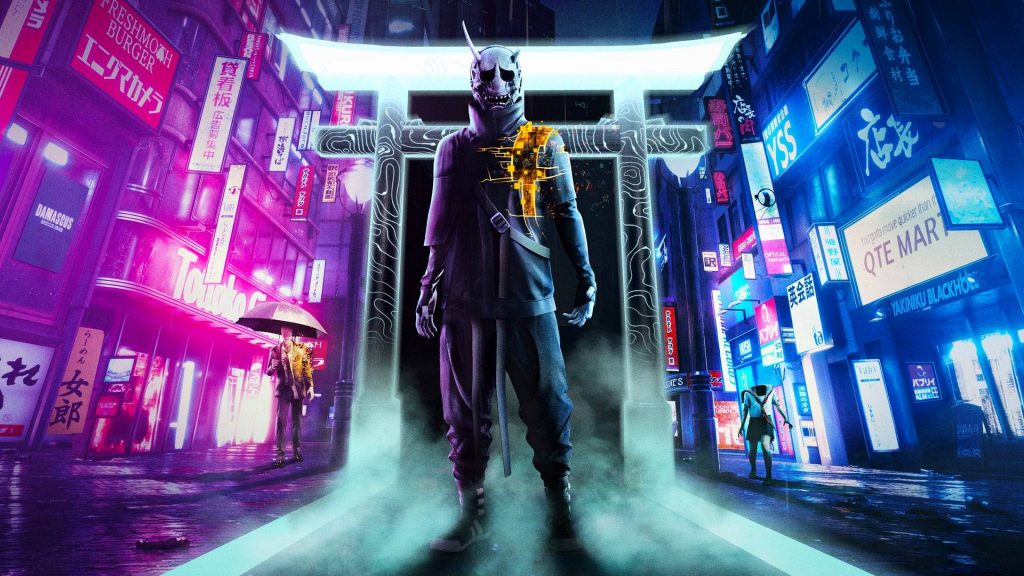 Ghostwire Tokyo reviewed fairly well, sitting at 75% on Metacritic. And almost all critics were quick to praise its imaginative and mysterious recreation of Tokyo. Our editorial team at IGN Japan felt the same way – after all, Tokyo is our home, and we can attest to the incredible level of authentic detail that has gone into this open-world environment. One of our editors, Esra Krabbe, delivered a 90-minute gameplay livestream in which he showed off the game and praised how alive its streets feel, despite being inhabited only by spirits.
Personally, I haven't had a chance to play Ghostwire Tokyo yet, but it's high on my list. The game's combination of spooky occult atmosphere and flashy neon magic effects are right up my alley, and I can't wait to explore this supernatural Shibuya for myself.
Ghostwire Tokyo was originally the project of developer Ikumi Nakamura, a one-time employee of Tango Gameworks and protegee of Shinji Mikami. It was Nakamura who first announced the game to the world onstage at Bethesda's showcase at E3 2019, an appearance that earned Nakamura instant fame for her excitable demeanor and infectious body language. In fact, Nakamura had worked in the background as an artist and designer on revered games such as Okami and Bayonetta, but the reveal of Ghostwire Tokyo at E3 2019 was her first step into the spotlight.
Nakamura ended up leaving Tango Gameworks about a year later. And this month, IGN helped her to reveal her brand new game studio: Unseen. The team at IGN Japan filmed an interview with Nakamura at her under-construction studio in Tokyo, where she told us about her ambitions for Unseen.
"The Tokyo studio will act as a terminal," she told us. "A place where different cultures intersect. A hub for artists to gather. We want to transcend various medium beyond the realm of video games."
Unseen is a fascinating studio for several reasons. For one, the raw creative force that is Ikumi Nakamura: She is one of Japan's most eccentric and talented game designers, with a unique style that takes in horror, fantasy, sci-fi and mystery in equal measure.
Also, there are a shockingly small number of game development companies in Japan with a female CEO, and Nakamura told us she is consciously building a multicultural team made up of many nationalities and worldviews. She told us, "A mix of cultures can be a breeding ground for new ideas, which is the real joy of starting a new studio." I'm excited to see how this manifests when Nakamura is finally ready to announce Unseen's first game – whenever that may be.


Daniel Robson is chief editor of videogame news site IGN Japan. Read his series Gamer's World on JAPAN Forward, and find him on Twitter here.