FIGURE SKATING | Nathan Chen Trains For Fourth Straight Day In Bid For Gold In Beijing
The three-time world champion says he'll do five quadruple jumps in his free skate next week.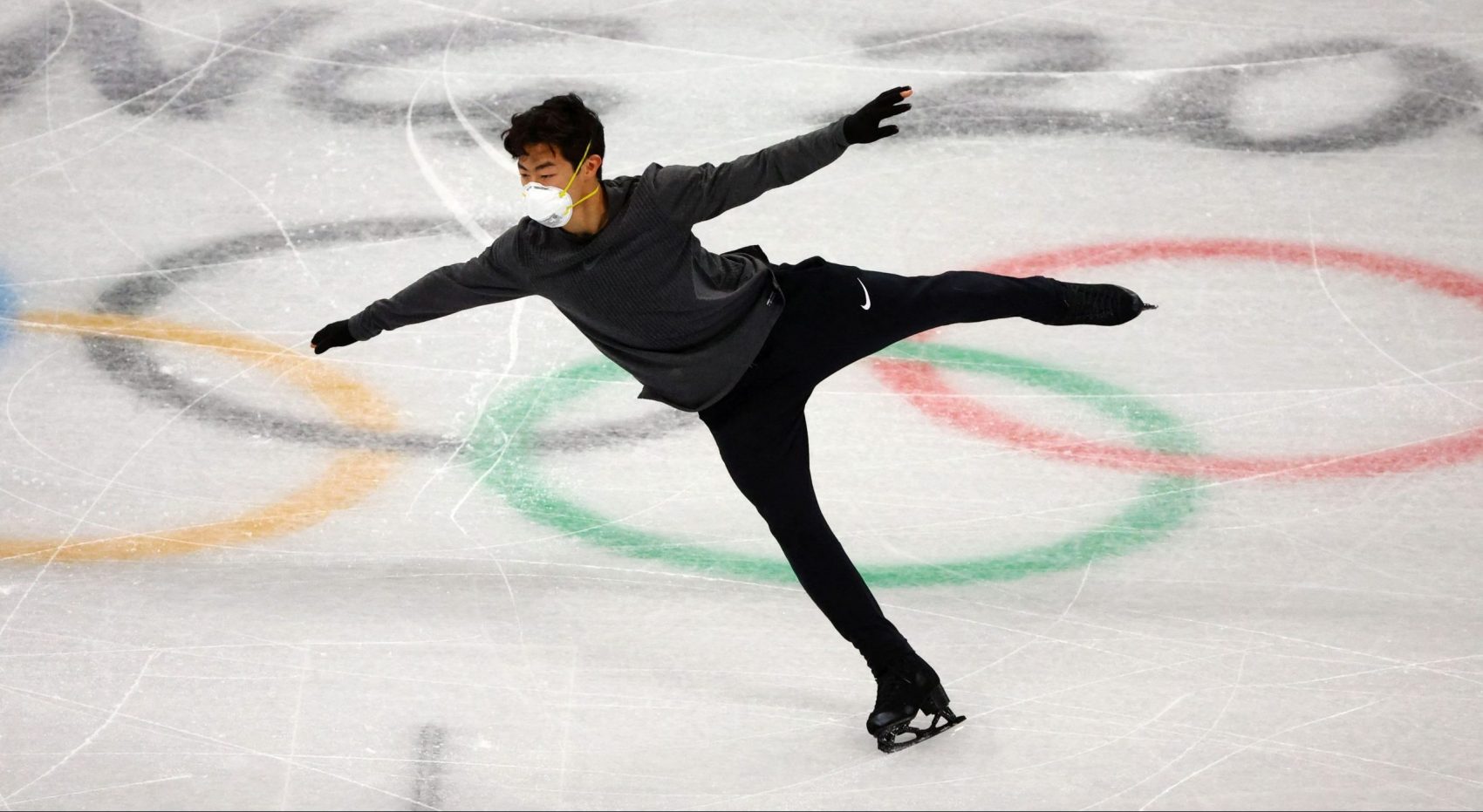 ~~
Three-time world champion Nathan Chen participated in the morning session on Tuesday, February 1 at Capital Indoor Stadium and worked on his short program to "La Boheme" with a jump layout of quad flip, triple axel, quad lutz/triple toe combination all the while wearing a mask.
After practice Chen was asked by a Russian reporter what he thought of the Russian Olympic women's team of Kamila Valieva, Anna Shcherbakova and Alexanda Trusova.
"They are amazing," Chen replied. "I'm glad I'm not competing with them."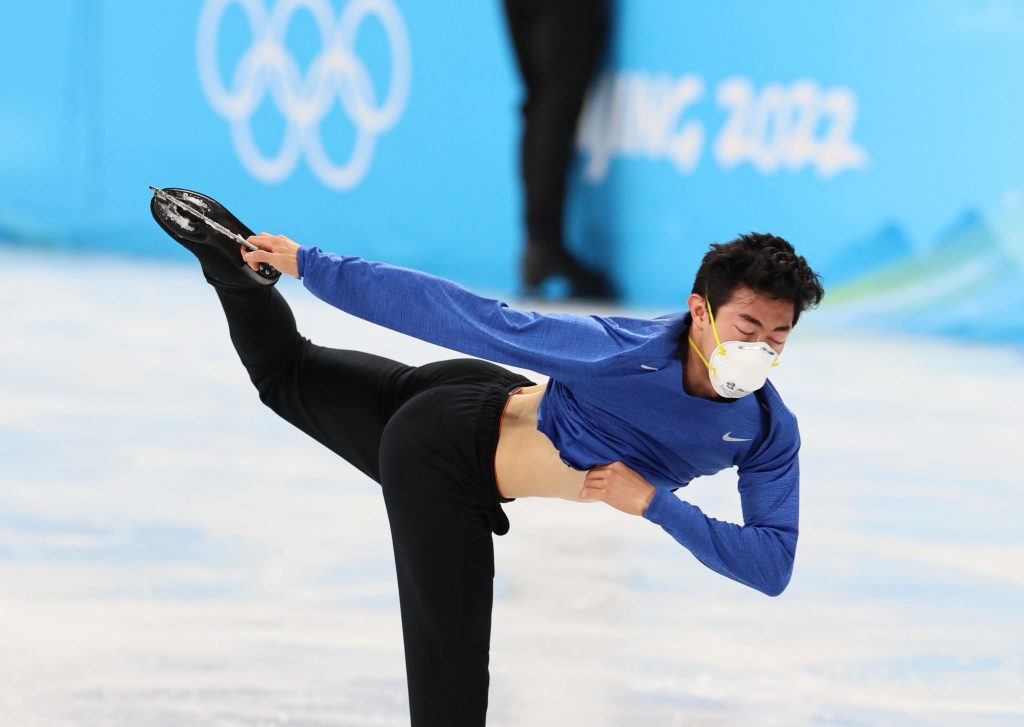 Chen, who trained for the fourth straight day, was also questioned about the number of quads he is planning for his free skate to "Rocket Man" next week.
"I won't do it six times. Five," remarked Chen, who arrived in Beijing on Saturday and began practicing the same evening.
The Japanese men's trio of Yuzuru Hanyu, Shoma Uno and Yuma Kagiyama did not appear for either training session on Tuesday.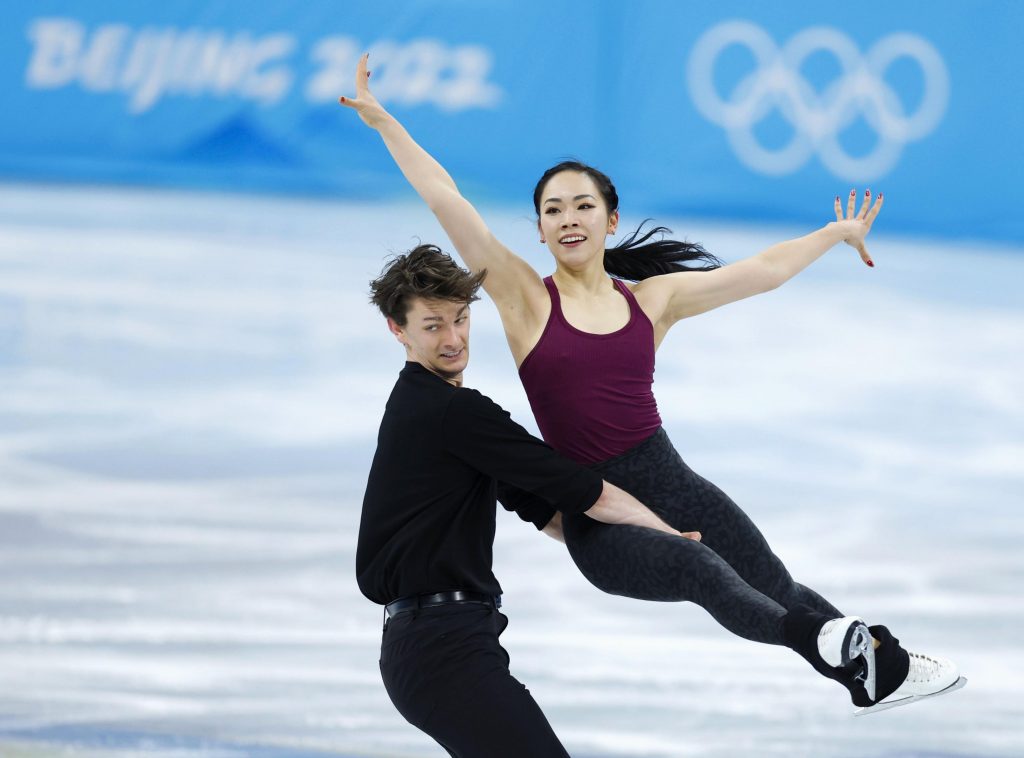 Japan's ice dance team of Misato Komatsubara and Tim Koleto practiced in the morning. The duo's performance in the upcoming team event may be crucial to the Hinomaru's hopes of winning a medal for the first time.
"The ice is so beautiful that I thought it was the most beautiful ice quality I have ever skated on," Komatsubara stated.
Koleto said he was analyzing the rink while on the ice.
"I practiced while checking the size," Koleto commented. "I was excited to see the Olympic logo on the wall."


Urmanov Weighs In on Men's Battle for Gold
Russian coach Alexei Urmanov, the 1994 Olympic champion, raised a few eyebrows with his comments last week about the upcoming men's competition.
In an interview with Russia Today, which was translated and posted on fs-gossips.com, Urmanov, who has never been shy about giving his opinion, said he believed that Hanyu would not take home the gold from Beijing.
"Purely intuitively, it seems to me that Hanyu will not become an Olympic champion for the third time," Urmanov stated. "I would generally say that some unexpected person, on whom no one is betting now, can become an Olympic champion."
The reporter then interjected, "Like Yuma Kagiyama?"
"Maybe," Urmanov replied. "Personally, I would like to see Shoma Uno on the Olympic podium. He, it seems to me, finally made friends with his own head."
When asked about Chen's chances, Urmanov said, "Do you remember what happened to him at the Pyeongchang Olympics?"
Urmanov concluded by saying, "Even the greatest champions do not always manage to win the Olympics. Although Nathan, like no other, deserves to be on the podium."


Author: Jack Gallagher
The author is a veteran sports journalist and one of the world's foremost figure skating experts. Find articles and podcasts by Jack on his author page, here, and find him on Twitter @sportsjapan.