FIGURE SKATING | Shunsuke Nakamura Is Third After Short Program at Junior Grand Prix Final
Lucas Broussard is in first place at the Junior Grand Prix Final, followed by Nikolaj Memola. Nakamura said he was pleased with his performance.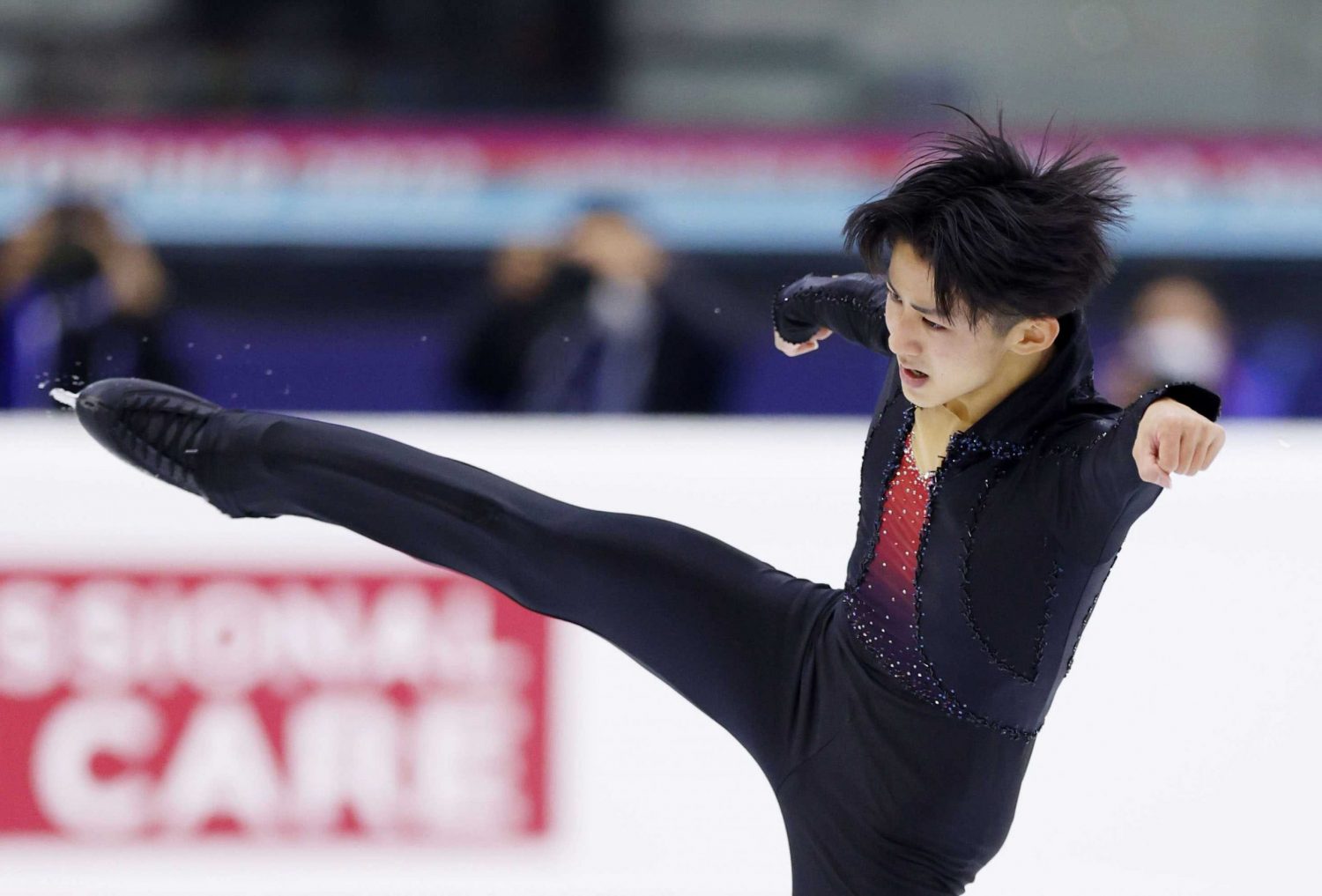 This article first appeared on SportsLook, JAPAN Forward's dedicated sports website.
Shunsuke Nakamura rebounded from a poor showing at the Japan Junior Championships two weeks ago with a strong performance on Thursday, December 8 to put himself in medal position after the short program at the Junior Grand Prix Final in Turin, Italy.
The 17-year-old from Kyoto is in third place in the prestigious six-man competition.
Lucas Broussard of the United States is the leader with 81.11 points, while Italy's Nikolaj Memola is in second with 79.84. Nakamura's score in third is 74.81.
Nakamura skated to "El Conquistador" as the junior men kicked off the competition at Palavela Arena and exuded confidence throughout his program. He opened with a nice triple axel, followed by a solid triple loop, and added a triple lutz/triple toe loop combination. Nakamura received level fours on two of his spins and a level three on his step sequence.
"I am very happy that I was able to perform without mistakes on this stage," Nakamura was quoted as saying.
Read the full story on SportsLook.

Author: Jack Gallagher
The author is a veteran sports journalist and one of the world's foremost figure skating experts. Find articles and podcasts by Jack on his author page, here, and find him on Twitter @sportsjapan.