FIGURE SKATING | Yuma Kagiyama Powers Japan Into Medal Position With Great Free Skate
The 18-year-old won the men's free skate with a personal-best score of 208.94 points.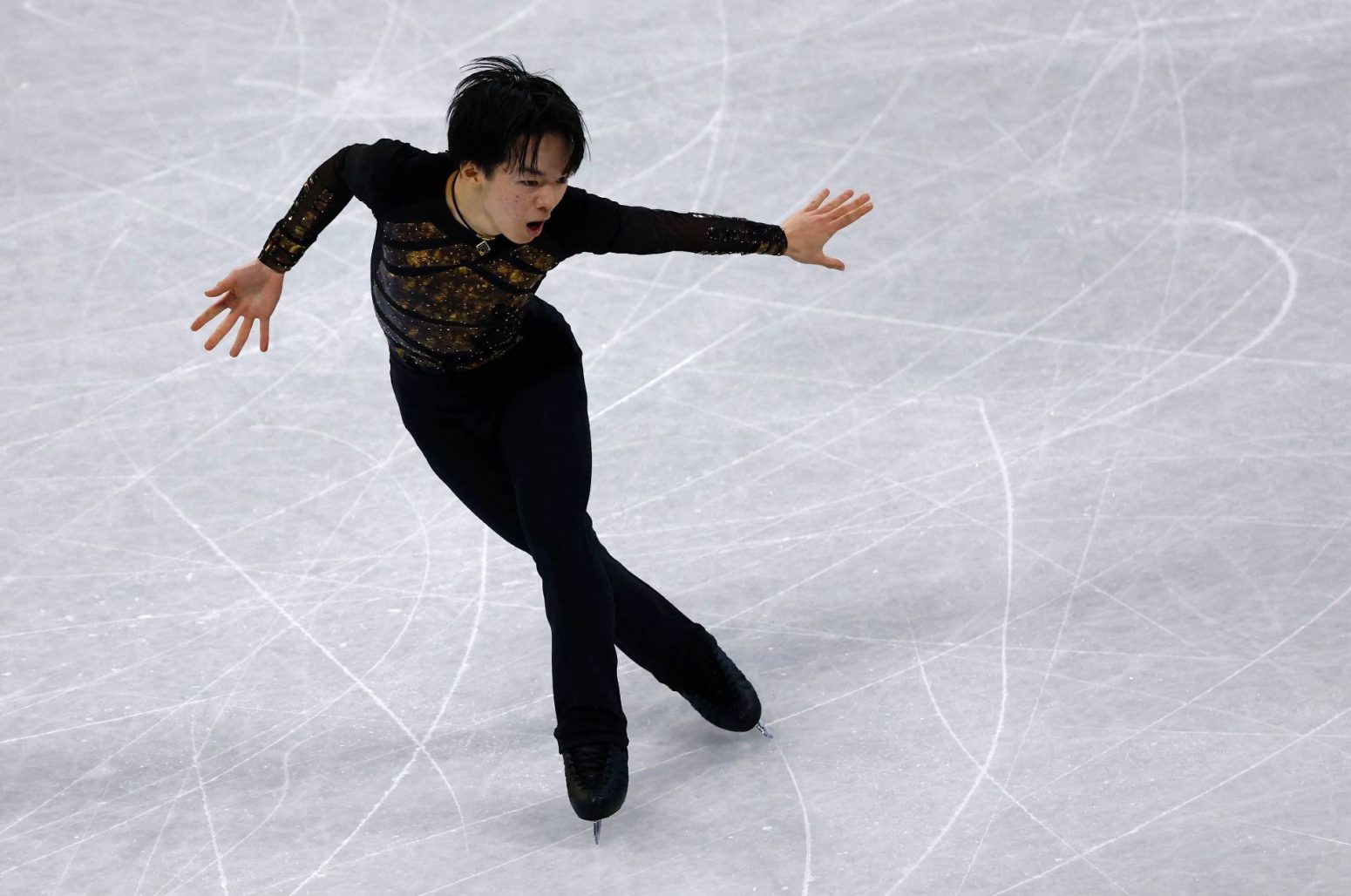 ~~
A spectacular free skate by Yuma Kagiyama gave Japan 10 points in the team event on Sunday, February 6 at Capital Indoor Stadium and put the Hinomaru on the cusp of winning its first medal ever in the competition.
Kagiyama, skating in his first Olympics, performed to "Gladiator" and displayed an amazing combination of power and grace from start to finish, while landing four clean quadruple jumps and six triples. The 18-year-old won the men's free skate with a personal-best score of 208.94 points.
Kagiyama received level fours on his spins and a level three on his step sequence.
Kagiyama's effort moved Japan into third place with 39 points. The Russian Olympic Committee leads with 45, while the United States is in second on 42.
Canada is in fourth at 30, with China in fifth on 29.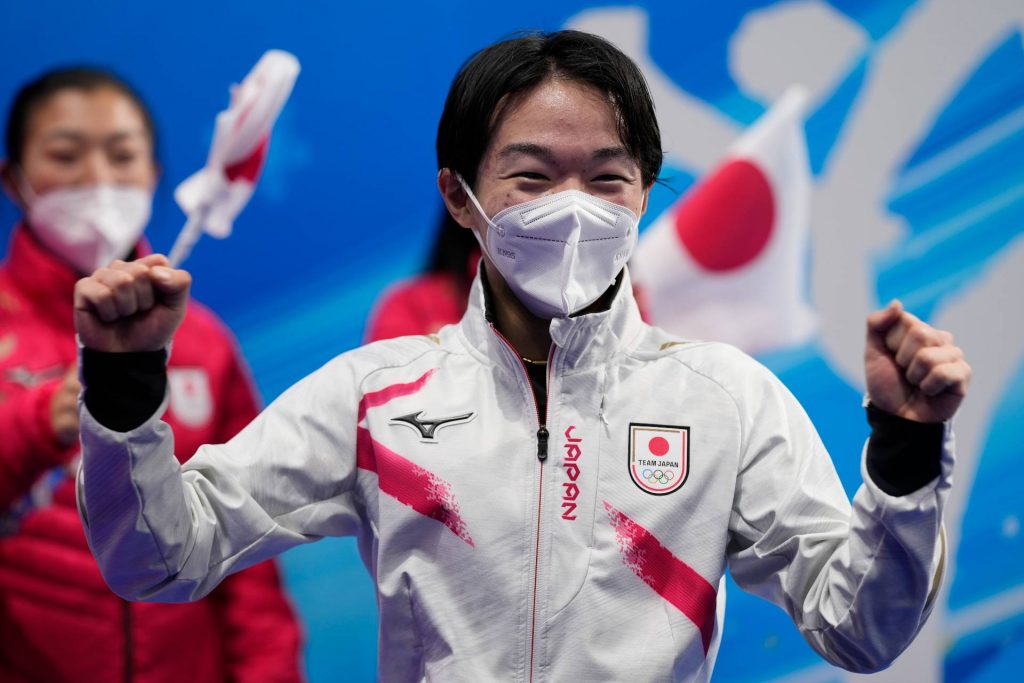 "I was very happy because it was the first time to get 200 points, and I'm glad that everyone in the team shared the joy and that this was the Olympics," Kagiyama stated.
"I made some small mistakes, but I did my best. I want to get used to it and do my best for the individual competition."
He added: "I've been trying hard to show myself that I've grown up on the stage of the Olympics, so I felt like hitting everything here."
Mark Kondratiuk of the ROC was second behind Kagiyama with 181.65, while Vincent Zhou took third at 171.44.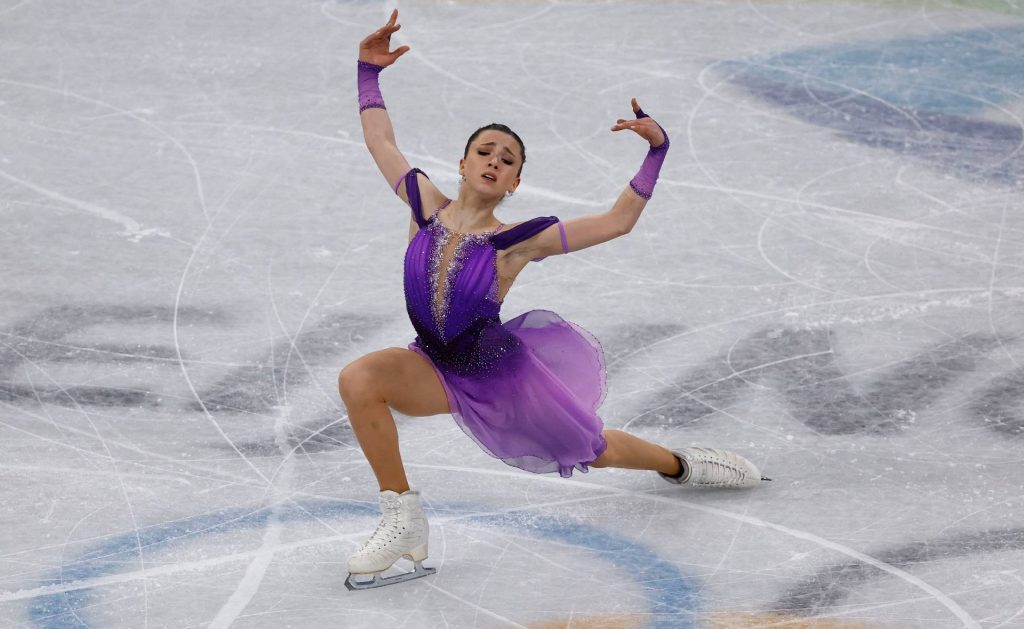 Kamila Valieva handed the ROC 10 points in the women's short program with her fantastic skate to "In Memoriam" and racked up a score of 90.18, not far off her world record of 90.45 set at the European Championships last month.
The 15-year-old phenom started her program with a big triple axel, then hit a solid triple flip, before going on to execute a beautiful triple lutz/triple toe loop combo. The native of Kazan, Russia, earned level fours for her spins and step sequence, and looks a strong bet to win the gold in the women's singles.
"I was a little nervous going into the competition, but once I got on the ice, I skated well," Valieva remarked. "I was in control of my program and showed the result I wanted."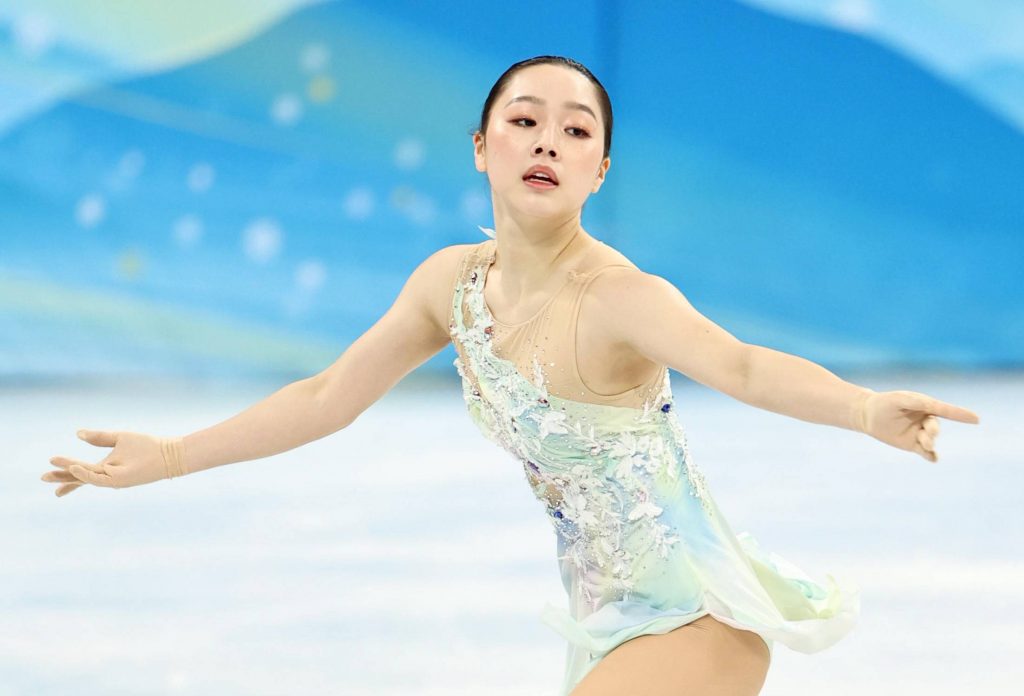 Higuchi Exhibits Poise in Women's Short Program
Wakaba Higuchi came in second behind Valieva with 74.73, which gave Japan nine points, while Canada's Madeline Schizas was third with 69.60. American Karen Chen struggled and finished fifth on 65.20.
Higuchi skated to "Your Song" and put on a poised performance that helped boost Japan's bid for a medal. She opened with a double axel, followed by a triple lutz/triple toe loop combo, and went on to land a nice triple flip.
Higuchi, who has struggled with nerves in the past, received level fours for her spins and step sequence in the impressive outing, which will boost her confidence ahead of the women's singles.
"I was so nervous that there were many things that didn't go well in practice, but I was relieved because I skated calmly in the competition," Higuchi commented. "I'm relieved because it was a score I thought was all good."
China's Zhu Yi (47.03) was 10th and got just one point, which means the hosts did not advance to the women's free skate.
The team event will conclude on Monday with the women's and pairs free skates, and the free dance.
Follow the figure skating news and other events at the 2022 Winter Olympics, in greater detail on JAPAN Forward's dedicated sports website, SportsLook.
Listen to a bilingual Ice Time podcast interview with Shoma Uno from January here.
RELATED: ICE TIME] Yuma Kagiyama Takes On the Olympic Challenge with Heroes Yuzuru Hanyu, Shoma Uno


Author: Jack Gallagher
The author is a veteran sports journalist and one of the world's foremost figure skating experts. Find articles and podcasts by Jack on his author page, here, and find him on Twitter @sportsjapan.