[ICE TIME] Yuma Kagiyama Takes On the Olympic Challenge with Heroes Yuzuru Hanyu, Shoma Uno
"My biggest goal for the Olympics is to make no mistakes in both the short program and the free skate. Beyond that, I hope to go to the top," the rising teenage star said.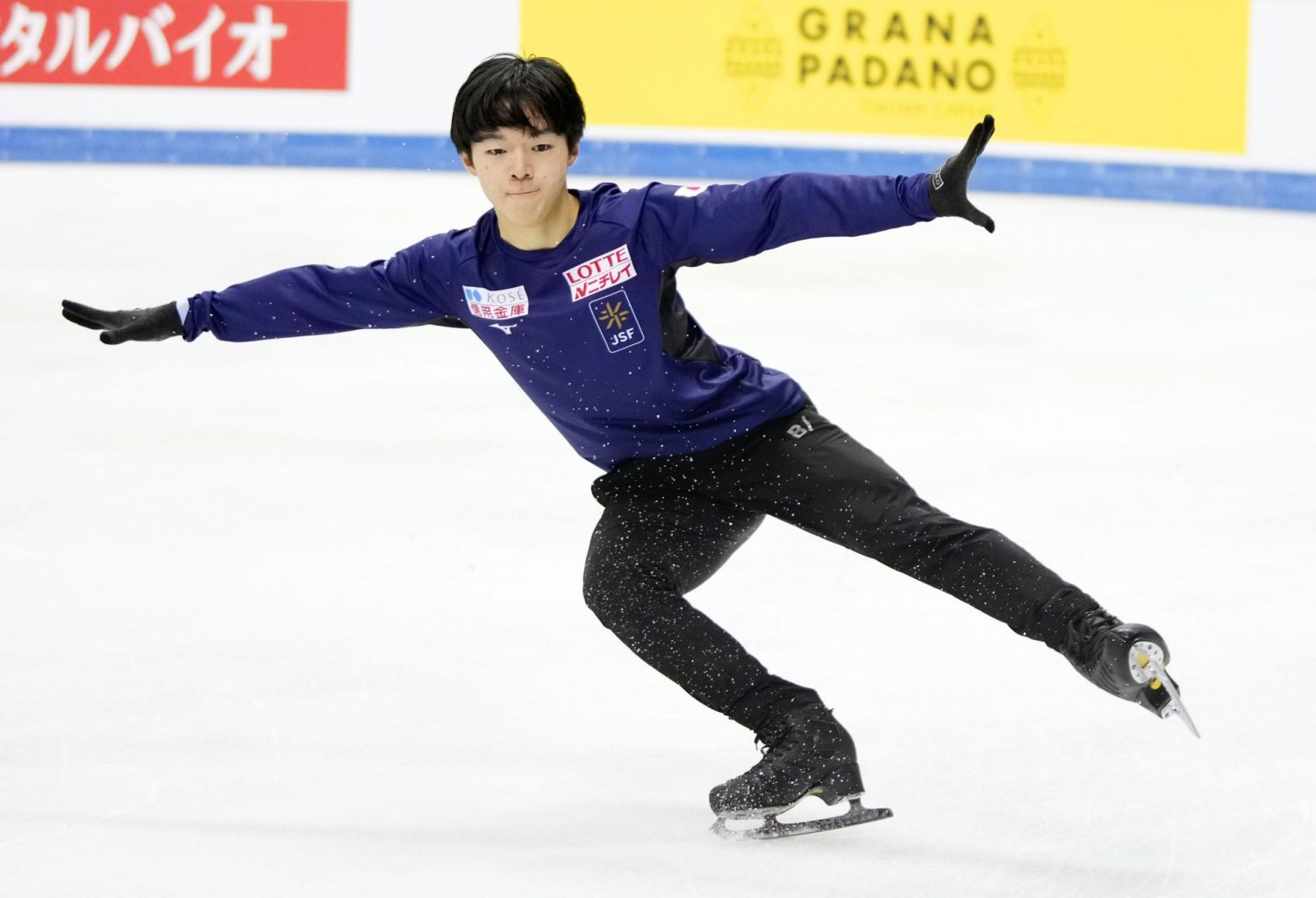 ~~
~
The past two years have been amazing for Yuma Kagiyama. The skater with the Olympic pedigree won the Youth Olympics gold medal in 2020, finished second at the 2021 world championships, and won both of his Grand Prix events this season.
Superbly coached and raised by his father Masakazu, a two-time Olympian (1992, 1994) for Japan, the 18-year-old Kagiyama is now preparing for the biggest competition of his career at the Beijing Olympics.
Joining two-time Olympic champion Yuzuru Hanyu and Pyeongchang silver medalist Shoma Uno on the team this year, Kagiyama will be in the spotlight as the world watches in February. The fact that Kagiyama is the third skater on the Japan squad illustrates just how deep the men's team is.
In an exclusive interview with Ice Time, Kagiyama discussed his respect for Hanyu and Uno, his career, the dynamic with his father as his coach, and his goals for Beijing.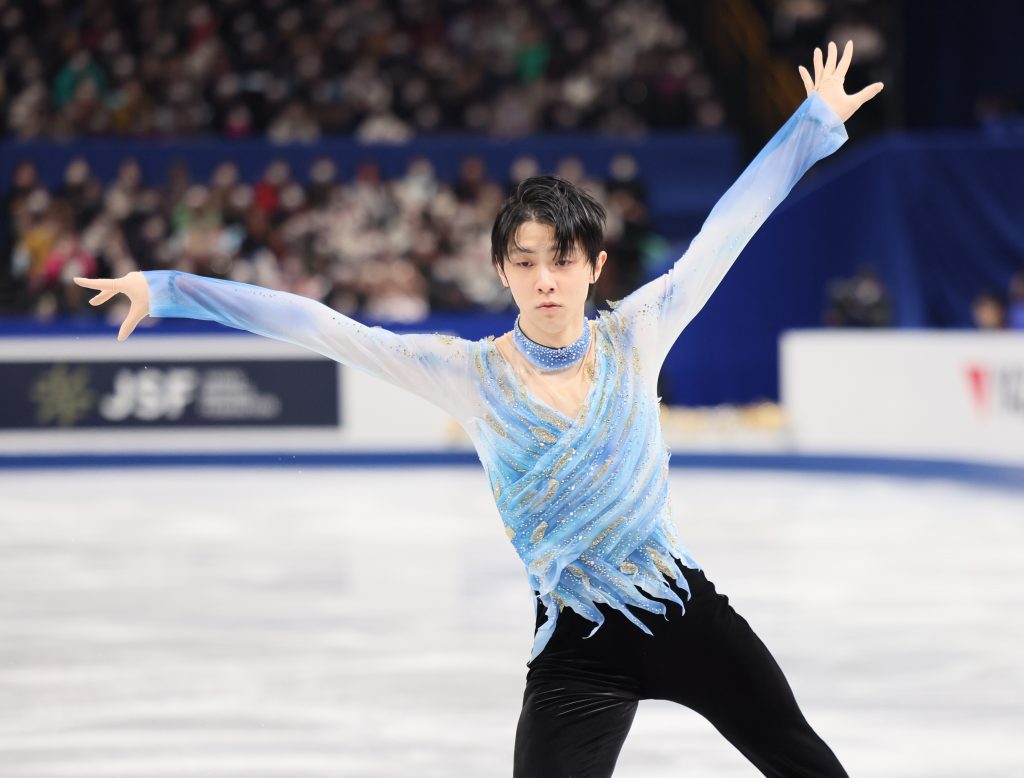 First Sight of Heroes
"The first Olympics I watched was the Sochi Games," Kagiyama recalled. "I saw Yuzuru Hanyu and Mao Asada performing and their performances were very impactful on me. When it comes to my ideal skater, the one I would like to be, that is Shoma Uno. He has great points that I don't have.
"You can say we are opposite types as well," Kagiyama continued. "He has an expressive power that is by far the best, as well as great skating capabilities, so he is someone I adore."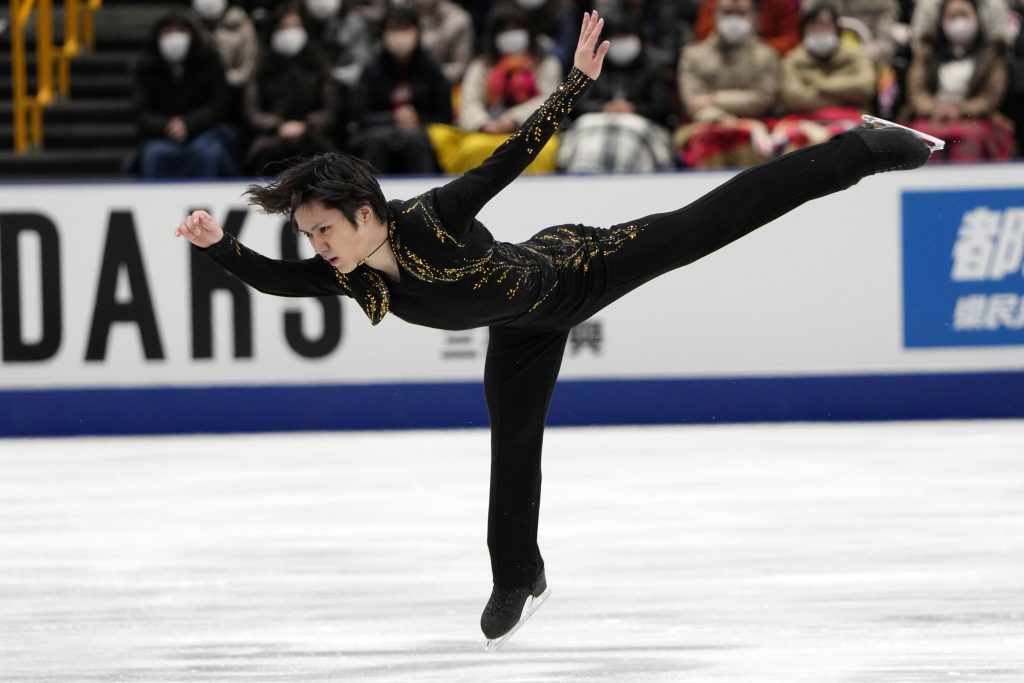 Kagiyama spoke about his deep respect for the living legend Hanyu, the idol of many around the globe.
"I am very impressed by the aura he gives off as a figure skater," Kagiyama stated. "The mental strength he has is also very impressive to me. On top of that, outside of figure skating, as an individual person, I'm impressed by the way he conducts himself. His conduct and behavior shows what being a top athlete means on many occasions.
"So I have been able to learn a lot of things from him by looking at his performance," Kagiyama added. "I don't know how many times I will get to compete in major competitions in my career, but I would like to emulate him as an athlete in many ways, so I can get closer to the great athlete that he is as much as possible."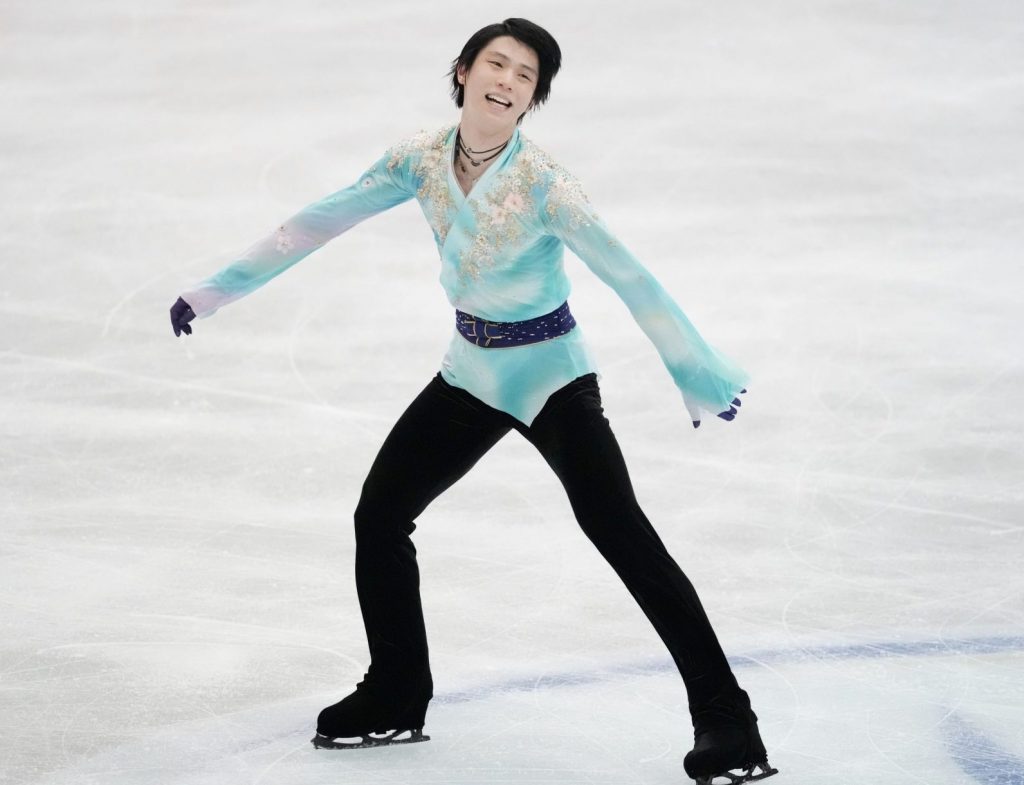 Kagiyama cited last season's world championships in Stockholm, where he finished second ahead of Hanyu, as a defining moment in his career.
"I was able to gain confidence and see that I could go this far in major competitions," Kagiyama commented. "So that made me want to go higher and get better. I was able to foster great aspirations because of the world championships last year.
"I was also able to identify many challenges that I have to address," Kagiyama noted. "So overall, it was a great competition for me."
Though he is the reigning world silver medalist, Kagiyama doesn't feel his life is that much different now than before.
"There is not much of a change that I feel myself, if anything, there were more things that I realized I had to do," Kagiyama said. "I realized I had more goals that I wanted to achieve. I wanted to participate in the 2022 Olympics. I became more eager to do that and get better. I was able to work harder in my training."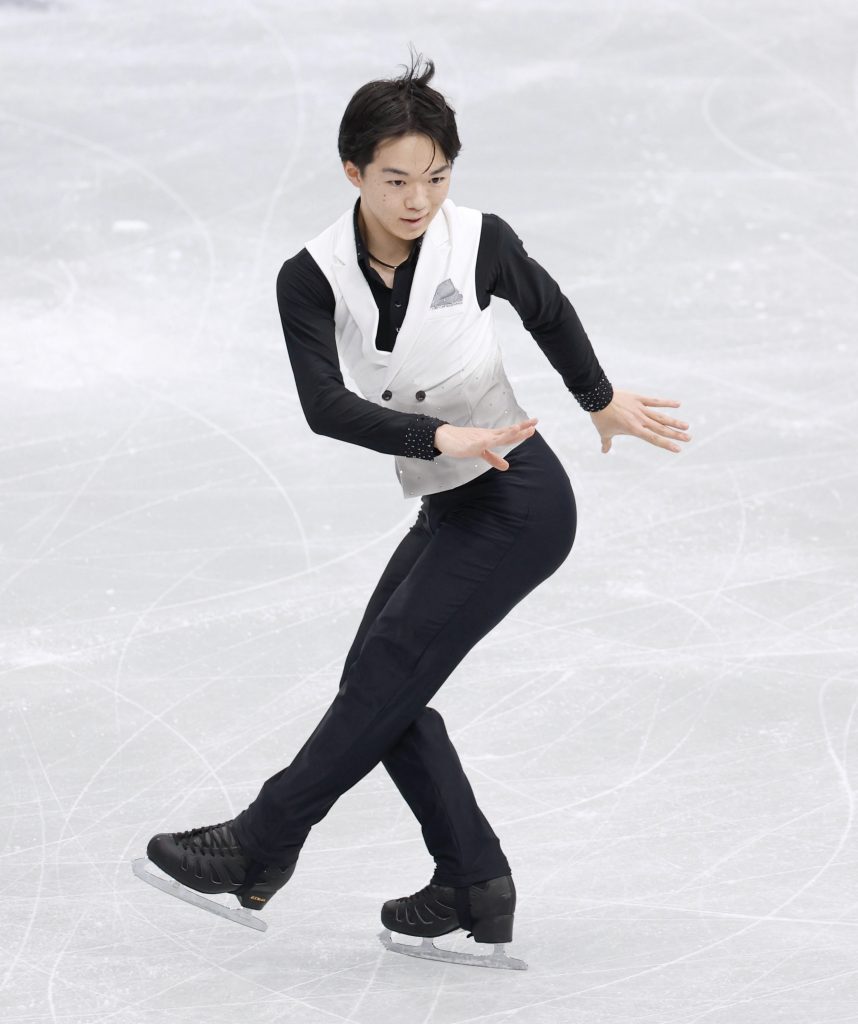 The Mental Side
Kagiyama explained how important the mental aspect of competing is for an elite skater.
"This season especially, I realized the importance of the mental side," Kagiyama stated. "There are some things I could do well in practice. However, in the actual competition performance, I was unable to make the jumps that I wanted to in the face of mounting pressure.
"I think self-belief is very important," Kagiyama commented. "I would like to have a positive mindset when I perform. The mental aspect is very important for me."
Kagiyama mentioned that he is not focused on medals heading into Beijing, but rather on skating well.
"My biggest goal for the Olympics is to make no mistakes in both the short program and the free skate," Kagiyama remarked. "Beyond that, I hope to go to the top. I want to show a good performance."
With Japan having a legitimate chance at winning a medal in the team event for the first time, Kagiyama believes if that is achieved it would bring skating more exposure.
"When it comes to the team competition, it doesn't get much attention compared to the Summer Olympics team events," Kagiyama noted. "It is not as well-known as individual figure skating events. If we can win a medal this time, I think it will boost the value of the team event and also the level of attention that the team event gets. It is important for us to win a medal."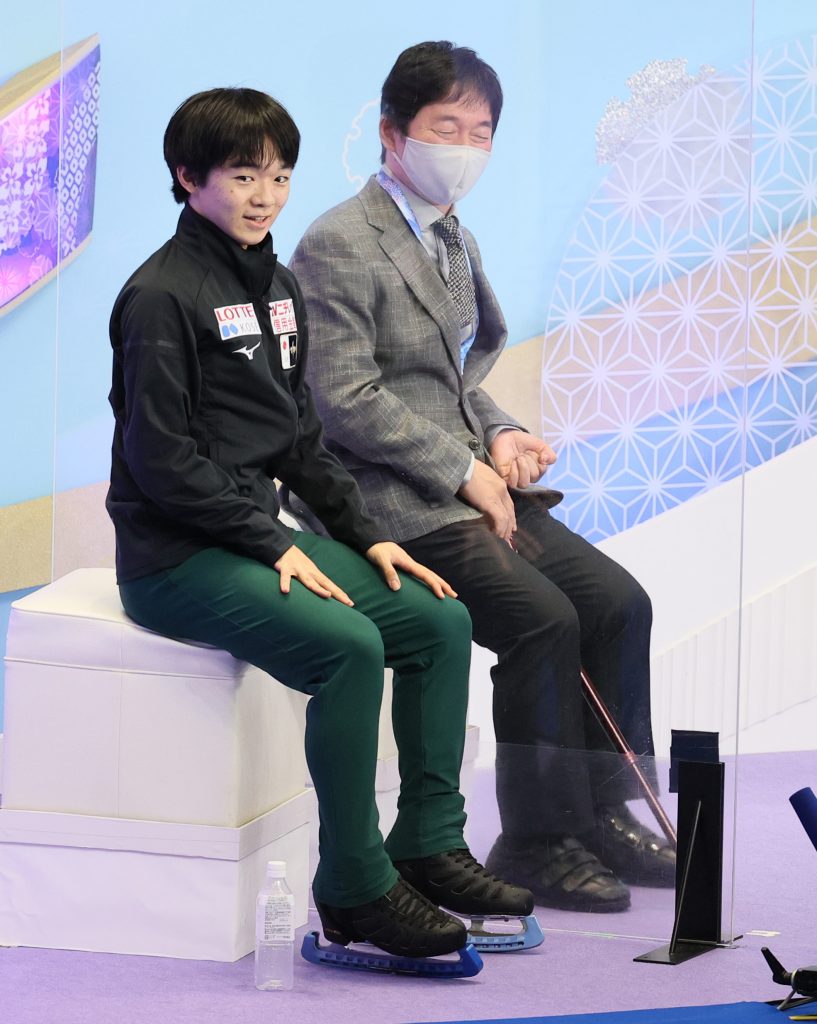 Like Father, Like Son
From the time he was born in Karuizawa, Nagano Prefecture, in 2003, Kagiyama seems as if he has been destined to compete in the Olympics. Masakazu Kagiyama finished 13th at the 1992 Albertville Games and 12th at the 1994 Lillehammer Olympics, before becoming a coach.
Ice Time wanted to know what Yuma thought about following in his father's footsteps.
"If you ask me when did I first set my sights on participating in the Olympics, then I am not sure," Kagiyama admitted. "But by the time of the Pyeongchang Games, I was very excited about the 1-2 finish by Japanese skaters. At that time, I remember that I too wanted to be on that podium.
"Also, the Four Continents Championships and world championships, these competitions showed us how big the world stage is," Kagiyama continued. "I really felt that I wanted to compete in the top level in these kinds of competitions."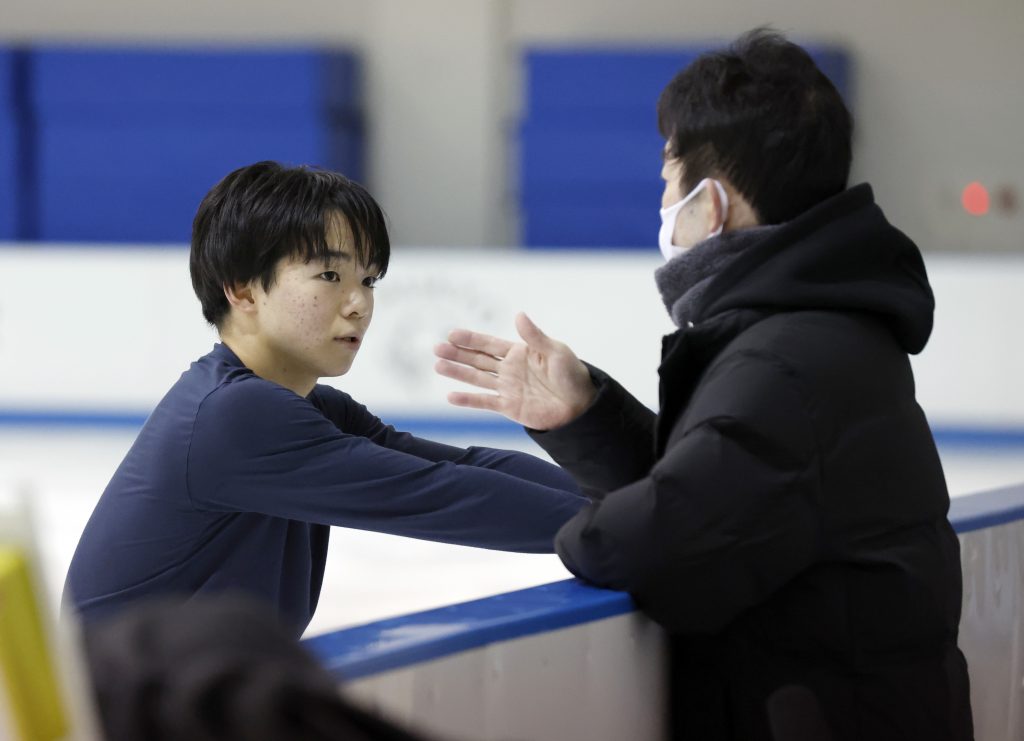 When Your Father's the Coach
Ice Time asked Kagiyama about the dynamic with his father as his coach.
"At home we are really familylike," Kagiyama said. "However, on the rink, we switch to a different mode and we are a coach and a student, and then I am able to learn skating well from my coach. The switching between being a family and a coach and a student is working well."
In an interview a few years ago, Kagiyama said, "My father is not just a good coach, he is a good father, too."
Kagiyama said his resolve to become a champion has deepened during the pandemic, when skating has been greatly disrupted.
"In my case, the aspiration to become better was a great motivation for me," Kagiyama commented. "Even at times when I was unable to skate, I was able to keep going because of my aspiration to get much better.
"I was thinking about what kind of challenges I would take up once I became able to practice again, and that kept me going," Kagiyama added. "That was my motivation. Last year, in the senior level, the Grand Prix series was canceled, so the world championships was the only real senior-level competition I was able to participate in.
"So given the very limited number of matches I was able to have, I had to cherish each bout that I was able to participate in," Kagiyama continued. "That made it possible for me to see clearly my growth as well as challenges ahead. So that was a good thing."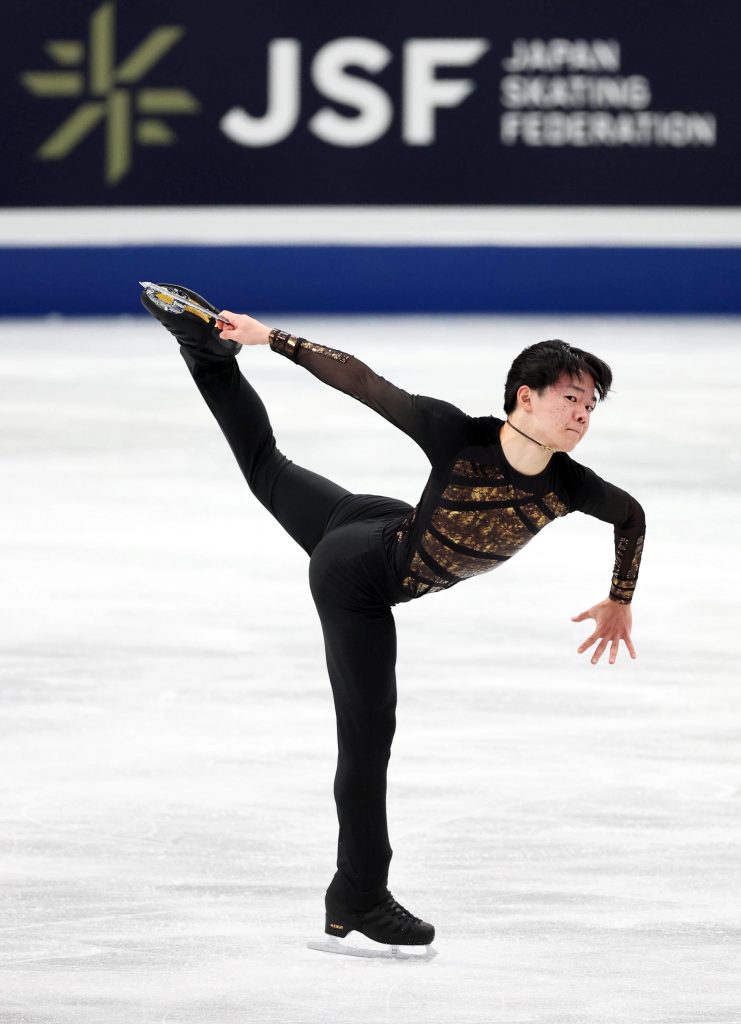 Athleticism and Artistry
Ice Time wanted to know what area Kagiyama, who is known for his consistency on the ice, feels he needs to improve in.
"When it comes to the second half of a program, I become fatigued and too preoccupied with jumps only," Kagiyama stated. "I would like to be like other figure skaters who can also continue thinking about skating in the second half of the program as well."
With skating combining both athleticism and artistry, I questioned Kagiyama on how important the musical selection and choreography are to the success of an elite skater.
"I think it is very good to skate along with the tunes that suit me," Kagiyama said. "On the other hand, I think it is very important to expand my possibilities by trying programs that I never tried before.
"So take this year, for the free program there is the 'Gladiator' theme that I use," Kagiyama commented. "It was very unfamiliar to me at the beginning and I had no idea how it would turn out. However, competition after competition I have been able to paint the program with my color, little by little. So I think it is becoming a better program match after match. I would like to try many different things while I can."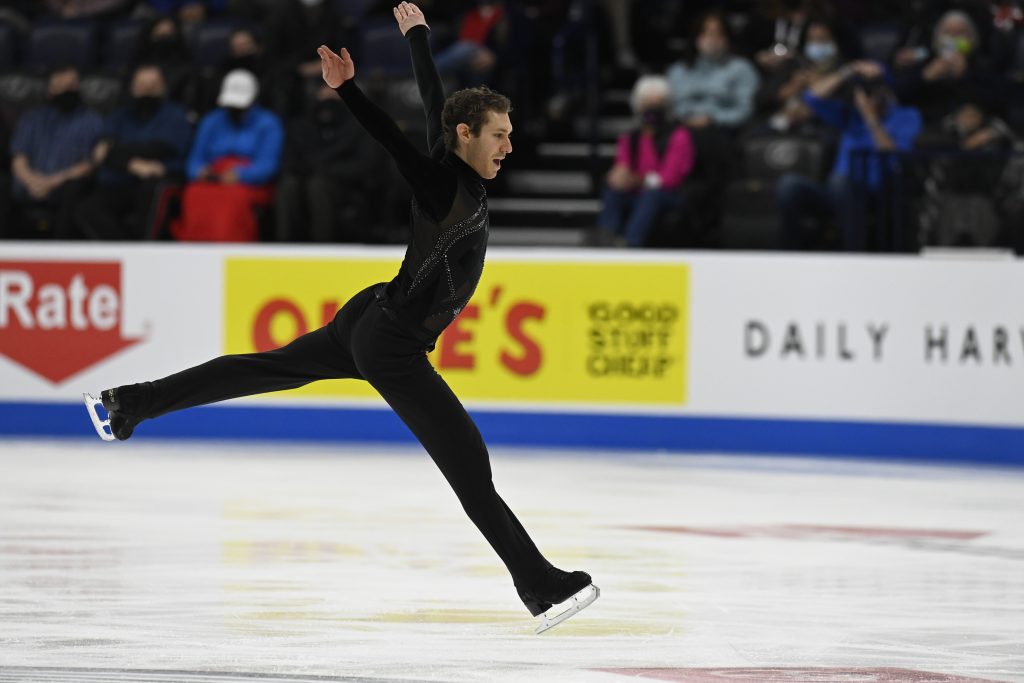 Thoughts on Top Foreign Skaters
Ice Time wondered which foreign skaters, male and female, Kagiyama admired.
"There are many, is the answer," Kagiyama remarked. "Take [American] Jason Brown, although he doesn't do quadruples, he is great in skating, expressive power and artistic performance. So I look at various videos of Jason Brown for my reference.
"Also, the female Russian skaters. I am speechless," Kagiyama stated. "I can only come up with the word 'sugoi' (impressive). They do various types of quads, so impressive is all I can say about them."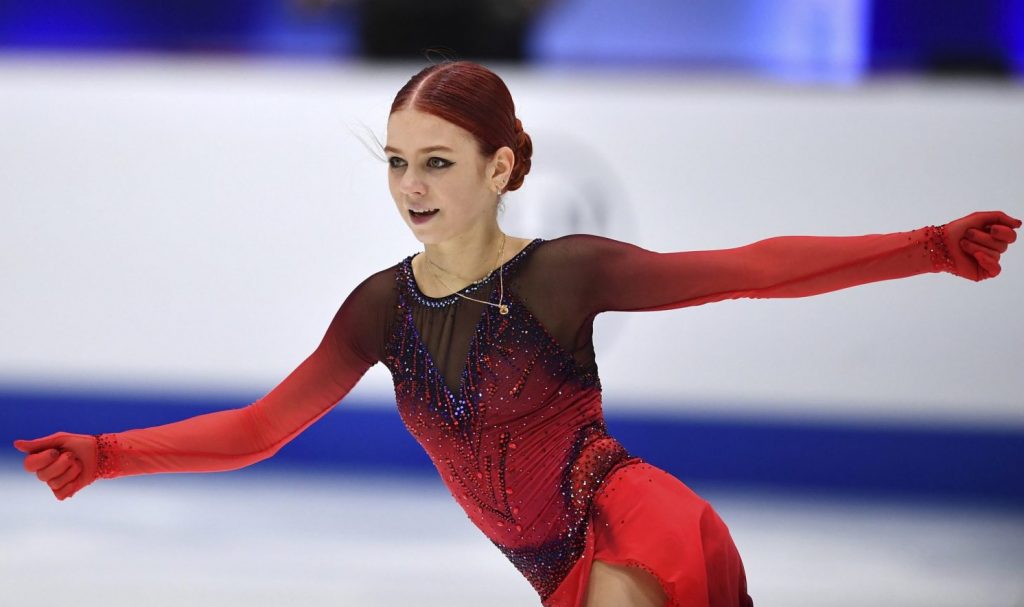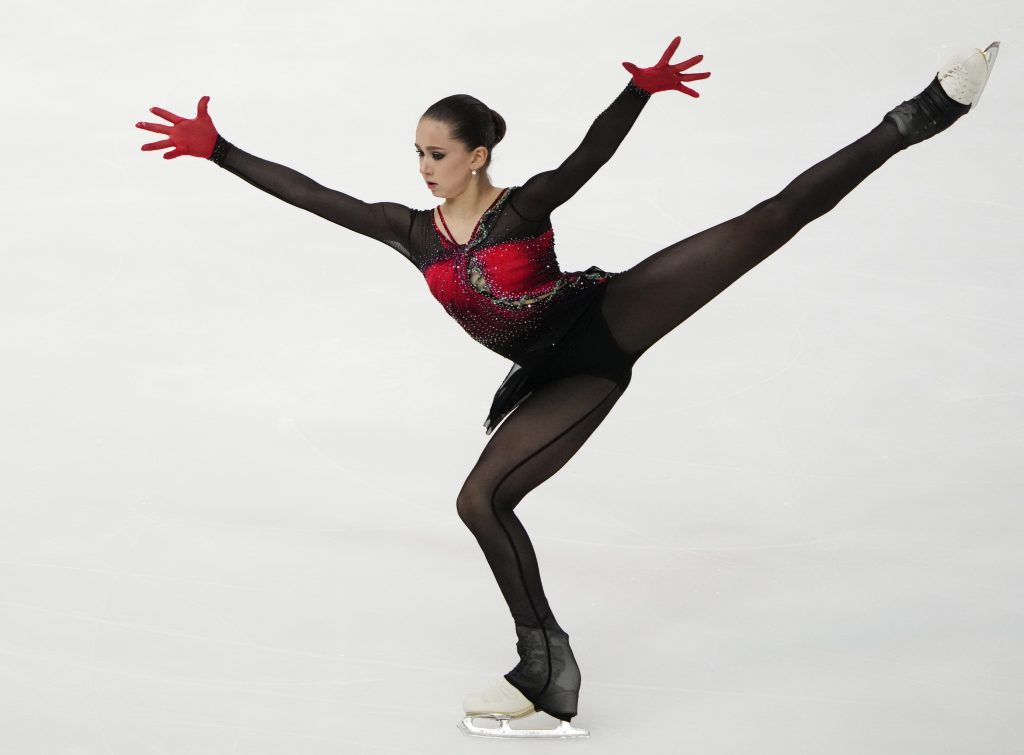 Ice Time pointed out to Kagiyama, that with him being just 18 now, there is a good chance he will get to compete in three Olympics like the 27-year-old Hanyu.
"Well, I have to focus on the upcoming Olympic Games, so I haven't really thought that way, that far into the future," Kagiyama admitted. "As an athlete, as a figure skater, as far as I can keep skating, I would like to take up various challenges and if I am able to participate in three editions of the Olympics, I would love to do so. I feel very strongly that way."
Someday, many years in the future, Kagiyama will hang up his competitive skates and move on to a new phase of his life. It seems certain to include skating in some form.
"I never really thought that far into the future, but I love figure skating, so whatever I do I would like to do something related to figure skating," Kagiyama commented. "That might be in ice shows as a professional skater or that might be teaching others as a coach."
Editor's note: Check out this exclusive Ice Time podcast interview with Kagiyama from this month here.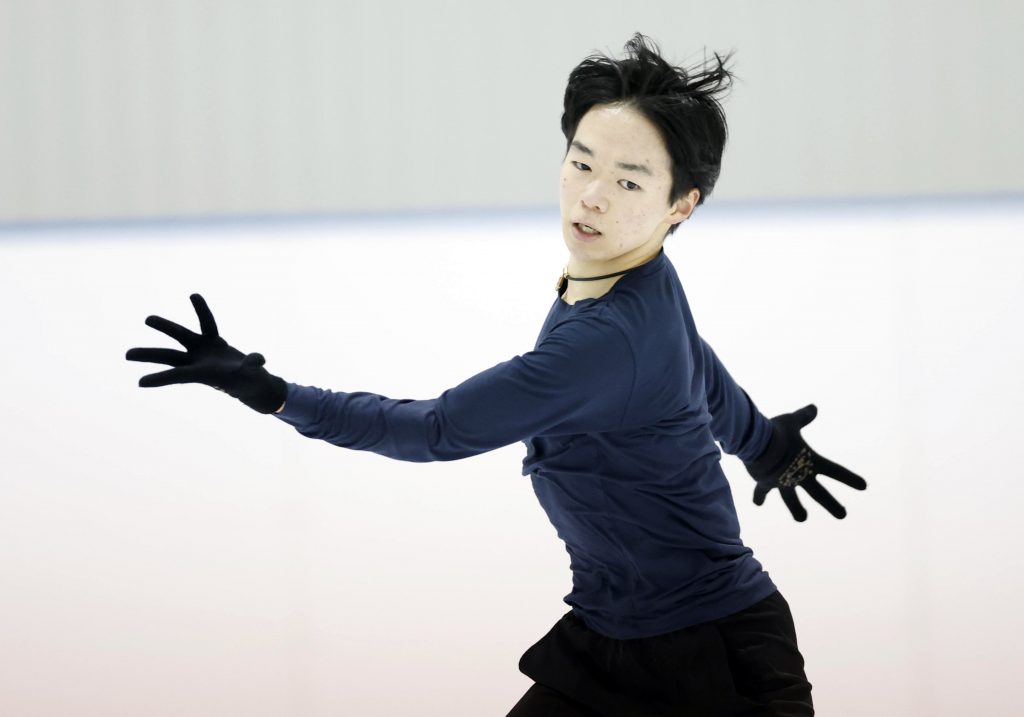 RELATED:

Author: Jack Gallagher
The author is a veteran sports journalist and one of the world's foremost figure skating experts. Find articles and podcasts by Jack on his author page, here, and find him on Twitter @sportsjapan.