Finding the Rhythm of the Seasons in Sapporo's Coronavirus Gardens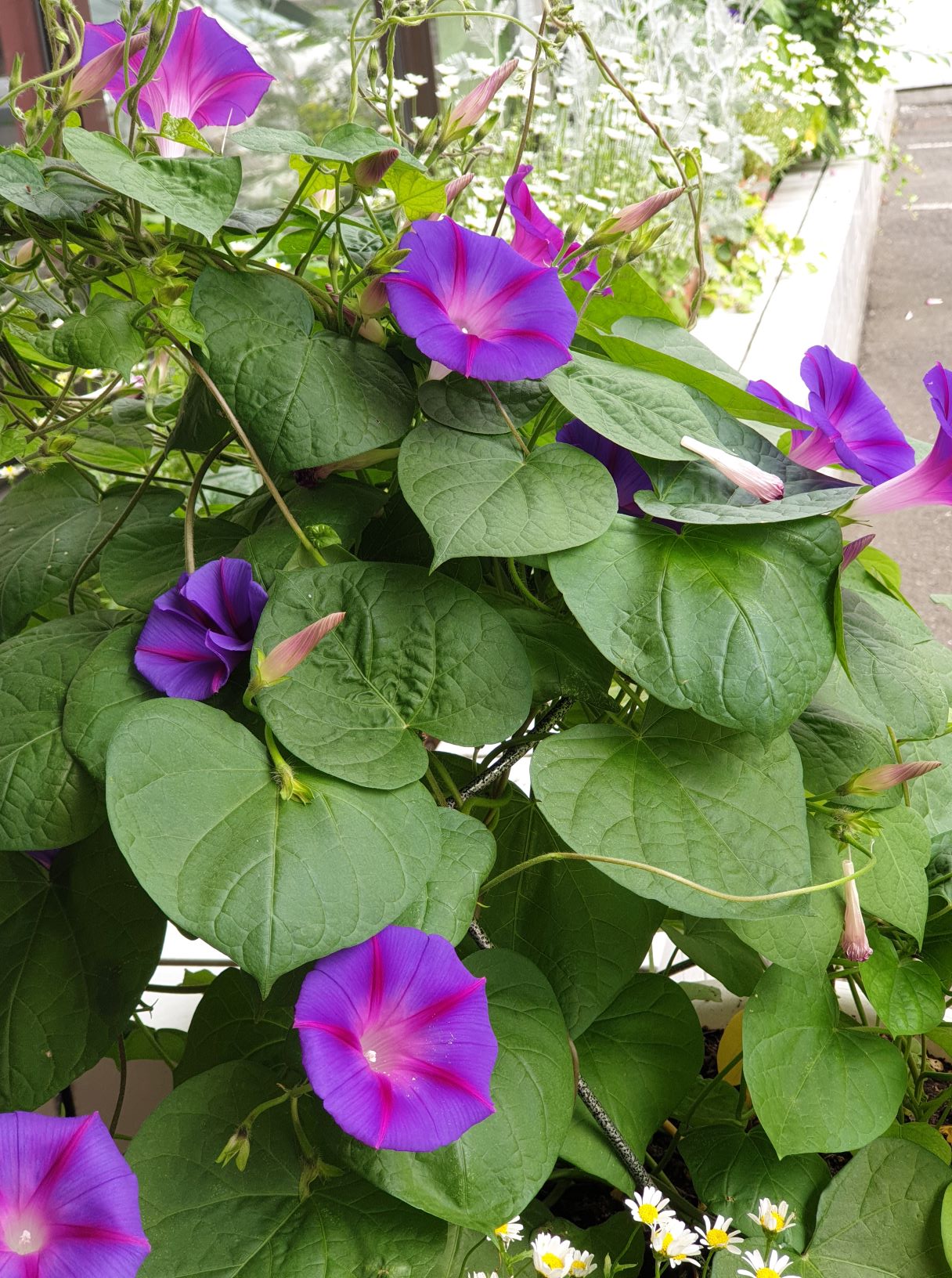 The coronavirus pandemic has set off a gardening boom. What can we learn from growing flowers and vegetables in times of uncertainty?


It all changed in late March. Suddenly all the cheap flowers at Sapporo Homac garden center were gone. Next flower pots sold out. While flowers, plants and pots vanished, flights disappeared. One evening I checked Tokyo airspace traffic on flightradar24 on my mobile and could not spot one single commercial passenger plane.
Needless to say, my return flight out of Japan had also disappeared. It would be a long summer. "I can look after the garden this year", I told our house manager. I was not alone with my idea.
Looking for Ways to Get Out of the House

As the coronavirus hit Sapporo and social distancing became the new rule, crowds were building up in home centers, nurseries and flower shops. " I think people were a bit frustrated and fed up from being at home", says head gardener Sachi Tanabe at Ikor no Mori, a 100 hectares woodland garden project outside of Sapporo.
While the pandemic became our new reality, a new class of people arrived at garden centers: loved up couples were strolling hand in hand around rows of marigold, roses and bleeding hearts. Families with young children seemed to come on outings to enjoy plants and greenery. "We saw more people, especially on weekends, and we saw more young families. It has already been a trend for a while, but in the crisis it has become more prominent", says Tanabe, a trained landscape architect.


Sapporo, Japan´s 5th largest city, is high up in the North. The gardening season only starts lateーwhen the snow melts, and ends fairly earlyーwhen the city prepares for the next long, snowy winter. After this spring's snow was gone, I took up the task of looking after the garden of our share house in the Chuo ward, just a few steps from Odori park, Sapporo´s green center. Gardening has brought new friends, unexpected encounters and new insights.
Even Small Gardens Add Pleasure
Japanese garden magic can be breathtakingly beautiful. The famous Kenroku-en landscape garden with its stone lanterns and bamboo poles, or the spacious Korakuen with its large ponds and cherry trees. Certainly, the small plot behind the emergency exit of our house was not going to join the ranks of the great gardens of Japan.
Next to the smoker´s corner and a row of parking bicycles, the small plot had mainly served to store excess snow in winter. A motley collection of plastic flower pots only added to the feeling of cold neglect.
But green is transformative: I got my hands on chamomile, shiso (perilla), basil and bean seeds at the 100 yen shop. Next, I found tomatoes, corn, aubergines (eggplant), peppers and cucumber plants. Some tiny morning glory plants had sprouted on the space. I decided to put them orderly into rows and placed nets and strings to support the climbers.
By July, the morning glories and the beans had reached the third floor of the building. It was a sea of purple glory. I was not sure how to harvest the beans, though. The corn had grown taller than me, while tomatoes, aubergines and cucumbers formed a wild vegetable jungle below.


The postman seemed slightly bemused to see me gardening. So did the neighborhood. Miss Ishikawa, who works in the kitchen of a home for senior citizens, brought organic fertilizer and some onions to plant. "You need to prune the tomatoes,', she advised gently. When I did not plant her onions, she brought some flower seeds in a big plastic bag with the flower name written in katakana on a small piece of cardboard placed inside.
I was grateful for her support. Prices for plants and flowers kept going up. While new garden enthusiasts went on shopping sprees, old timers were grousing about the rising prices. The cheap 100 yen annuals had disappeared completely by the end of April. Flower seeds at the 100 yen shop vanished around the same time.
Atsuko Ito, who runs a gardening store in the Miyanomori area in Sapporo, only opens her shop four days per week now. Corona has been good to her business."Last year, I only took one day off per week and made less money in six days than I make now", she tells me.
"When the government asked people to stay home, more people wanted something green for their rooms and their houses". And Ito can deliver: She sells a lot of wild flowers, grasses and evergreens. "People start out choosing popular, colorful plants from the garden center, but once they get more interested, they come to me to choose more interesting combinations with a more mature taste".
Looking Forward

But before going into the question of garden taste, I need the right tools. After all, this is Japan, so things are not left to chance.
"We need scissors", explains my friend Natsumi. "In other countries gardens are much bigger, but in Japan, we have small gardens, so we really need to take care of them well". She also brings sieves that look like they came from a cake shop or her kitchen. The sieve comes with three different mesh inserts: fine, medium, coarse – to perfectly sift out stones, pebbles, leaves and other unsuitable stuff and prepare the soil for planting. In my case it would probably be cigarette buds. Unsure, I put the new sieve into the garden shed. Maybe it will keep for next year and a more advanced form of gardening.


Thinking it will be easy, I head out to buy some garden scissors at the knife shop. The choice is overwhelming. More than a dozen garden scissors greeted me from two racks. When I pick up one, the shop assistant gets slightly nervous: "This is for Bonsai only", he clarifies. If I want something more universal, I should stick to the selection on the other side.
In the end, I settle for a pair of very cool looking scissors from Tanegashima, an island in Kagoshima prefecture from where Japan launches its space satellites. "They will last a lifetime", the shop assistant reassures me. The blades have a slight twist done in such a way that the scissor blades sharpen with use.
At over 7.000 yen plus tax my new Tanegashima scissors are more expensive than any haircut I ever had, but at least will last longer. For a first test, I take a strand of my hair between my fingers, and feel no resistance as the blades cut effortlessly through it. After all, 33 generations of scissor making experience has gone into them.
Equipped with my supersonic scissors, I feel I can finally impress my fellow gardeners in Sapporo. Wrong!
As I am rooting out horse tail, an invasive, fast growing weed, a neighbor decides to join my battle. Energetically, he puts his small step ladder against our shared garden wall and swings over to me. He brings a small hoe and shows me how to use it for weed clearing.
His easy motions seem to betray the laws of gravity. Maybe he was a rice farmer in his former life. "It is only 350 yen at the home center. You should get one", he advertises his wonder weapon. As I look into his tool box, I can count four garden scissors. And that does not include his shears.
After getting the rights tools, I need more flowers. It is mid-June and we can travel to other prefectures again. I set out for Kyoto.
At Mitate, floral artist Hayato Nishiyama sits on an elevated floor and talks to his clients. He and his wife are working out of an old town house near the Kamo river in the Northern part of the city. They specialize in mountain flowers and wild grass and deliver their unusual creations to shops and upmarket department stores. It is business as usual for them. Mitate´s clients have always been a minority of flower lovers in search of the essence, the expression of transcendence, the floating world. He creates luxury through austerity.


"Look at this leaf!" Mica Nishiyama points at a grape plant where one leaf has turned a palish red. She and Hayato are preparing little wooden cedar boxes with emerald green moss, black slate stones and a tiny maple tree. Their creation is already looking forward to the autumn season.


For his arrangements Nishiyama uses ferns, wild grasses, stems, leaves or branches, some crooked or covered with moss. Outside his shop, young rice plants are growing in an old stone trough. I buy a daimonj, a delicate plant with a white flower the shape of the kanji 大 dai, big. He checks to make sure it will grow in Sapporo.
He sees his art as "a conversation between what is passing and what is to come", he says. As the coronavirus pandemic is accelerating around the globe, I have no idea what is to come.
Maybe Hayato Nishiyama at Mitate is right: whatever will happen, the seasons will keep their own rhythm. I only hope my daimonji plant will survive the long Hokkaido winter.
Author: Agnes Tandler (Sapporo)