For Japanese Consumers, A Healthier Environment Begins at Home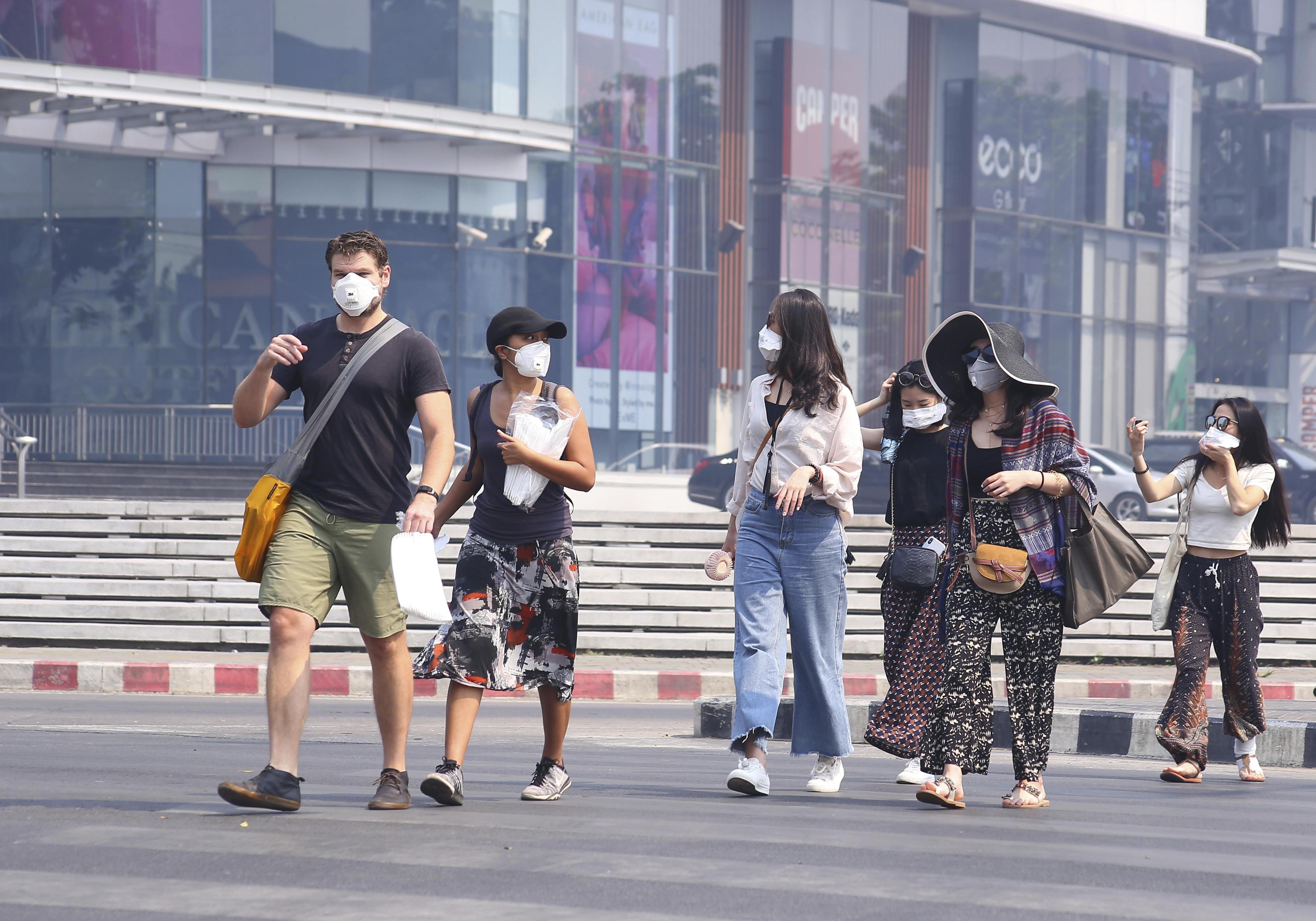 JIYUGAOKA, TOKYO – Here, amid the fashionable cafes, stylish clothing boutiques, and small shops selling the latest designs and household wares, there's a growing trend of Japanese consumer interest in smarter, healthier homes and lifestyles.
That's a trend well worth welcoming in an increasingly urbanized and polluted region.
In cities across much of Asia, pollution has disrupted people's daily lives. That's evident not only in the polluted skies of major cities in India and China but throughout much of developed Southeast Asia and East Asia as well. Japan too has faced growing challenges, both created at home and abroad, as air pollution from China and trash-filled waters move across the nation's borders.
Against this backdrop, a significant number of consumers, including in Japan, have started to adjust their behavior and to speak up as societal expectations have evolved. The backlash against overuse of plastic bags and the call for action to address the plastics waste in the Pacific Ocean are just two examples.
Governments are increasingly called upon to move away from the pursuit of "development at any cost." At the same time, consumers have begun to embrace the trend toward healthier products that began in Europe and the United States and has now come to the Indo-Pacific region, including in Japan.
Smart businesses now also see opportunity and hope amid shifting consumer expectations and the challenges brought by the rampant pollution that has accompanied rapid urbanization and industrialization. At a recent Milken Institute Japan Symposium, these social forces and trends held a prominent role in discussions about how best to navigate a region and a nation in transition. Technology will certainly play a role in the movement toward a healthier Indo-Pacific region.
Governments and businesses also must seek ways to reconcile their short-term economic interests with the longer-term goal of ending the disruptive and deadly pollution problems that plague so many of the region's cities and factory towns. It is time for all of Asia to transition to a more sustainable approach to development, not just developed nations such as Japan.
I see these changing attitudes firsthand in my work with impact investors and startups, including through serving on the advisory board of Equator Pure Nature, a Thailand-based "cleantech" company. The company produces, markets, and sells a line of natural, environment-friendly, biodegradable household cleaning products under the brand name Pipper Standard.
Recently I visited a small shop, Cooking Styles, in the Jiyugaoka neighborhood in Tokyo selling Pipper Standard products. My talk with the owner, Hirotaka Ogawa, also gave me hope that Japanese consumer sentiment is changing as Japanese consumers act on their concerns about the impact of polluted skies and water on them and their children.
Indeed, one-third of Japanese now suffer from some kind of allergy, according to a report by the country's Ministry of Health, Labor and Welfare, citing 2016 data. The numbers of people suffering from allergic rhinitis, asthma, and atopic dermatitis have all increased notably in the past decade, the ministry says.
Air pollution leads to loss of productivity, as employees call in sick or come to work late. It also heightens sensitivity to common allergens, such as dust mites, and has been shown in some cases to trigger allergic development later in life.
Critically, pollution also leads to loss of life, largely a result of increased mortality from stroke, heart disease, chronic pulmonary disease, lung cancer, and acute respiratory infections, according to the World Health Organization. One-third of global air pollution deaths now occur in Asia, the group says. That represents 2.2 million out of the world's 7 million premature deaths each year from indoor and outdoor air pollution.
A global consumer trend toward all-natural products reflects consumer aims to reassert control over environmental factors at the most local level: in the home. Thailand-based Equator Pure Nature CEO Peter Wainman and I have seen this same movement take root in Bangkok, where organic farmers' markets, all-natural body care, skin care and spa products, and hypoallergenic, non toxic cleaning brands all have witnessed strong growth in recent years.
Wainman, a former United States investment banker, experienced a debilitating allergic reaction 10 years ago that he tells me he traced back to a chemical fabric softener he was using at home in Thailand. The ordeal led him to work on the underlying technology that ultimately led to his creation of the Pipper Standard branded line of natural home cleaning products.
Based on a now patented process of fermenting pineapple to develop enzymes for cleaning, and drawing upon Thai tradition, his overall effort to drive the change from chemical to natural products in essence could well help change the nature of cleaning for good.
"I knew I couldn't do anything about the traffic or pollution outside, but I had power over what I brought into my home," Wainman told me. "It's made a huge difference in my life."
The company message, "A healthy environment starts at home," sums up well one of the growing opportunities that exists in Japan and elsewhere in Asia for smart companies seeking to leverage consumer trends and concerns related to the region's enduring pollution challenge.
In Asia's polluted skies, I see a transition from challenge to opportunity. As Asia's overall economic influence grows, so too will that of health-conscious consumers from Japan and elsewhere in Asia in shaping the world around us. And as the move away from chemical-based to more natural products continues, that can be to the benefit and the health of businesses and consumers alike in Japan and across our region.
(Follow this link and this link for other articles related to the author, Curtis Chin.)
Author: Curtis S. Chin