Former PM Taro Aso in Taiwan Says 'Focus On Deterrence' and 'Convey the Will to Fight' to Secure Peace
"The most important thing for us is that there should be no war in our region, including the Taiwan Strait," Taro Aso told a forum in Taipei during his visit.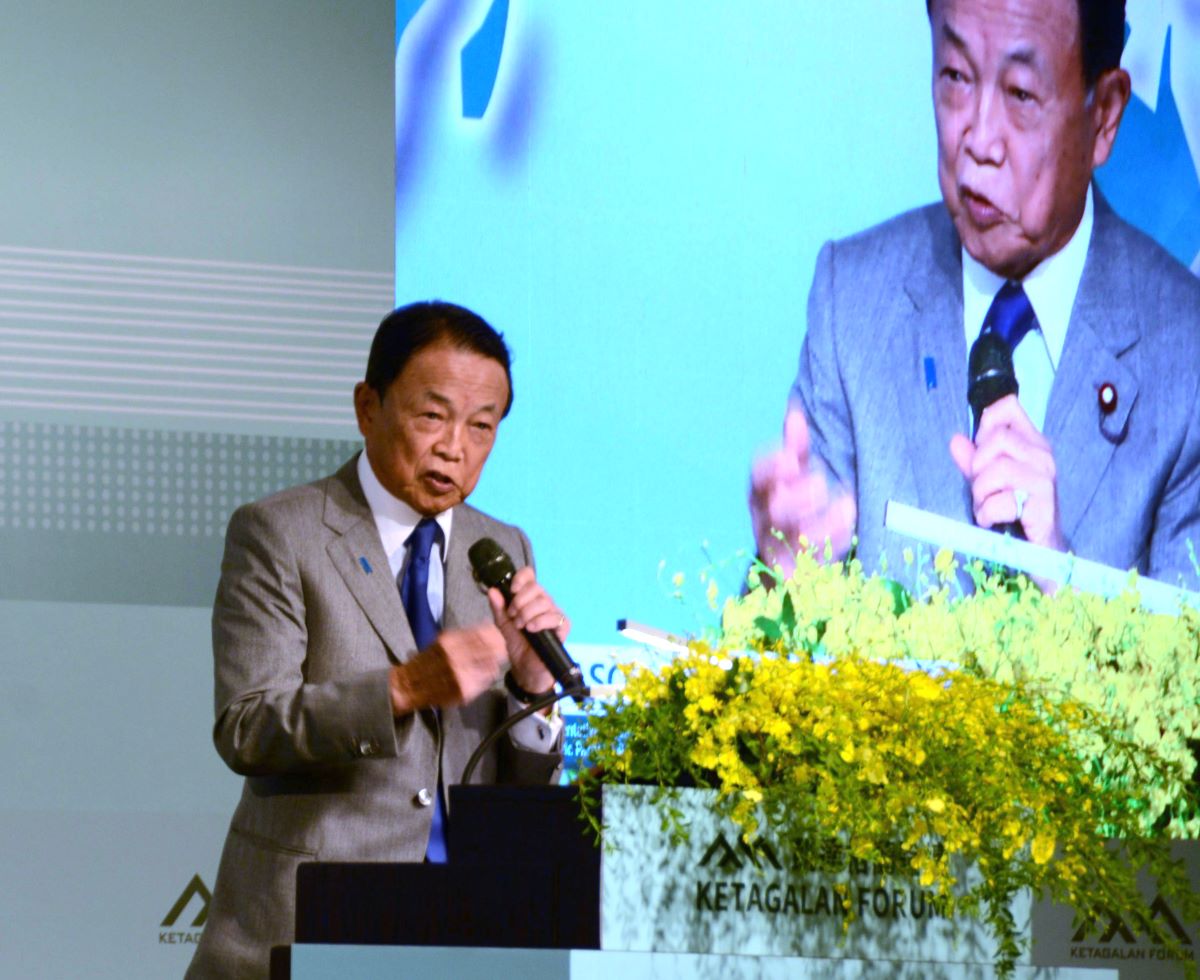 Former Japanese Prime Minister Taro Aso made a hard-hitting speech in Taipei on August 8. During it, he urged the international community to "wake up" to the worsening situation in the Taiwan Strait.
He also expressed the view that the national security of Japan and the preservation of freedom and democracy in Taiwan are inextricably linked.
In his keynote address to the Ketagalan Forum, Mr Aso called for further concrete action to safeguard peace and stability in the region. That includes an enhancement of defense capabilities as deterrence, he added.
"The world is gradually tilting toward a period of emergency, as global security, information and cognitive warfare, and economic security challenges are becoming more substantial," Mr Aso also told the forum.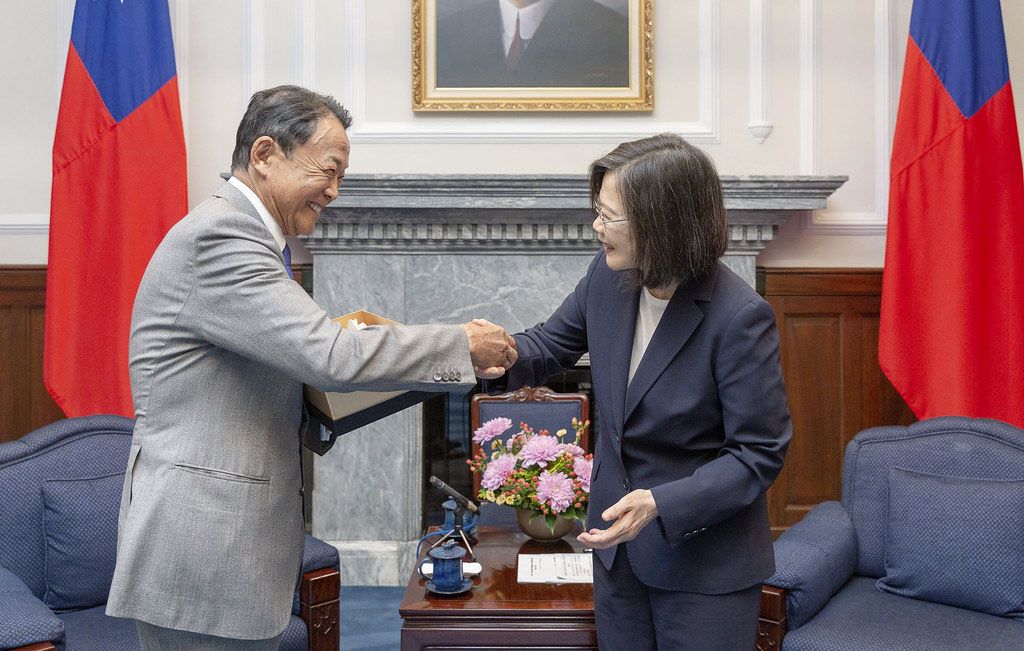 Defending Democracy
Taiwanese President, Tsai Ing-wen, attended the event. So did politicians and foreign policy experts from many countries, including the United States, Australia and Japan.
Mr Aso said: "Taiwan is an extremely important partner and friend, which shares universal values, such as freedom, democracy, basic human rights and the rule of law with Japan," according to the Taipei Times.
He further explained that the concept of the "free and open Indo-Pacific" was conceived with Taiwan in mind. Mr Aso joined former Prime Minister Shinzo Abe on its establishment in 2016. The policy is now at the center of Japanese and American foreign policy.
National Security Concerns
Mr Aso noted the National Security Strategy of Japan. The key national security document underlines the importance of peace and stability across the Taiwan Strait, he said.
The document defines China as "the greatest strategic challenge."
"The most important thing for us is that there should be no war in our region, including the Taiwan Strait," Mr Aso emphasized to the forum.
In his view, the enhancement of deterrence is crucial. That furthermore includes improving self-defense capabilities. He called upon like-minded countries, such as Taiwan, Japan, and the US, to focus on deterrence.
Countries are obliged to convey the "will to fight" to potential adversaries, he said.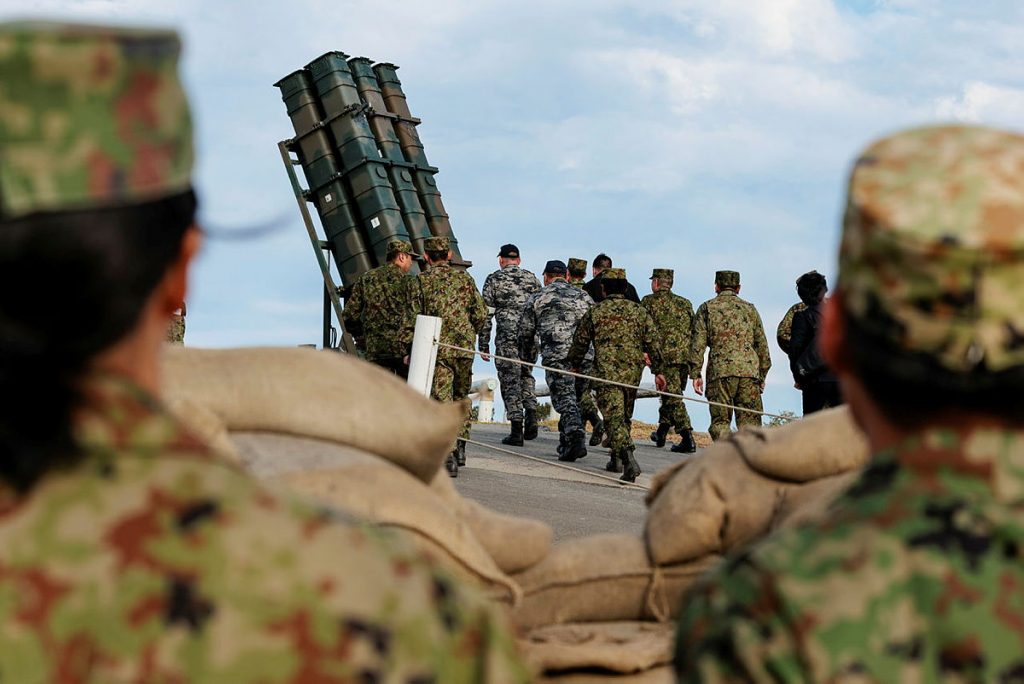 Japan's Capacity Building
Japan has recently committed to a significant increase in defense spending. More broadly, it has forged an individually tailored partnership program with NATO. There is also improved dialogue on defense and security issues between Japan and South Korea.
In July, the Japan Self-Defense Force took part in joint multilateral military exercises. Those included live-fire exercises alongside twelve other countries as part of the Operation Talisman Sabre maneuvers in Australia.
Through practical actions such as these, Japan can contribute to security and stability in the region and prevent war, said Mr Aso. The former prime minister (2008-2009) is currently the vice president of Japan's ruling Liberal Democratic Party.
He urged the people of Taiwan to show a "determined will" to defend their sovereignty, as well as to maintain the nation's prosperity.
International Support
Mr Aso said that Japan has always supported Taiwan's application to join the Comprehensive and Progressive Agreement for Trans-Pacific Partnership. The organization is better known by its acronym, CPTPP.
He added that it was important for Taiwan to participate in international organizations. Taiwan, he also said, "can play a very important role and share [its] experiences with the world." One example is its successful handling of the COVID-19 pandemic.
Taiwan is currently lobbying to attend meetings of the World Health Assembly, which are part of the WHO. China, however, is continuing to block its participation.
During his visit to Taiwan, Mr Aso also visited President Tsai Ing-wen at the presidential office. Ms Tsai thanked him for language the Japanese government included in the G7 Hiroshima Leaders' Communique for reaffirming that peace and stability across the Taiwan Strait as "indispensable to security and prosperity in the international community."
Mr Aso had lunch with Taiwan presidential front-runner Vice President William Lai. He said he felt "reassured," after hearing Lai's views on the future of the island.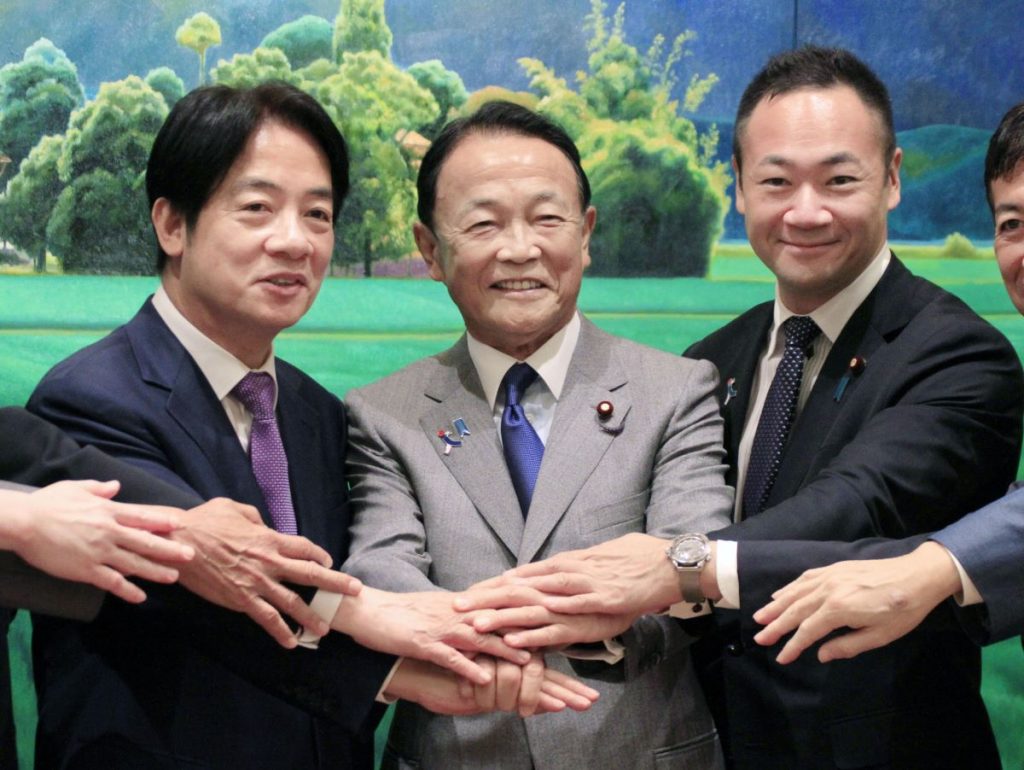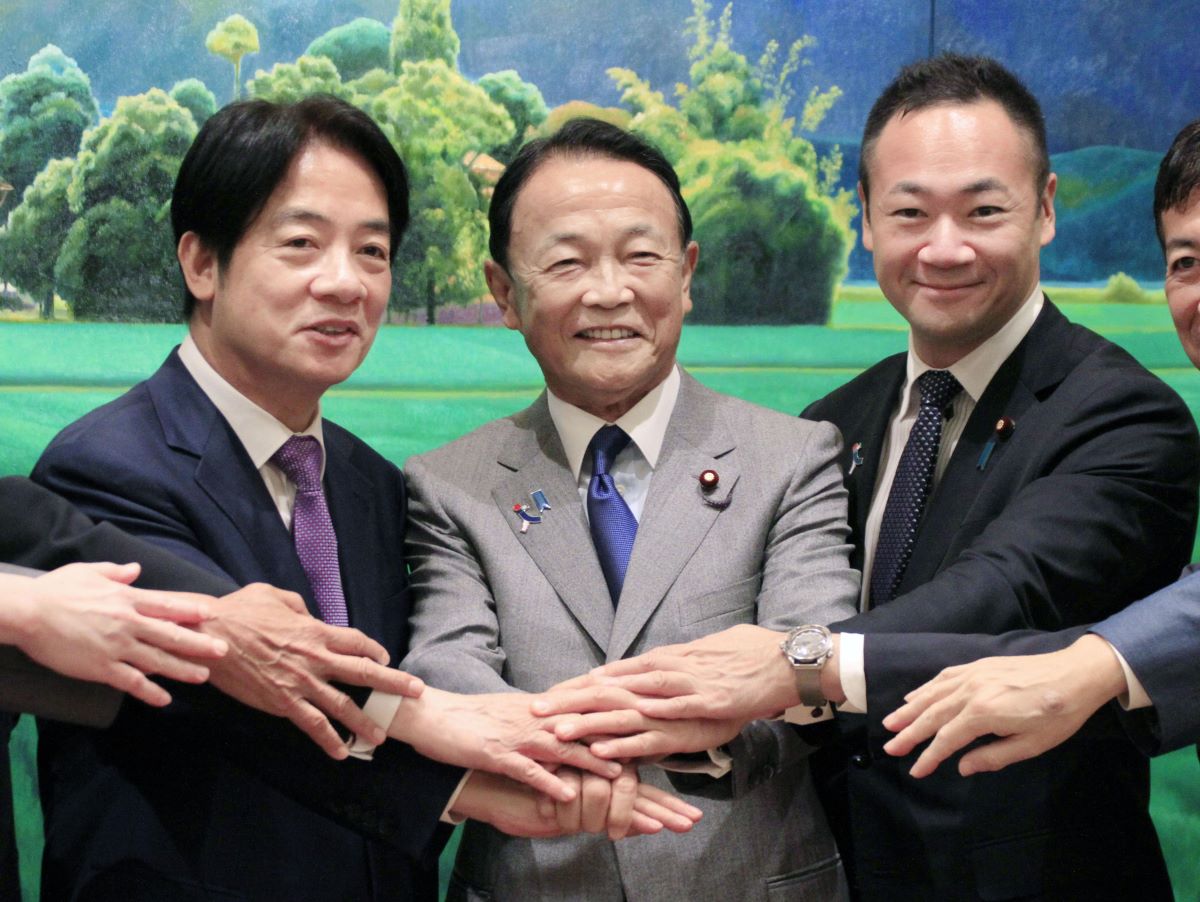 Taiwan's Diplomatic Dilemma
Japan, like most countries, has no formal relations with Taiwan, which is also its former colony (1895-1945).
Only one country in Latin America - Paraguay - continues to diplomatically recognize Taiwan, despite pressure from the People's Republic of China. Following a recent election, incoming president Santiago Pena pledged to remain on Taiwan's side during his full five-year term.
Taiwanese Vice President William Lai intends to travel to Paraguay later in August to attend the inauguration of President Pena.
Mr Lai plans to stop in New York and San Francisco in the United States on his way to South America. This is a move likely to prompt protests from China. Beijing frequently expresses resentment at political contact between Taiwan's leaders and politicians from other nations.
RELATED:
Author: Duncan Bartlett, Diplomatic Correspondent
Mr Bartlett is the Diplomatic Correspondent for JAPAN Forward and a Research Associate at the SOAS China Institute. Read his other articles and essays.