FREESTYLE SKIING | Ikuma Horishima Takes Third In Men's Moguls Final
The Gifu Prefecture native earned Japan's first medal at the Beijing Games.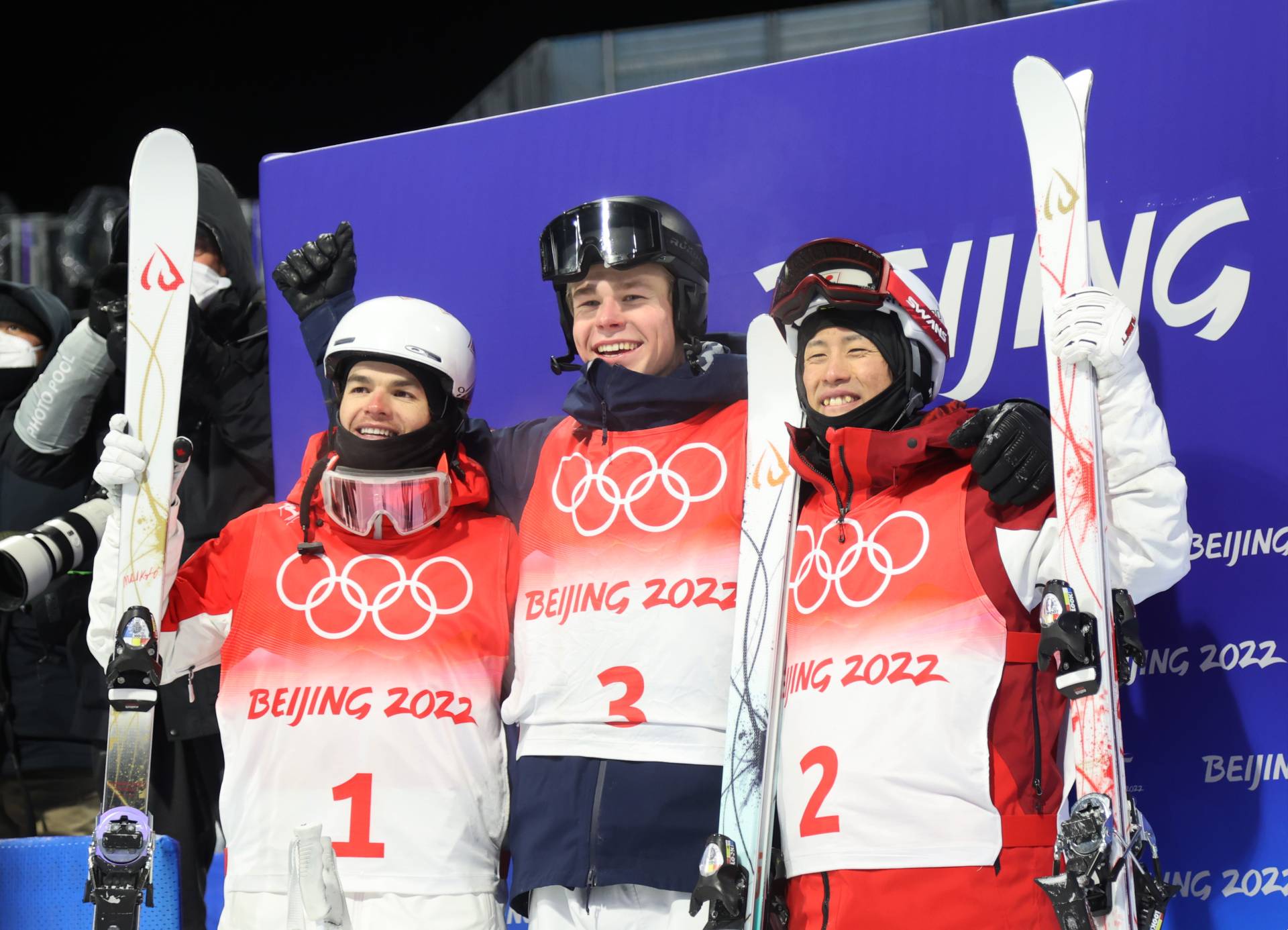 ~~
After a shaky outing in his first stage of moguls qualifying on Thursday, February 3, men's freestyle skier Ikuma Horishima performed at a higher level two days later.
He advanced to the finals with a smooth effort in the last stage of qualifying.
Then, Horishima capitalized on the opportunity before him at the Beijing Winter Olympics on Saturday in Zhangjiakou, China. The 24-year-old collected a bronze medal, Japan's first overall podium finish of the 2022 Games.
Sweden's Walter Wallberg triumphed with 83.23 points in the final at Genting Snow Park, surprising many with a victory over Canadian superstar Mikael Kingsbury, the defending champion. Kingsbury had to settle for second with 82.18 points in the six-man final.
Kingsbury's triumph in South Korea was Canada's third consecutive Olympic gold in the event.
Horishima, who finished with 81.48 points, said he needed to make adjustments along the way.
"I went to the big jump, top air, the skiing was OK but after that bump I made a little mistake, and then I went down so fast that I almost skied out but I made it down," Horishima told reporters. "I am so happy with this result, but my goal is to get an Olympic gold medal, so I'll continue to do that."
For Wallberg, the result was the byproduct of perseverance.

"I've been away for two years, then rehabbing after a knee injury. So it's an amazing feeling," Wallberg commented after receiving the gold medal. "This gold has been the goal since I was a child. I've been working so hard for this so it's amazing."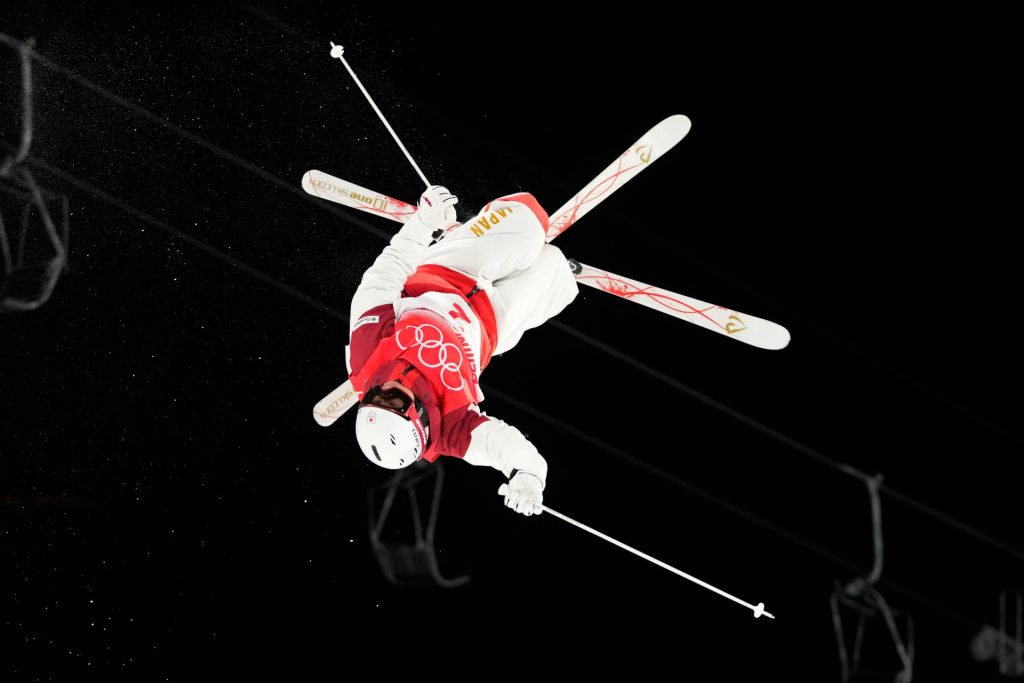 Moguls skiing showcases speed and aerial maneuvers, along with the ability to make sharp, technical turns on a steep course with numerous bumps.
Horishima exhibited exceptional balance down the bumpy course and body control as he performed his gravity-defying spins.
As a result of Horishima's noteworthy effort, he gave Japan its second consecutive Olympic moguls bronze medal. Compatriot Daichi Hara was the third-place finisher at the 2018 Pyeongchang Games.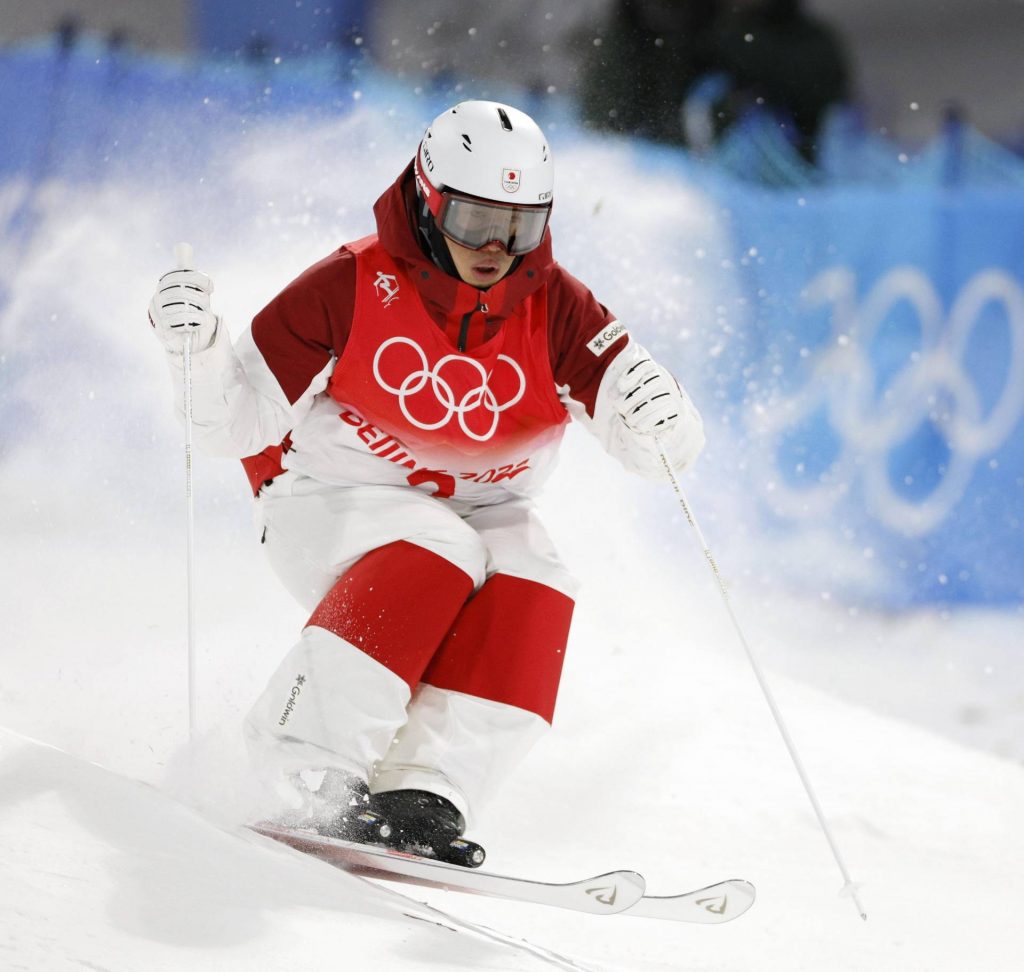 Hara just missed out on advancing to the final, placing seventh overall. Teammate Kosuke Sugimoto was ninth.
Thursday's effort put Horishima in 16th place at the time, and he sized up his performance as below his high standards.
"I made mistakes at points where I usually don't," he was quoted as saying by Kyodo News. "On the second air, maybe I got a little tense. I should have controlled [the skis] at the end."
Horishima made a name for himself in international freestyle skiing a year before the 2018 Pyeongchang Games, where he finished 11th in men's moguls.
At the 2017 FIS Freestyle Ski and Snowboarding World Championships, the Gifu Prefecture native captured gold in two events, moguls and dual moguls in Sierra Nevada, Spain.
Follow news from the 2022 Winter Olympics in greater detail on JAPAN Forward's dedicated sports website SportsLook.


Author: Ed Odeven

Follow Ed on JAPAN Forward's [Japan Sports Notebook] here on Sundays, in [Odds and Evens] here during the week, and Twitter @ed_odeven.