[Gamer's World] Leaping into New Titles, Sequels and Formats with Nonstop Creativity in 2022
Developers seem to have regained the trust of gamers, and the reward is an incredible lineup for the New Year coming from Japan.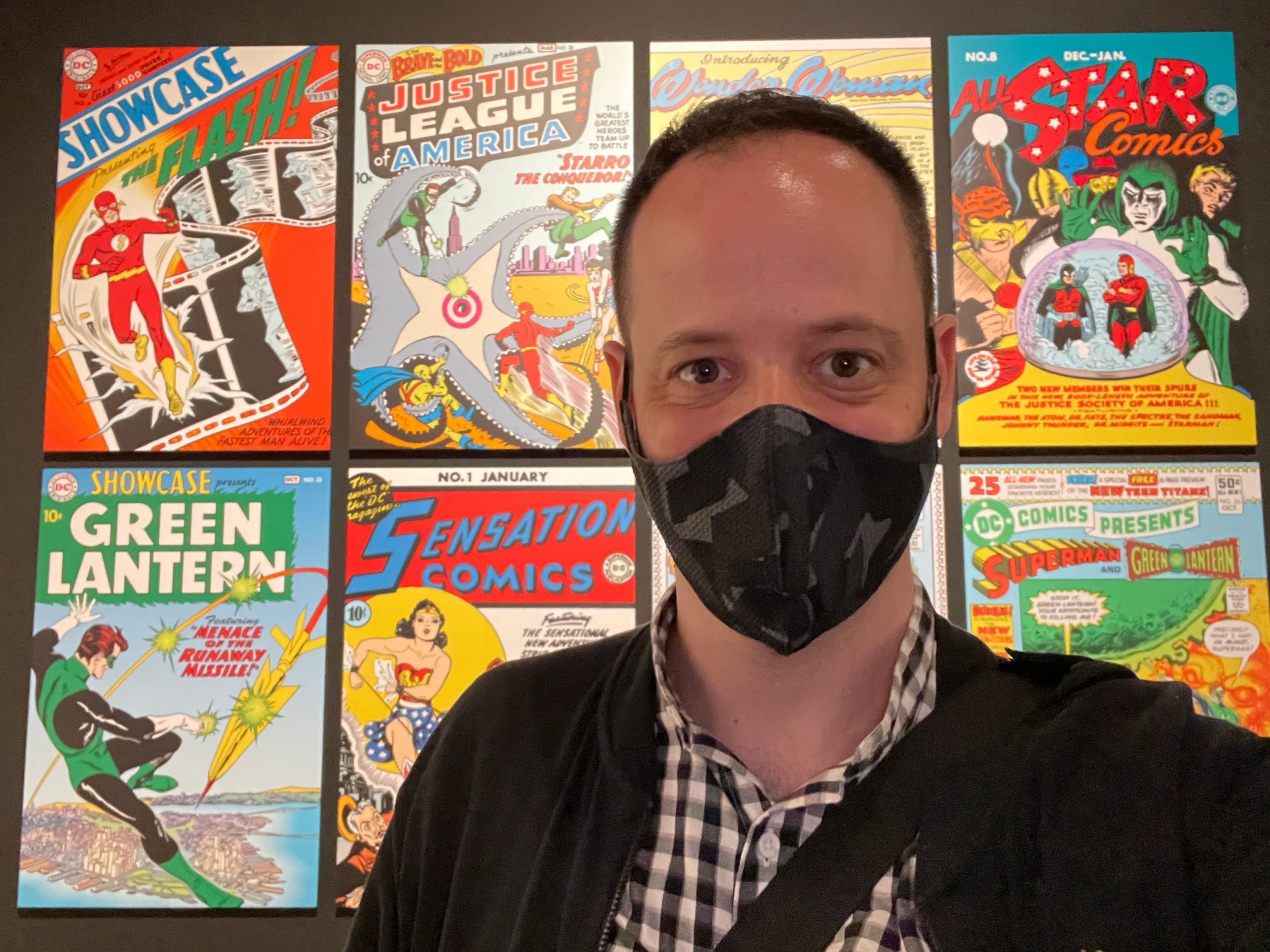 ~~
~
OK, so 2021 didn't quite bring the full recovery from the pandemic that many of us had hoped for. But here in Japan, where new cases of COVID-19 have settled down somewhat (at the time of writing, anyway), the last few months of the year seemed to offer a glimmer of hope. About 80% of the population are now double-vaccinated, businesses are mostly open, and while many people are still being generally cautious, an uneasy sense of fragile normality abounds.
As 2022 creaks into gear, there is a scent of optimism in the air.
Among all of this, the videogame industry is in a weird state of flux. Lockdowns around the world have aided a huge boost in game sales these past two years, as people spend more time with their eyes on a screen and a controller in their hands – and spend more time and money than ever on gaming.
Yet, the many challenges of developing games in a pandemic have meant relentless delays for some titles. And in Japan, where the shift to telework was a sudden and difficult one, many game companies are still struggling to adjust.
In my column this time last year, I predicted that Japanese gaming giant Nintendo would follow its relatively quiet 2020 with a glut of game releases that had been delayed into 2021. The reality was that only a few of these predicted titles made it to shelves, with Metroid Dread and a massive DLC expansion for Animal Crossing being the highlights. Other games, like the still-untitled sequel to The Legend of Zelda: Breath of the Wild and Bayonetta 3, were given 2022 release dates instead.
Nintendo still had an incredible year, releasing the upgraded Switch OLED Model and selling an estimated total of 20 million consoles in 2021. But the slow pace of exclusive game releases suggested their development teams might still be adjusting to the new normal.
On the bright side, that means this year we should actually get that Zelda sequel – one of the most anticipated games in the world right now.
Another of the most anticipated games also comes from Japan: Elden Ring, produced by Dark Souls developer FromSoftware.
Elden Ring has topped most-wanted polls for a couple of years now, with its brutal high-skill gameplay and a scenario co-written by Game of Thrones creator George R.R. Martin. IGN Japan's coverage of a network test for the game in November 2021 became some of our most-viewed content of the year, with our 30-minute gameplay video racking up 650,000 views and counting. When the game is finally released in February 2022, the internet may well melt.


Fantasy Expectations
What else should we expect in 2022? I feel like this question gets harder and harder to answer, as the world continues its trend towards unpredictability. Delays and postponements are par for the course now, and any release date should be seen as a guide rather than a guarantee.
That said, if all goes to plan, other hot Japanese titles within the first few months of the year should include Pokémon Legends: Arceus at the end of January and Gran Turismo 7 in March.
Anything further out than that really does feel like a fantasy at this point. Forspoken, a new game from Square Enix that puts a modern twist on a Final Fantasy-style RPG by starring a modern-day New York City girl who gets transported to a parallel dimension of magic and monsters, is currently pegged for a May 2022 release.
Stranger of Paradise: Final Fantasy Origin, a new action-RPG set in the Final Fantasy universe and developed by Koei Tecmo's revered Team Ninja, is set for June.
Monster Hunter Rise: Sunbreak, a DLC expansion to last year's popular Monster Hunter Rise, has a vague "summer 2022" release window, which these days can mean anything up to the middle of autumn.
And Sonic Frontiers, a new "open-zone" game starring the Blue Blur, is scheduled for holiday 2022, which usually means November or December. Others are simply scheduled for "sometime in 2022", including Nintendo's aforementioned sequels to Breath of the Wild and Bayonetta as well as Splatoon 3.
It seems inevitable these days that some of these games will slip, perhaps even into 2023. But assuming they don't – that is an incredible lineup of games from Japan.
Every single one of the titles I have mentioned so far have the potential to sell several million copies worldwide, a feat that would have been unthinkable just 10 years ago in the PlayStation 3 era, when the majority of Japanese games failed spectacularly to find an audience overseas.
In recent years, developers here have regained the trust of gamers, catching up with Western development tech to deliver top-class experiences filled with the kind of creative worldbuilding that Japanese developers excel at – a true return to form. At this stage, it feels like they will be forgiven a few delays here and there.


Phantom 4K Switch
Still, we do face some problems. The global microchip shortage and supply chain disruptions have meant that the PlayStation 5 and Xbox Series X consoles remain extremely difficult to buy ー over a year after they launched. And that is especially true in Japan, where supply appears to be disproportionately low.
This of course means that some developers are reluctant to make games exclusive to the new hardware, since the user base is constrained. The flipside of that coin is that many gamers in Japan are unable to get their hands on those new games that <are> developed for new-gen hardware.
Also, this is pure speculation, but we have still seen no sign of the long-rumoured 4K Switch Pro – could Nintendo's plans have been adversely affected by these global resource shortages? It's possible that if such a system does exist (which Nintendo has never officially confirmed, so it might not), then the rocky launches of the PS5 and Xbox Series X may have discouraged Nintendo from releasing it for now.
Leaping to the Big Screen
2022 also promises to be a year when Japanese game characters continue to leap from game consoles into other forms of entertainment. Yes, if all runs to schedule, 2022 will see the release of movies based on both Mario and Sonic the Hedgehog – the rival gaming mascots of the "console wars" of the 1990s.
Sonic the Hedgehog 2 is the sequel to 2020's surprisingly successful live-action movie starring James Marsden as the voice of Sonic and Jim Carrey as his foe Dr. Robotnik. The sequel adds Sonic's buddy Miles "Tails" Prower and, in an inspired piece of casting, his frenemy Knuckles the Echidna as voiced by the mighty Idris Elba.
The movie is due out in April in the United States. Considering the critical and financial success of the first movie, hopes are high.
The untitled Mario movie is a Question Block unto itself. Currently scheduled for December 2022, it is an animated movie from Illumination, the studio behind the Despicable Me, Minions and Sing franchises. Its voice cast includes Guardians of the Galaxy star Chris Pratt as Mario alongside Seth Rogen as Donkey Kong and Jack Black as Bowser. (And no, I'm not making this up.)
We haven't seen any footage yet, and only a very short plot synopsis, so it's hard to tell how this will shape up. But you can bet that Nintendo is being careful not to repeat the mistakes that led to the atrocious 1993 live-action Super Mario Bros movie. Surely this one will be much, much better.
TGS 2022
Finally, after holding a somewhat successful hybrid event in 2021 that included a small-scale media-only expo and an online showcase for the public, the organizers of Tokyo Game Show have pledged to hold a physical show of some capacity at Makuhari Messe in September this year.
While we still don't know what will happen with global expos such as E3 (usually held in June in Los Angeles) and Gamescom (usually held in August in Cologne), it's heartening to see a calendar date for a real-life in-person TGS this year.
Just as with any game release date, we should take those TGS dates as an aim rather than a promise – who knows what will happen over the coming year. But the scent of optimism is intoxicating, and eventually it may even waft across the oceans to the rest of the world.
Here's to another year of unmissable videogames from Japan!


Daniel Robson is chief editor of videogame news site IGN Japan. Read his series Gamer's World on JAPAN Forward, and find him on Twitter here.