Gion Festival Parade Cancelled Due to Heatwave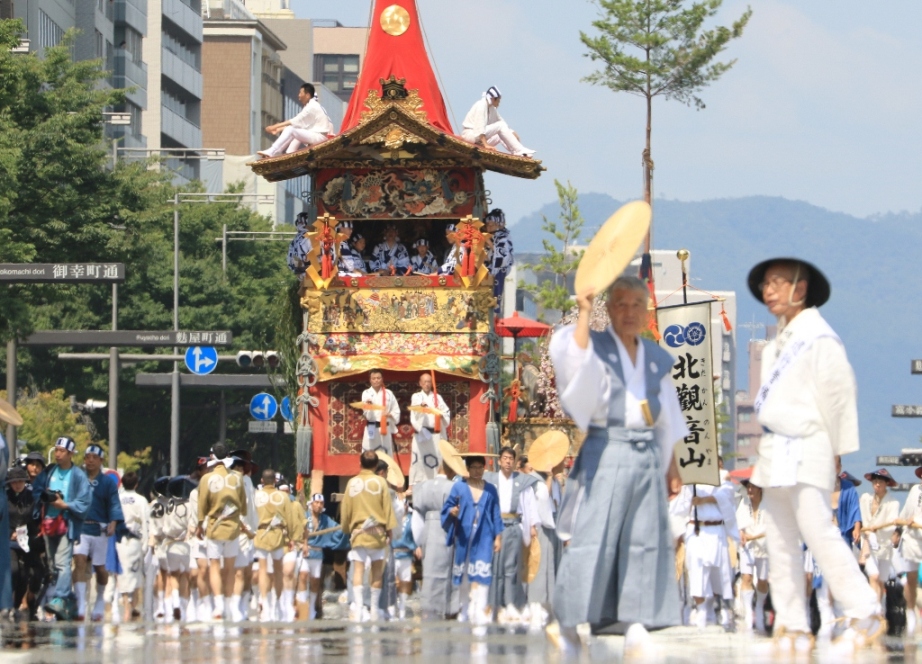 The Gion Festival, an historical celebration, attracts people from around the world and around the Japanese isles every year. However, this year, Ato-Matsuri Hanagasa Junko, the parade by Maiko dancers scheduled for July 24, was cancelled due to the unexpected heatwave that has hit Japan these past few weeks.
Kyoto alone experienced more than 38 C for the whole of last week.
The Hanagasa Junko parade is one of the several famous events of the festival.
Kyoto went ahead as planned with the first part of the Gion Festival on July 17, also called Saki Matsuri ("pre-festival"), which also includes a traditional parade.
The main attraction of the Saki Matsuri event is the yamaboko, colorful hand-painted wheeled floats topped with towering halberds called naginata. According to a prefectural government investigation, 165,000 people came to witness this traditional festivity this year.
Yet, 2018's record-high heat (highest at 38.6 C) put a slight damper on the celebration, as official estimates show a 55,000 dip in attendees compared to the previous year.
Those who were not beaten by the high temperatures could enjoy the characteristic parade, in which the procession of yamaboko are famously turned around street corners and pulled through the Gion district of Kyoto by a team of float attendees.
According to tradition, on the evening of the same day, a large wooden shrine (o-mikoshi) was carried from Yasaka Shrine in the Higashiyama ward to Shinjo Otabijo on Shijo Street in the Shimogyo ward of Kyoto. The typical chants of a Japanese festival reverberated throughout the city center.
On July 18, in preparation for the now-canceled Ato-Matsuri Hanagasa Junko parade, assembly began on the hokotate, a cat's cradle-shaped traditional wooden structure whose component beams are lashed together with rope. As the Hanagasa Junko parade was cancelled, it remains to be seen whether the structure can be used elsewhere.
There is concern as well that other summer celebrations in Japan could be affected by the heatwave if it continues into the coming weeks.