Hanami: Beat the Crowds with These Lesser-Known Sakura Spots in Tokyo
Even Tokyo has its calm spots and hidden gems. We've scoured the city to bring you this list of locations for your walks and picnics that are all outside of the famous places.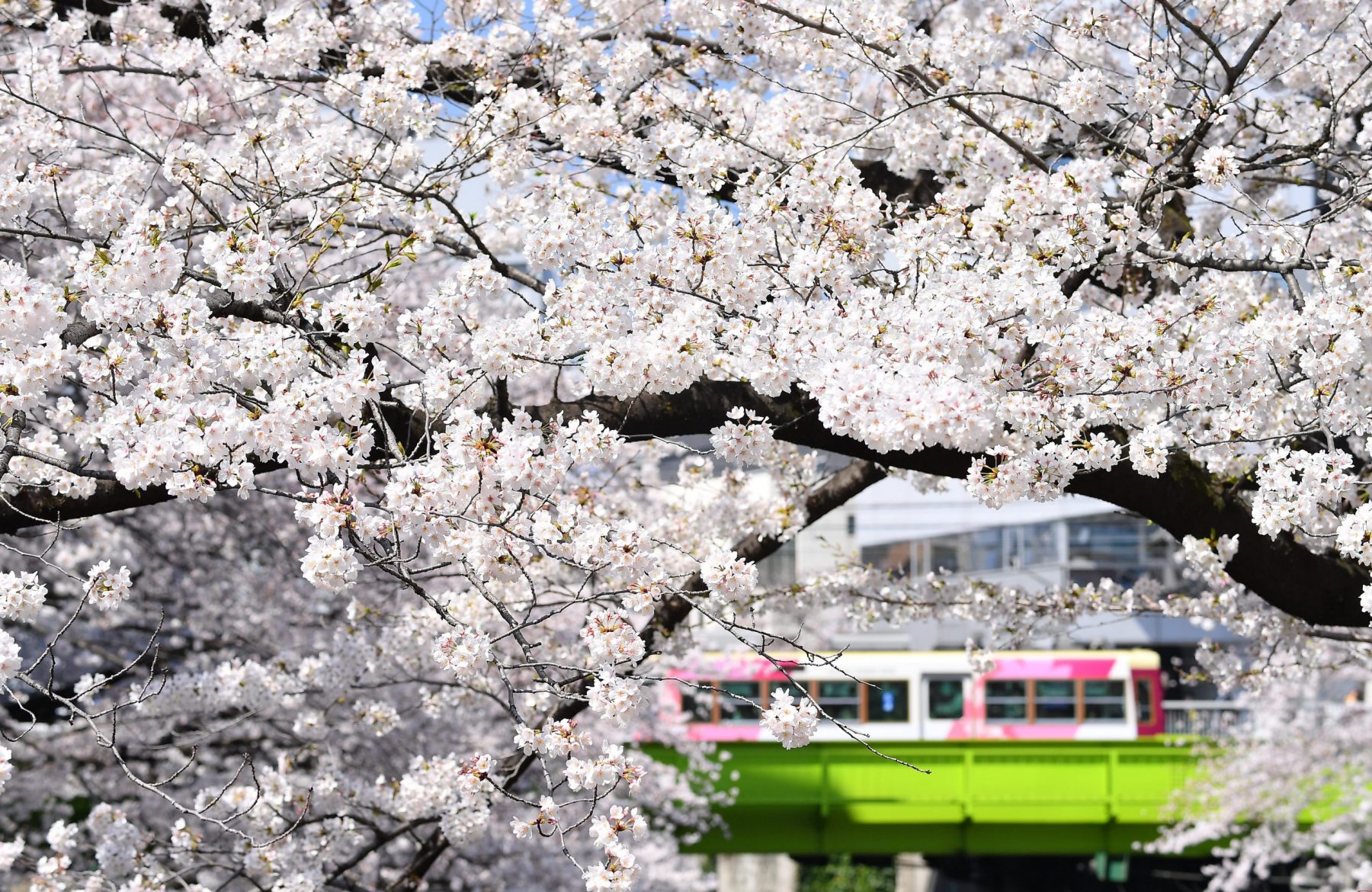 ~~
Enjoying spring cherry blossoms is one of the unparalleled delights of living in Japan. I always describe it like a living fairytale; it is simply so beautiful, so magical, that it feels like something of a fantasy.
However, the downside to the sakura season, especially in a city of millions like Tokyo, is that it can be hard to have a hanami (cherry blossom viewing picnic) or even a quiet stroll under the flowers without hoards of other people attempting to do the same. And now, during the pandemic, having space and being able to maintain social distance is especially at a premium.
Never fear though, as even Tokyo has its calm spots and hidden gems. We've scoured the city to bring you this list of locations for your walks and picnics that are all outside of the famous places.
Cherry blossom trees are commonly planted in parks and along rivers, and so are all of the spots on this list. For 2021, spring in Tokyo is predicted to arrive quite early, as soon as March 18, so take advantage of this brief but beautiful season.
Stroll Among Cherry Blossoms Along Tokyo's Rivers
Zenpukuji River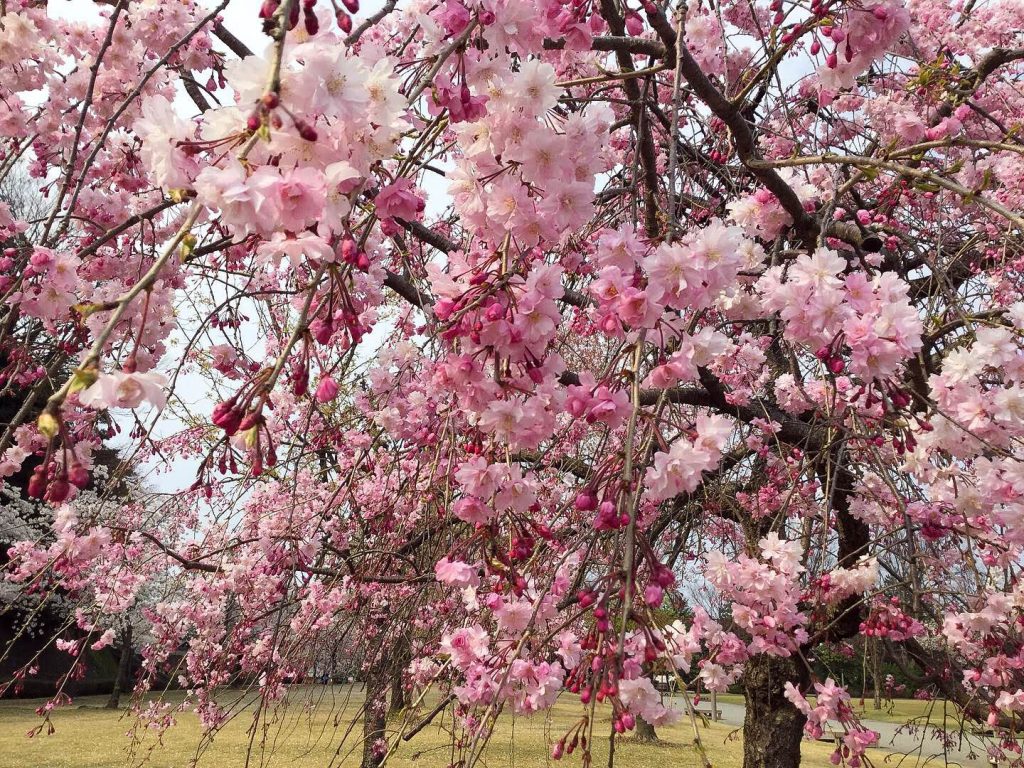 Along the Zenpukuji River near Asagaya Station (JR Chuo line) is the Zenpukujigawa Green Park, where sakura bloom for 1.5 km along the riverbank. This cherry blossom oasis is nestled in a quiet residential neighborhood, and as such sees considerably less action than other rivers and parks in Tokyo. Picturesque bridges span the river, offering more angles to get those coveted sakura photos! Boat rentals are available in the nearby Zenpukuji Park as well.


Kanda River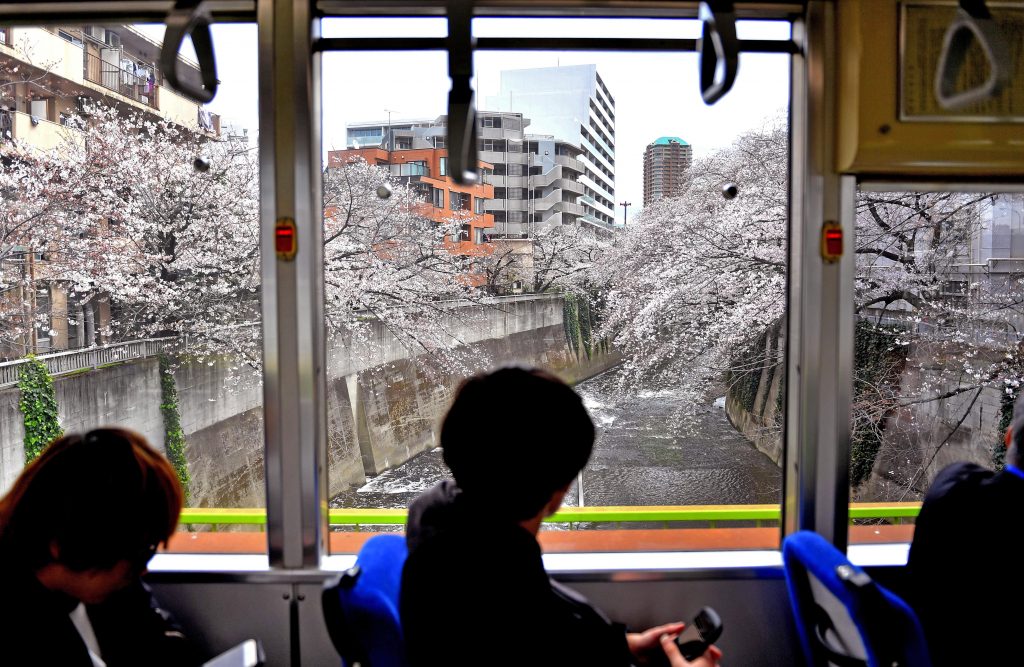 The Kanda River runs the width of central Tokyo, from Inokashira Park in the west to all the way to the Sumida River in the east, where it empties into Tokyo Bay. There are many delightful spots along the water to see cherry blossoms, but one local favorite is near Takaido Station along the Keio Inokashira Line in Suginami ward. This area is so residential and low key that you won't have to push your way through crowds as you would at the more famous rivers. Small bridges criss-cross the river, upon which you are just as likely to see a neighborhood resident jogging or walking their dog as you are to see another sakura seeker.

Meguro River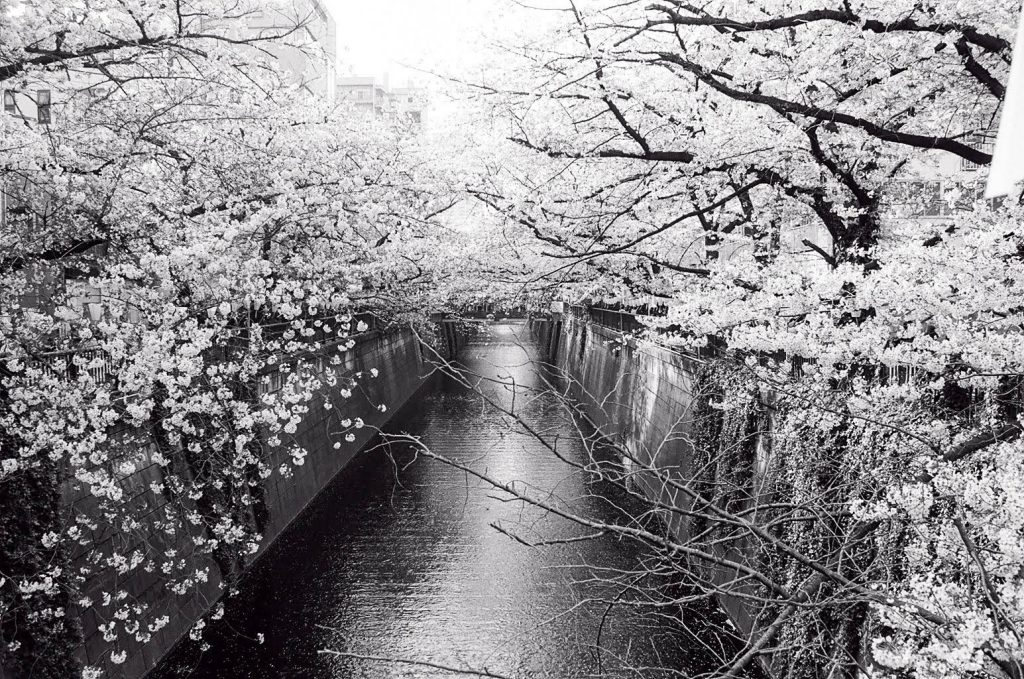 The Meguro River is one of the most scenic and popular spots to view sakura in Tokyo, and unfortunately, it's quite well known. The area near Nakameguro Station can draw huge shoulder-to-shoulder crowds on the weekends during the season. However, the trick is that most visitors stay close to Nakameguro Station. For the same beautiful riverbank but less people, take the Tokyu Den-en-toshi line to Ikejiri-ohashi Station and enjoy the sakura from the west end of the river instead.

Nogawa River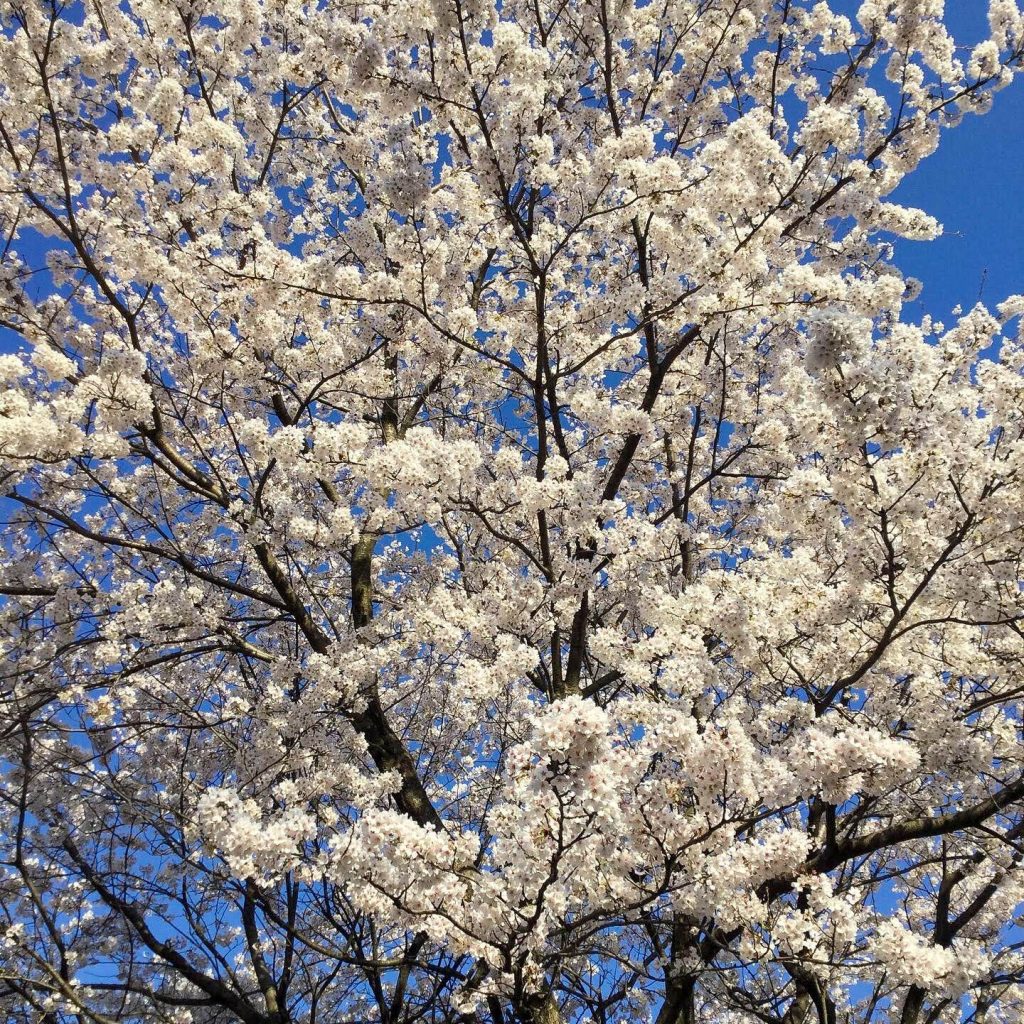 Chofu in west Tokyo offers several opportunities for sakura. Stroll along the lovely tree-lined Nogawa river, the banks of which are wide and grassy and would make for an excellent hanami. If you've had your fill along the river, head to the shady Nogawa park, home to over 8,000 trees, many of which are cherry trees. The Jindai Botanical Gardens, famous for their roses, also have sakura as well. Nearest stations: Shin-Koganei or Tama (Seibu-Tamagawa line) Admission to the gardens is ¥500 yen.


Have Your Hanami at One of Tokyo's Many Parks
Kinuta Park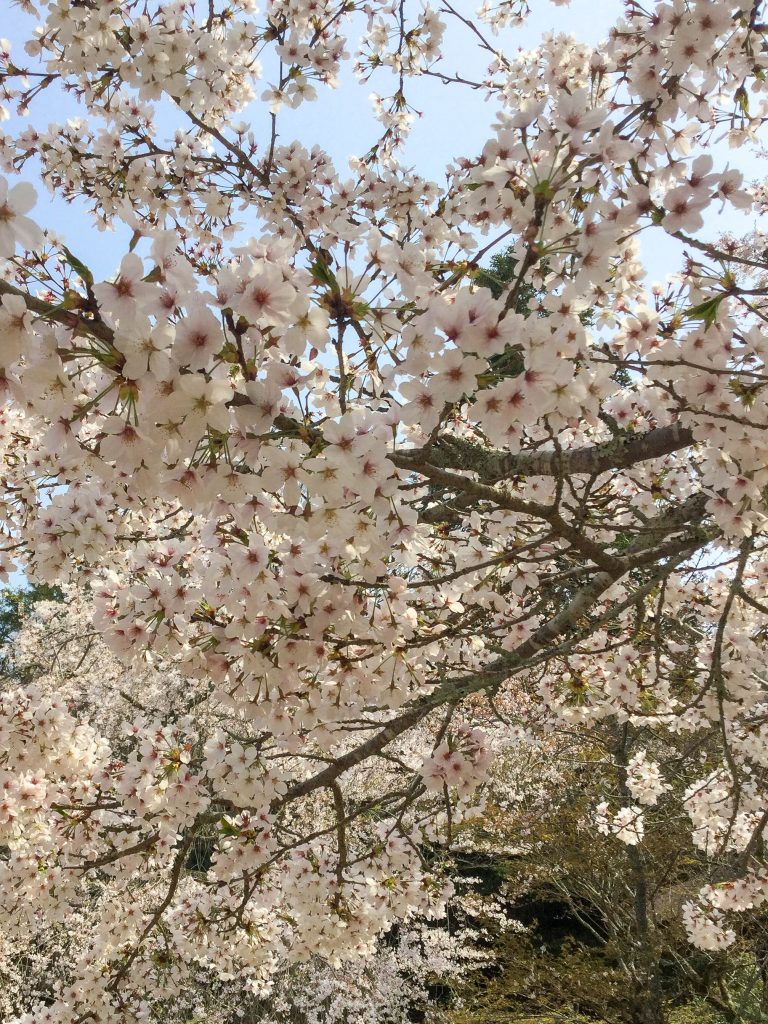 Somehow, the huge 96 acre Kinuta Park, nearby Yoga Station (Tokyu Den-en-toshi line) in the Jiyugaoka area of Tokyo's Setagaya ward, has remained something of a hidden gem in Tokyo. Pleasant strolls and playful hanami gatherings can be easily accomplished while keeping social distance during the season at this park. And, since there are three different types of cherry blossoms that bloom here, you will have a longer time frame in which to view them as well. For other types of amusement, the park also contains sports fields, a cycling course, a bird sanctuary, and an art museum.


Shakuji Park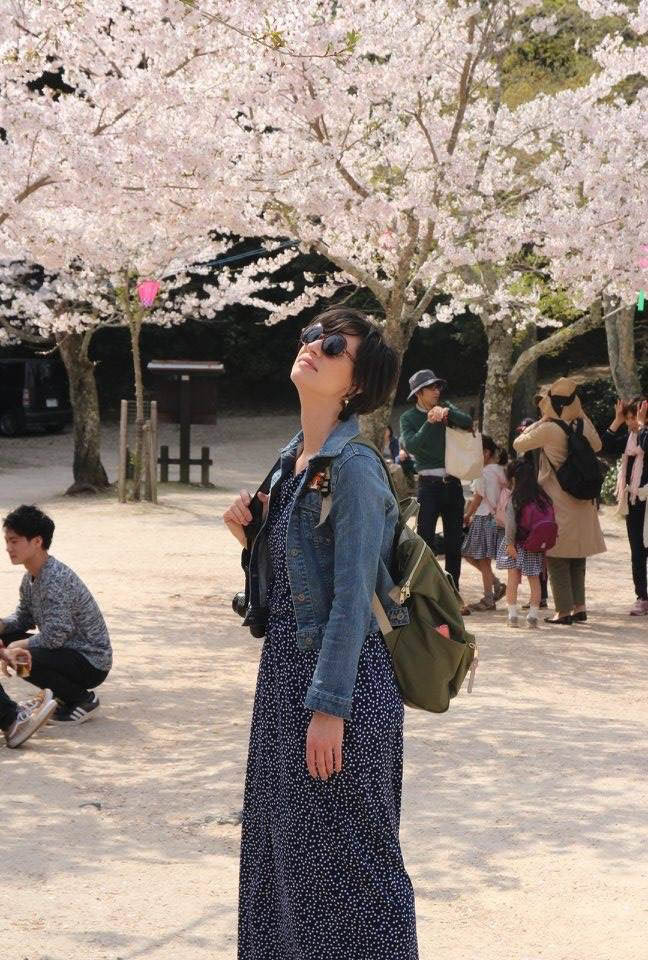 For a park that offers incredible access to nature while still being in Tokyo, check out Shakuji Koen in Tokyo's Nerima ward. This 55 acre park near Shakuji-koen Station on the Seibu Ikebukuro metro line is popular with sakura-viewers and bird-watchers alike, especially the waterfowl that can be seen around its two main ponds. Explore the lush landscape on the many walking paths throughout the grounds, or spread out your picnic sheet for a scenic hanami.


Kasai Rinkai Park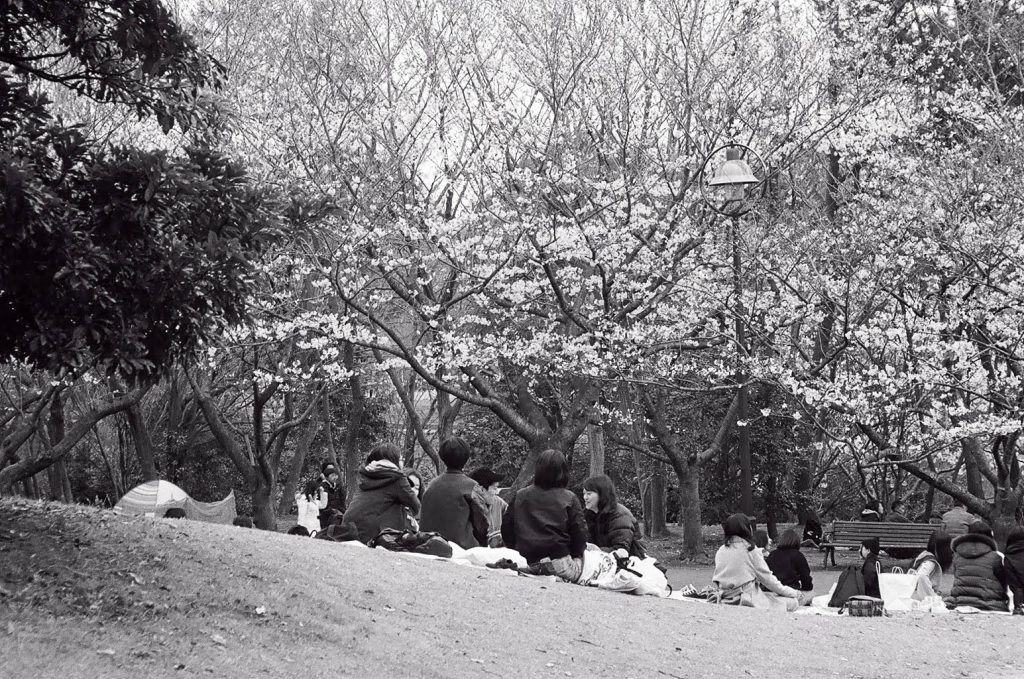 Kasai Rinkai Park, located in east Tokyo next to the Kasai Rinkai Koen Station on the JR Keiyo and JR Musushino lines, is central Tokyo's largest park, and houses quite a number of cherry blossom trees. While the park is quite popular with local families, especially on the weekends, its sprawling size and open space means that you should be able to have a socially distanced stroll or hanami quite easily.
Also, if you happen to find yourself there after dark, the fireworks from Tokyo Disneylandーjust across the Edogawa Riverーcan be viewed from the far east end of the park.

Conclusion
Although it's still important to take precautions against COVID-19, you don't need to hold yourself back from fully enjoying the magic of the cherry blossom season. Get off the beaten path this year, and stay safe by viewing blossoms at some of Tokyo's less-popular, but not less beautiful, parks and rivers.
Author: Mo Stone